Behind The Brand / MUD Australia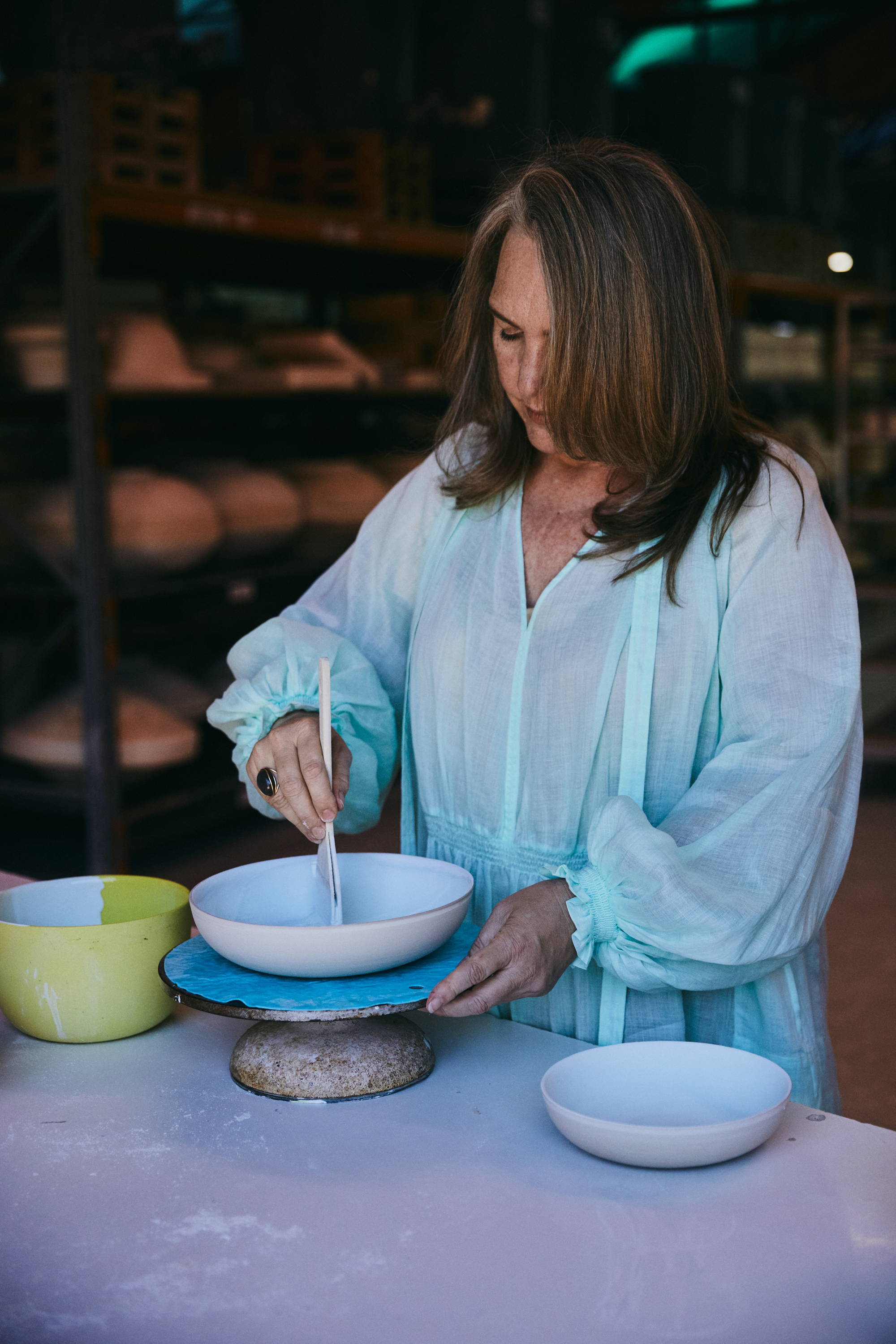 BEHIND THE BRAND / MUD AUSTRALIA
BEHIND THE BRAND /
MUD AUSTRALIA
---
Shelley Simpson, with her husband James Kirton, are the driving force behind the much-loved global brand, Mud Australia. Discovering the joy of ceramic making, combined with her stylist's eye in terms of colour palettes, shape and scale, Shelley understands the value in honing an aesthetic approach that speaks to the heart of her business. It can have many expressions in terms of product but the techniques, the sense of creative community within the business and a clear environmental conscious give Mud Australia a distinctive edge. The Hive vase, a collaboration with Lee Mathews, is an organic expression borne from a friendship, defined by a common creative vision. Thinking to the 'left' of her everyday Shelley has designed something with a quiet distinctive beauty, inspired by a balloon sleeve on a Lee Mathews dress, that, as with all her pieces, will only get better with age.
---
---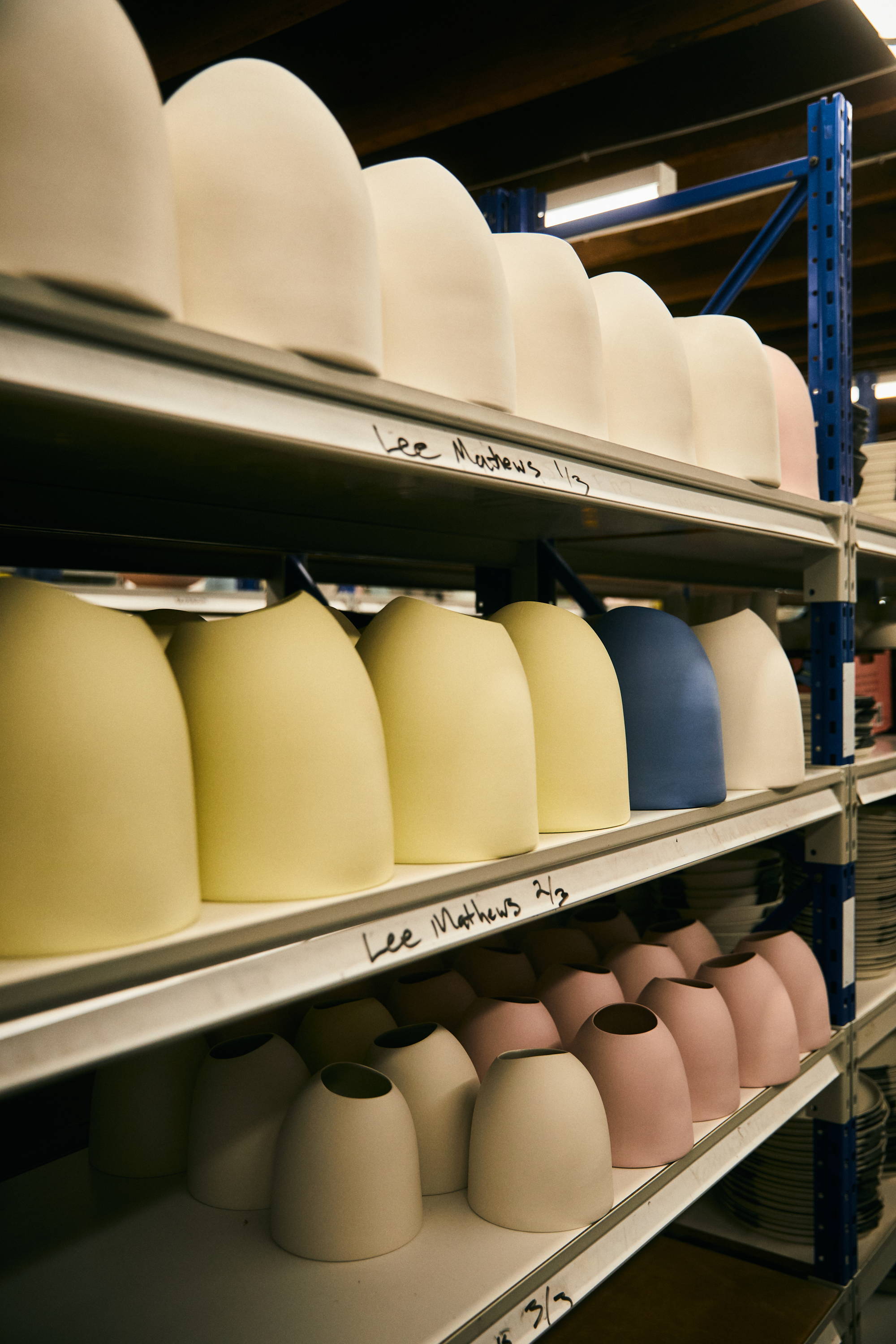 Did you ever imagine that your early interest in the making of ceramics would result in the global business you have today?
Simply, no.
---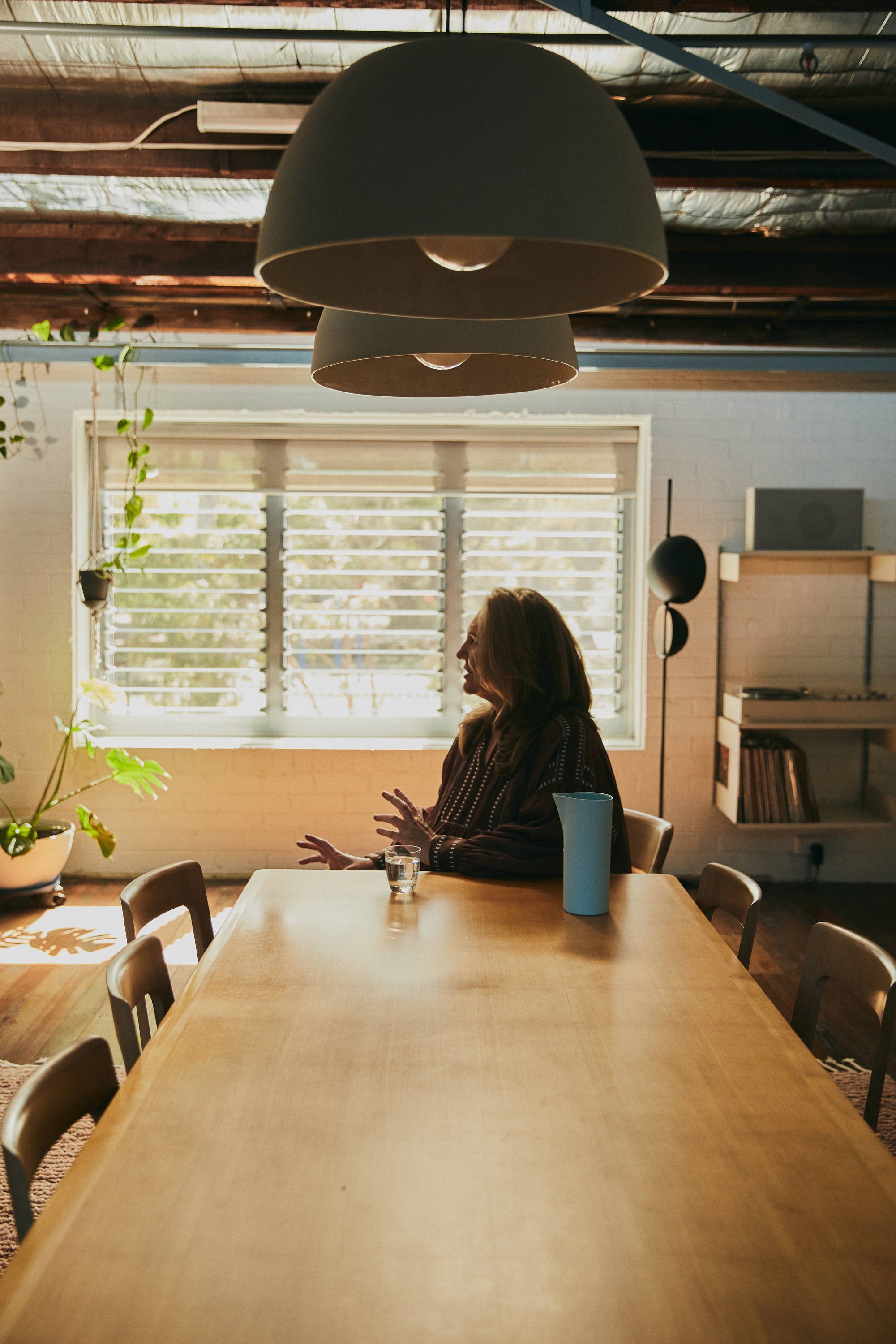 What do you think appealed to you so much about ceramics over other creative outlets?
Having tried lots of other creative outlets ceramics immediately felt right….and it presented a sense of opportunity.
---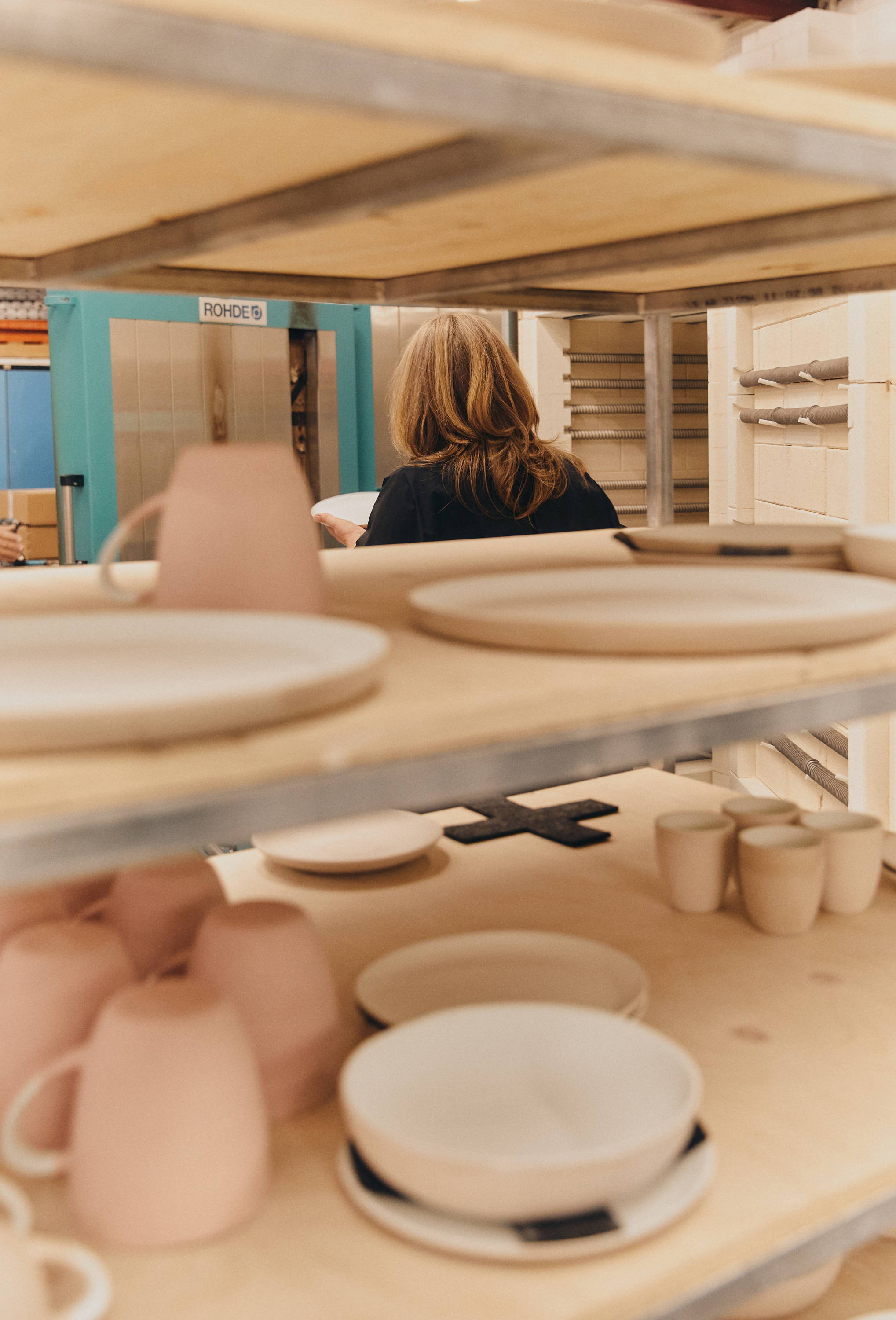 As a brand, launched in 1994, Mud Australia, has very much 'stuck to its knitting' in that the principles you launched with remain consistent – a minimalist aesthetic with an artisan finish. Does that approach contribute to your success?
Definitely - you can't be everything to everyone and that does mean we've had to say no to a lot of interesting projects. But I think sticking to one thing, and doing it well, is really important. Whilst there is a consistency in our product offering, I find the variation in how we do business, from retail to online, incredibly creative and fulfilling.
---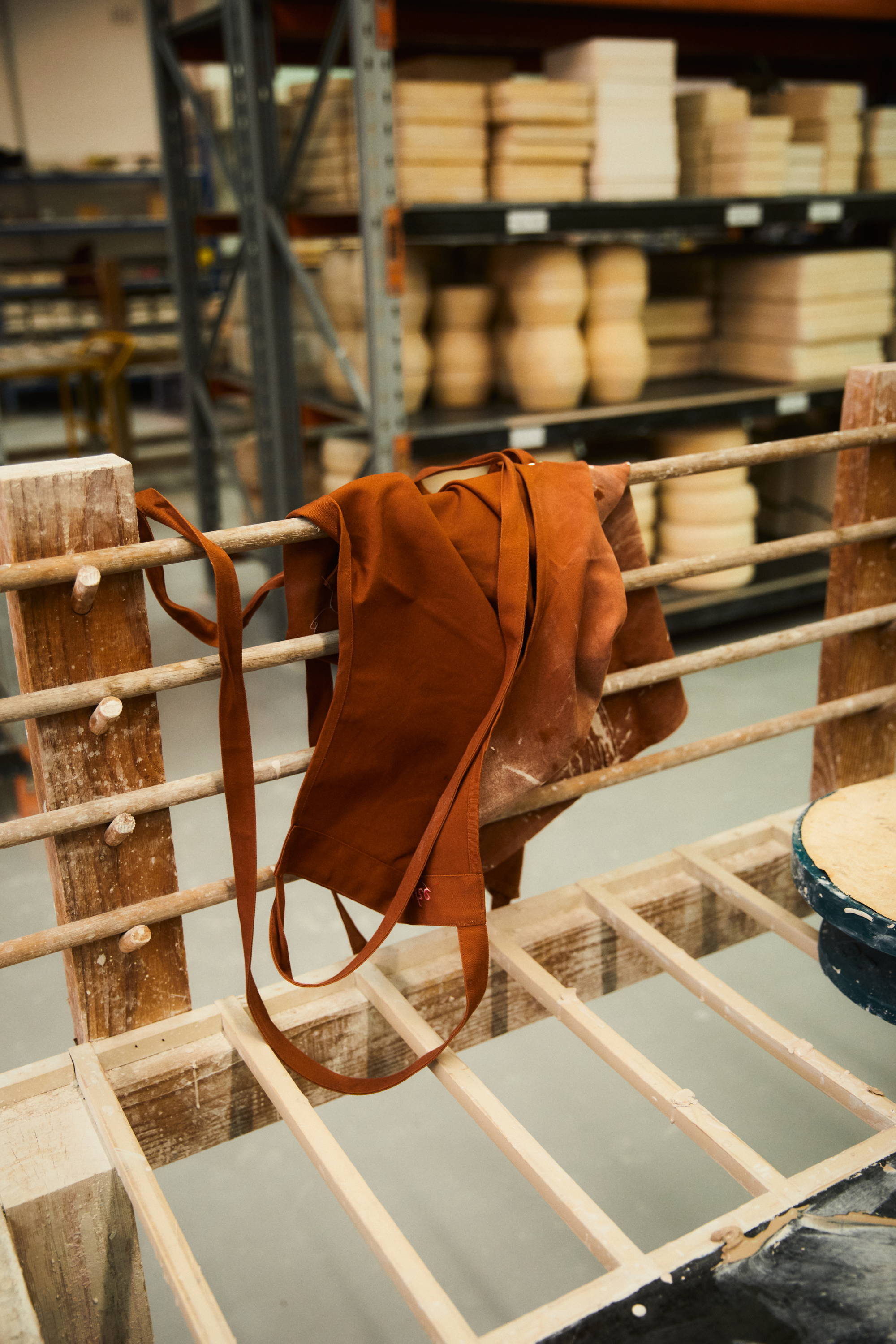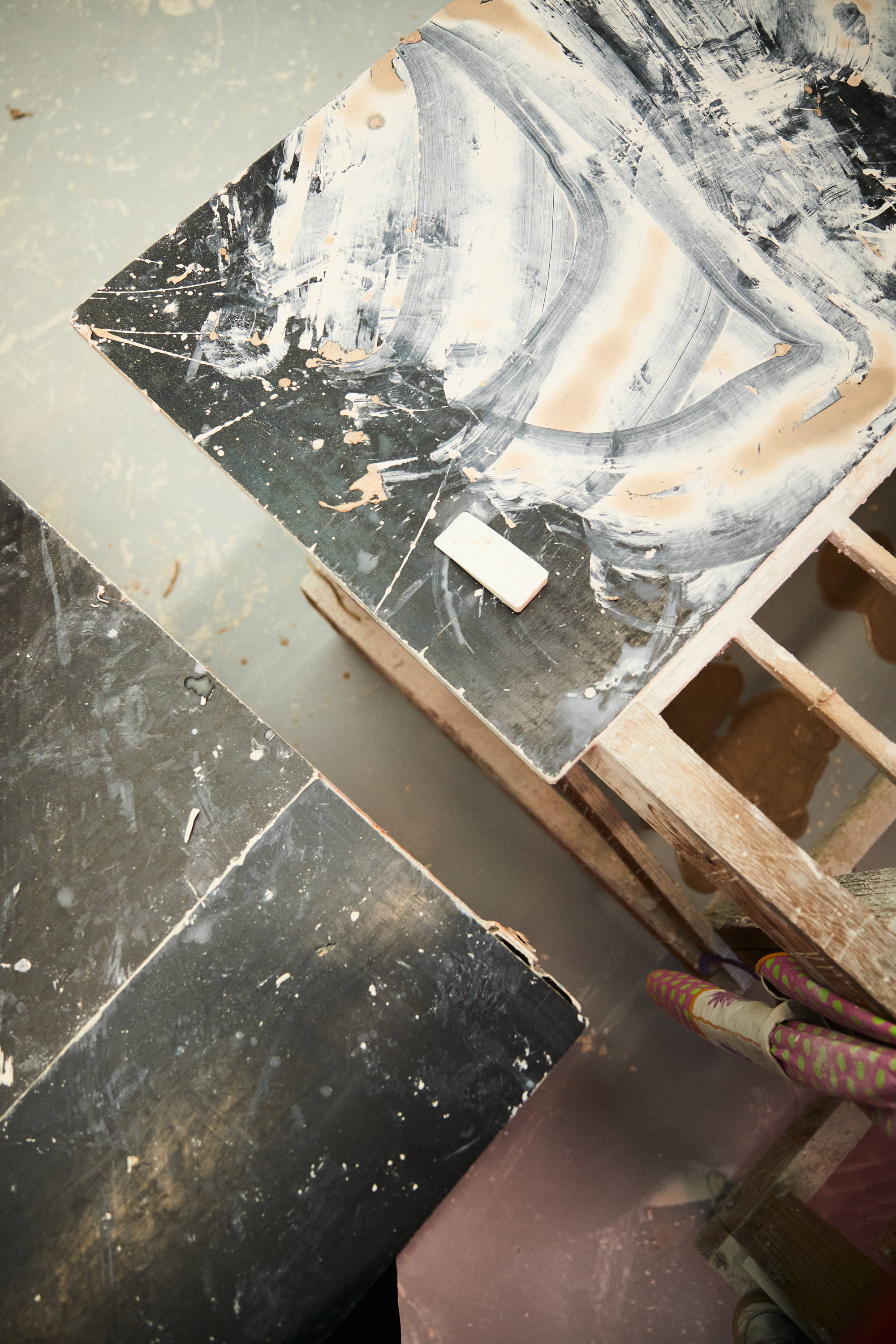 Can you mention 3 pivotal moments that have shaped the business most in its 27 years history?
1. The brave move to work solely with porcelain and move away from earthenware
2. Taking Mud Australia to the US and realising there was a much bigger market that we could tap into
3. Opening our first retail store
---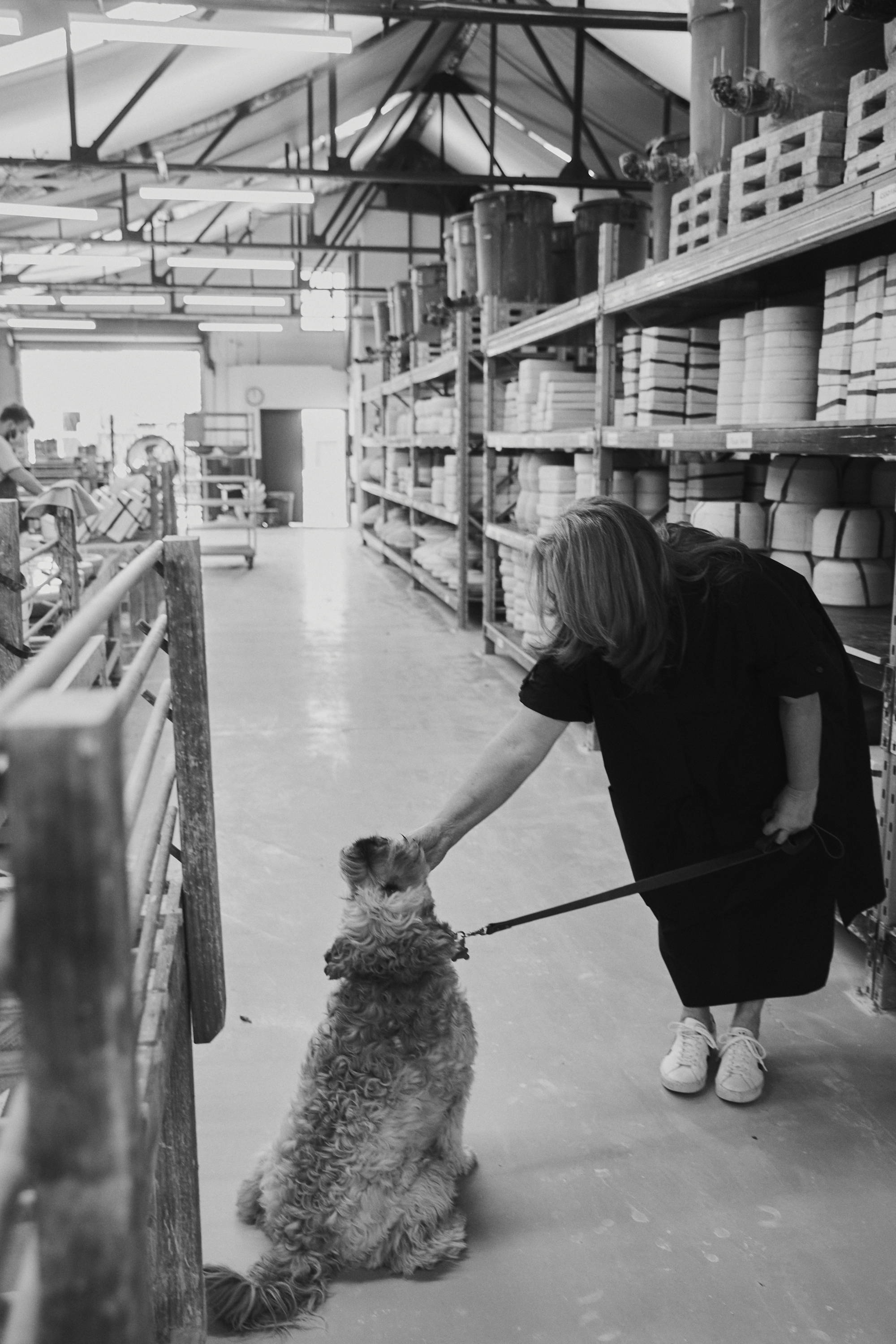 The porcelain pieces are all made in your Sydney factory and a sense of community is very important to you – how to you keep the culture alive and healthy?
Simply, all team members are valued - this is really important to me. I value their input - I value the work that they do. We're very community minded at Mud and there are weekly staff lunches, virtual yoga classes, Mud art clubs. We always like to have something interesting and engaging on the go.
---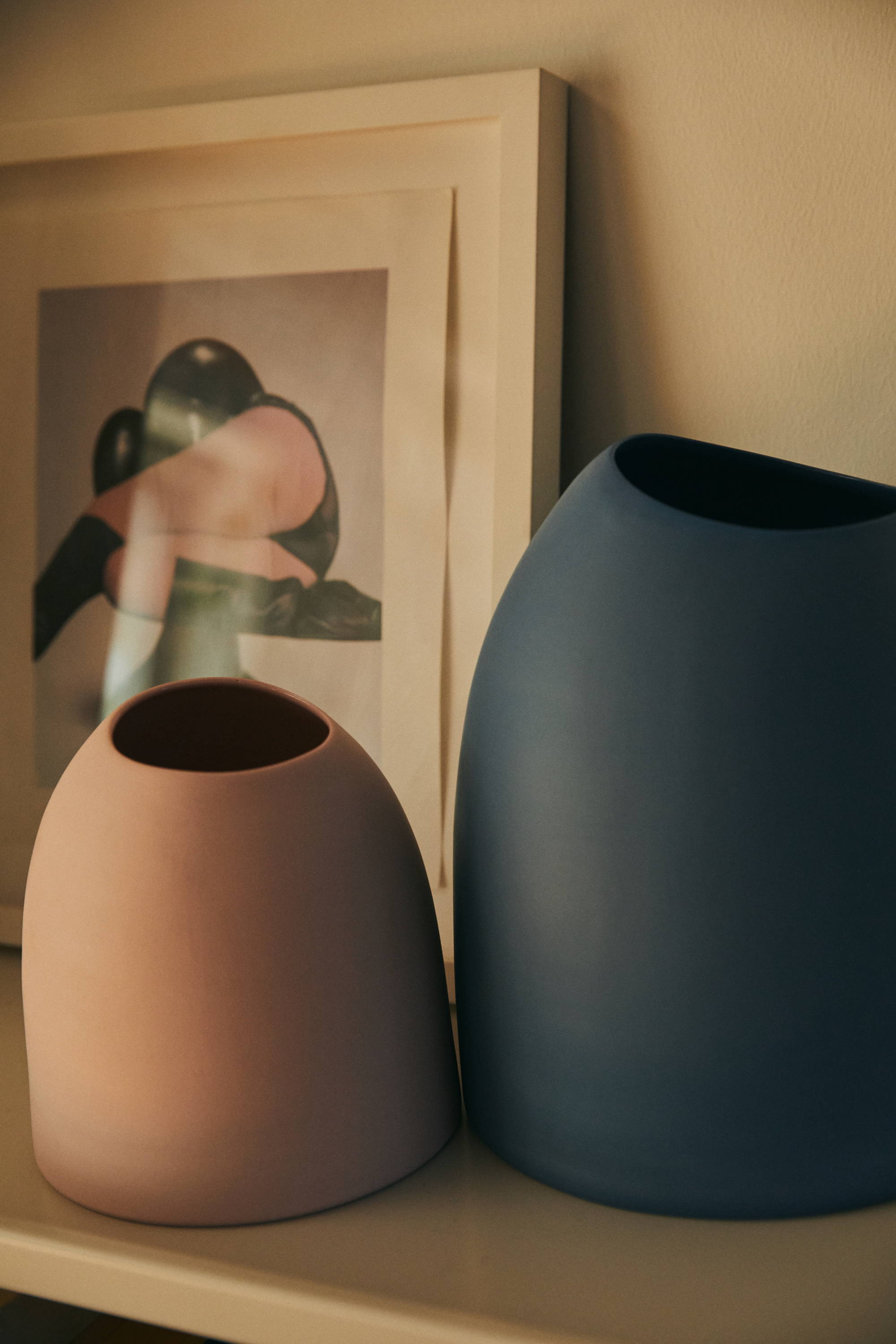 How does the Mud aesthetic play out in your home? What is the role of colour versus neutrals?
Living above the studio in a large warehouse style apartment, it's tempting to put a lot in space. Surprisingly, I don't change things up very much in my house - I only have two dinner sets because I feel guilty about taking product from the studio downstairs because production is at capacity fulfilling customer orders. Regarding colour at home, I tend to look at everyday dinner plates and heavy-use items as neutral colours and gravitate towards smaller, less used pieces in more vibrant shades.
---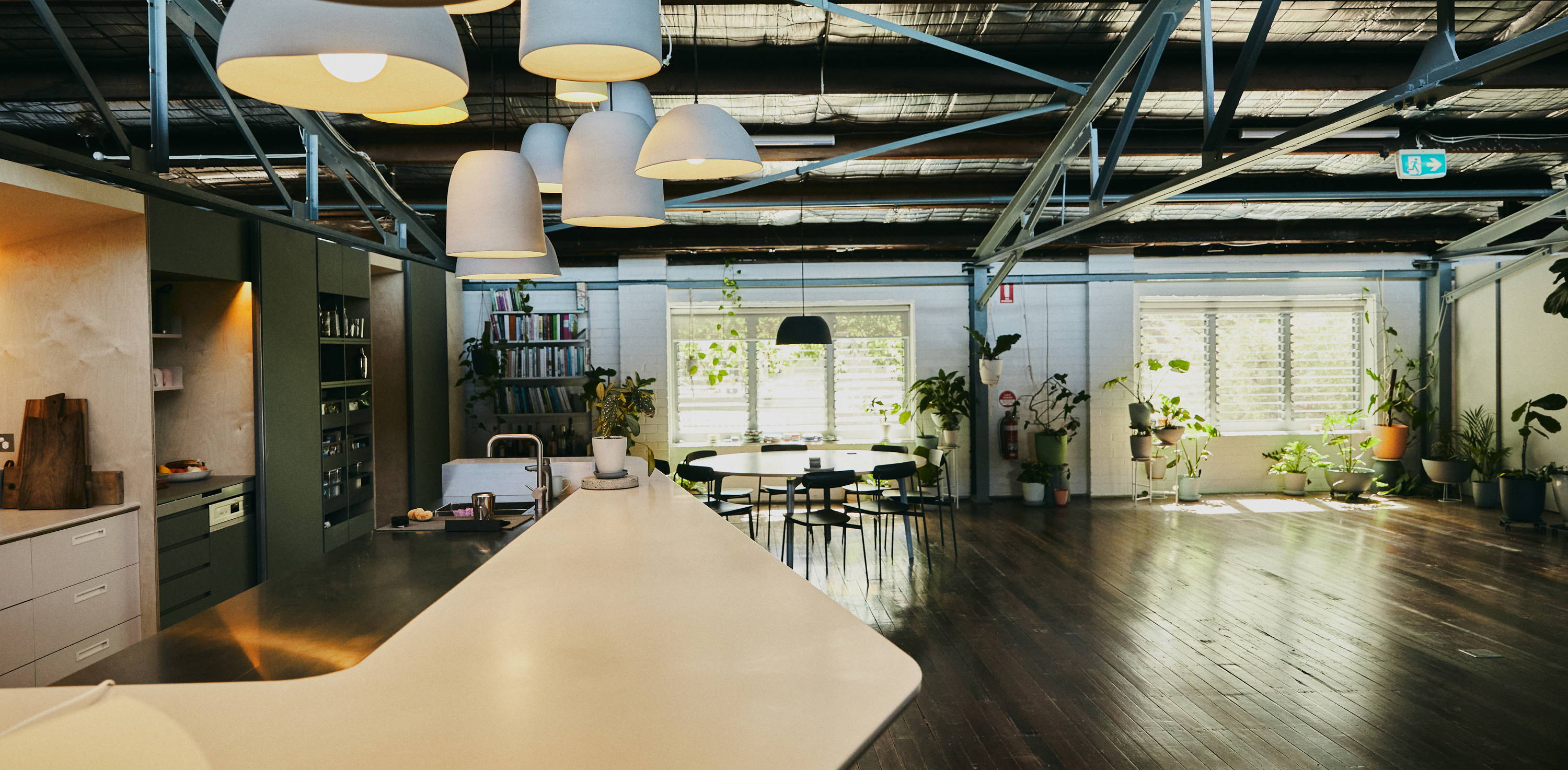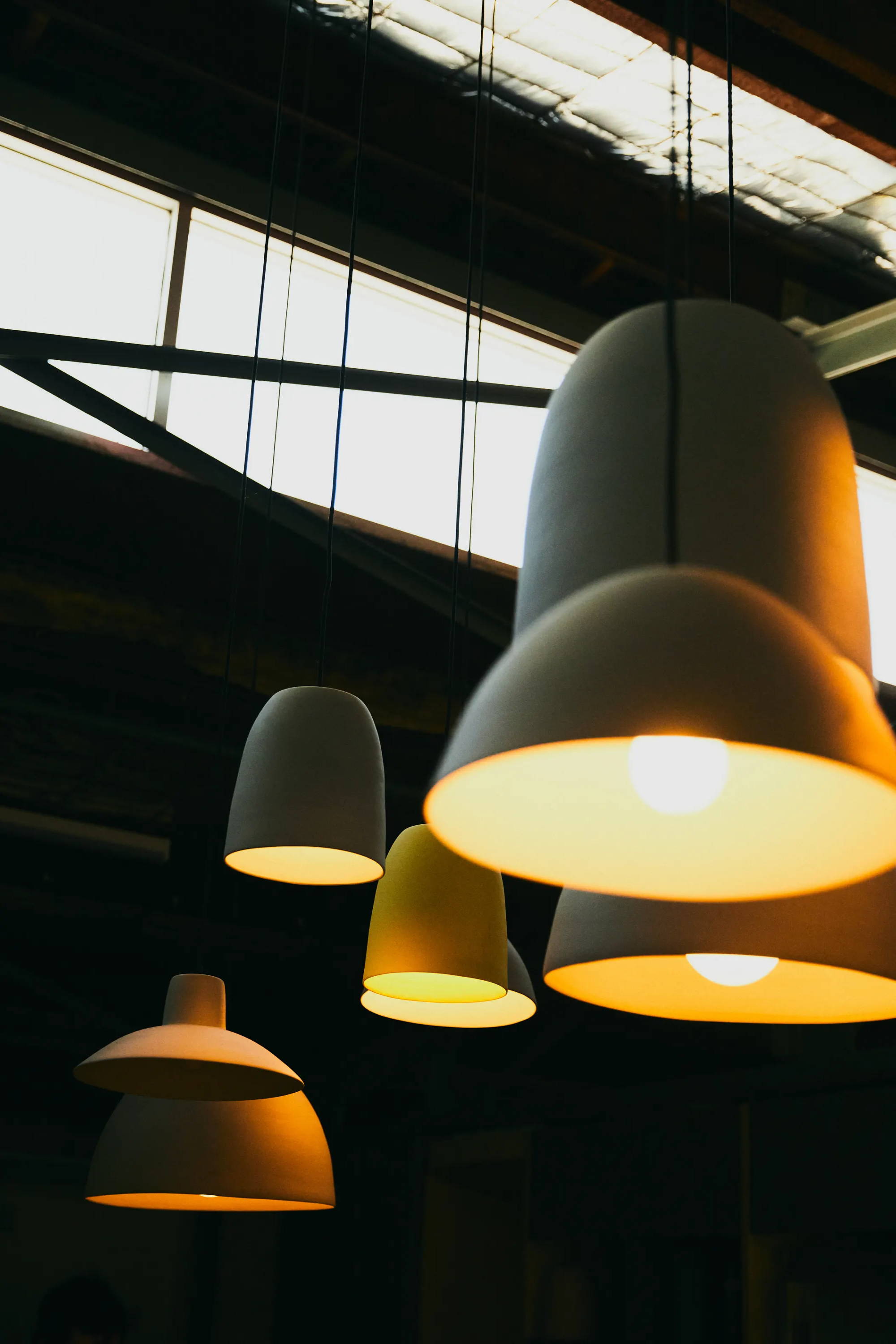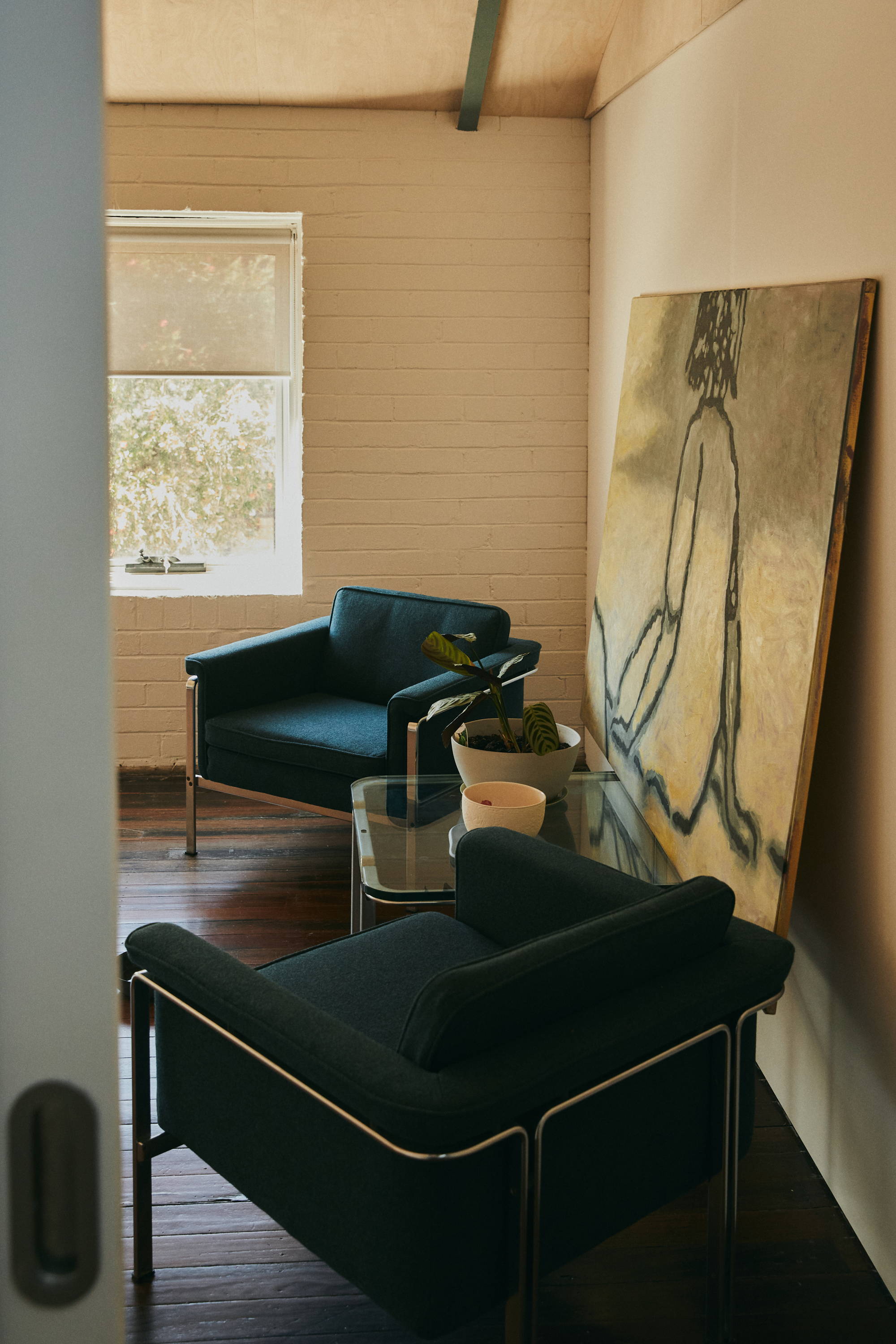 Are you and James collectors and gatherers or do you edit regularly?
I edit regularly but we do collect as well. We love to travel and with travel comes inspiration which often leads to collecting.
---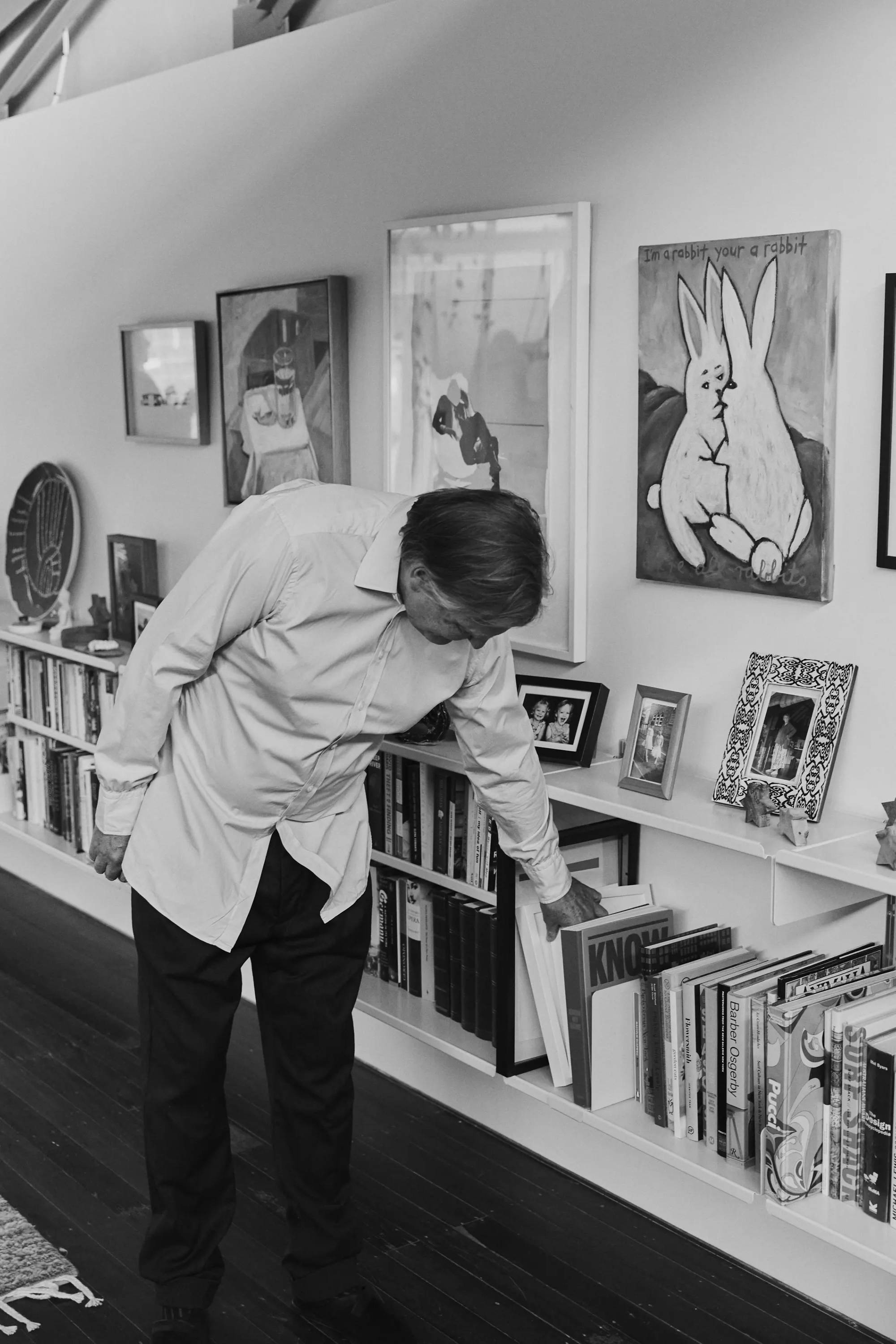 How do you like your home to feel?
That's easy - comfortable and clean!
---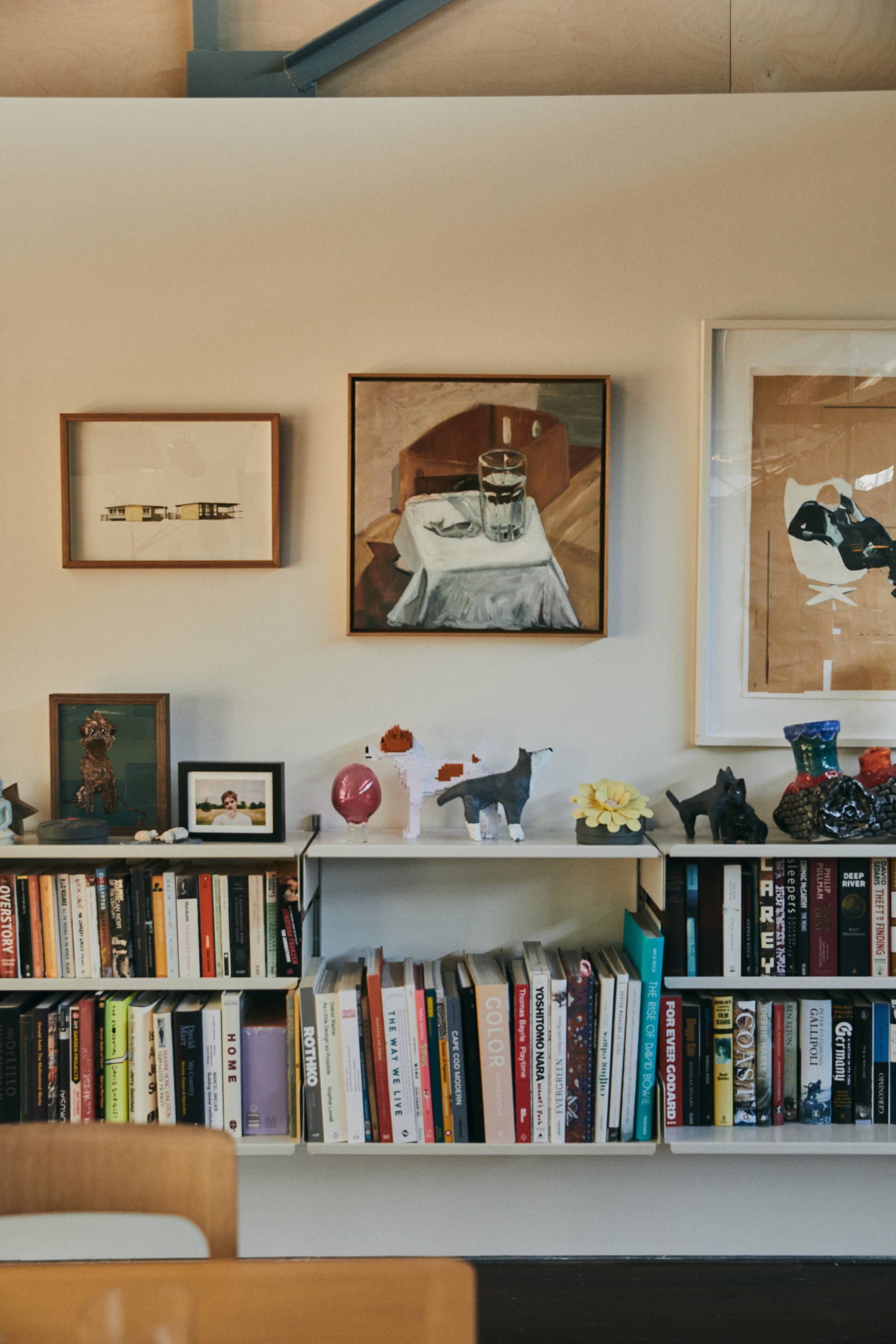 Do you have a prized piece of art or furniture that you would never part with?
Vitsoe shelving is really important in our lives - we always have it in our houses and it will always be a part of our lives. It's perfect, it's always in the right spot as it creates a perfect backdrop for things without taking over the space.
---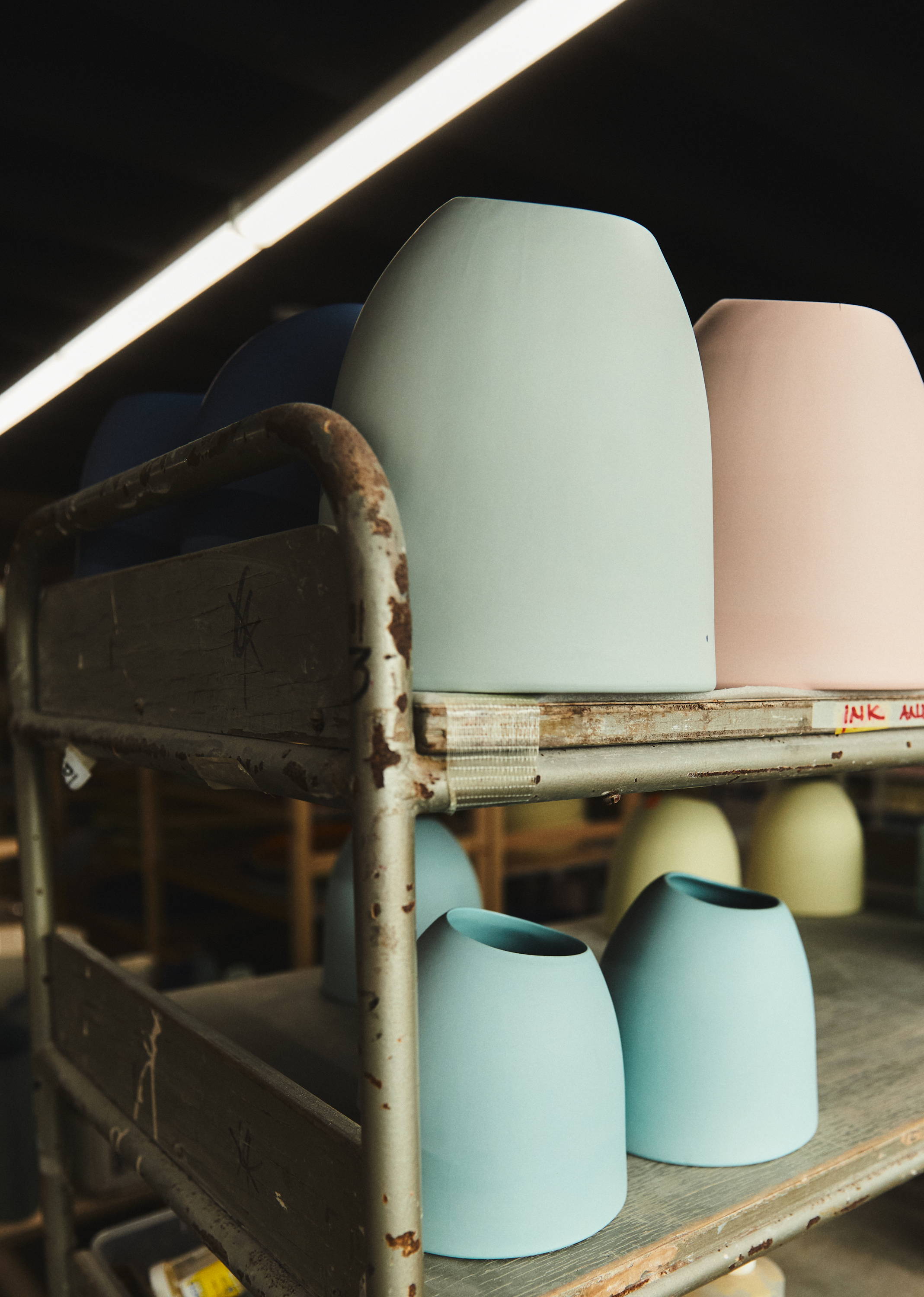 The Mud collection is an evolving one – not dancing to trends – but building and growing gradually. What is the impetus for the new collaborative piece with Lee Mathews?
Lee and I sat down and as we were talking, I was looking at her dress and the shape came into my head. I was thinking about the sleeve and how it would work to create an asymmetrical vase.
---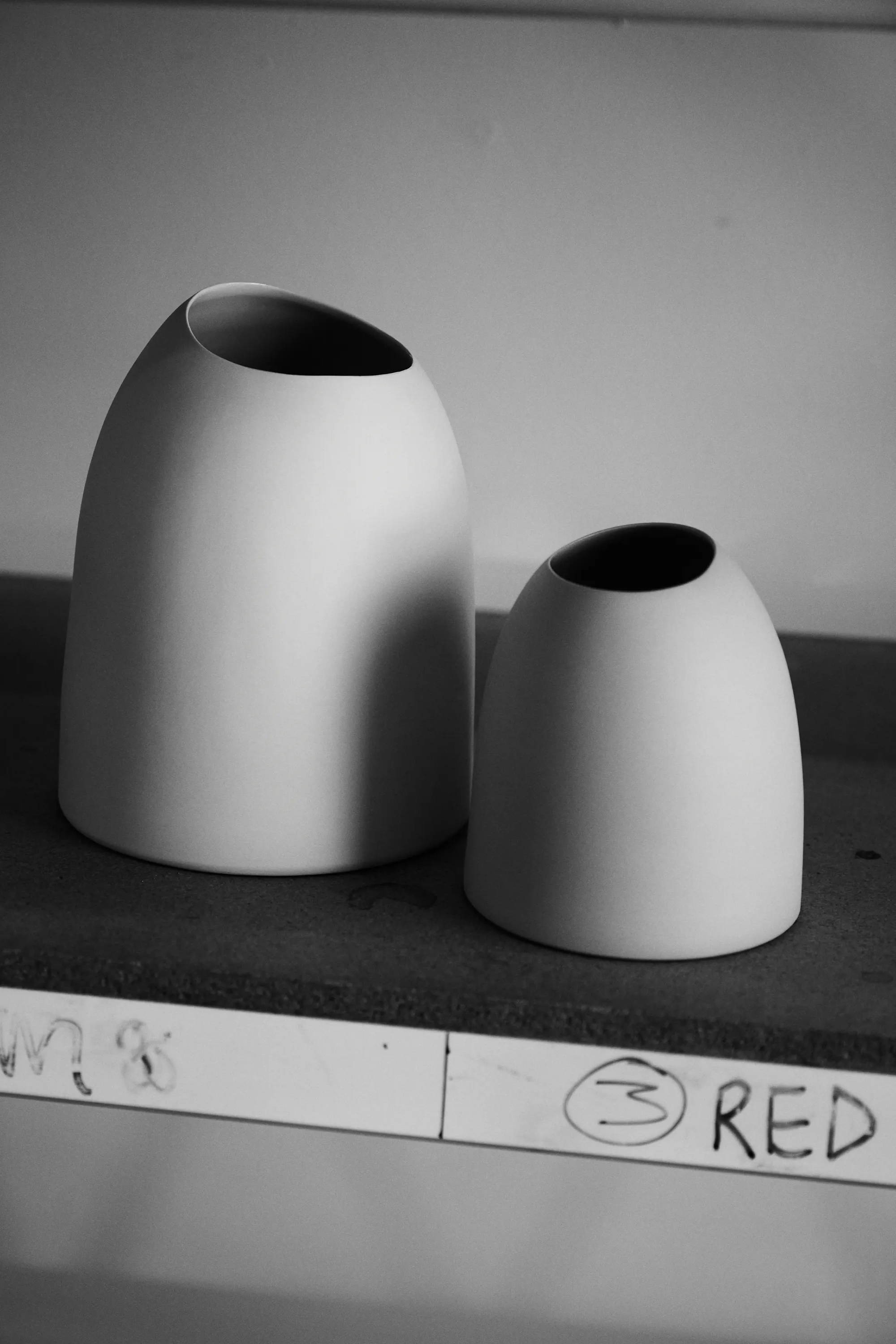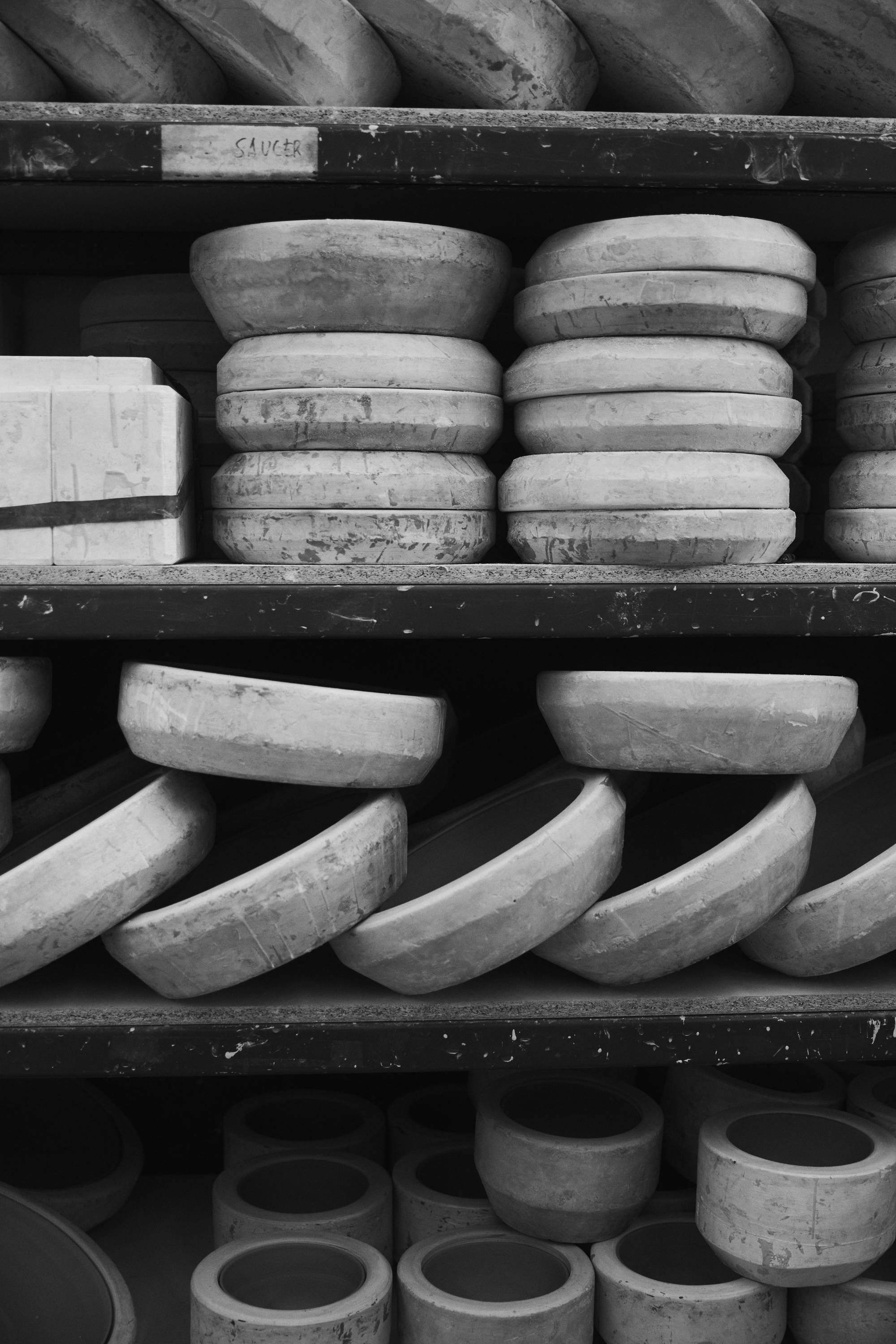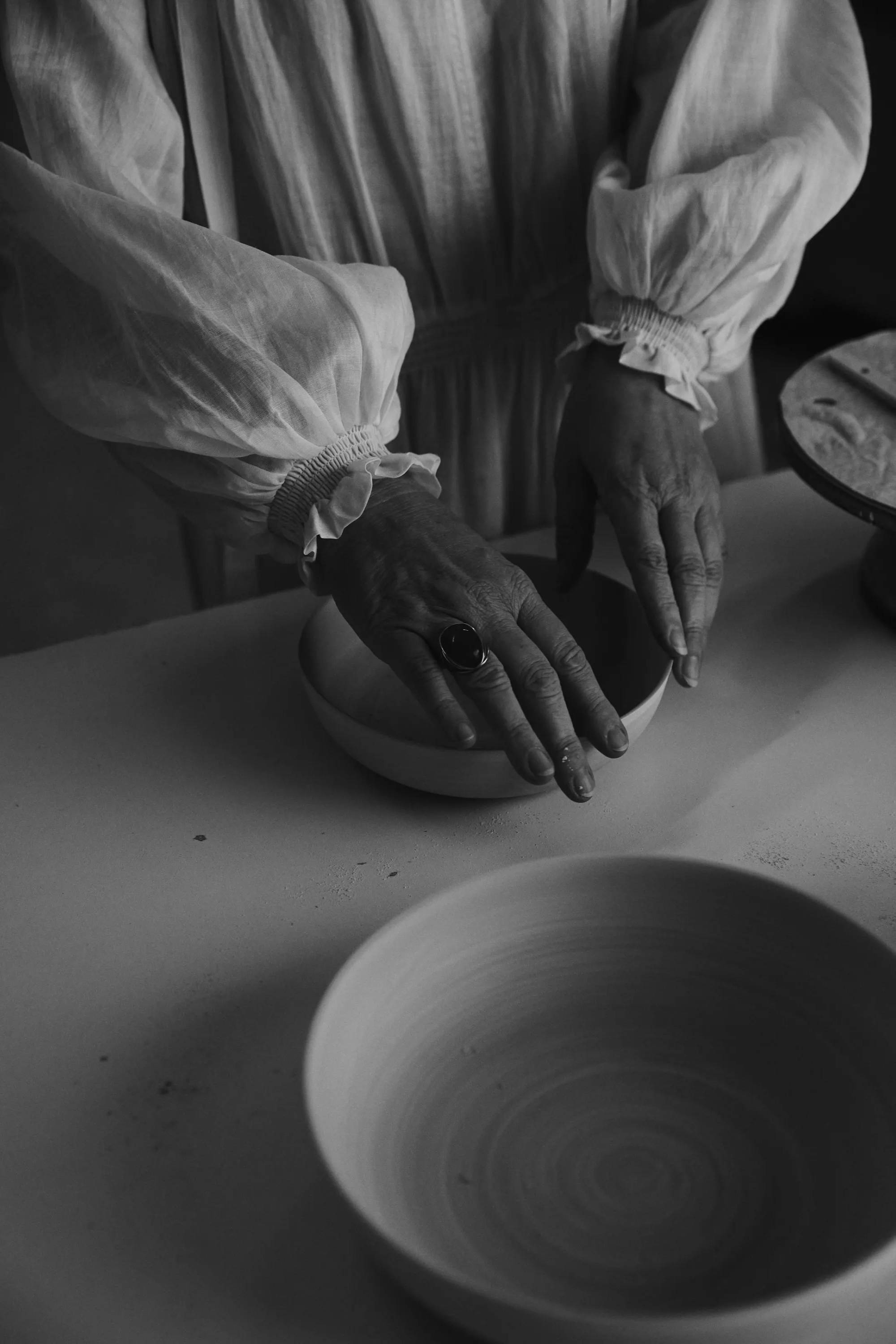 What do the best collaborations bring out in you?
Collaborations make me think 'left' of my day, making me think of other things and taking me to another place. The Hive Vase only took me three minutes to get into my head but it took me three months to execute. Collaborations make me think 'this would work really well' whereas in my day-to-day I don't need to design new lines for Mud, if anything I need to pare it back.
---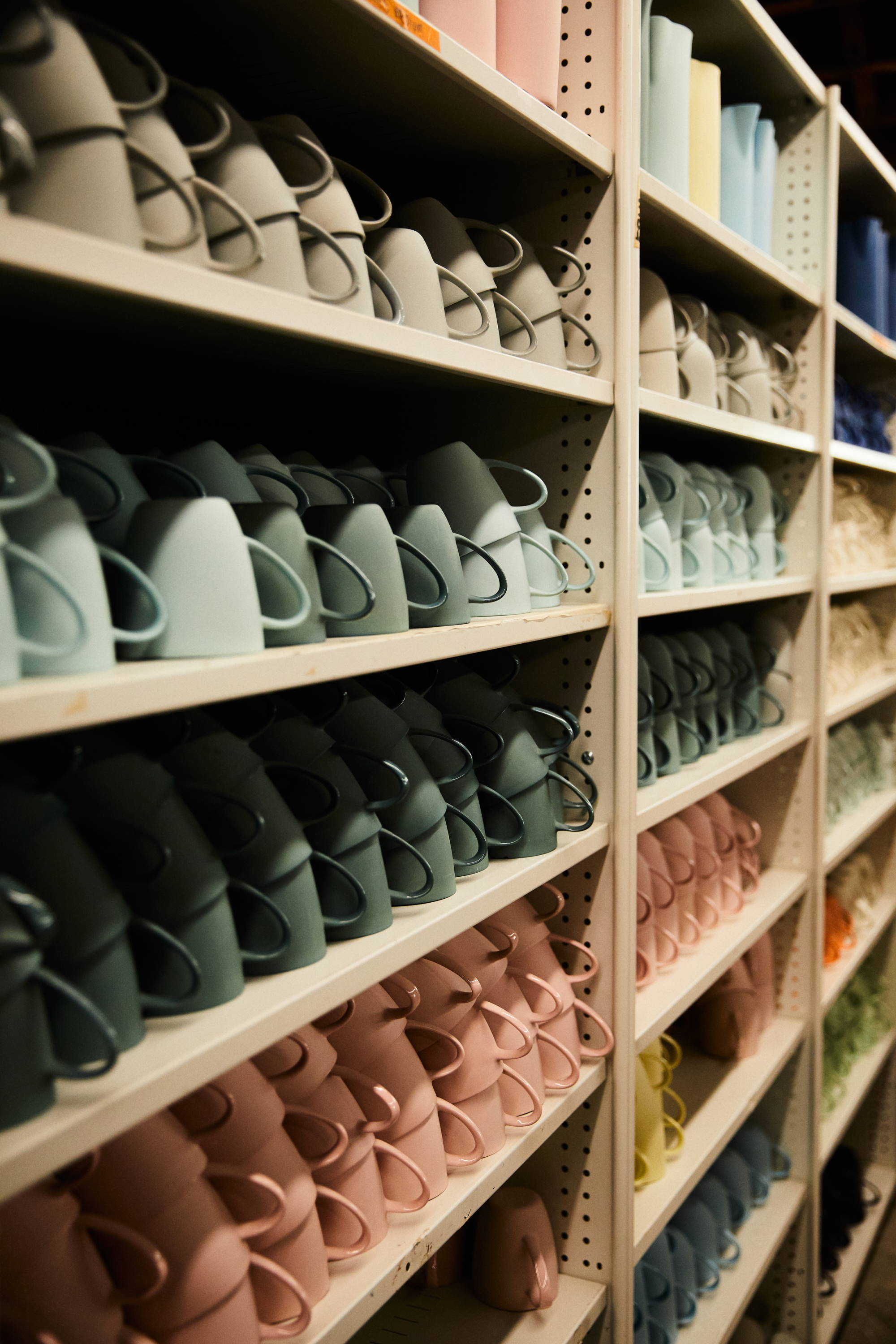 I like that the pieces – with their matte exterior and glazed interior – in your words 'get better with age and use.' Is that notion of longevity in the pieces we bring into our lives important to you?
Longevity is really important - it's one of the core values of the business. We're not throwing things away because we have a new design idea and discarding what existed before.
---
When it comes to clothes does your love of, and skill with, colour translate to your wardrobe?
No - with my clothes I tend to lean towards the neutrals.
---
If you had to describe what matters to you most in five words what would they be?
Family. Friends. Environment. Food. Travel
---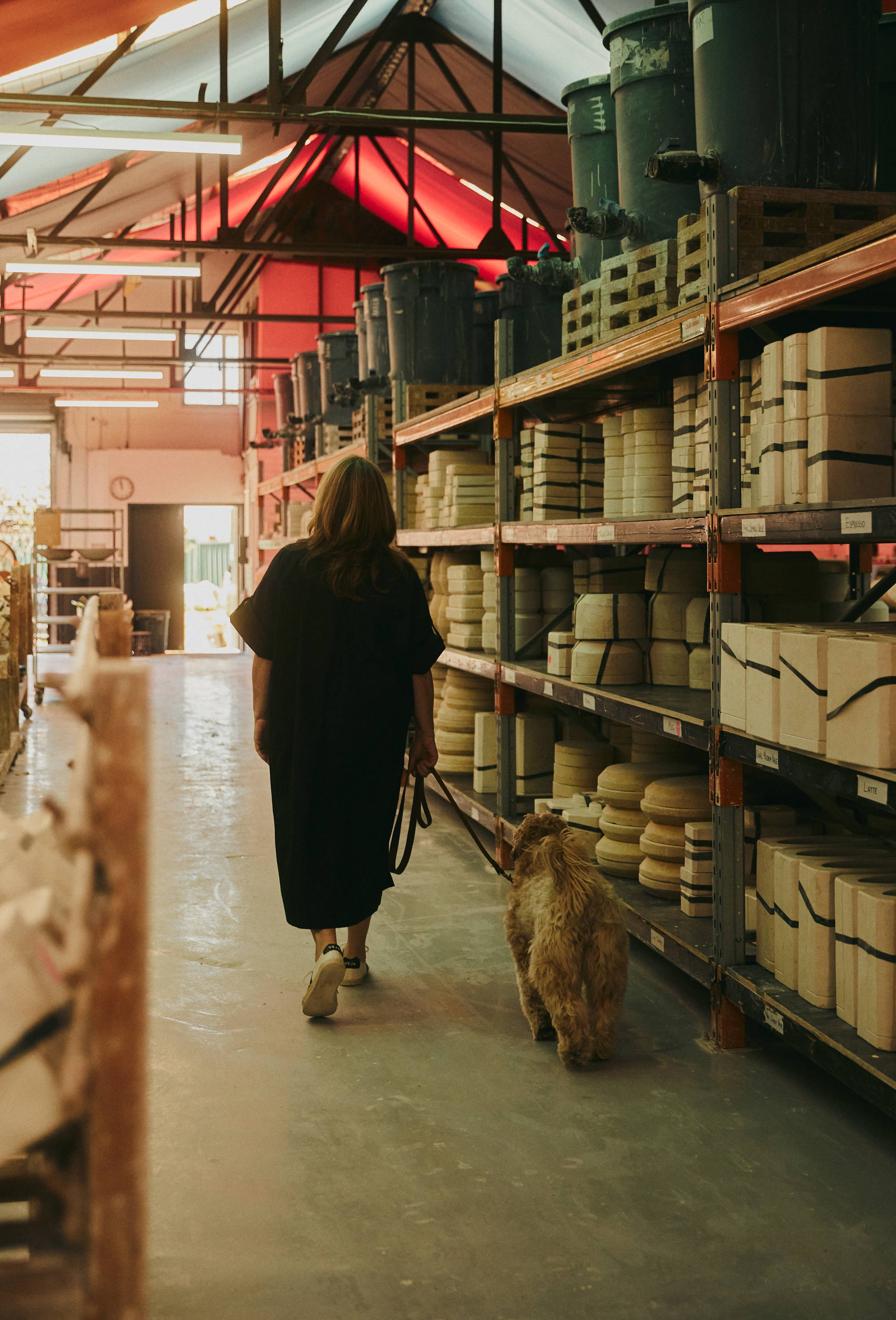 Final question – what is your go-to colour combination in Mud ceramics for 2021?
Citrus with anything! If I had to choose a combination it would be with Blossom.
---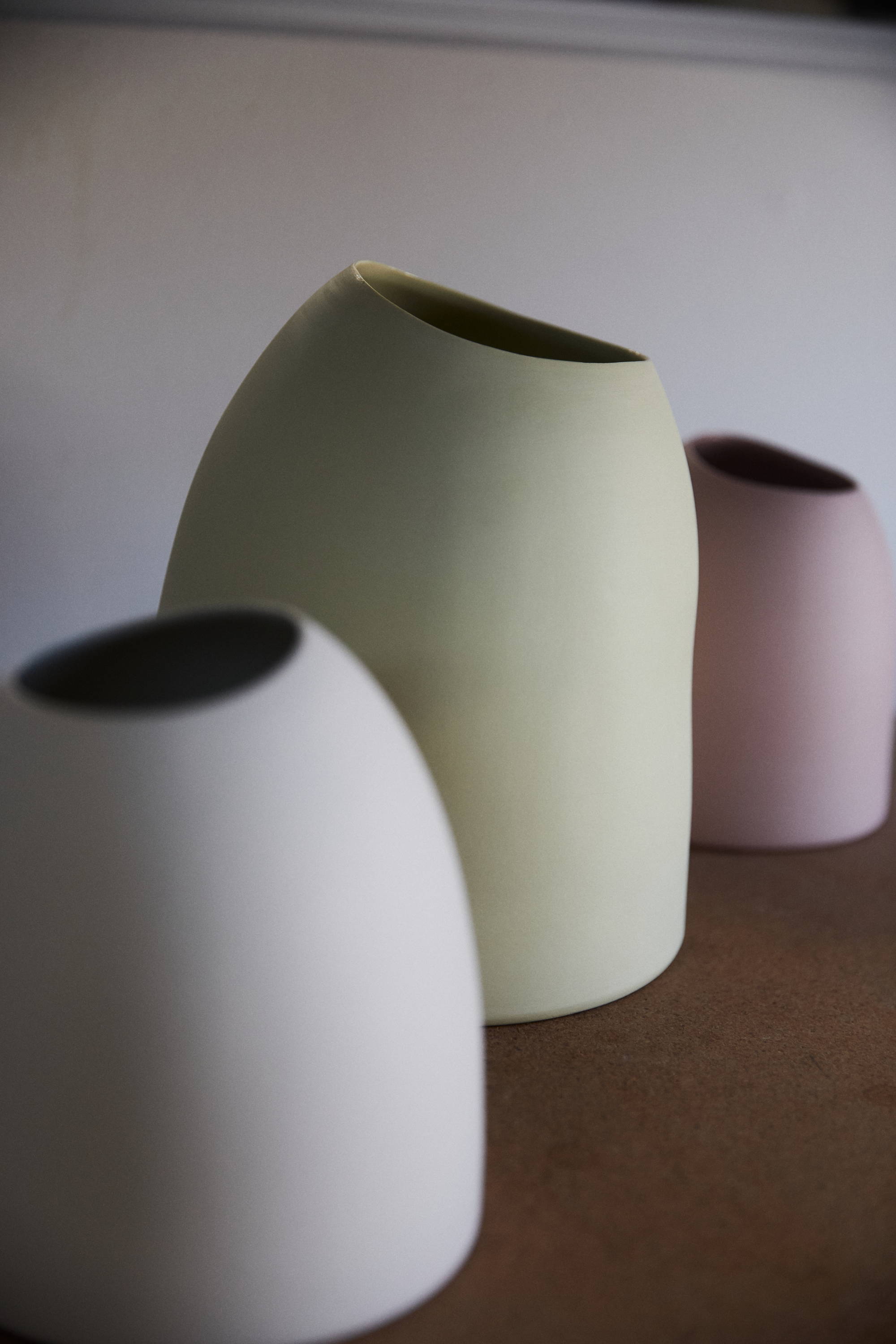 ---
---
---