LM Woman #58 / Jodie Fried
LM Woman #58 / jodie fried
LM WOMAN #58 / JODIE FRIED
Co-Founder of ethical rug company Armadillo, Jodie Fried has exchanged the endless blue skies of Los Angeles (and an newly complected architect-designed house) for a quintessential London experience in a converted church hall in Hampstead Heath.
Her response to the city surprises her friends and has given her a new lens for her work. Jodie invites us into her London-based home studio, where she details her thoughts on the importance of craft, community, and the joys of quiet living.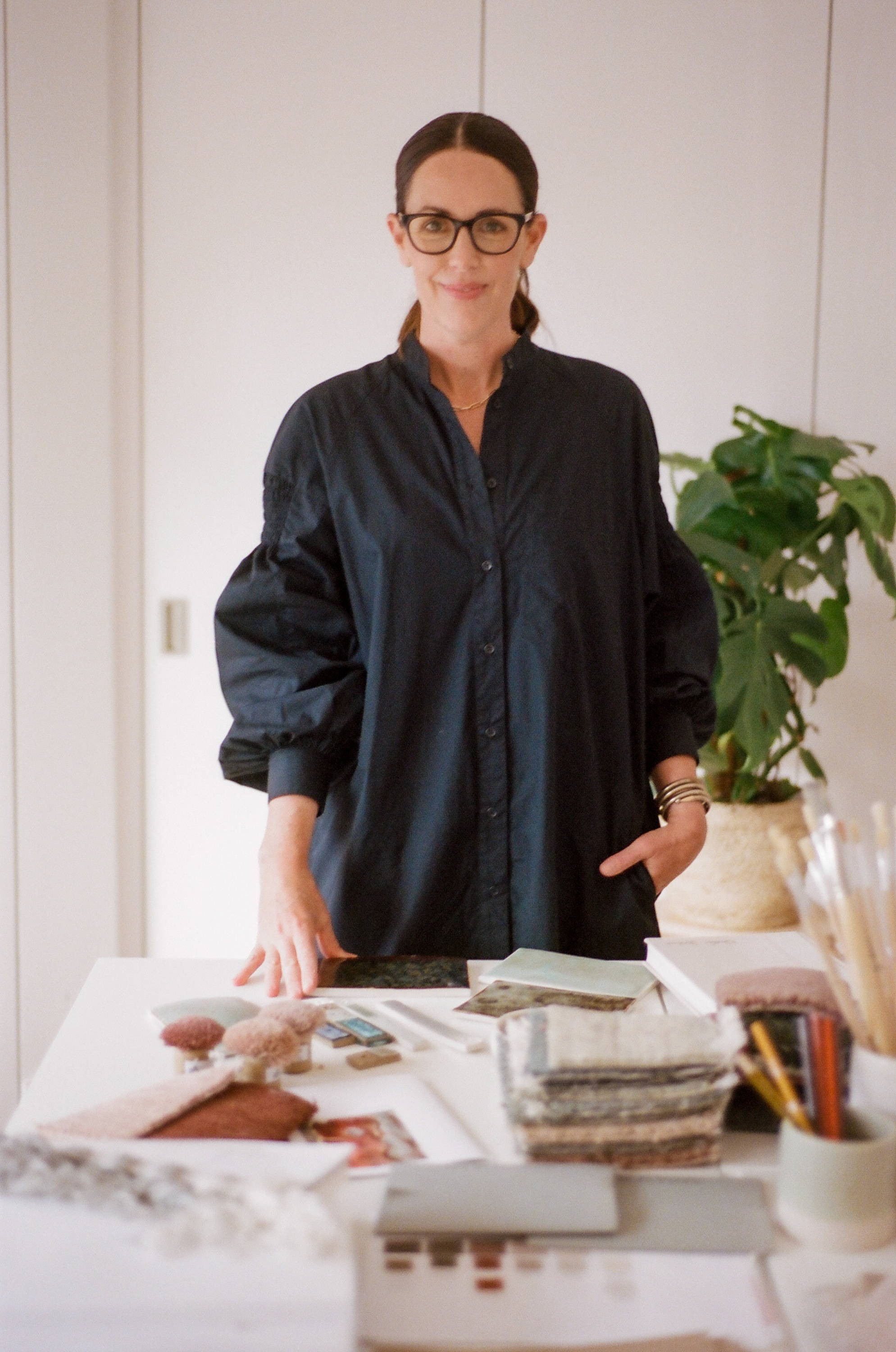 A move from Los Angeles to London brings such a different aesthetic, weather, atmosphere – are you enjoying the contrast?
After what feels like fourteen years of non-stop "seventy-two and sunny", I'm really enjoying being able to wear coats, cashmeres and boots every day. It's incredible to see the seasons change here in London; I adore the light, the trees and the sounds of the city. Every Brit thinks I'm crazy but I even love the rain, maybe it is all those years of living in a Californian desert state.
Your world at Armadillo is all about tactility, nuanced colour, comfort and style – do you think this new setting will influence how you approach your designs?
The influence that one's environment has on the ability to think creatively is remarkable and I'm finding that London really is a wonderful muse. Being surrounded by world-class museums and galleries is endlessly inspiring and with Europe on our doorstep it's impossible not to feel alive.
It's really special to be able to view what I do with Armadillo through a different cultural lens, however, our commitment to the slow design ethos will always underpin our design direction.
London has a rich craft culture – are you inspired by any artists or artisans that you have seen?
The city's rich craft culture is impossible to miss with so many incredible makers working across so many disciplines. Since settling in London I've also been carving out time in the studio to focus on my own creative practice and further develop my work with ceramics. I've been able to experiment with clay in all sorts of textures and play with shapes, forms, and glazes. The craft movement here has also helped me slow down and be inspired by being in the moment. The process itself is not dissimilar to weaving, and subconsciously, I think my own creative exploration in ceramics is informing new work with Armadillo too.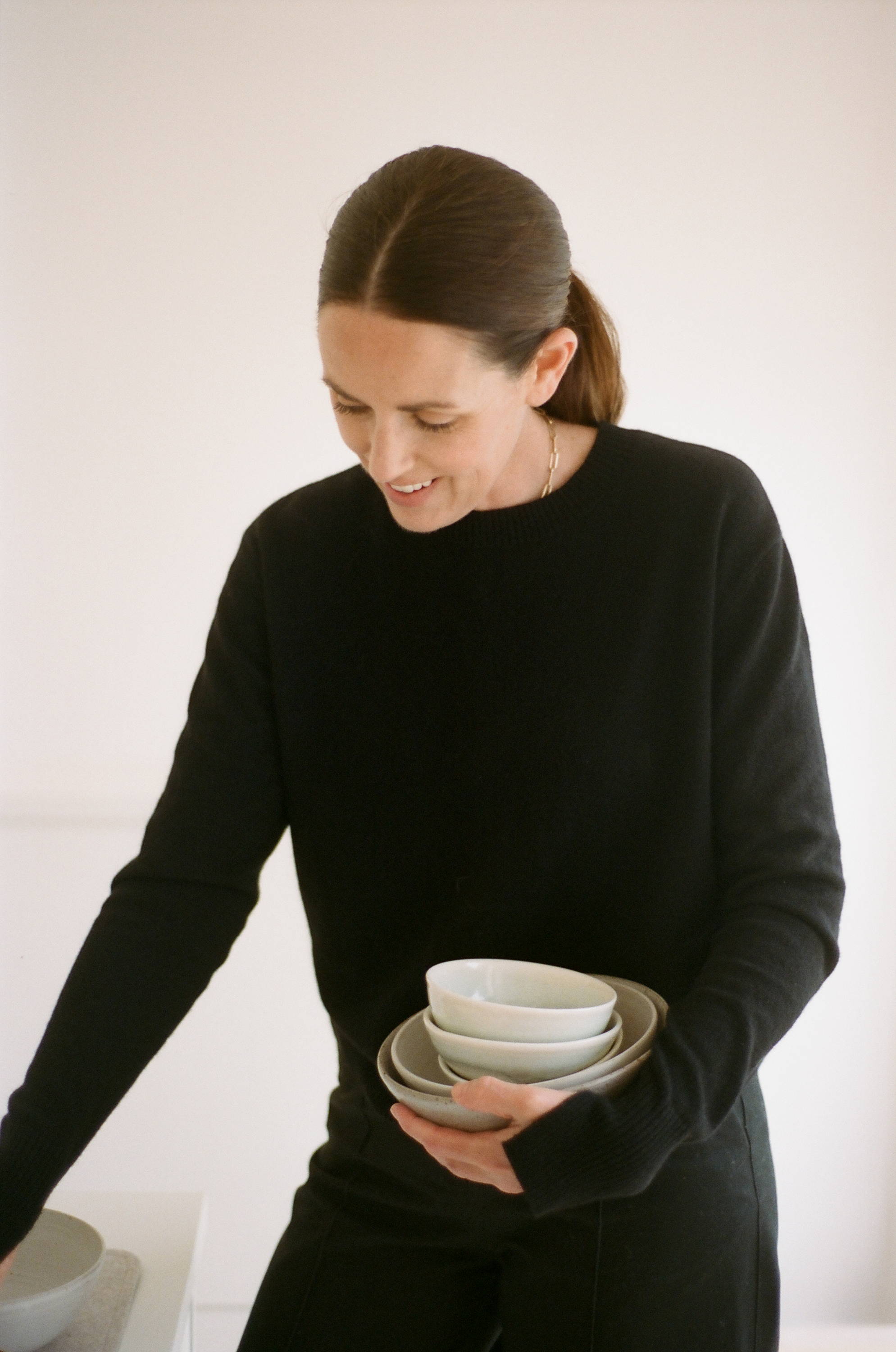 Can you describe the type of house you are in and something of how the context of Hampstead feels to live in with its density of shops and cafes, its walkability and sense of community?
We fell in love with Hampstead and the Heath; a true English village set so close to the heart of the city. Cobblestone streets, quaint heritage houses, churches, storybook schools and of course the incredible Hampstead Heath.
Hampstead has long been a haven for artists, attracting many historical writers, thinkers, painters, poets, and performers over the centuries including notable residents such as John Keats, George Orwell and Sigmund Freud.
We fell in love with a converted church hall in the heart of the village, which was originally built in 1895. In the Seventies it was the rehearsal home for the band 'The Who', which might explain the good vibes! The walls are a foot and a half thick with beautiful old British church like architectural details and even a little bell tower on top. We spend most of our weekends stomping around the rambling heath, which is only a few minutes from home.
There is a very strong sense of community in Hampstead and the neighbourhood itself is wonderful, the houses are small and most people walk everywhere: to school, the markets, cafes and galleries. It's a real change from driving everywhere in LA.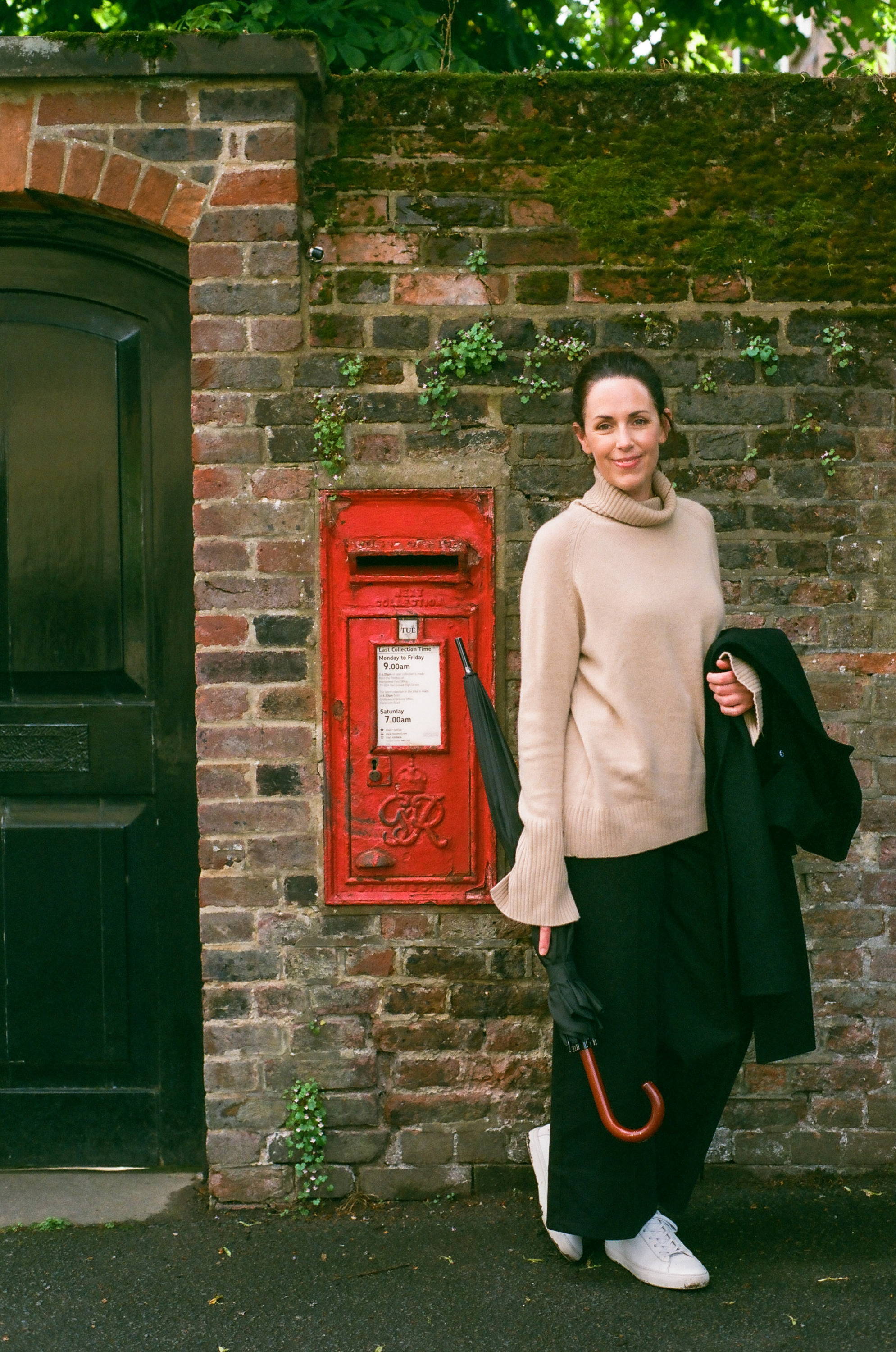 What approach have you taken to decorating your space here?
After completing such an enormous architectural design project on our home in LA, we took quite the opposite approach here in London. Our house is much smaller, more like a dolls house or a jewellery box. We have had to be very selective about minimising our "things" and be very clever with the use of space.
Ultimately, we have kept our love of clean, bright and simple interiors with a Scandinavian sensibility; light oak floors and an oriental white chalk Scandi paint throughout that creates a sense of Hygge. The walls soak up the northern hemisphere light which is much cooler than that of the warm yellow light we were used to in LA.
Are you a collector? What is fascinating you most at the moment?
Not usually, but since being in London, I have become a bit of a bower bird. I have a feeling this is due to being surrounded by so much history. Our children are also little collectors but of the nature variety, we are currently accumulating a huge collection of Mother Nature's trinkets and treasures.
I am most attracted to ceramics, pots, vessels and all things handmade. Right now I am fascinated by the antique ceramics I find in the local markets. It's a very dangerous habit having to walk past their wares every day in the village.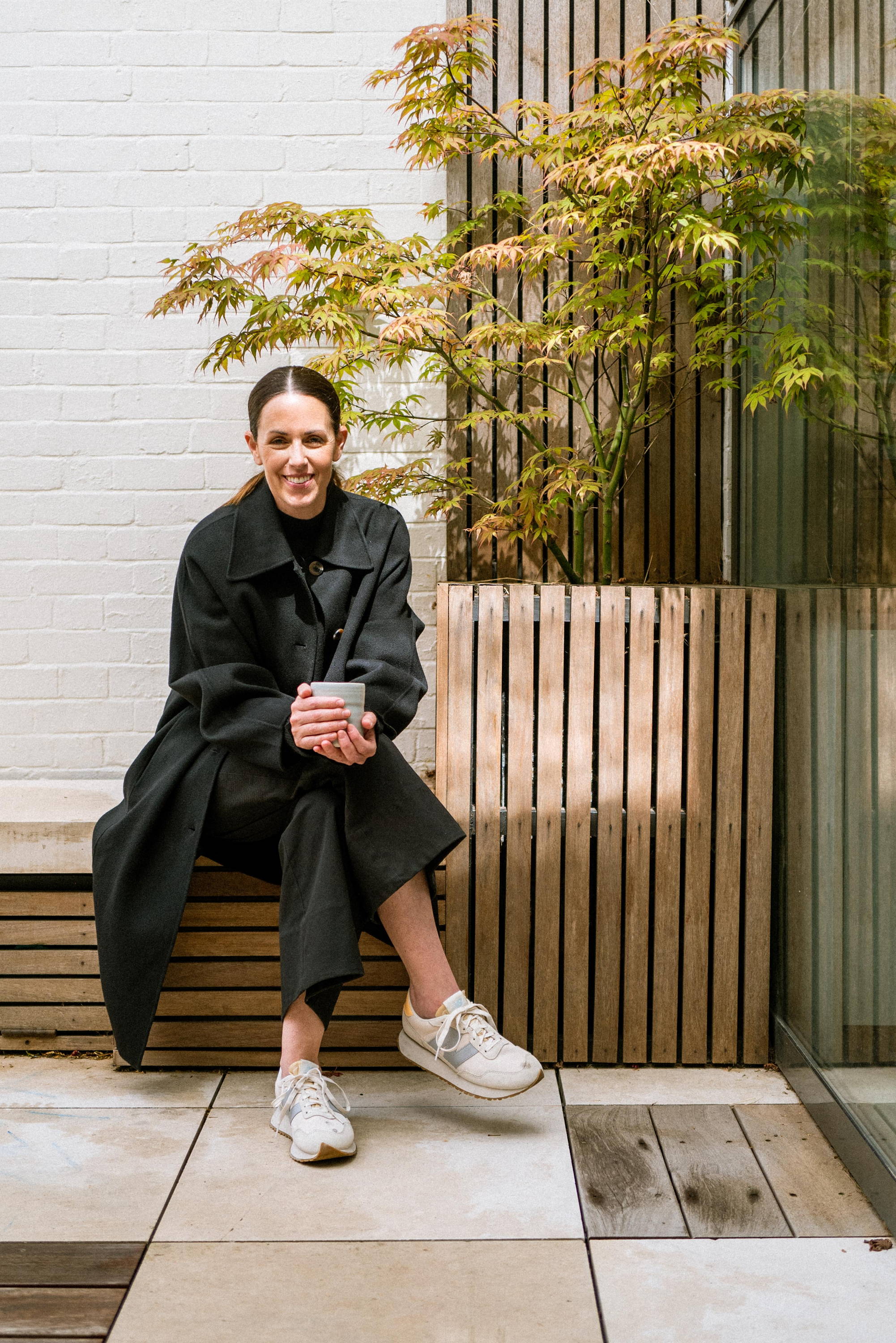 ---
Your personal style always feels stylish and uncomplicated. When it comes to your clothing choices what matters most – fabric, cut, comfort, timelessness?With clothes, does your love of, and skill with, colour and texture translate to your wardrobe?
My style is a uniform of sorts: simple, timeless and classic cuts. With clothes, I tend to focus on fit, shape, texture, fabric and craftsmanship. A piece of clothing for me needs to bring joy in all of those areas! My approach is definitely quality over quantity. Buy well and buy thoughtfully and inevitably those pieces end up being timeless.
With clothes, does your love of, and skill with, colour and texture translate to your wardrobe?
Not as much as one would think….my wardrobe mainly consists of black, grey, navy, linen and crisp whites with seasonal touches of ochre, camel, copper or a muted dusty muddy pink which, with reflection looks just like the Armadillo palette!
However, I am a bit braver with colour and pattern in coats which I have really embraced since moving to London, tapping into the beautiful British woolen fabrics in dark greens, blues and greys. You can keep all the classic shapes and cuts simple underneath and get a bit fancy on top with the coat.
What is exciting you at present in terms of product development and what is on the horizon for you and the brand?
I am most excited about what is going to come from being immersed in such a rich and historical European culture. On a daily basis I am exposed to such deep and earthy culture whether it be through the myriad of galleries I get to visit or artists, designer and crafts people I see here in Europe or the richness of the light, history and architecture. While quiet living and our slow design philosophy will always be at the core of what we do I feel like I am seeing my own creative journey and the Armadillo brand through a new lens.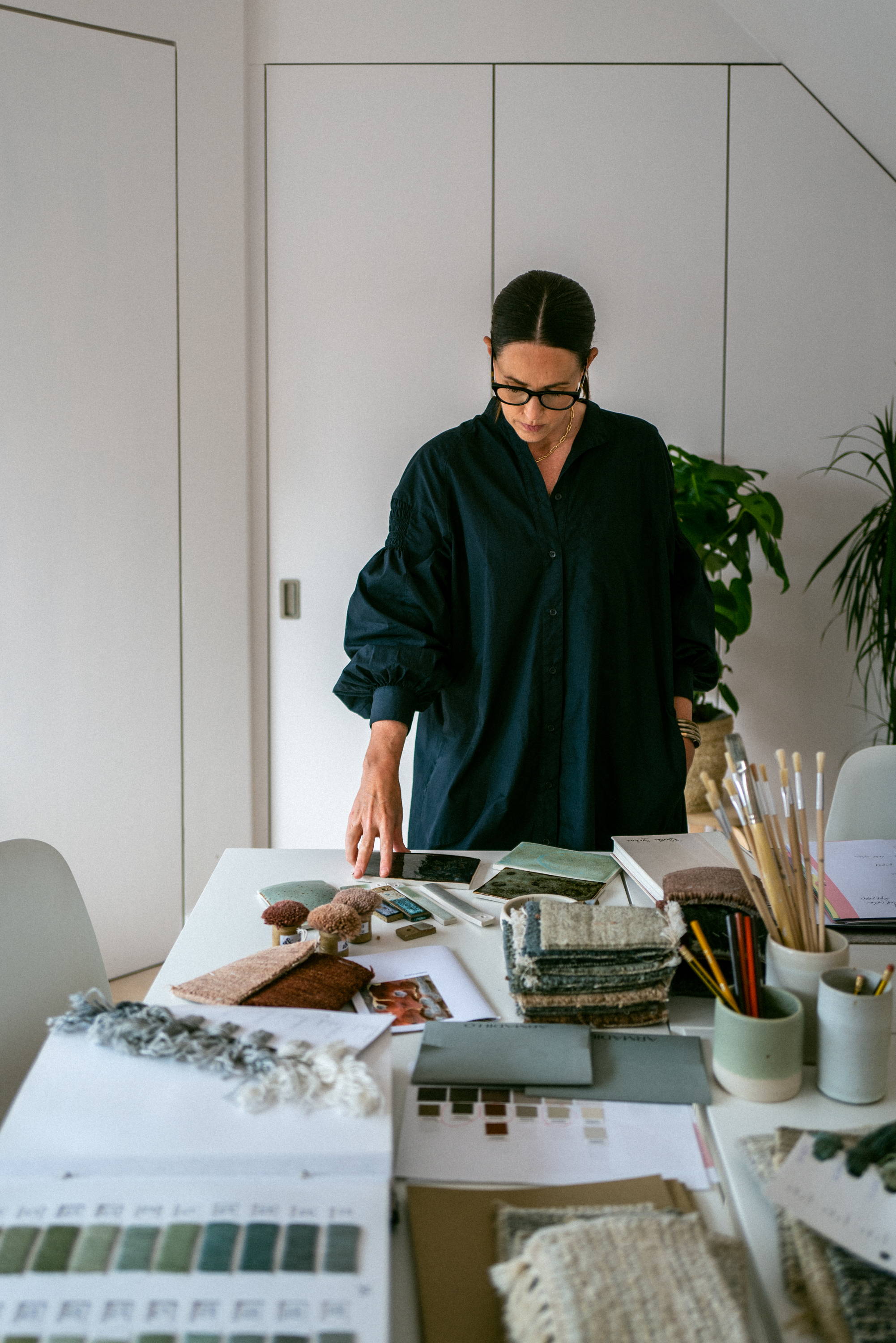 ---
If you had to describe what matters to you most in four words what would they be?
Craftsmanship, Authenticity, Bravery and Compassion.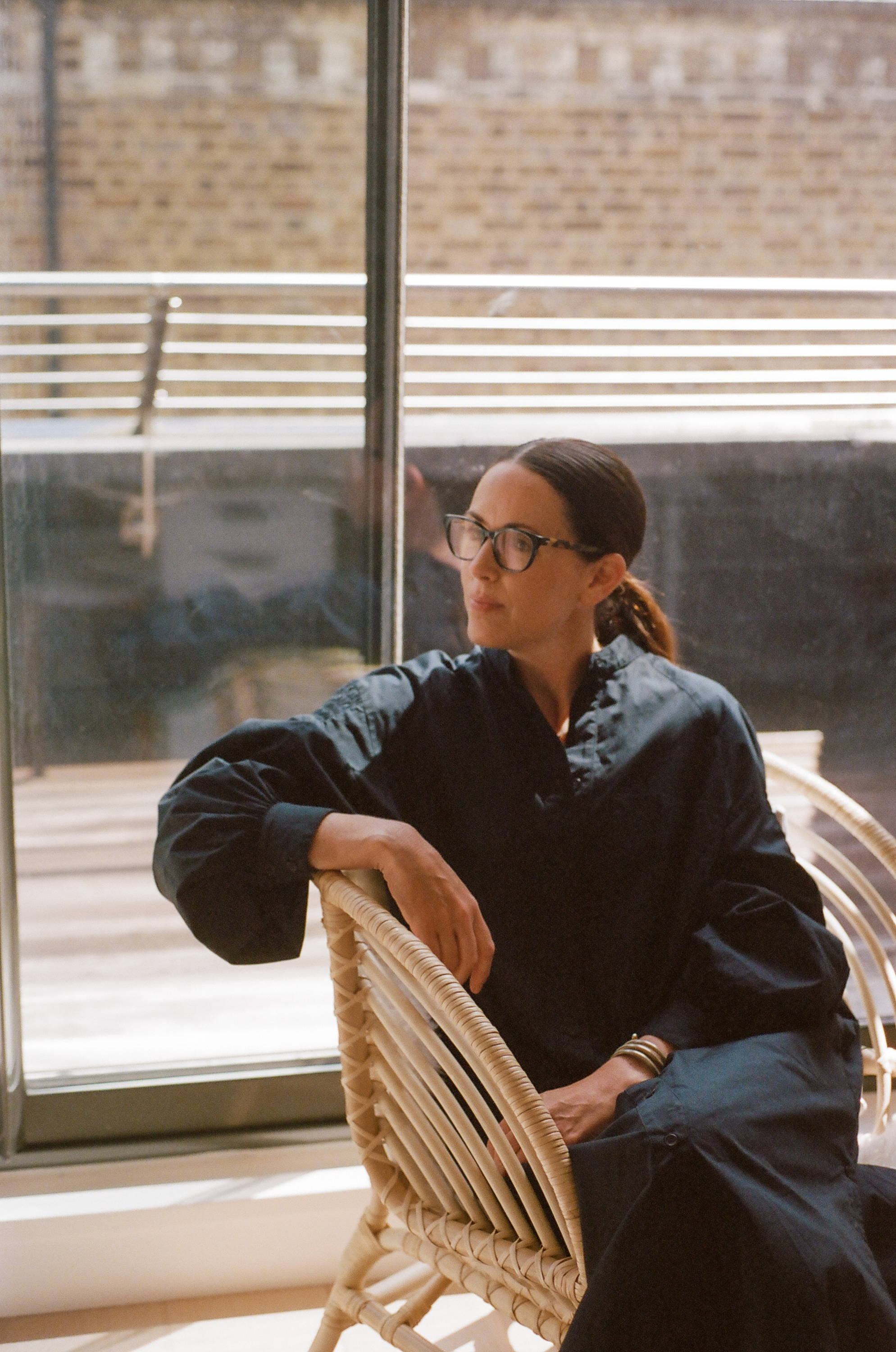 ---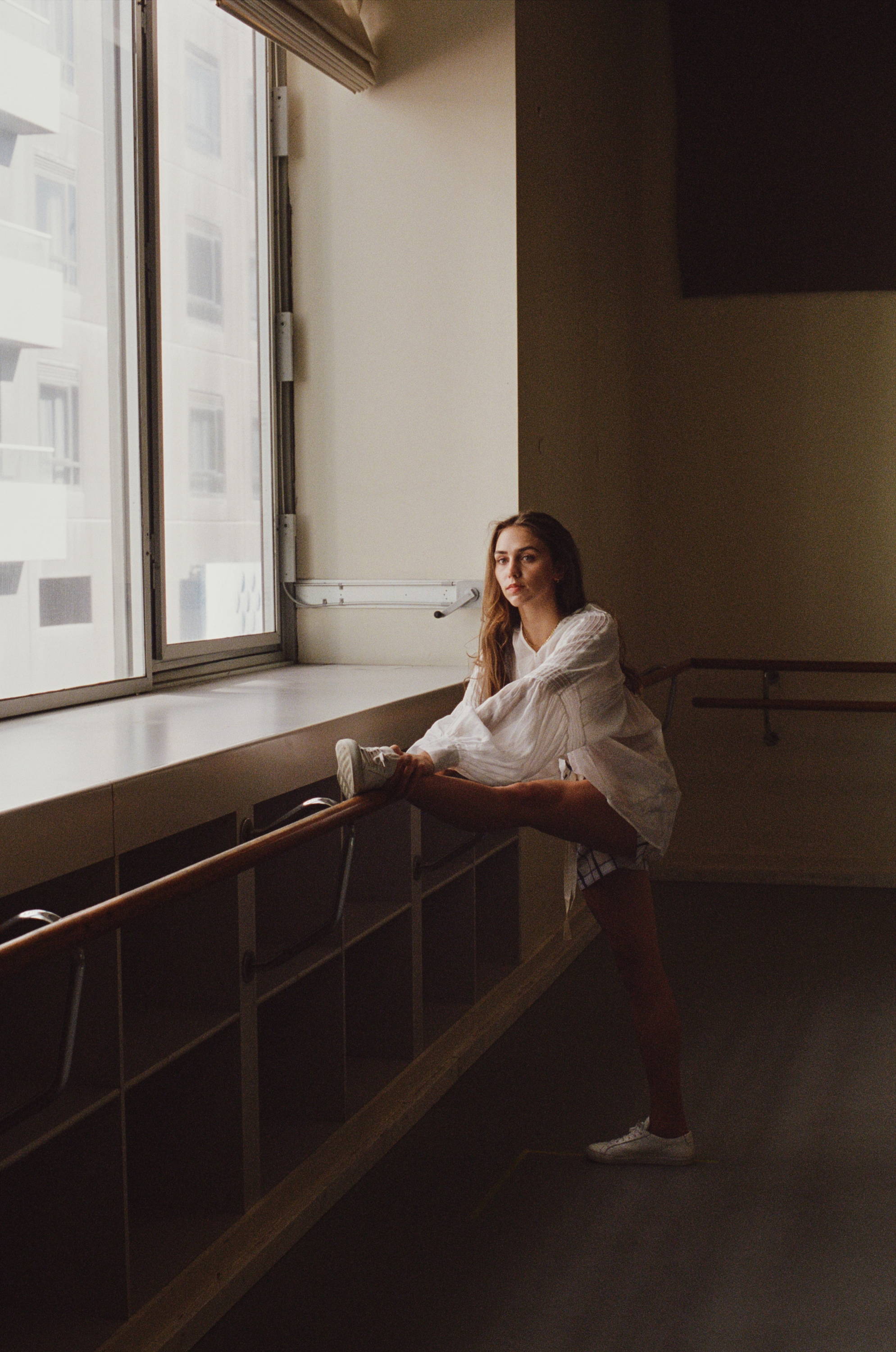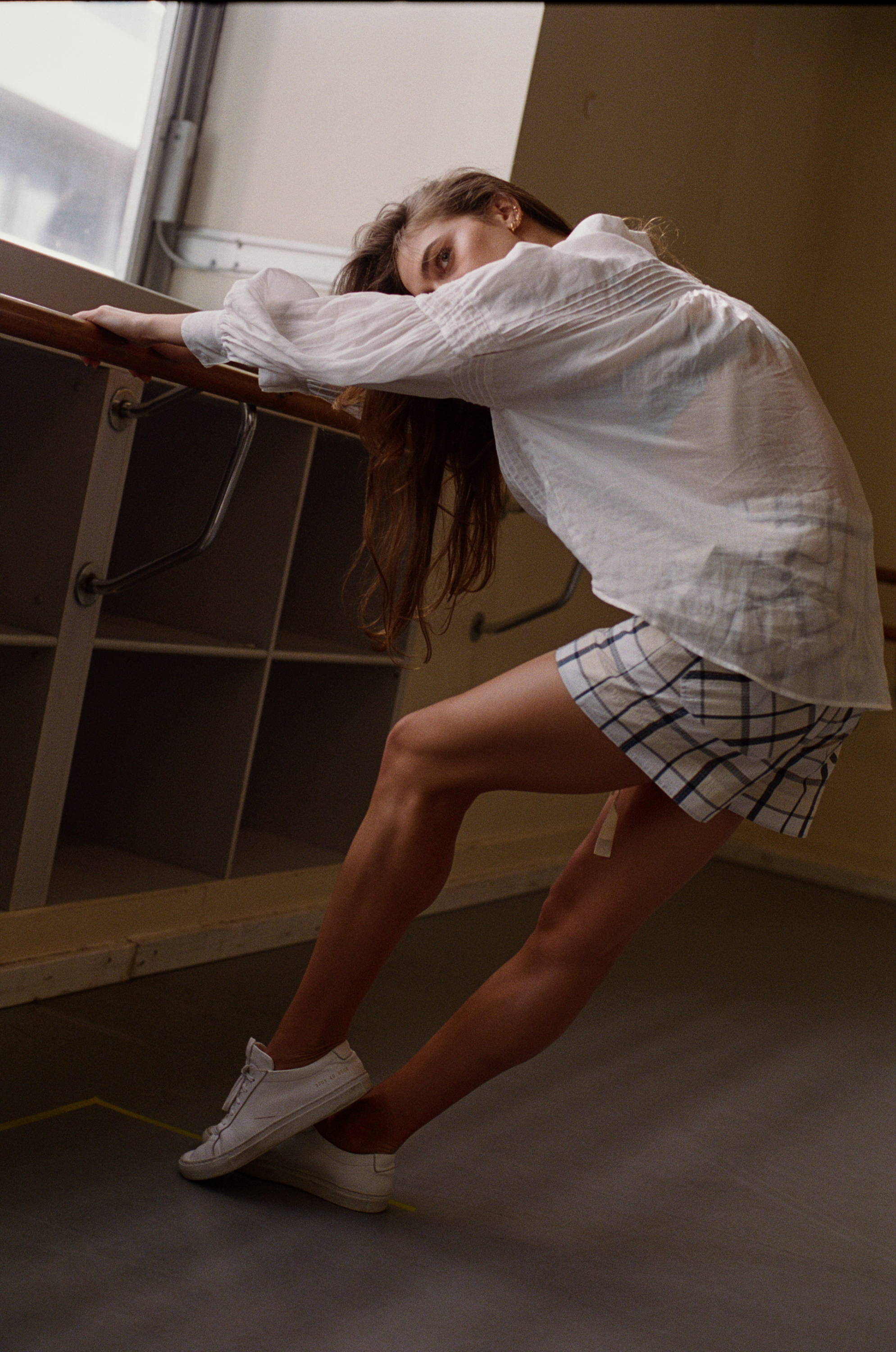 ---