LM Woman #57 / Isobelle Dashwood
LM Woman #57 / ISOBELLE DASHWOOD
LM WOMAN #57 / ISOBELLE DASHWOOD
With an ease and grace that belies the true grit and hard work it takes to reach this level of perfection, Isobelle Dashwood is a star in the world of ballet. Growing up with dance as very much part of the family dynamic she embraced a love of the craft that has driven her ever since.
She is tuned into her body, even as she challenges it, and understands the value of downtime – a long walk with the dog or a café brunch - while enjoying the fluidity and freedom well-chosen clothes, that combine style and comfort, provides.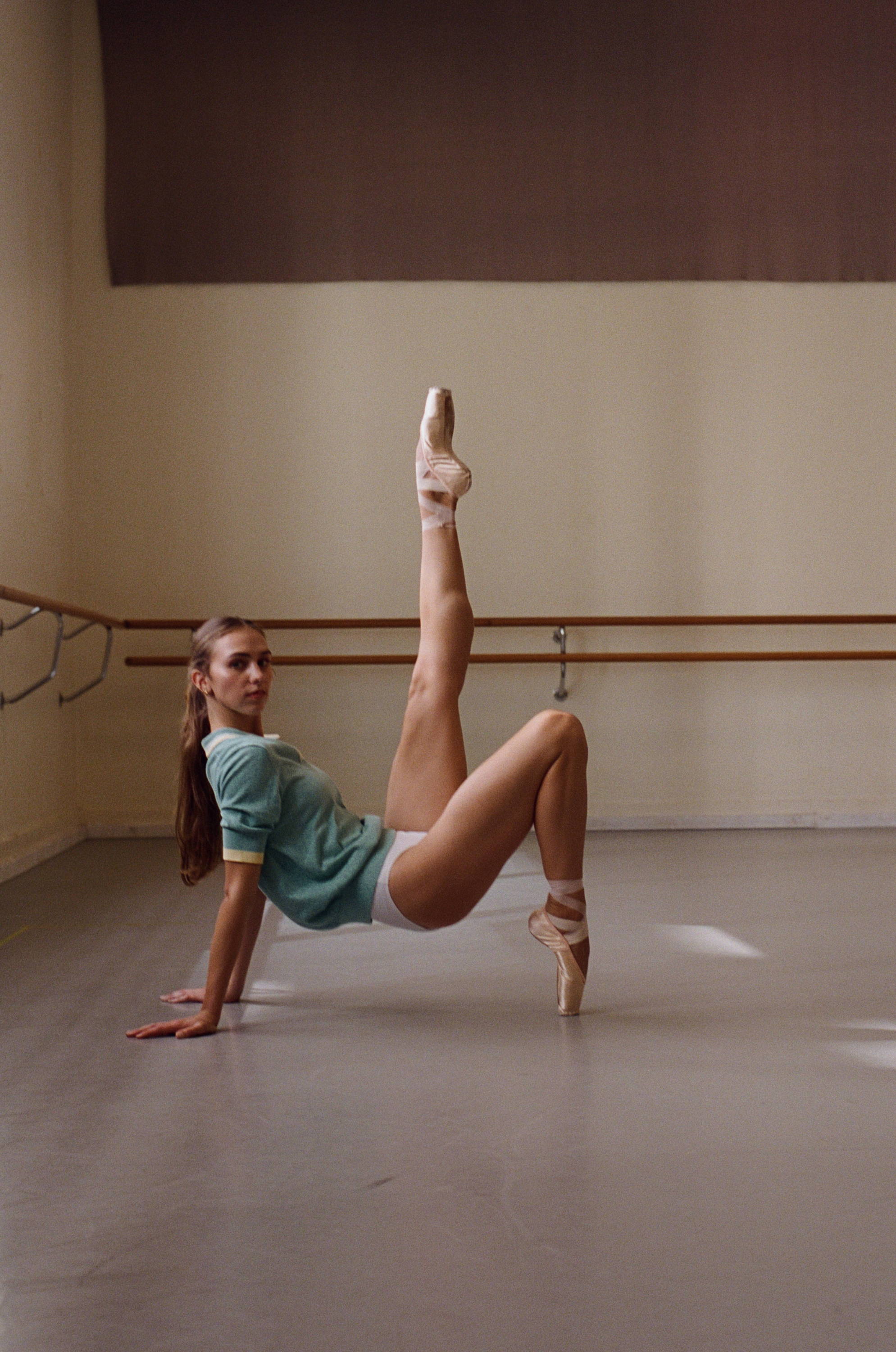 To become a ballerina is a lifetime of work - what was your trajectory to where you are today?
For as long as I can remember I've been surrounded by dance. My mum is a ballet teacher and growing up I wanted to be exactly like my older sisters and take dance classes too. It started as just a hobby but when I was about 12 years old people started to notice that I perhaps had the potential to do something with ballet. At that same time in my life, I was starting to really love the escape that ballet gave me and I was falling more in love with the art form. I think it was the feeling of striving for perfection and making something difficult look beautiful. I was drawn to the sparkly side of what a career in ballet could look like but I have always loved working in the studio and trying to improve myself from the day before. I trained full time in Melbourne for 3 years before becoming a professional ballet dancer in 2016.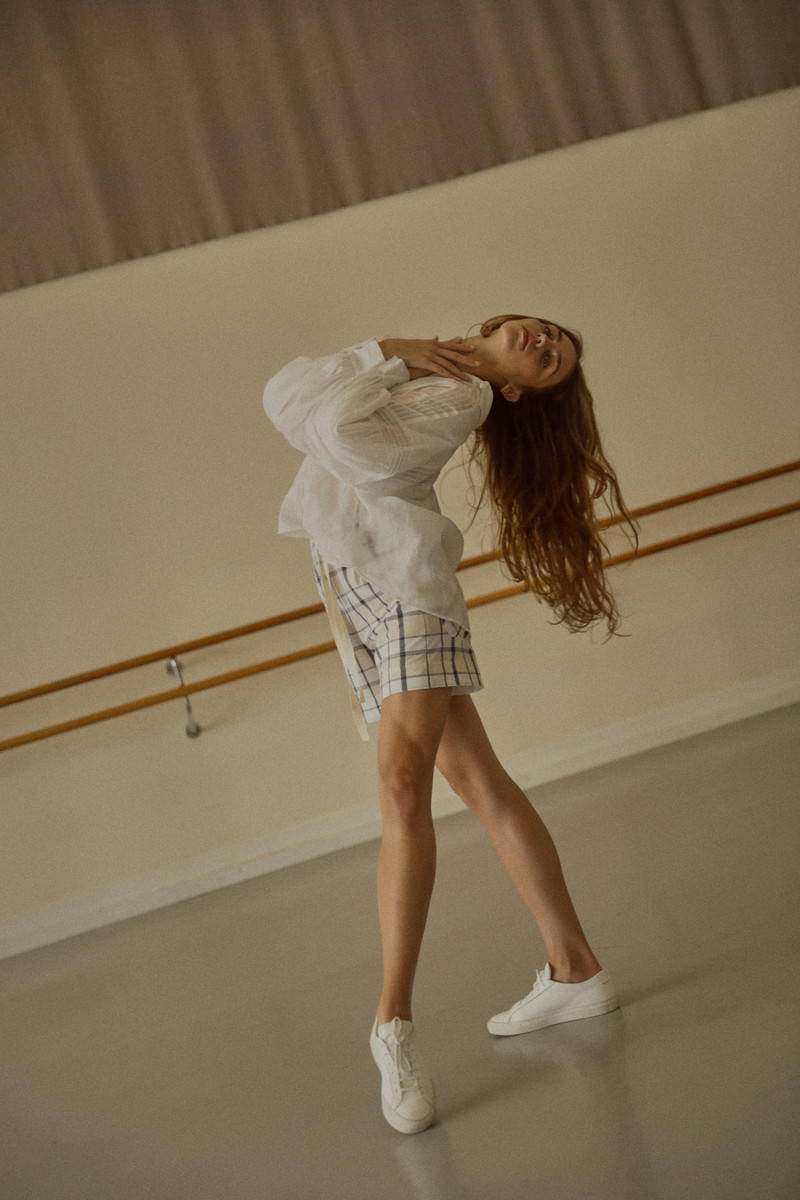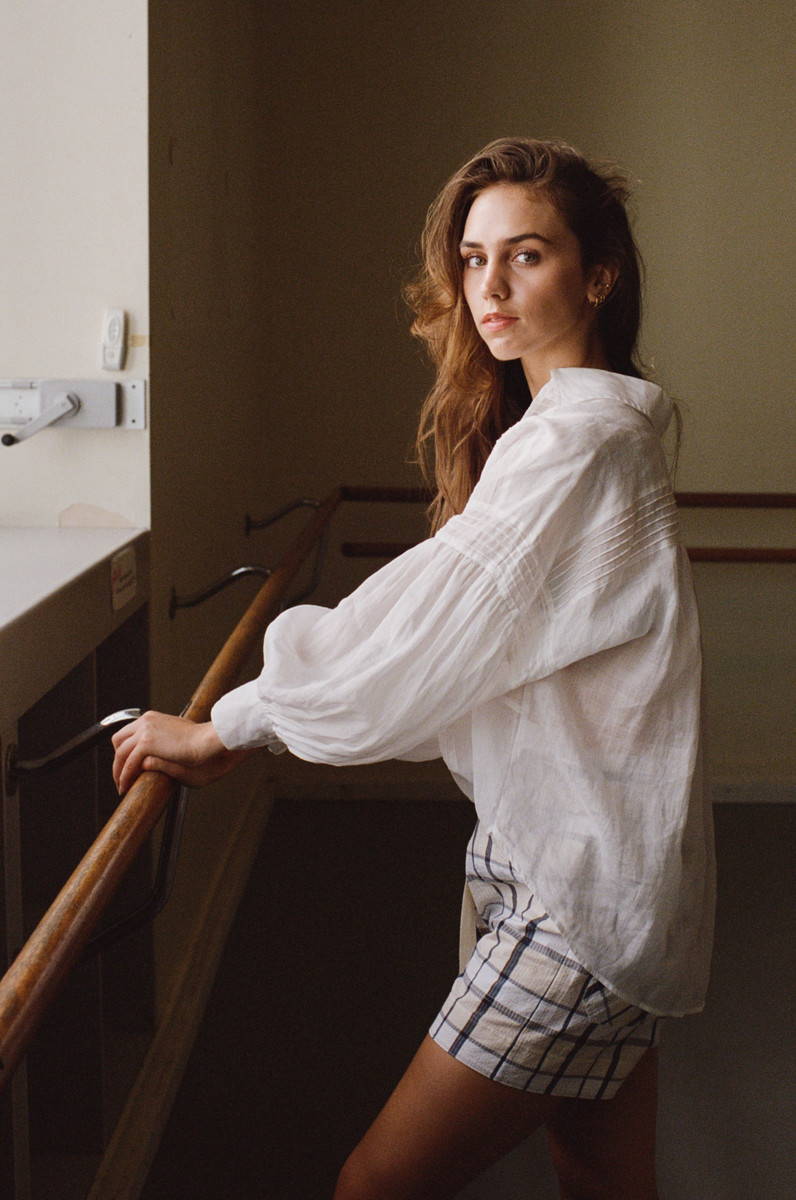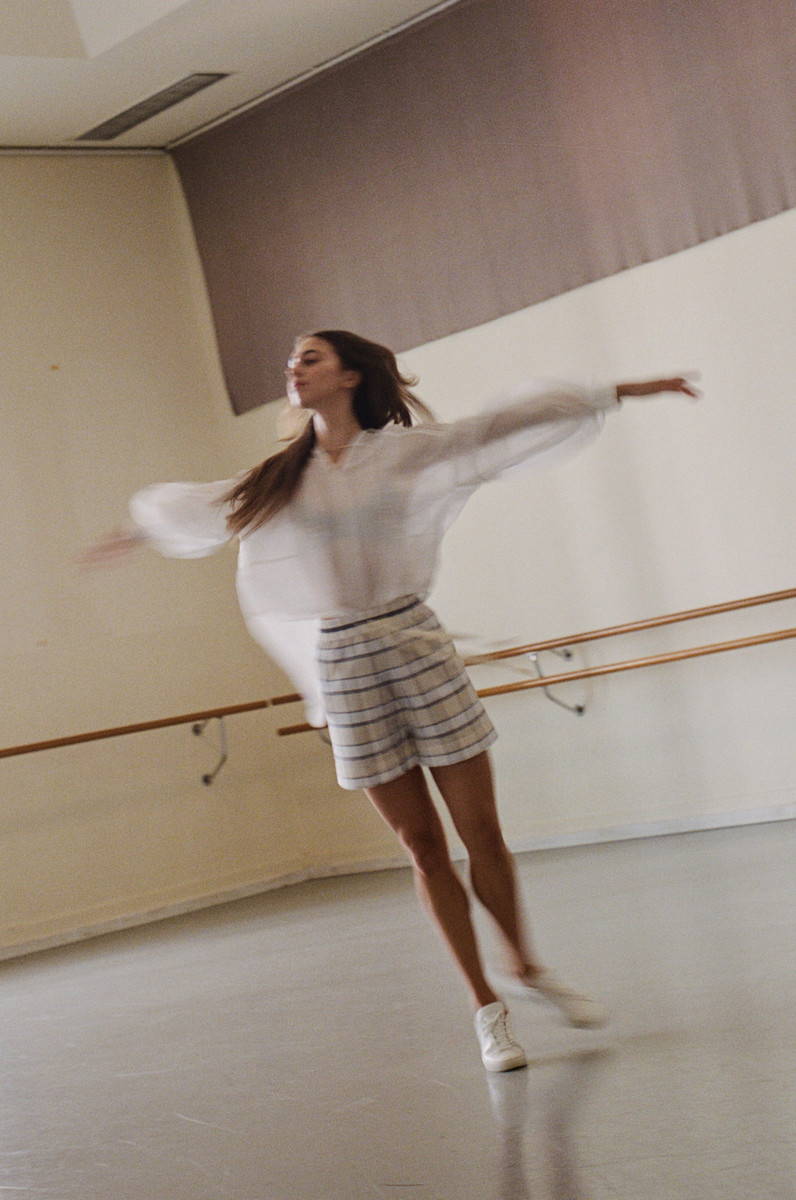 You come from something of a ballet-focused family – was it always your destiny?
Being immersed in the dance world since I was a child has definitely shaped who I am and how I got into dance. But I've never felt pressure to pursue it as a career. I suppose I've always just loved the way it makes me feel and the fact that it is a big part of my life personally as well as professionally has had such a positive influence on me getting where I am today. It's always felt like a safe space for me.
Ballet is a world of conformity (to date) and yet you have managed to break the mould – were there challenges along the way?
There are countless challenges in this industry as there are in every other one. As a very tall dancer I have had moments of uncertainty that I would have an easy career because I don't 'fit the mould' but I think that just pushed me to work harder so that I couldn't be turned down. It is a unique asset to be different and we each are in our own way. It's just about finding that and honing in on it. Ballet is an art form that has been around for a long time so there is a feeling of tradition that sometimes seems hard to break. However, in our constant changing society and a world that is more progressive than ever, it's important that the industry keeps up. There are so many incredible dancers of all races, shapes, sizes and backgrounds that deserve to have their stories shared and represented on stage. I hope that this continues to evolve in the future.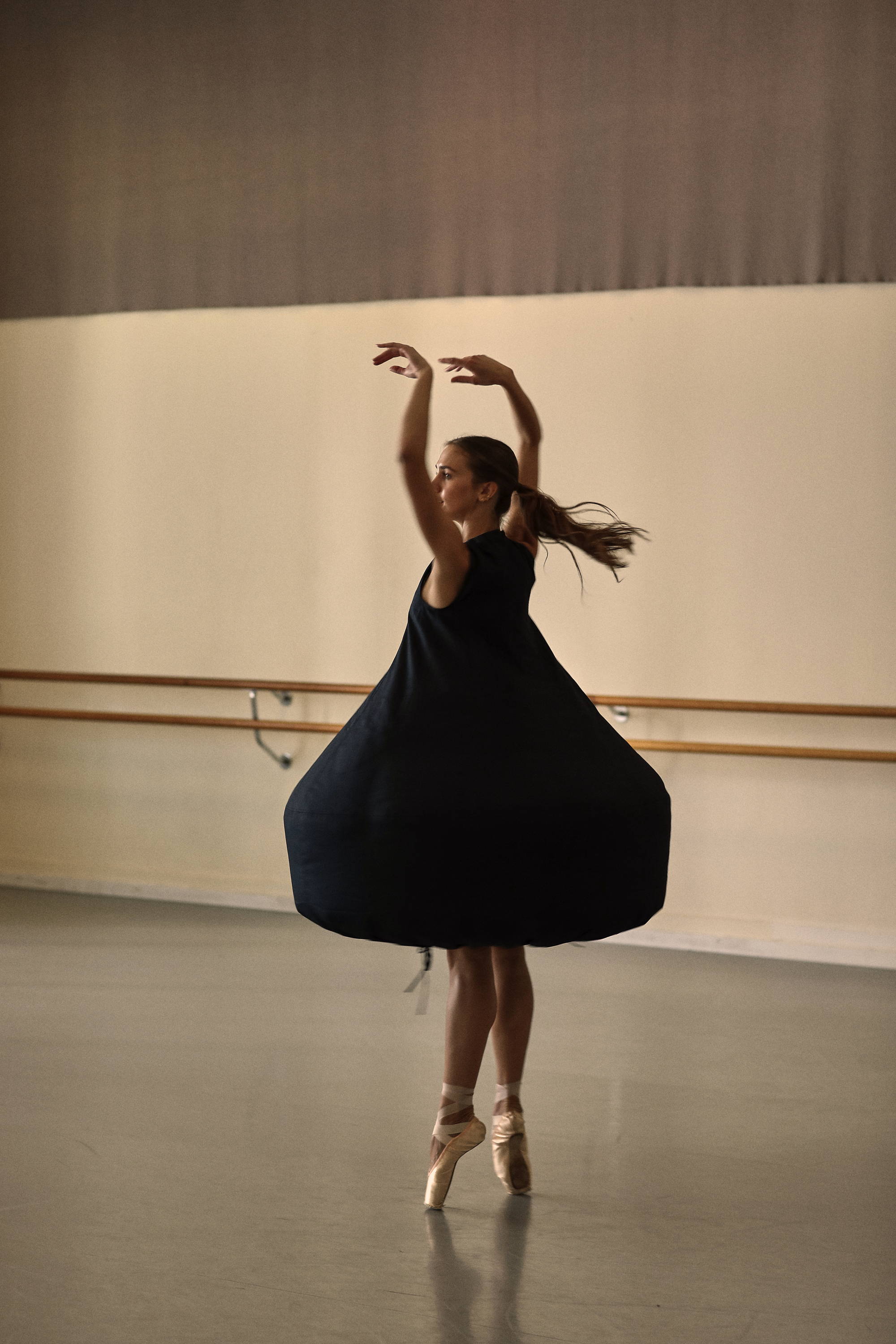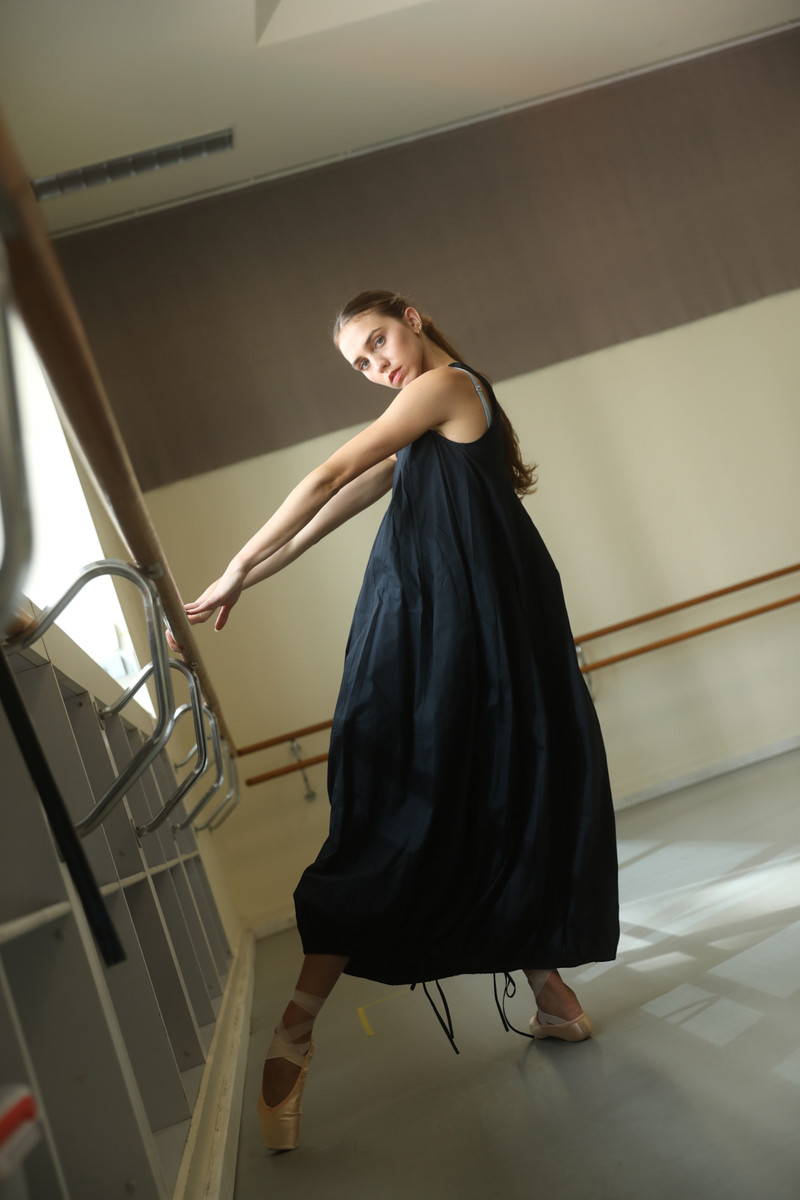 Your career is incredibly demanding on your body – how do you sustain and nurture yourself?
It is incredibly demanding both mentally and physically. But I think dancers all thrive off of the daily push to be better and to keep learning and growing! I try to drink lots of water and eat a very balanced and nutritious diet. Getting out in the fresh air, soaking up the sunshine, a long walk with my dogs, a rainy day on the couch with a movie, a delicious brunch at a Melbourne cafe are a few of the things that relax me. I just like to be as in tune with my body as I can and listen to what it needs in that moment. I could definitely get some more sleep! A 2022 goal ha!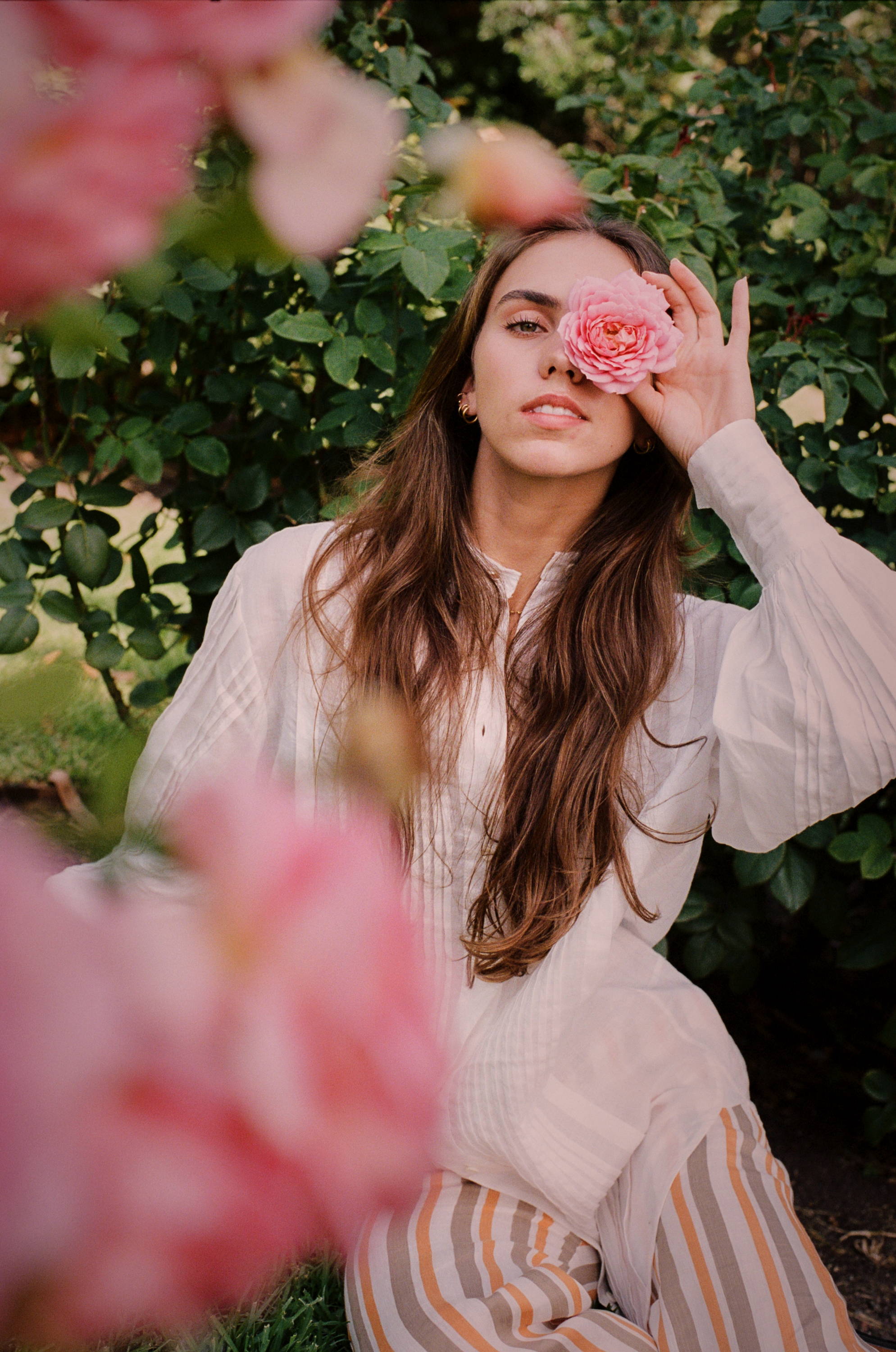 So much of your day must be spent training in clothes which suit that purpose – do you enjoy the freedom of choosing clothes just for pleasure and what are you drawn to?
I love dressing and becoming whatever version of me I feel like being that day. How you feel in your clothes really affects how you go about your day. I've noticed as I get older and especially after the long lockdowns we've endured that I gravitate towards comfort in my clothes and style so much more. I love an effortless yet timeless style and if I feel comfy and able to move then I feel ready for the day! I also find after a long day rehearsing and dancing that I get excited to put my casual clothes back on if they are chic and comfy! It's a killer combo and you are ready for anything, a spontaneous dinner out or couch time procrastinating and winding down!
Movement is so key to your life - do you have 'go to' preferences for fabric, form and colour?
Texture and quality are important to me. If it doesn't feel or fit nicely then I won't gravitate towards it. I've been loving trousers or a looser fit jean lately. And I always love the longer style summer dresses from Lee Mathews. They are so elegant and effortless. I often wear block colour over patterns but really it depends on my mood. I like going with the flow and seeing how I want to feel that day when I get dressed. Pinterest is great for inspiration.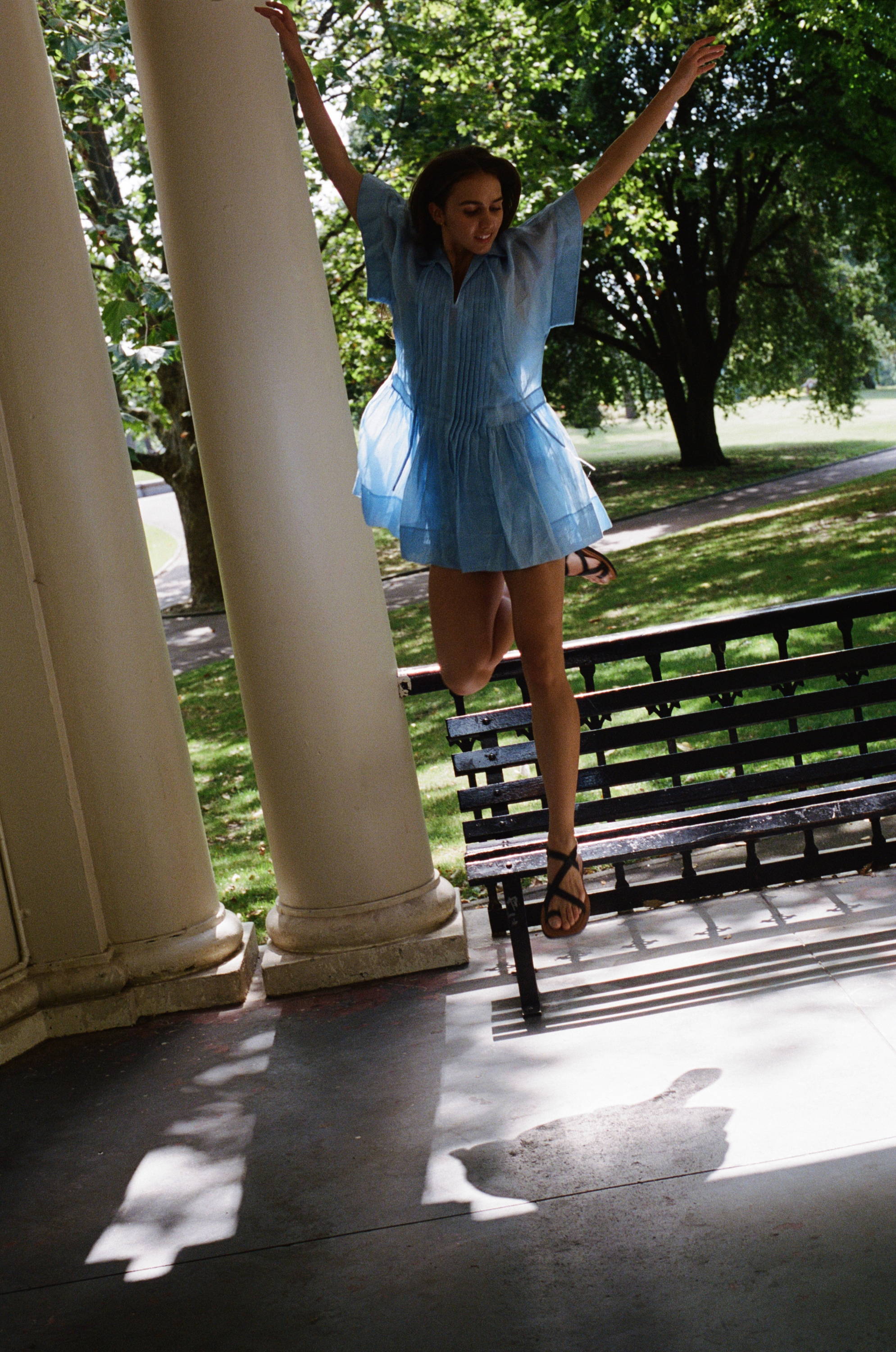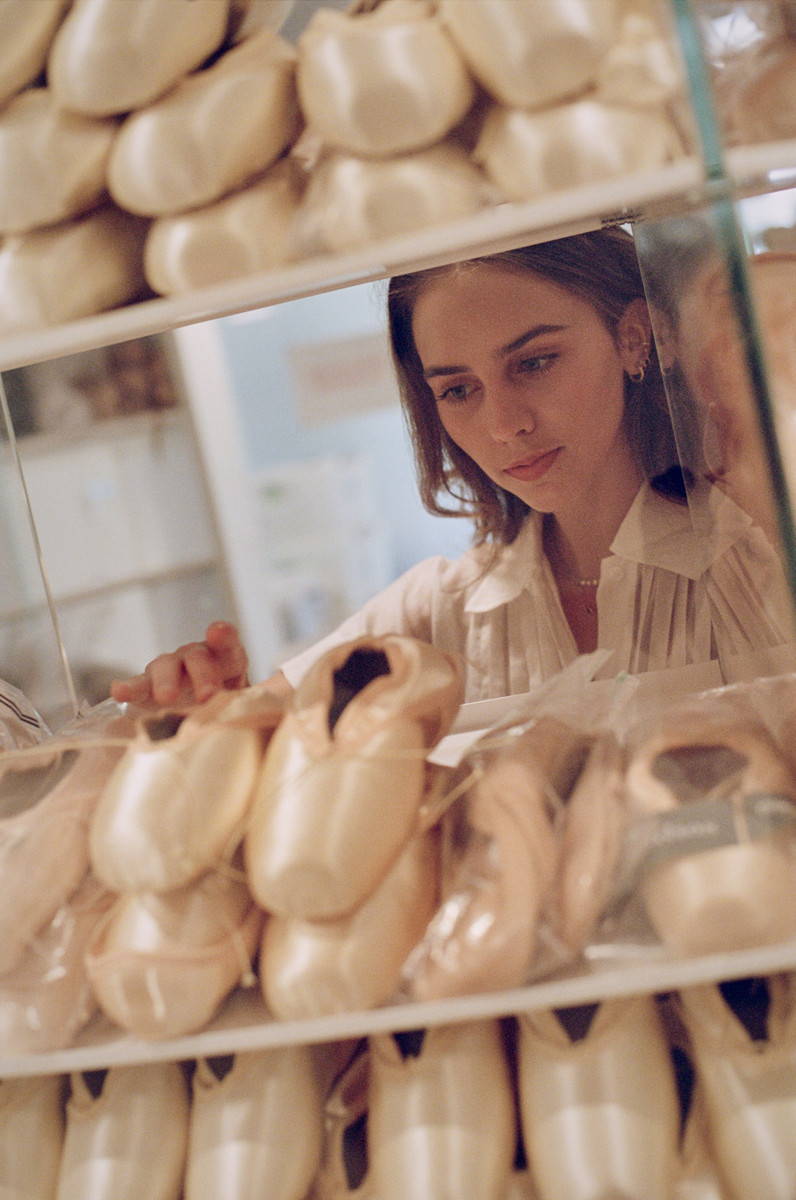 Pointe shoes - their perfect fit and quality – are essential – how many pairs do you go through a week?
It really depends on my workload at the time but I'd say on average I'd have 1-2 new pairs rotating each week. A lot of sewing which I actually find very therapeutic!
The recent fashion feature with editor Jillian Davidson in the Jan / Feb issue of Australian Harpers Bazaar is a tour de force. Do you enjoy that engagement with fashion, how you can interpret the clothes and how you can adopt a different persona?
Thank you so much! That was such a wonderful shoot. I love engaging with fashion in that way. I find it so incredible watching all of these people that have mastered their art come together to create magic like that. It really does show that when people come together and bring their own strengths, something even more incredible can be created. I think that same teamwork adds to how you wear the clothes in a shoot or real life too. The hair, the make-up, the direction. It all sets you up to feel in the mood and able to wear the clothes rather than them wearing you. It's the same with ballet when we rehearse and then put on a costume. You have learned how to be that character and done all of this work beforehand so that when you put on the costume you just become that character. It feels so wonderful and easy to move with the fabric and allow yourself to take on a different persona. I love that about dance and fashion. You can be anyone you want and even enhance your own self.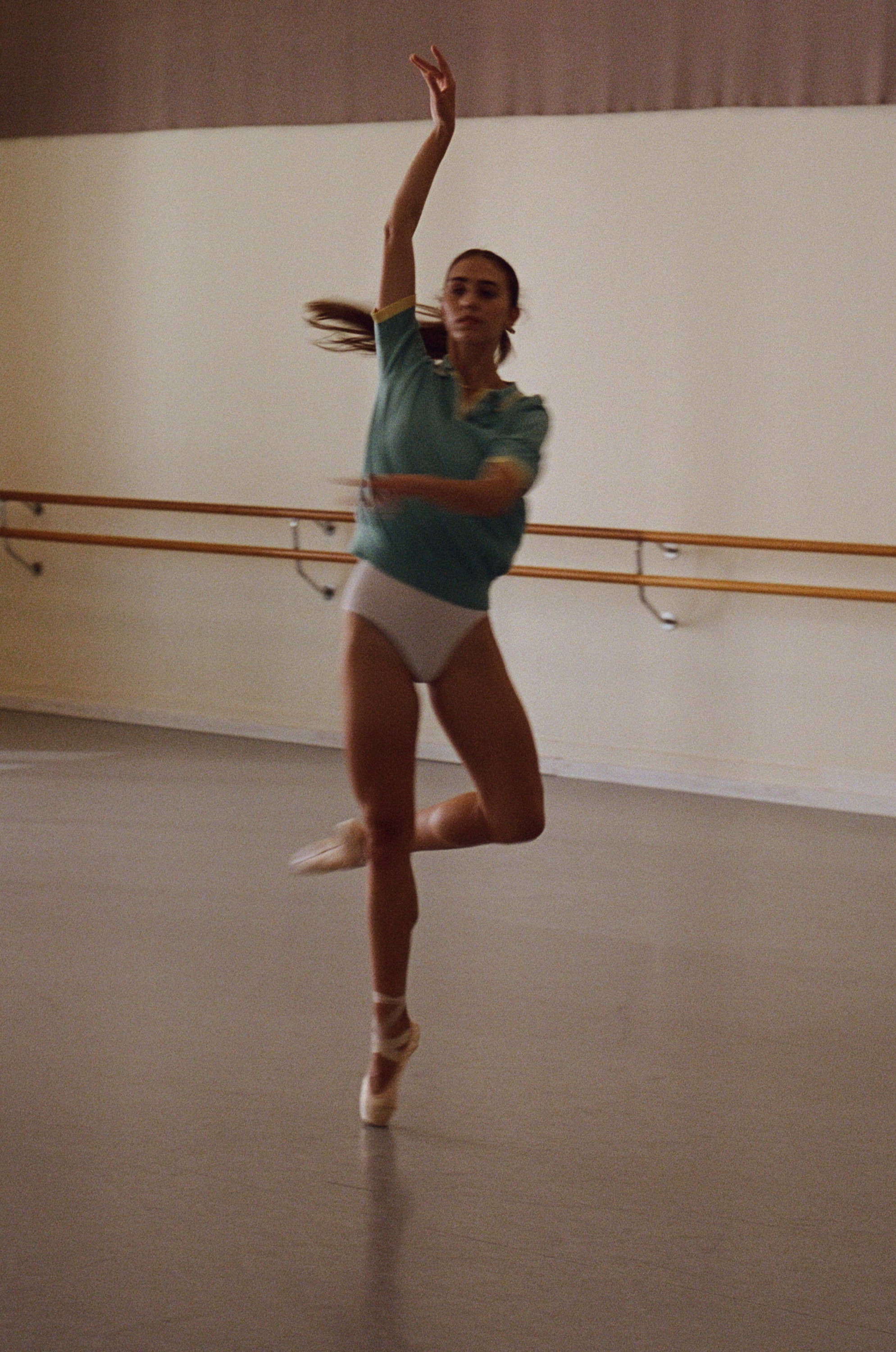 Elaborate make-up and hair is a major part of any performance. When on your own time what is your beauty routine?
I love routine in my life so I'm pretty strict with my skin care. I use Rationale cleansers, moisturisers and serums and The Ordinary retinol and hyaluronic acid products mostly. It feels heavenly! I don't wear a lot of make up in my everyday life because I sweat a lot and spend a lot of time in full stage make up. However, I do love to pop on some blush and mascara before I leave for the day. I think it makes me feel fresher and more awake. And the eyes are the window to the soul so why not make them nice and big! And I am never too far from some lip balm!!
What would an ideal 2022 look like for you??
I would love some peace in the world! Times are tough and coming out of the crazy two years we have had I think people are tired and wanting something to be hopeful about. I hope this year we can continue to feel the normalcy that has slowly come back to Australia and that people find joy and hope in the shows they see, the relationships the strengthen, the places they travel and the gratitude that I think we all have gained for such small things around us. We really are so lucky and when I put on my beautiful Lee Mathews pieces it's not lost on me just how special they are and how lucky I am to feel empowered, comfortable and stylish.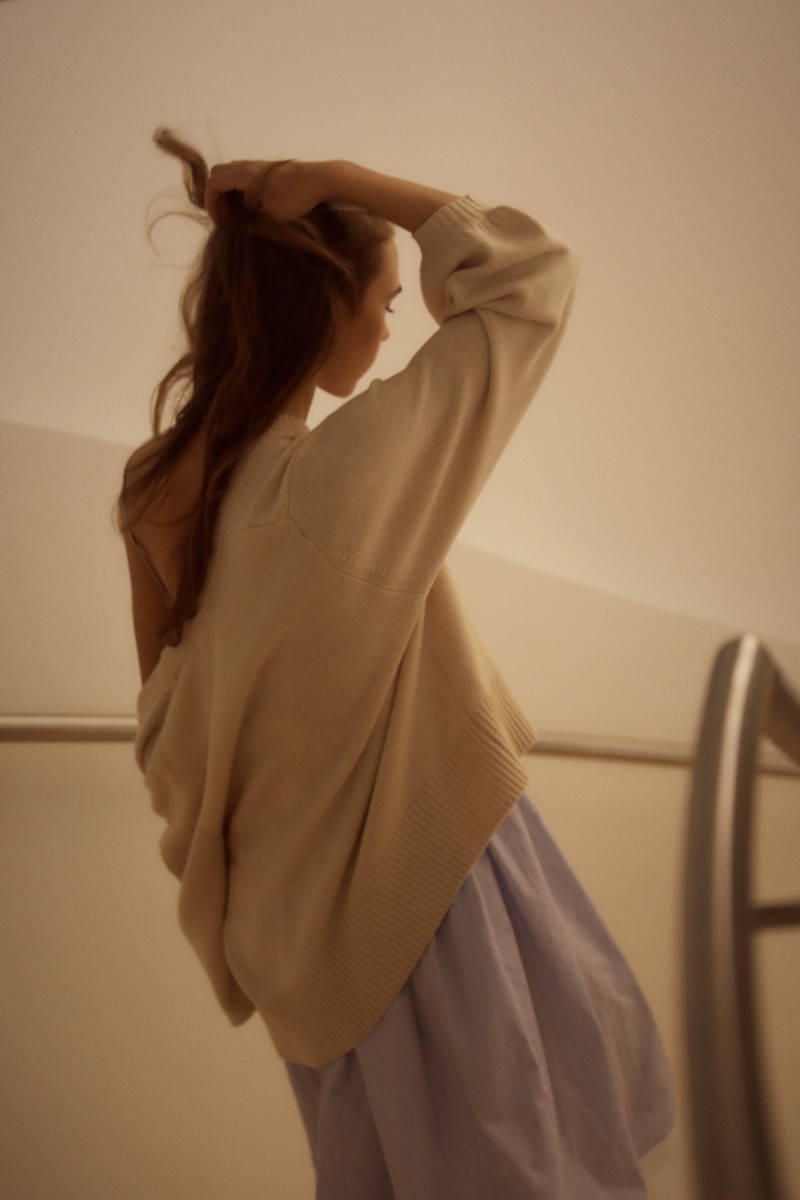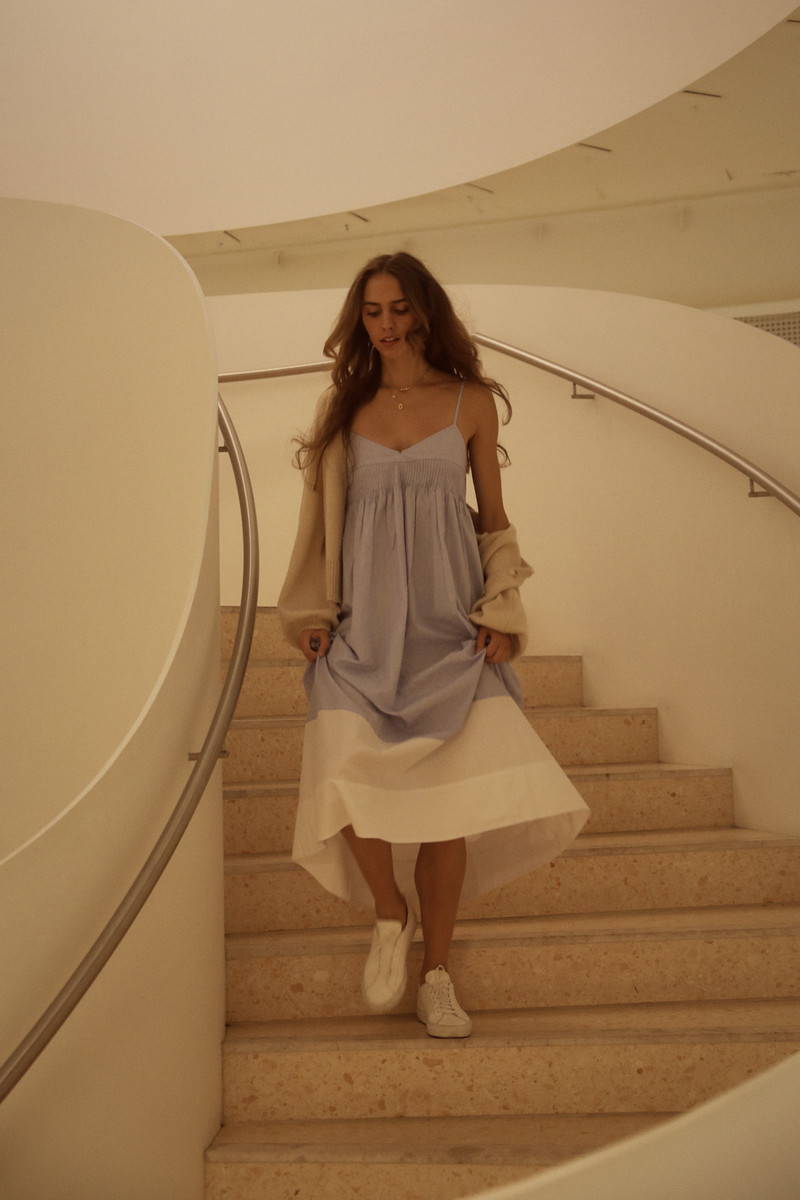 ---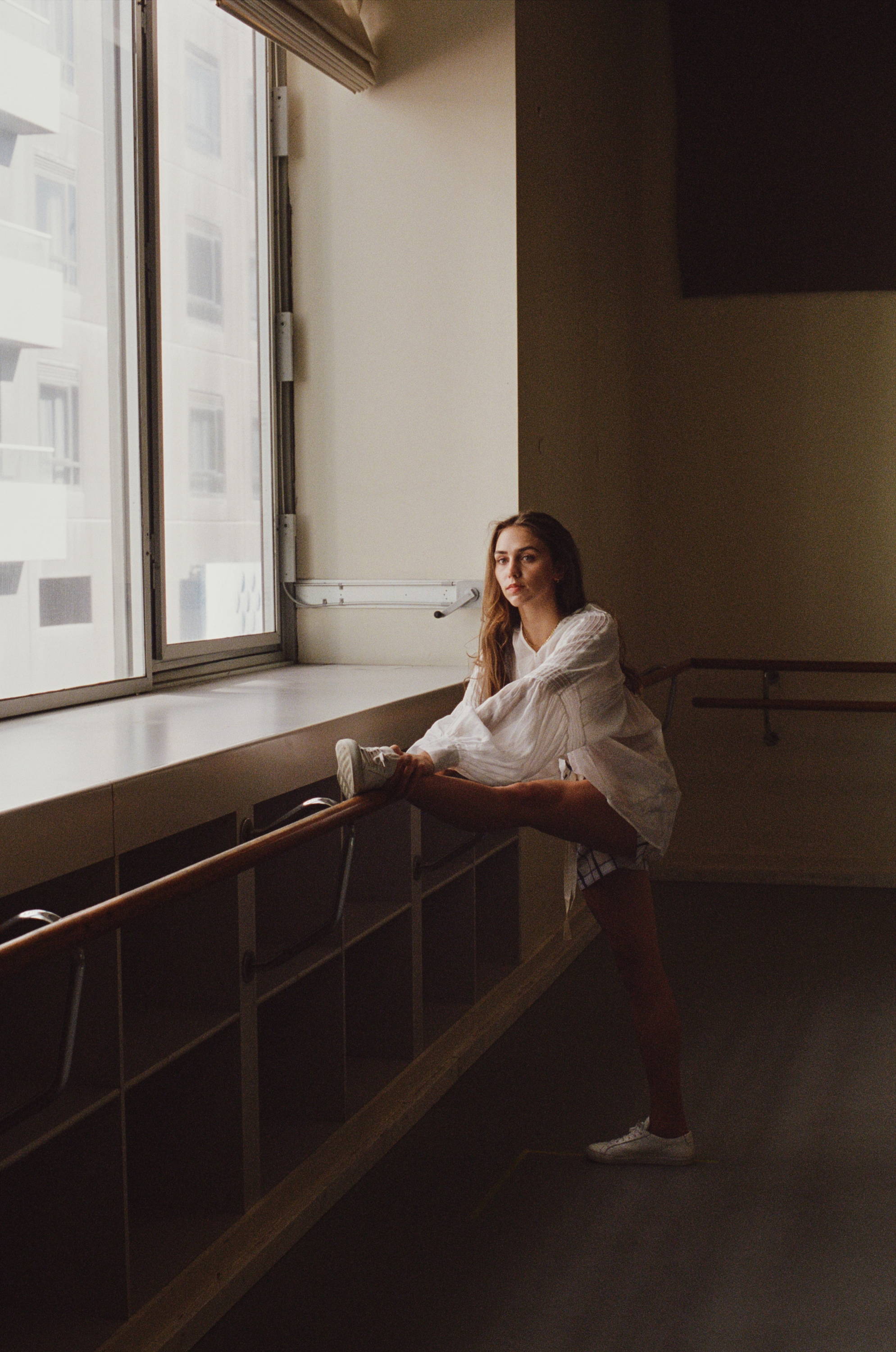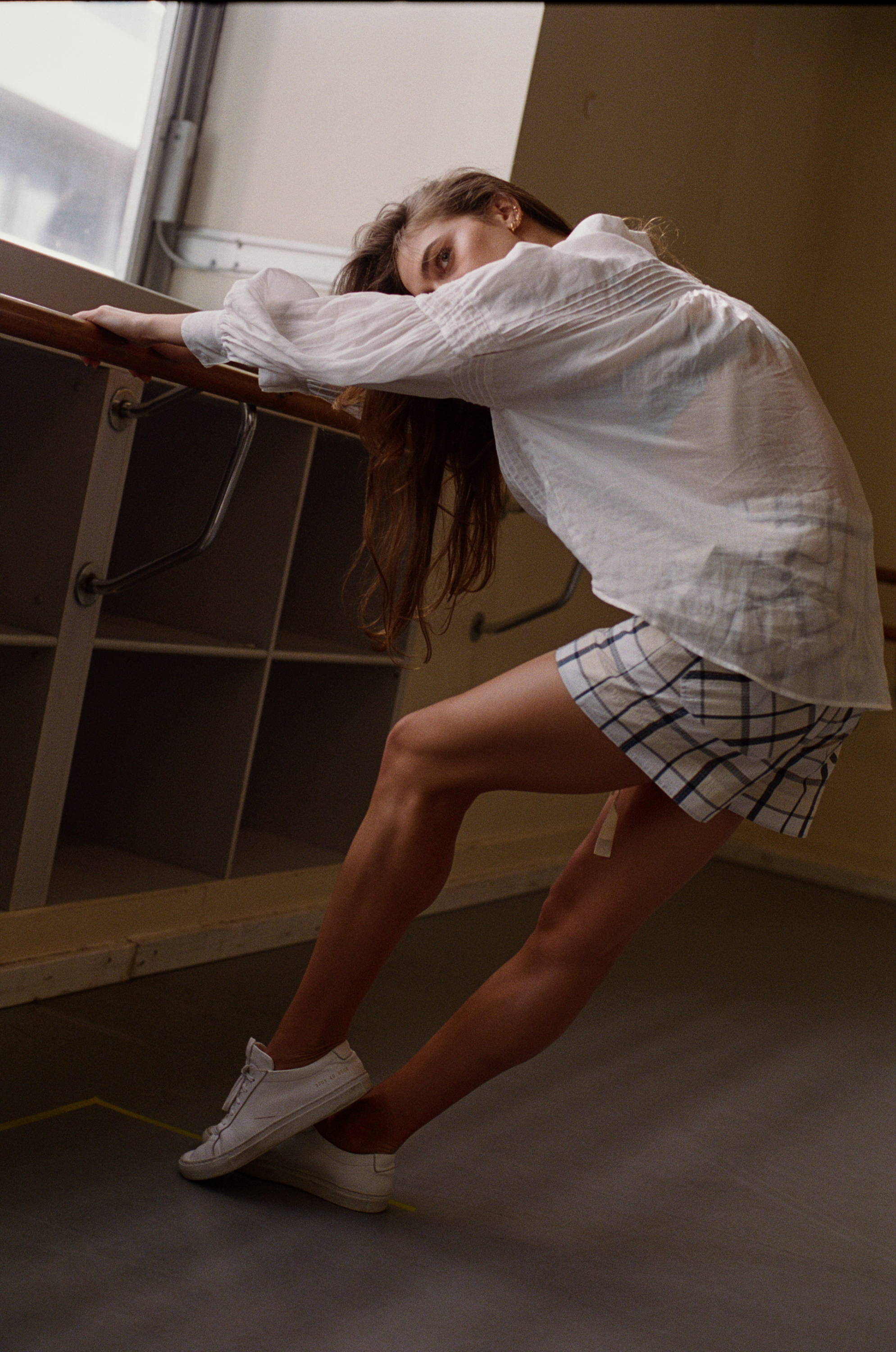 ---