LM Woman #55 / SASKIA HAVEKES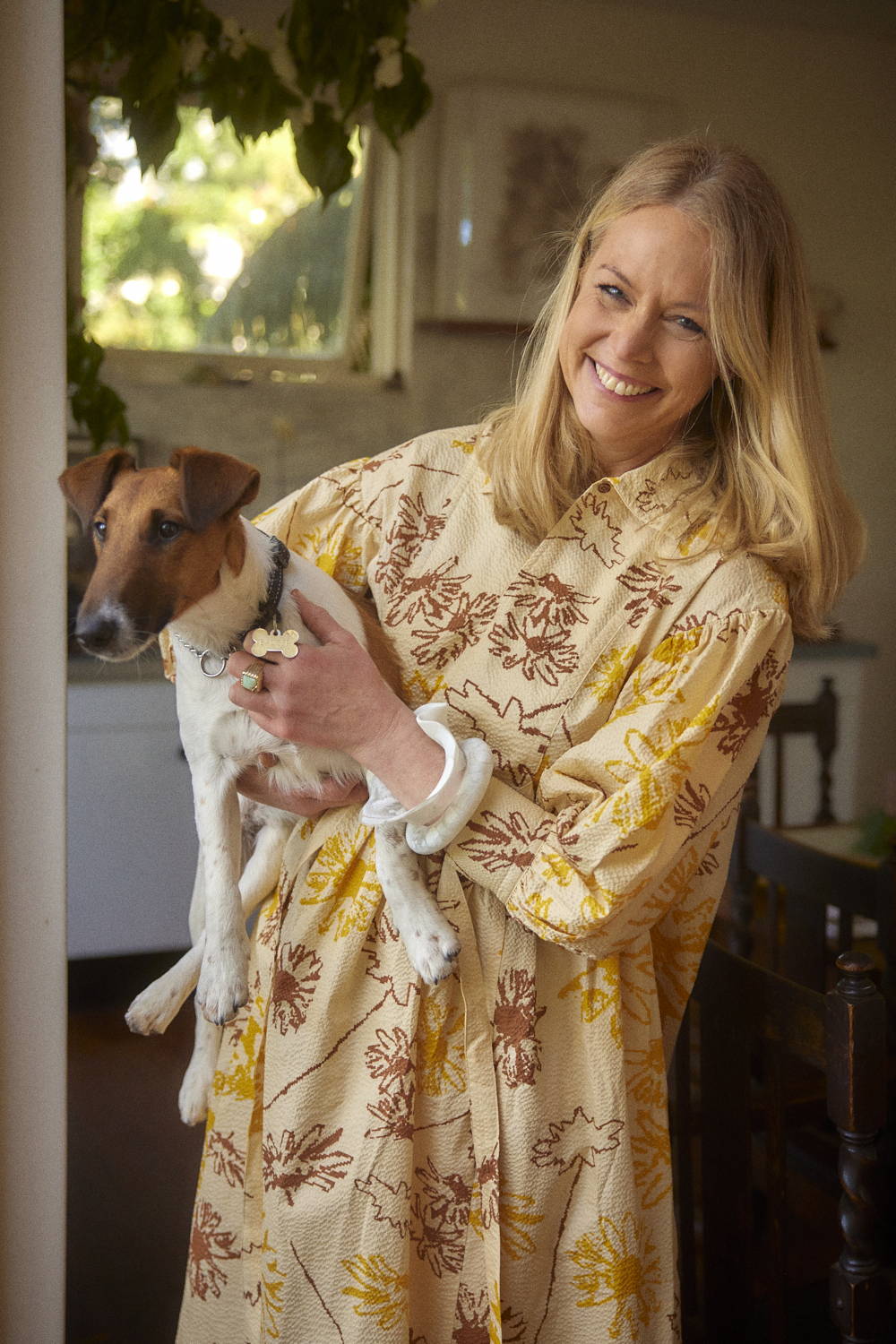 LM WOMAN #55 / SASKIA HAVEKES
LM WOMAN #55 / SASKIA HAVEKES
---
The most appealing thing about florist and parfumier Saskia Havekes is her immense ease with her surroundings and how she marshals chaos into beauty. She describes her home as a 'bohemian bungalow with a touch of eccentricity' and at Christmas time it comes to life with flowers and greenery that manage to look casual yet intentional. She is the soul of generosity and here she shares her tips for getting the best out of flowers this season while painting a picture of her barefoot Christmas Day, lyrical in her Lee Mathews crepe dress and surrounded by trays of oysters and (hopefully) bottles of Perrier-Jouet Blanc de Blancs.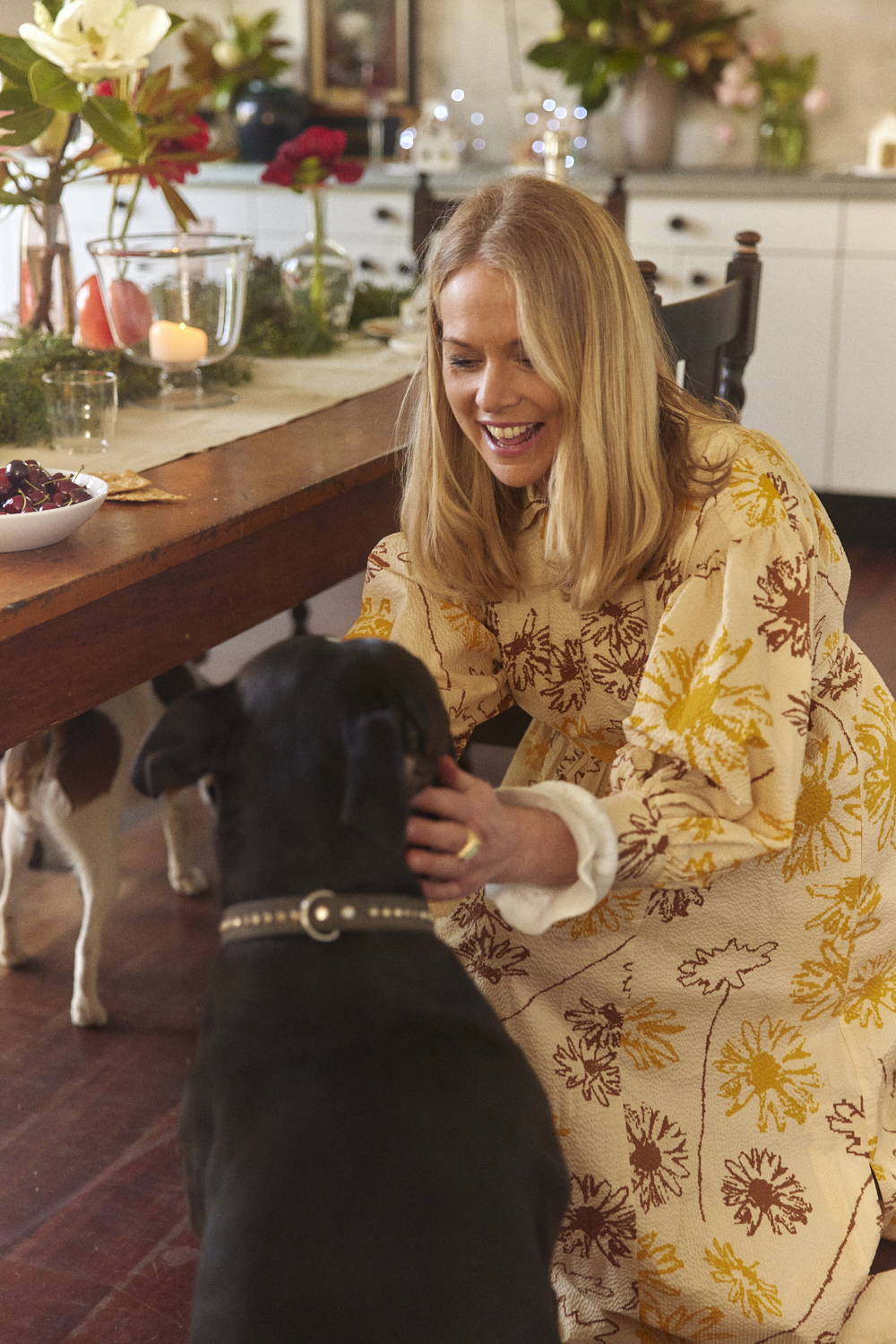 The joy of flowers seems to be part of everything you do – at work, at home, to celebrate and create a sense of occasion. What advice do you have for the rest of us to tap into that spirit?
All flowers are beautiful if they are kept simple. Scale, location and choice of vase are the most important elements to consider. Take photos of the areas at home and share them with a florist of your choice for advice, we are all here to help. Even greenery cut from the garden can create a mood that contributes to the seasonal spirit. Beeswax candles are a lovely addition as they have their own natural fragrance that enhances and purify the air and the light is a beautiful play on any bloom and foliage.
---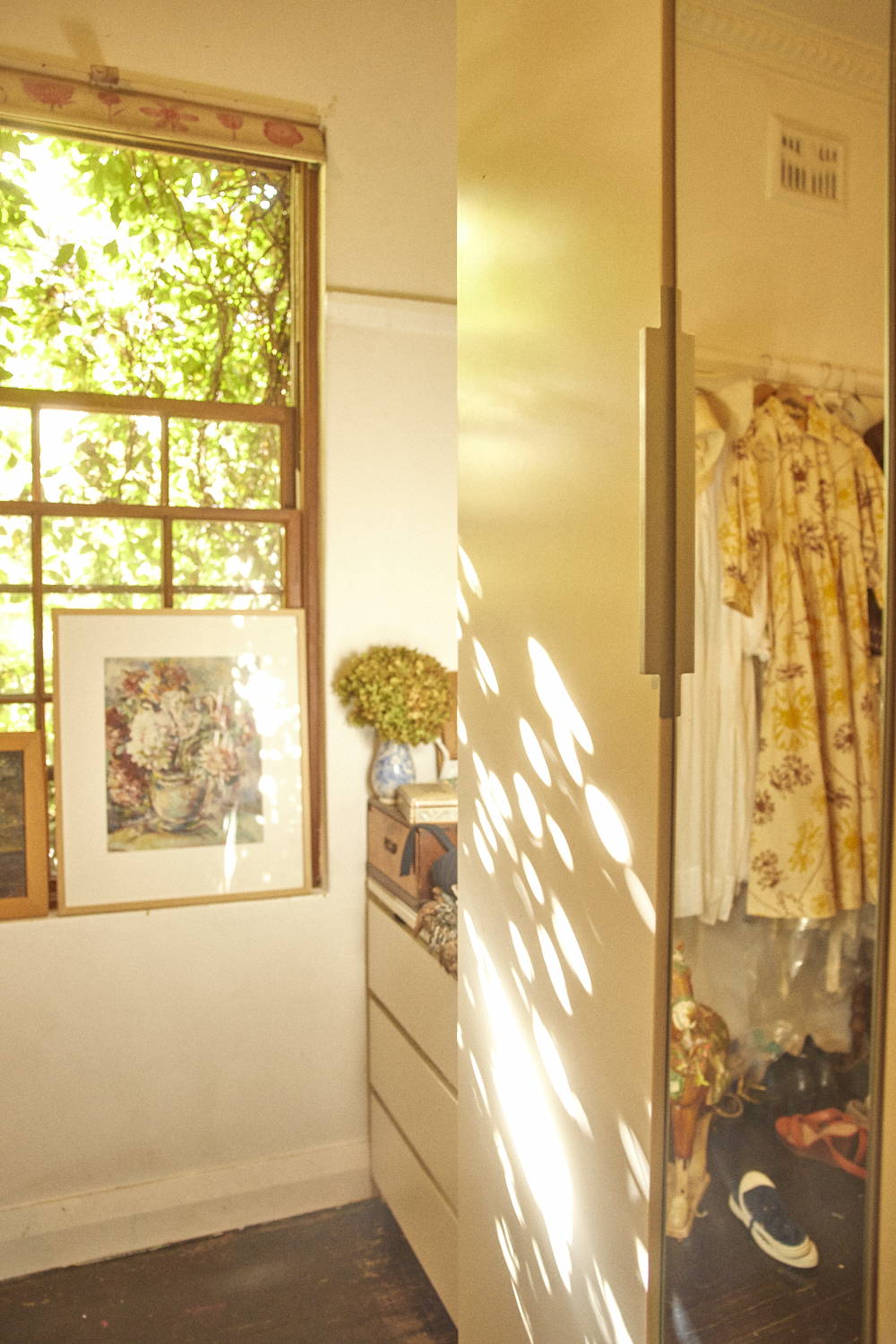 There is such ease and lack of contrivance in the way you decorate your space with flowers. What tips in terms of varieties and vases can you share?
Vases that have a shape to hold flowers in an easy position are worth their weight in gold. This can be trial and error but knowing what works best, in what spot is a God send. Vases can be a hint to your personal style and also bring you wonderful memories of when you found them or who gifted them to you for what occasion. They can help flowers perform to their optimum.
Flowers en-mass create an immediate sense of luxury although the right individual bloom or leaf can hit the mark if it is at the right stage of 'open' for the occasion. If in doubt choose what is best in season, ask what will last the distance and be most beautiful on the day.
All white flowers are classic and safe option when in doubt. Colour is experimental and can often surprise the best of us depending on the location and mood, time of year and availability.
Always keep the water clean as dirty water is an absolute no no, so change the water at least every second or third day and recut the stems by a few centimeters to prolong their life. A good tip is a very mild bleach (Milton half tablet) helps keep water fresh.
---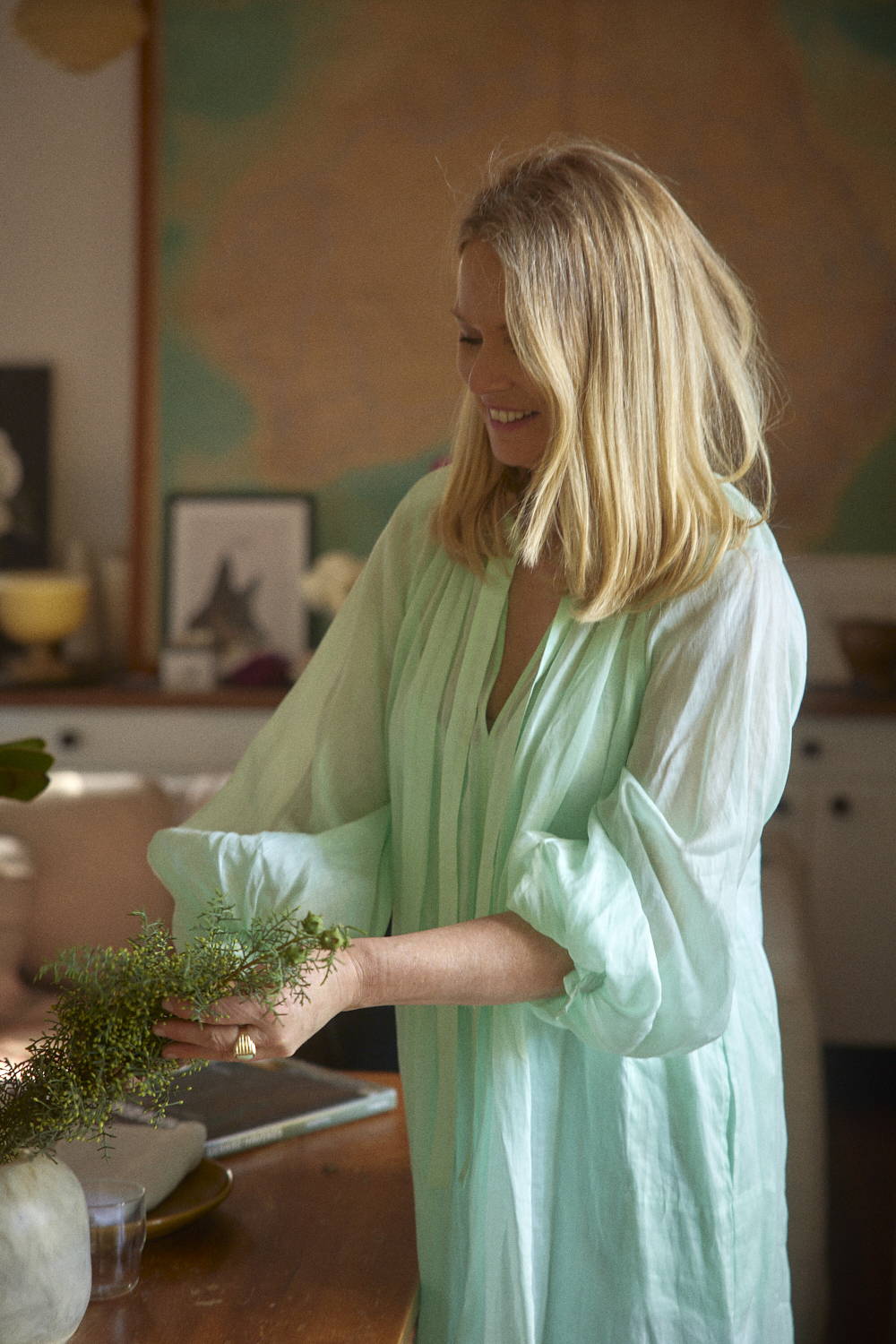 Food and flowers seem to go hand-in-hand. What do you recommend for the Christmas table?
Depending on the vibe of either: Traditional or Summer or Casual - the flowers should speak the message and predict the mood at first glance. Be on point with this and if in doubt keep it absolutely simple….leaves and a few white blooms and berries
Best not to overcrowd the table with flowers if there is shared food as this can become very frustrating. Also be mindful of the height of arrangements so that they don't create any barrier for a lively or relaxed conversation. Little gestures on the table with added features around the room work beautifully to set the mood of thoughtful luxury.
---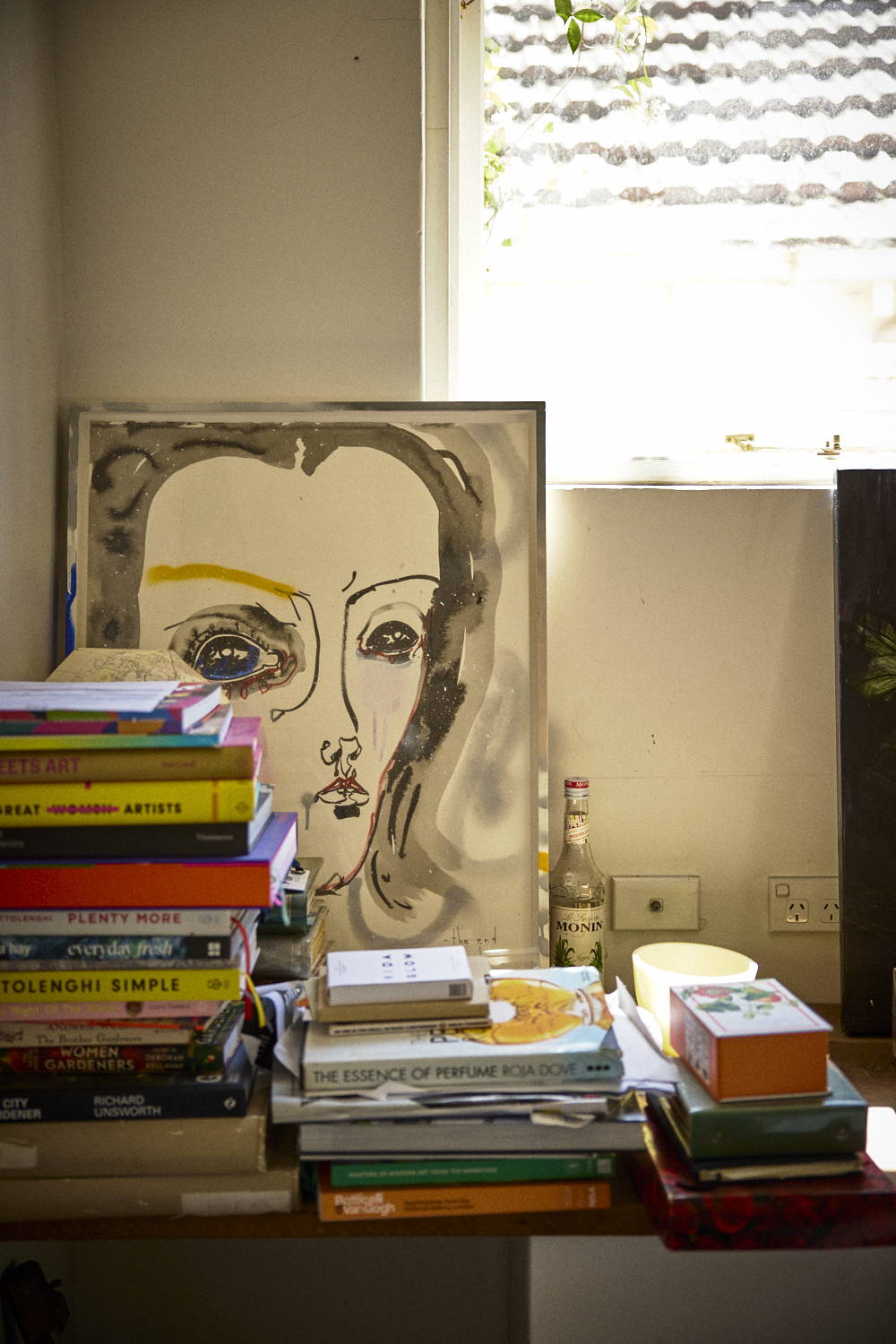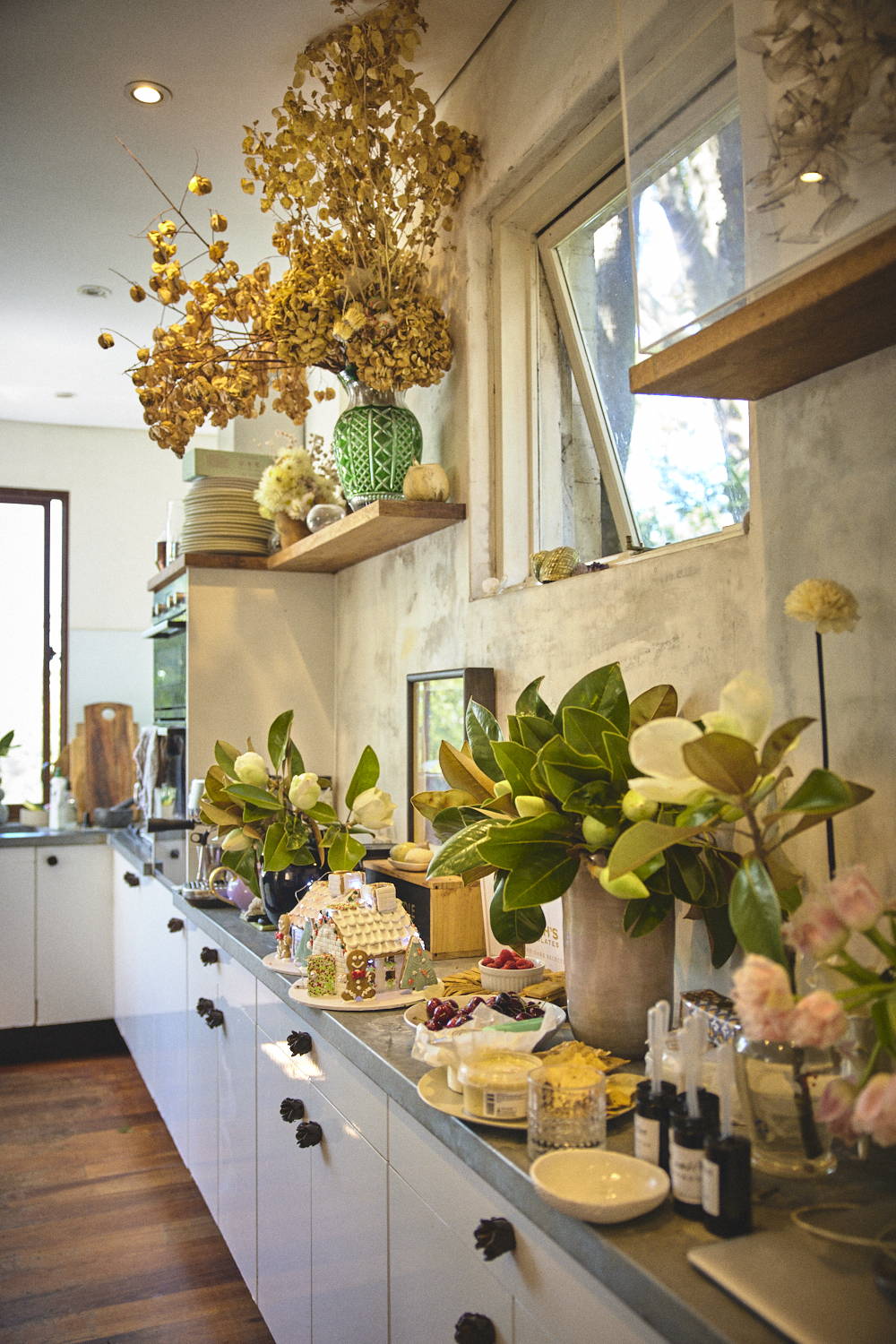 I love your art, stack of books, artfully disheveled linen. How would you describe your home interior?
My home is a bohemian bungalow with a touch of eccentricity. We don't feel precious about any surface and love books to be left open for inspiration. On arrival the house feels open to anyone and offers an opportunity for discovery of the unexpected. Plants envelop the outdoors in a tropical, out-of-town feel, and are features in their own right. All artworks are gifts and historical pieces from the family. 
---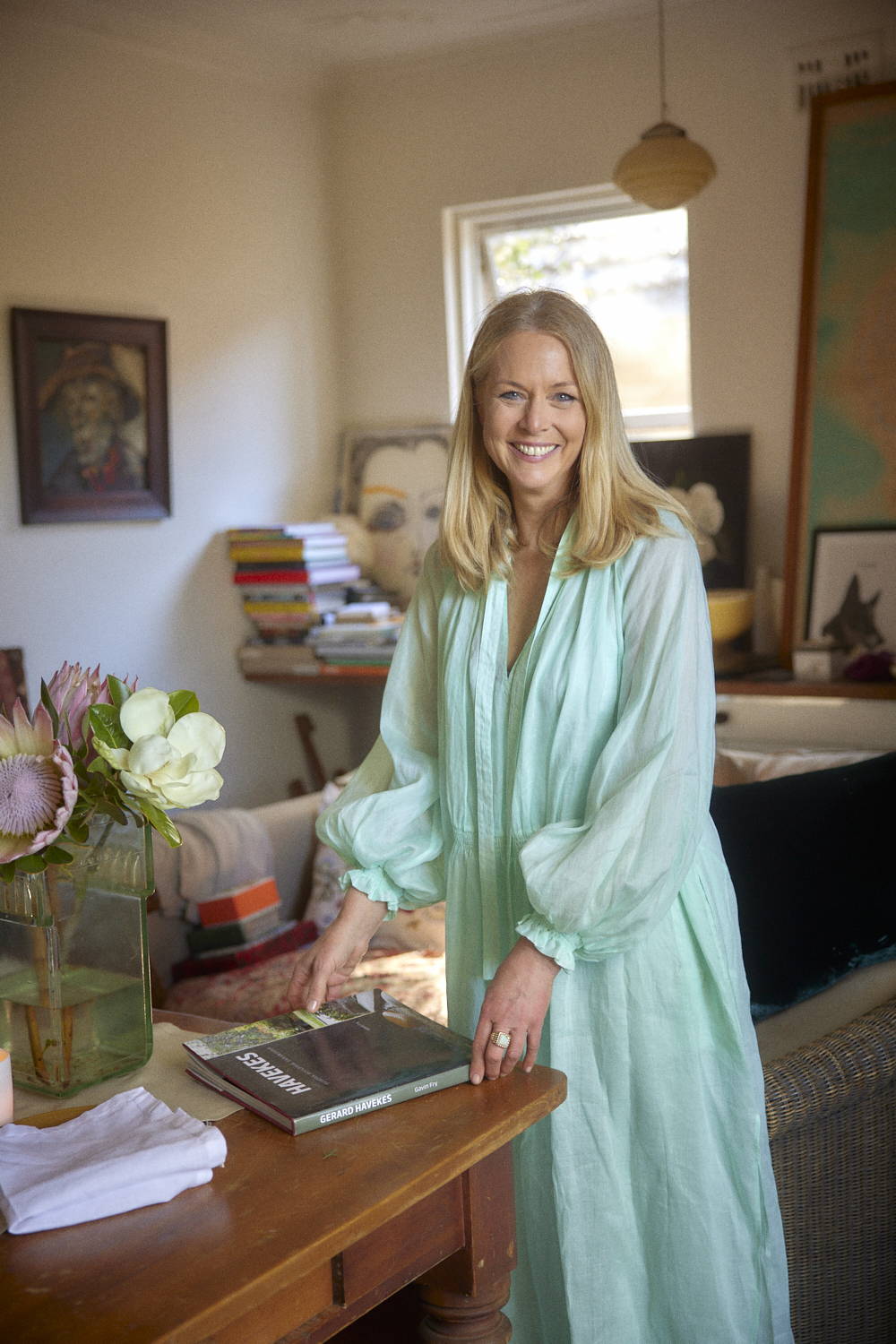 You have also designed signature candles and fragrances. What role does scent play in creating atmosphere?
Scent is one of the most important elements; think about its impact when it is sublime - those   memories are embedded for a lifetime. Gardenias on a table with flickering candles during a summer gathering are etched in the olfactory memory , Lily of the Valley brings winter to light and one precious bunch can be a gift on arrival that the host will remember by forever. Crisp fresh freesias in the bathroom can remind us of childhood fields, Boronia of bushwalking.
All these fragrances can transport us.
Fragrant flowers are most successful, often more than a pungent candle. Don't overwhelm the room with too much fragrance as this can be headache inducing and overwhelm a sensitive guest!
What are your three considerations when dressing for an occasion?
Stick with elegance
Simple but striking jewellery
The right shoe
Wear as much Lee as possible on every day and occasion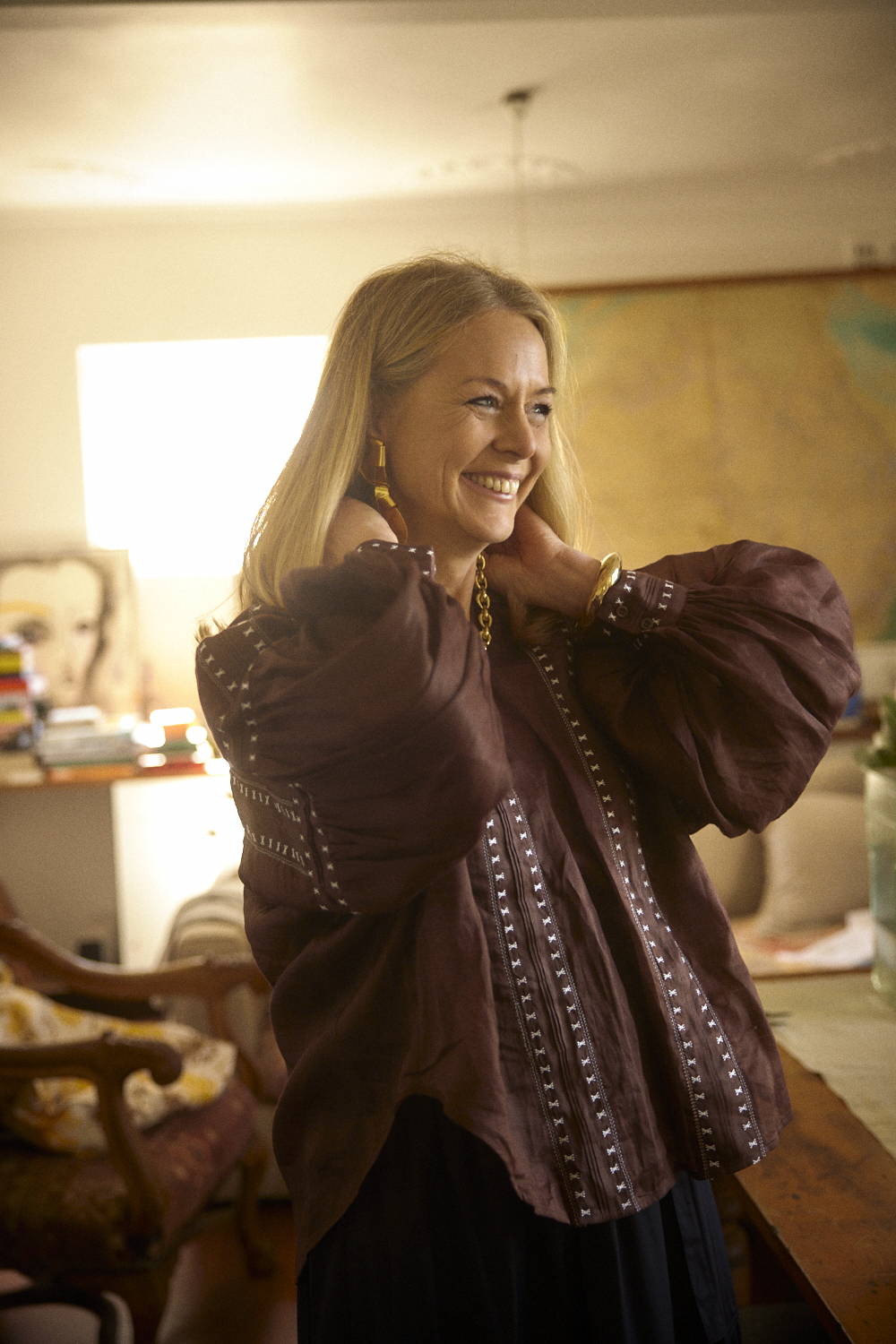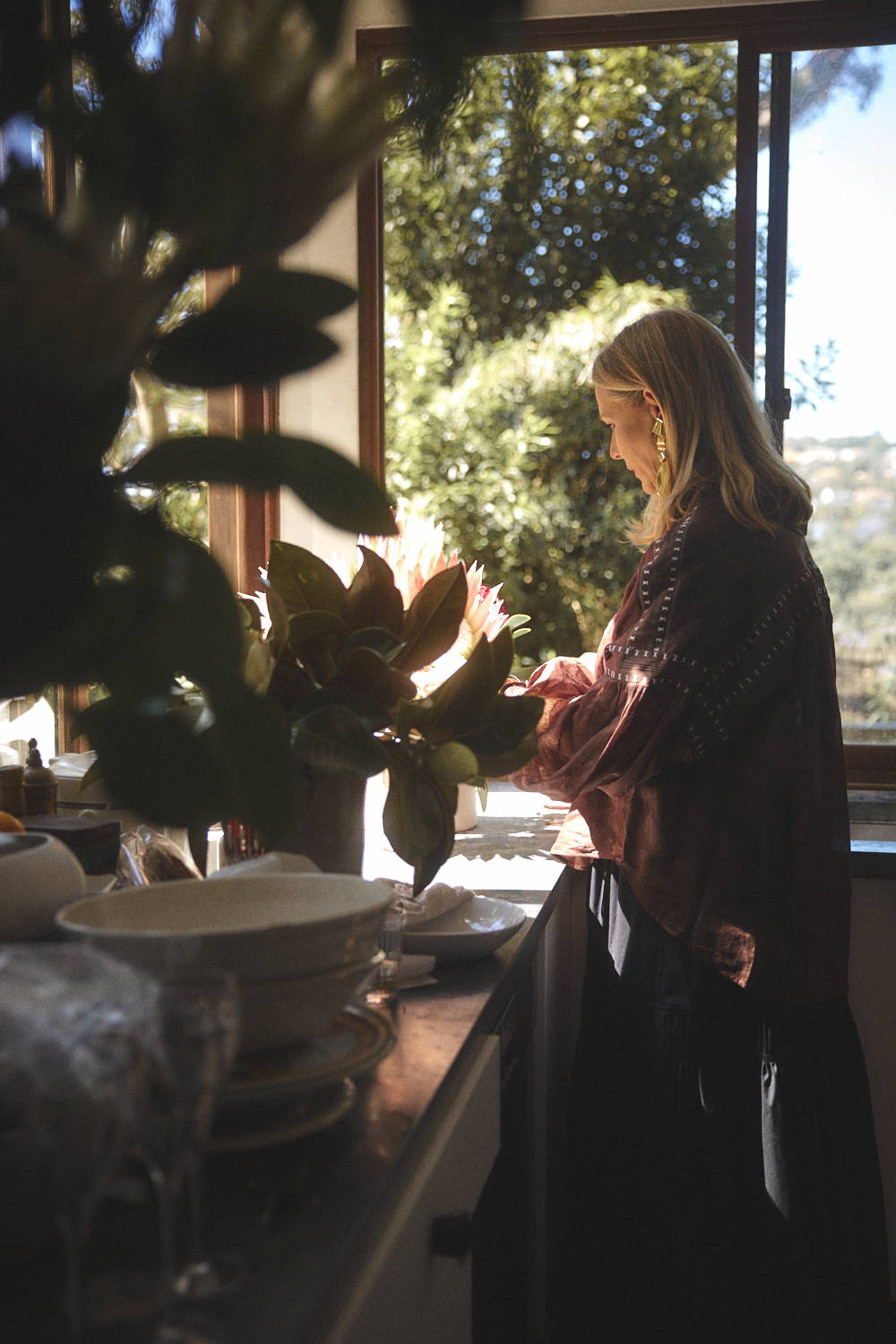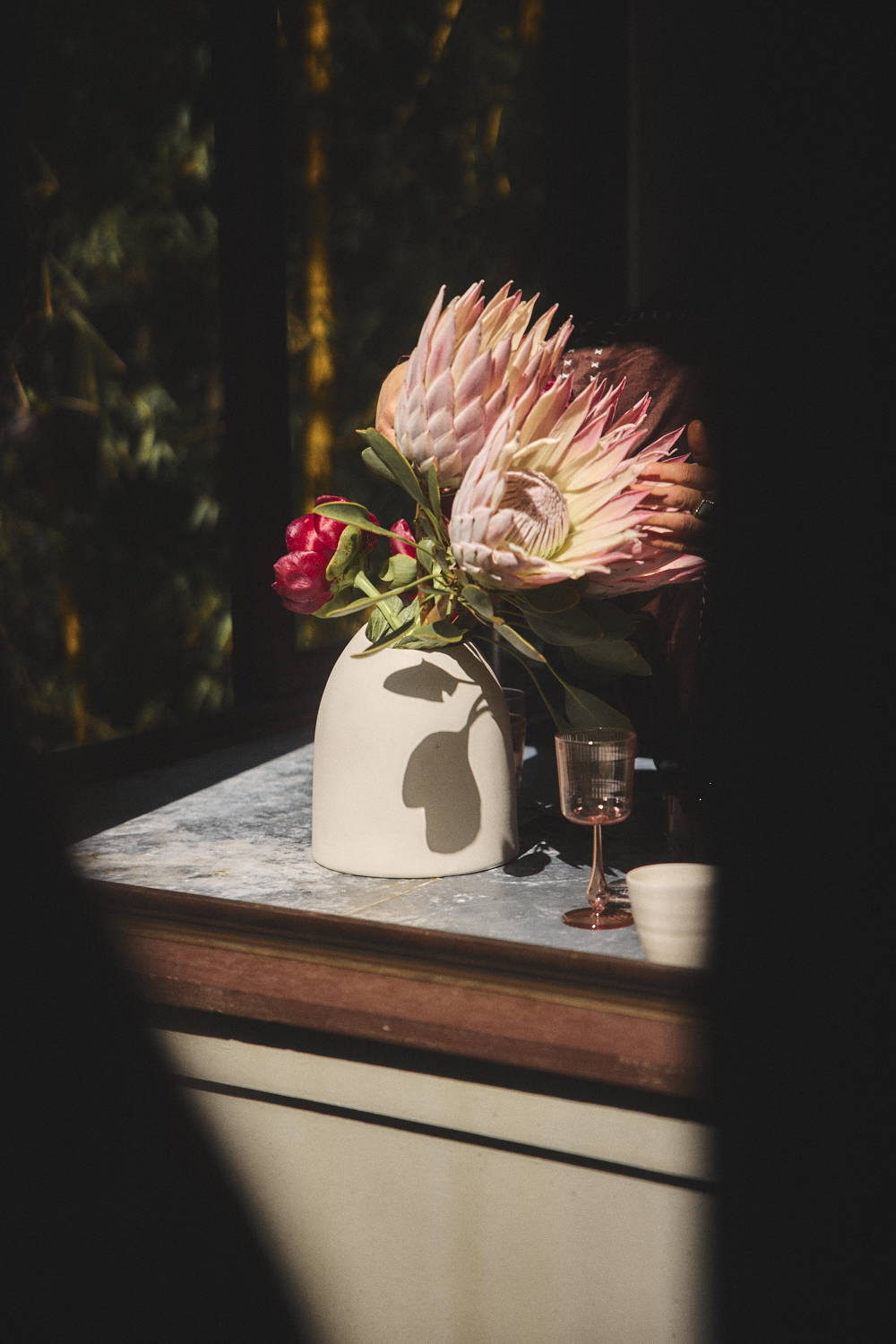 ---
You seem to be able to wear both natural tones and punchy prints – does that depend on your mood or what you have to do in a day?
I like a print on an occasion as graphic prints are a lift and set work apart from my life outside of the shop, as I wouldn't wear a print amongst the flowers. I prefer to disappear into the blooms in neutral tones. I love the juxtaposition of the flowers against the neutral utilitarian LMWR. Best ever!!!!!
---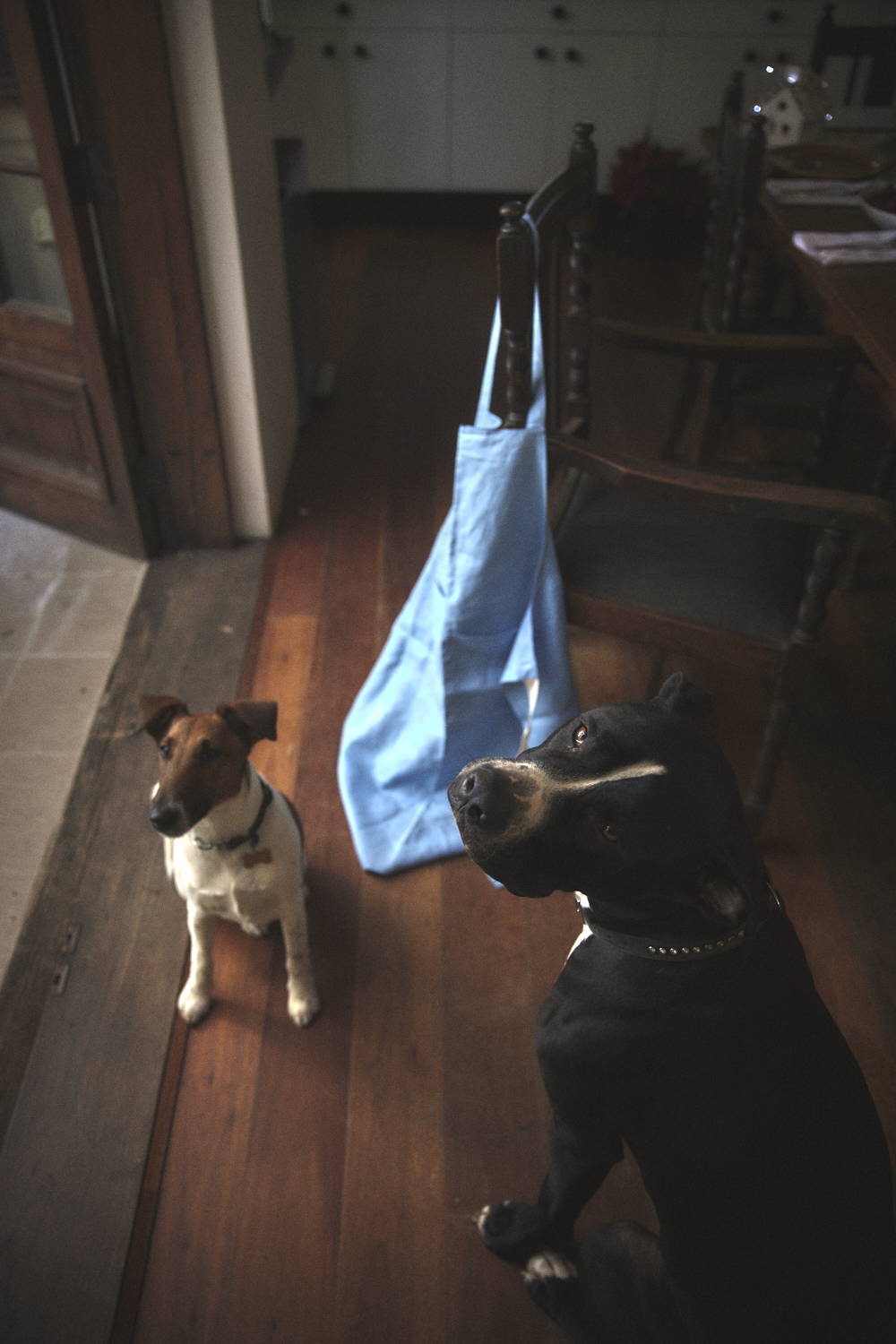 Dogs bring a beating heart into the home – what are your two called and what are their main personality traits – good and bad?
Prince is the big American Staffy/Bull Arab rescue who my daughter Ginger found in Terrigal. He is the gentle, shy giant with a nervous but very kind disposition. Always a body/tail wag for hours on arriving home and departing for early market runs. He looks like a movie star in every photo and knows how to smile and bring you a gift when you feel like the world is against you.
Badger is the Fox Terrier my daughter, Sunday flew up from Tasmania (my sister Ineke bred him). Usually, he would be a vineyard work dog but he hit the big smoke and can't believe his luck. He is cheeky and affectionate and very much the youngest of the family. He stops at nothing and chews most things but I love his enthusiasm and naivety.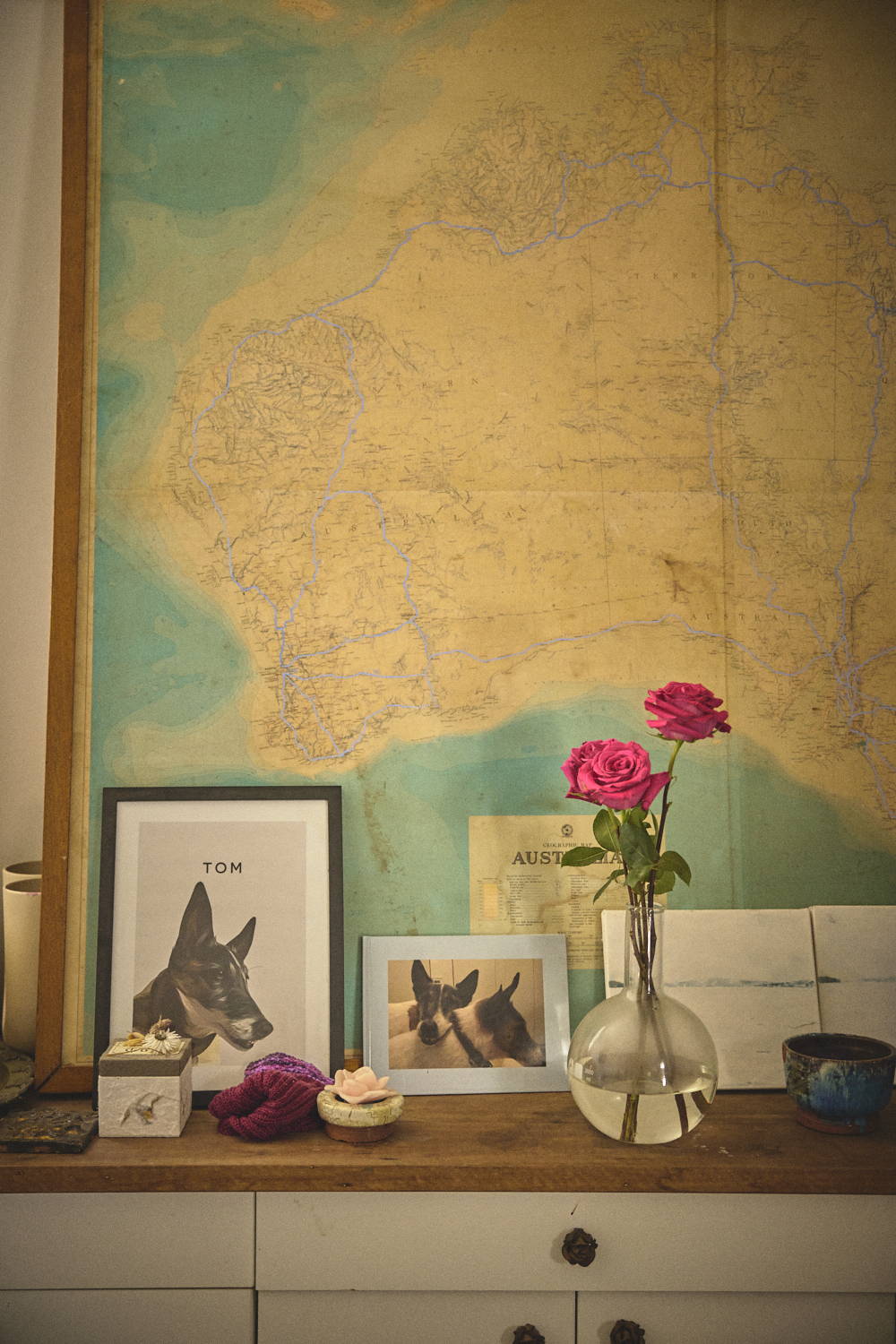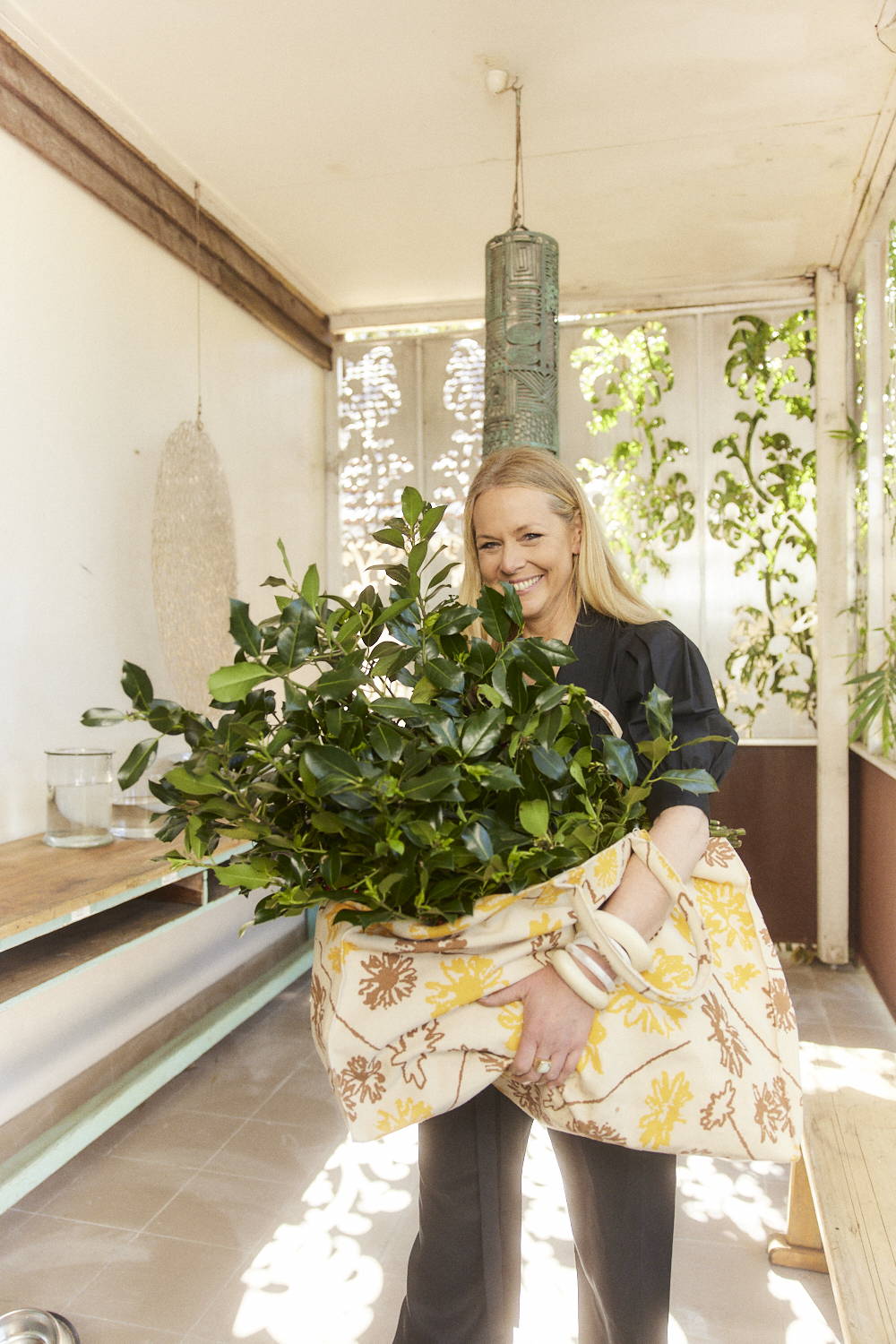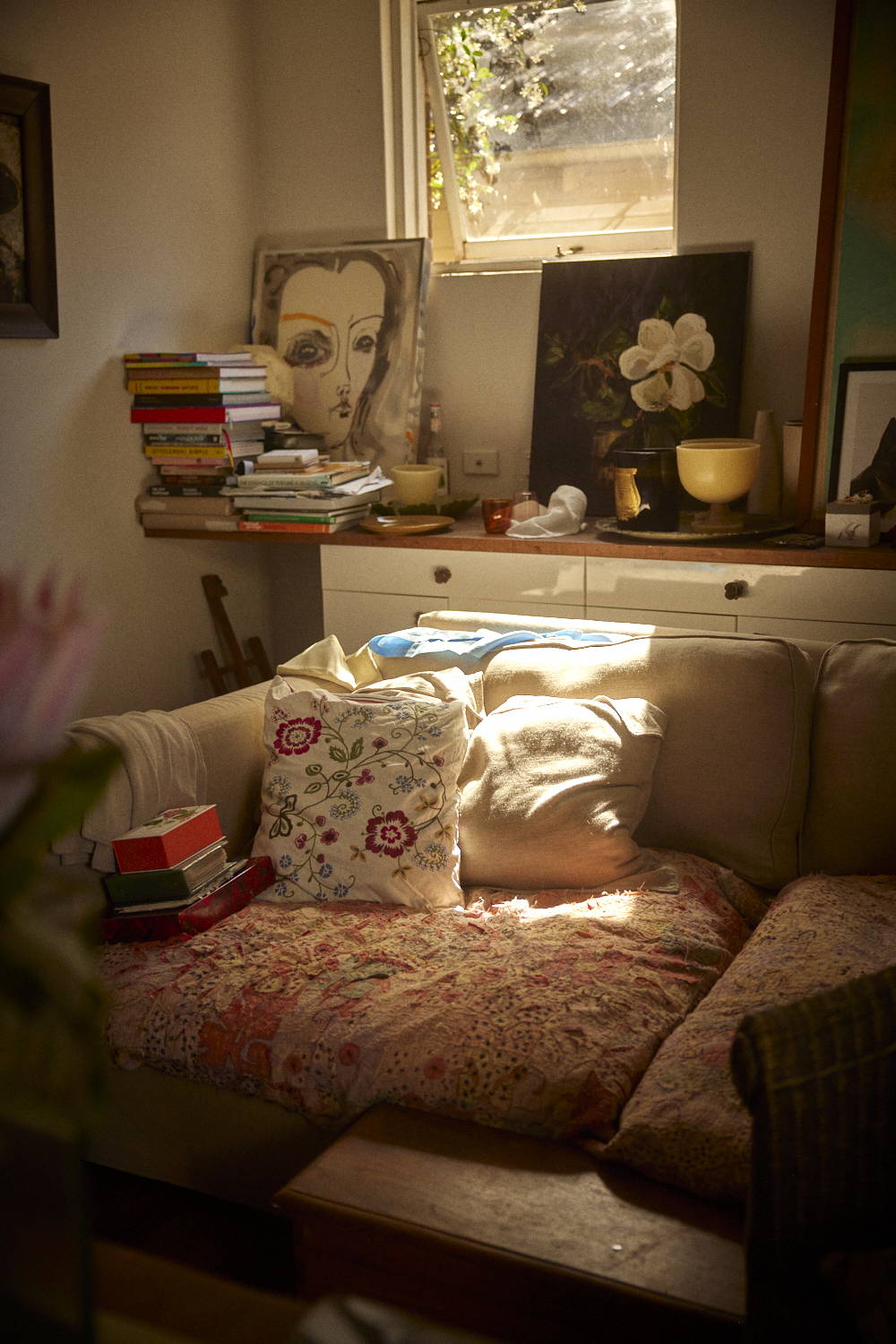 In the book on your father's work (Havekes: Maker, Sculptor, Ceramicist) it shows your intensely creative upbringing. How has that impacted the home environment you have created for your own family?
Every day/night I see and feel that home of the past. It is so ingrained in my every cell and being. What I saw and what I learnt are all my own, within my every particle. My father is a large part of what I transform and influences my path, always. All the ceramics, paintings and his ability to stamp undeniable originality into all he touched are the traits I admire most.
Strong aesthetics were his world, and he and my mother, educated us with them.
---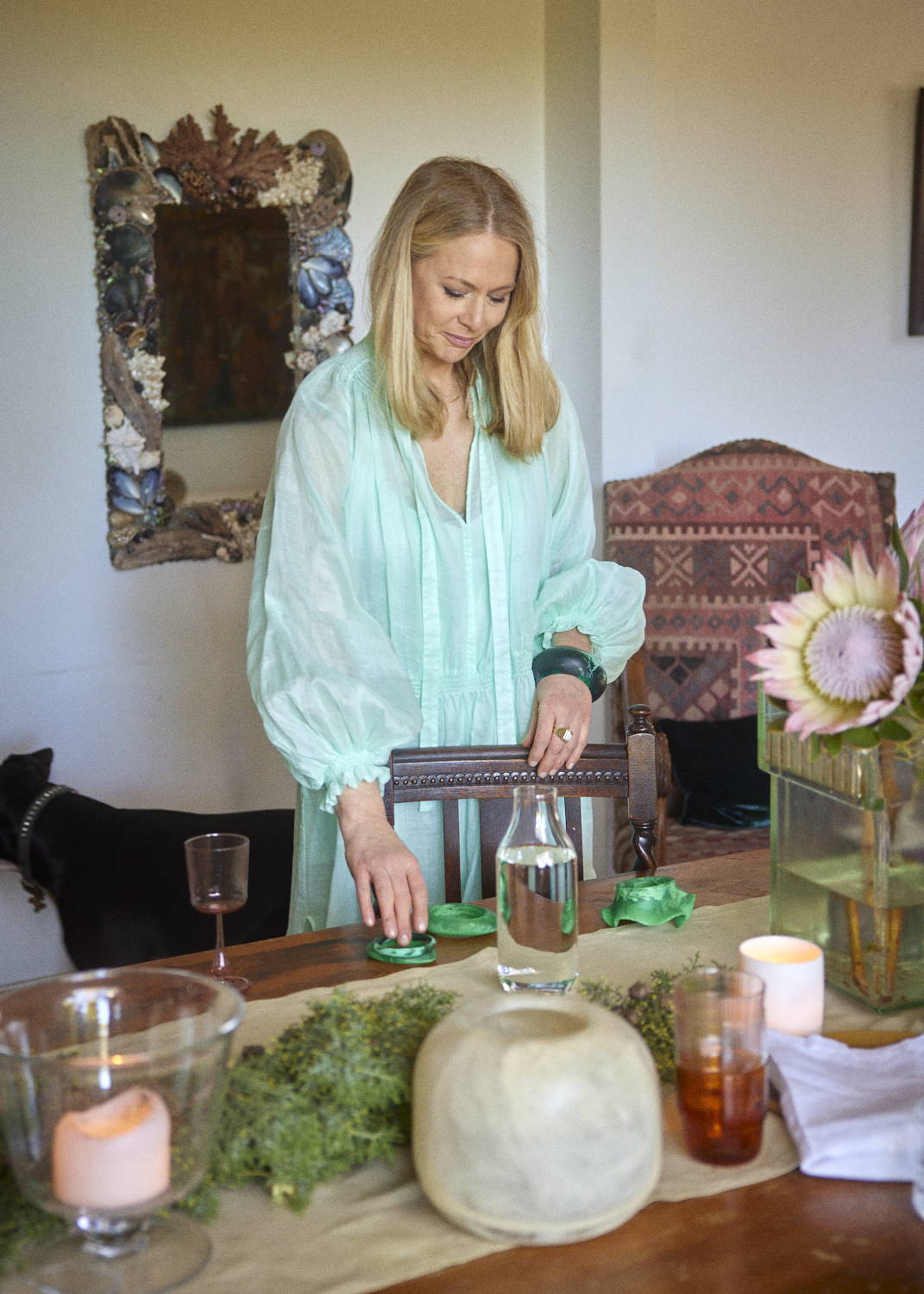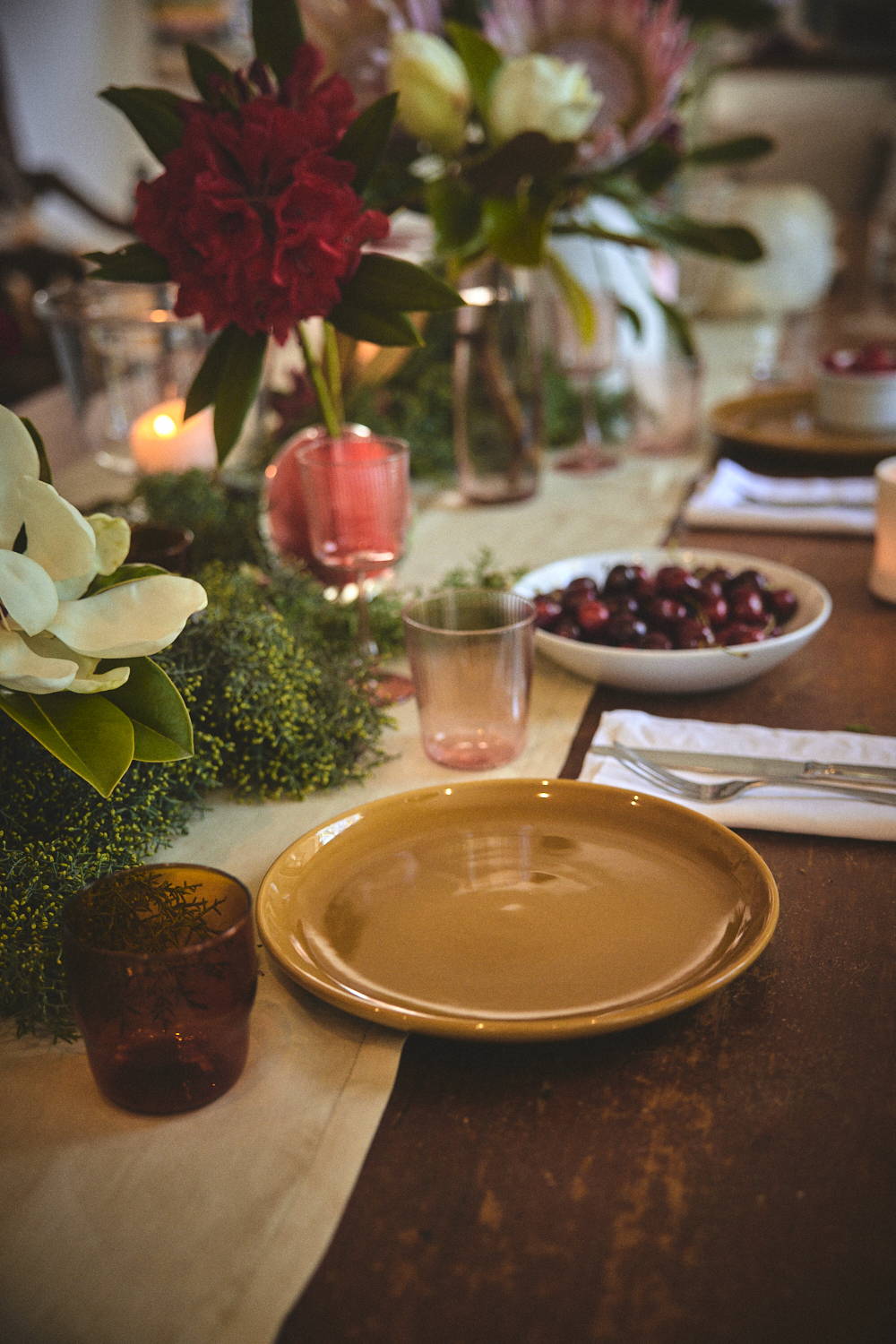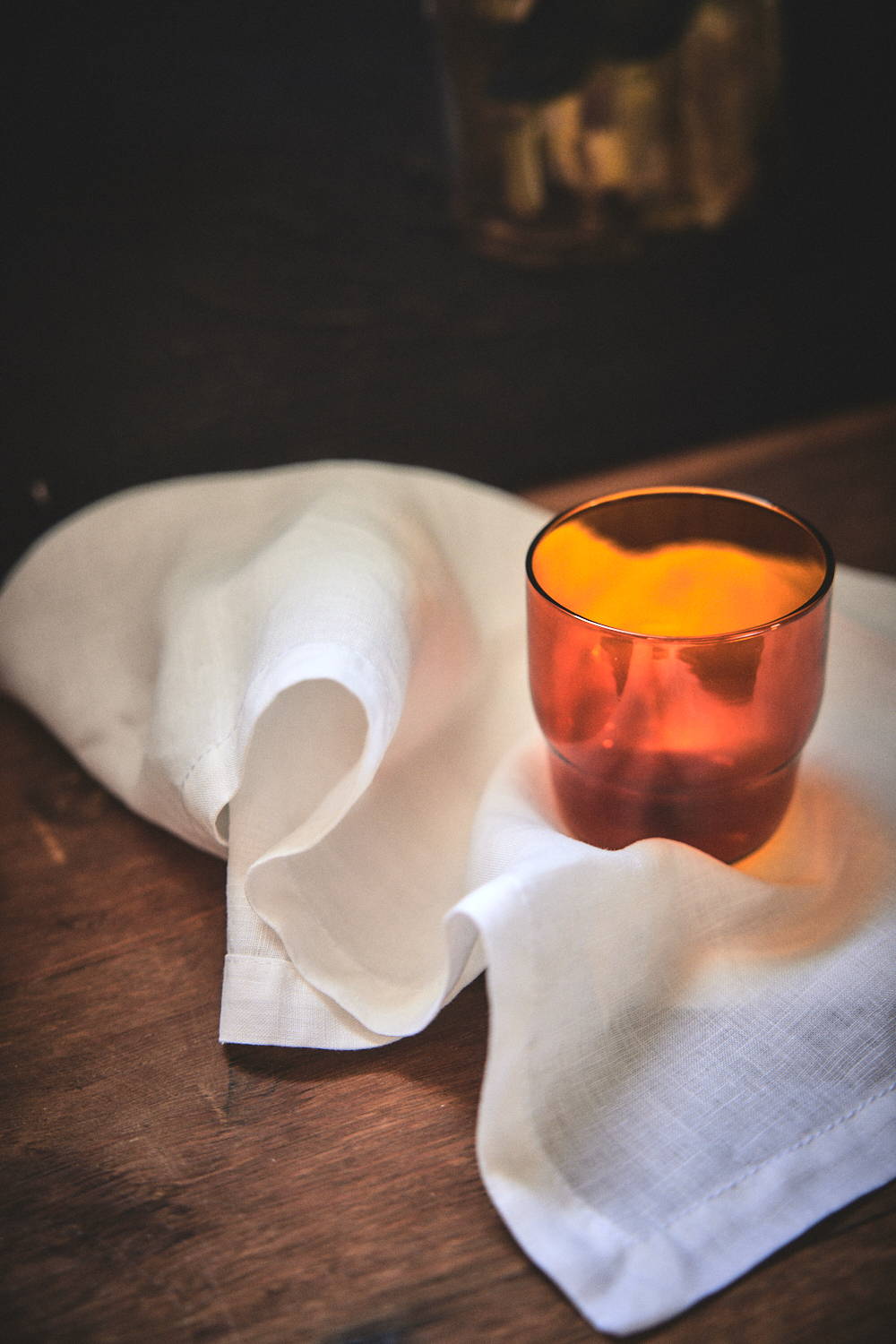 What will you be wearing on Christmas day and what will you be serving for lunch?
The most beautiful yellow/saffron crepe Lee Mathews floral print dress with no shoes. A semi -traditional lunch with oysters to start. Lots of salad and a flaming pudding with brandy butter.
What is on your Christmas list?
New pair of Shokunin secateurs
A bottle of Perrier-Jouet Blanc de Blancs  
Annie Leibovitz 'Wonderland' book
Anything from Santa Maria Novella
Always a Tony Assness beeswax candle
A LMWR anything
---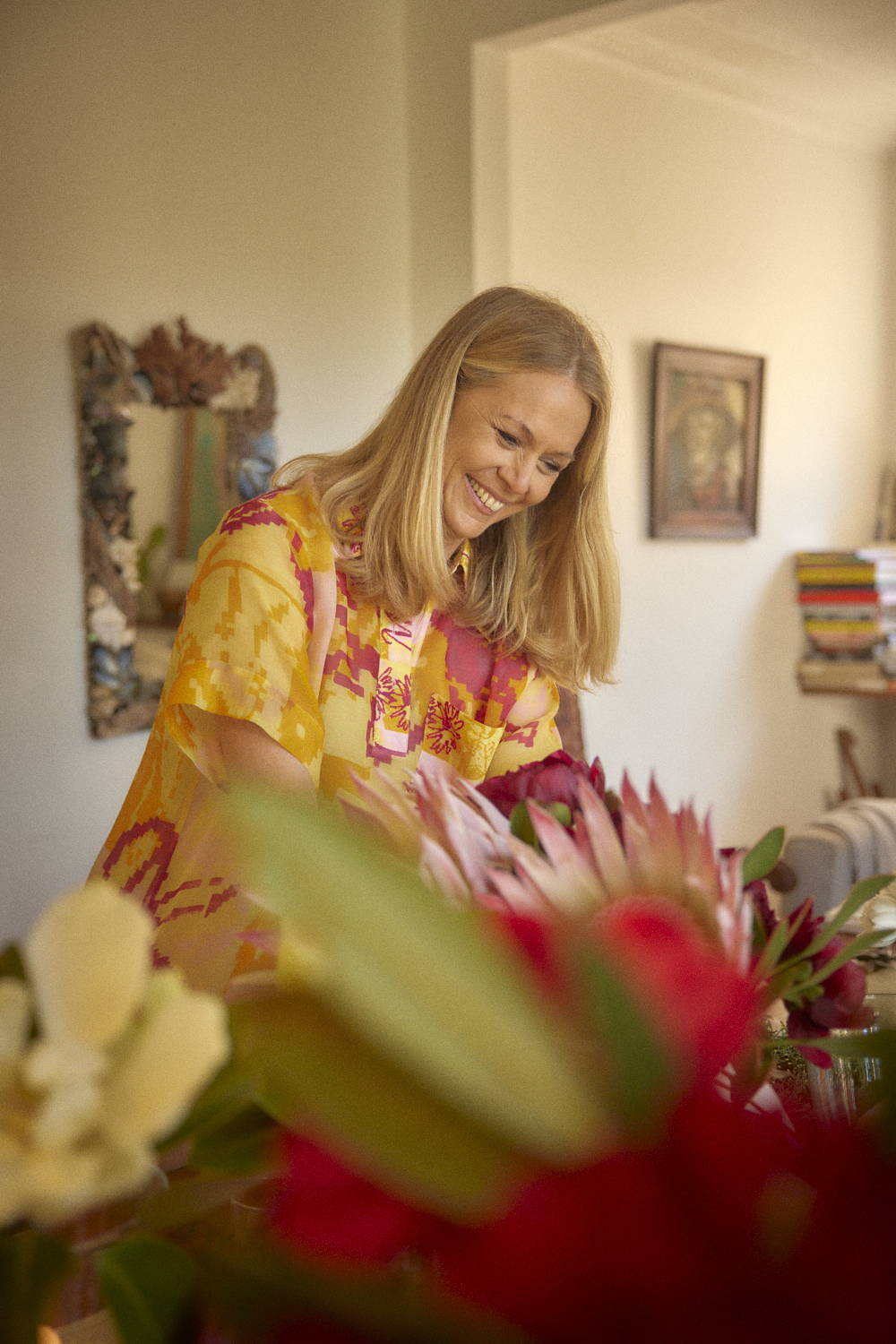 ---
---
---