LM Woman #54 / LETITIA CLARK
LM WOMAN #54 / LETITIA CLARK
LM WOMAN #54 / LETITIA CLARK
---
Letitia Clark is a chef, an author and an illustrator who wears her heart on her sleeve as she talks about her early literary and food influences, her passion for the gritty beauty of her adopted home in Sardinia, and the joy of seasonal produce with its swift timeline from farm to table. Her latest book 'La Vita è Dolce: Italian Inspired Desserts' sums up much of her philosophy with the ease of its seductive imagery and the playfulness of tone she brings to everything she touches. This Q & A, with its charm and honesty around the creative process, is an inspiration to read and leaves you wanting to know more.
---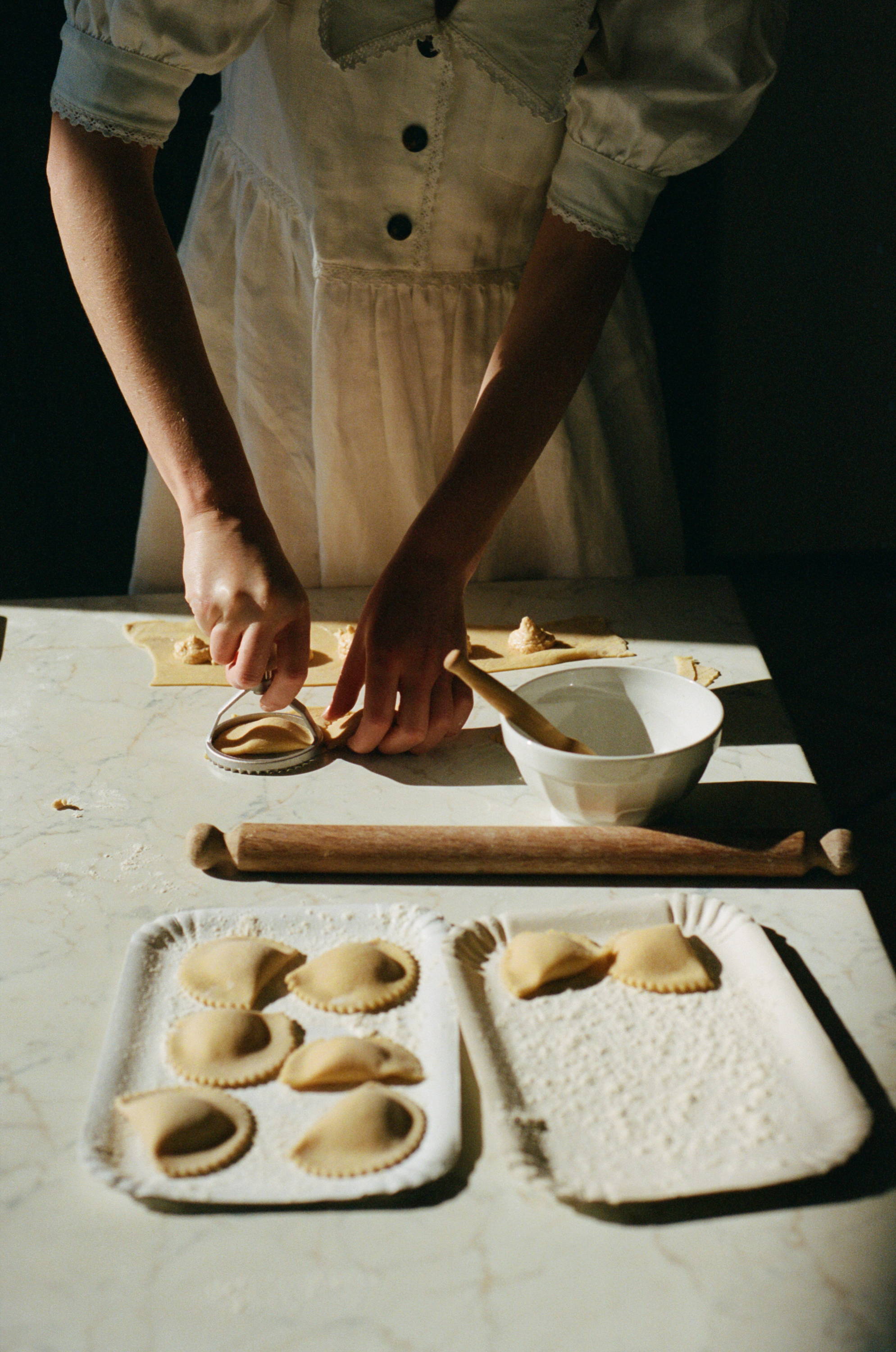 Food and literature are such wonderful companions for life and work. When were these twin interests sparked for you?
Literature has always been a big part of my life. My grandmother was an avid reader and fed me books all through my childhood, as well as reading to me before I went to sleep. When we woke up in the morning at her house we'd climb into her big four-poster bed and eat biscuits (she always had a little jar of biscuits on her bedside table) as she read stories to us. She had some wonderful old editions and encouraged me to read the classics from an early age. I remember when I turned 11 she gave me Jane Eyre (still one of my favourite books of all time) and said, 'Now you're ready for this'. It was her that got me into food, too. She was a brilliant, inventive, terrifying and vocal cook, with strong opinions on everything and a lifelong devotion to full-fat dairy products.
---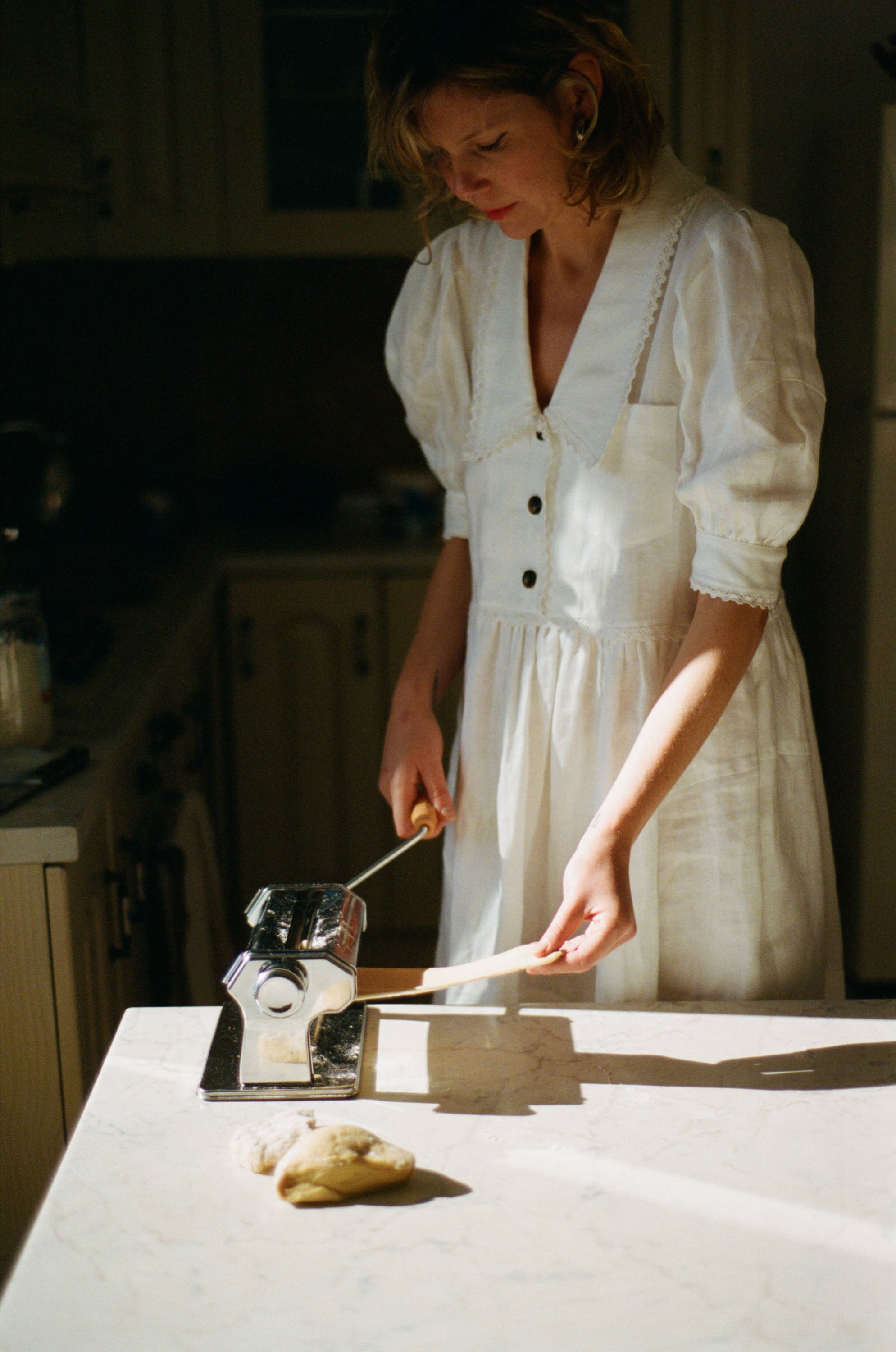 It is fascinating that you pursued both careers – working in respected British restaurants (Spring / The Kitchen Dock / Morito / Moro ) and publishing companies ( Bloomsbury, Profile, Slightly Foxed and Prospect Books) only to publish your own successful cookbooks. A perfect combination. Was a book always on the cards?
I always knew I wanted to write, but I have a frustrating tendency to be a bit vague and I was never really sure what I wanted to write about, how to start, as it were. So, I thought I'd work in publishing and be around books for a bit until inspiration struck. I'd done my degree in English Literature so it seemed a natural progression. But then cooking was my other passion, and when I was studying I spent most of my time putting off writing essays and cooking instead (cooking is great for procrastination). Then I signed up to cookery school and worked in restaurants too. I was always sort of hopping between the two and waiting for my 'subject' to present itself so I could finally start writing. Only when I moved to Sardinia did I have the time and space to really think about what I could write, and then Sardinia became the subject, and also a window into the world of Italian food and a way of finding my own voice. Luca (my ex-boyfriend who I moved here with) was also very encouraging, which helped a lot. He loved me reading my stories to him and persuaded me to pursue the book. He said the things every first-time author riddled with doubt needs to hear; keep going, it's good.
---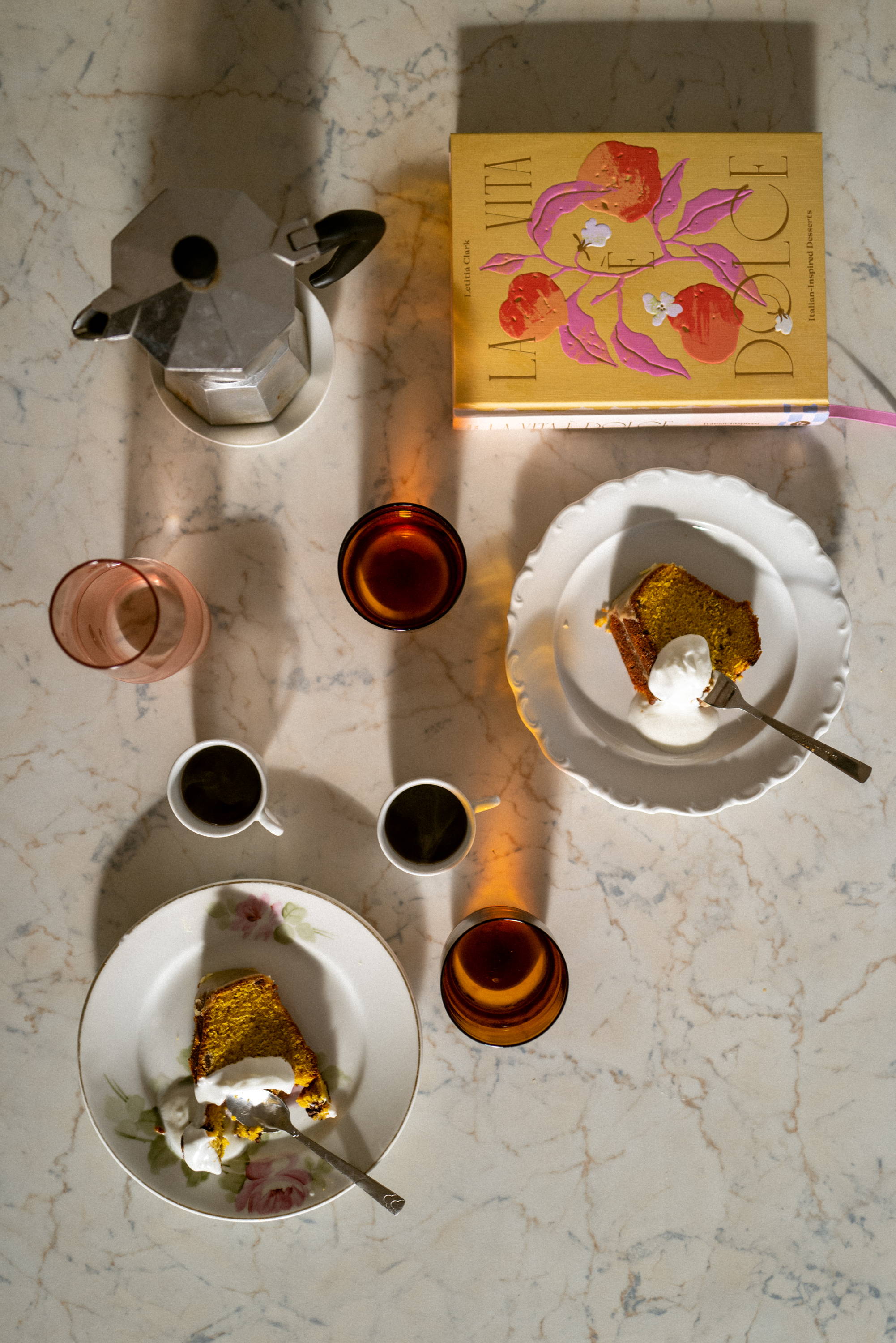 You are also an illustrator and enjoy a well-delivered pun – is there something in your lightness of touch and sense of play that sets you apart?
Thank you, that's a lovely expression – the lightness of touch! I suppose everything I do is a little playful, I'm careful not to take anything too seriously; that way madness lies. Life can be so hard, it's important to laugh whenever you can, as long as it's not at someone else's expense. I love puns, they're harmless fun. I'm very inspired by the nonsense of Edward Lear and Oscar Wilde - again inheritances from my granny who had a wicked sense of humour and could deliver a wonderfully saucy wink when she did/said something naughty. I try to translate a sense of playfulness into everything I do. Playful food is one of my favourite things, making food look like other things such as marzipan fruits. Most of my favourite writers (food or otherwise) are a little playful. It's also one of the reasons I'm obsessed with cats; I love how playful and deliberately naughty they are, although it's also infuriating.
---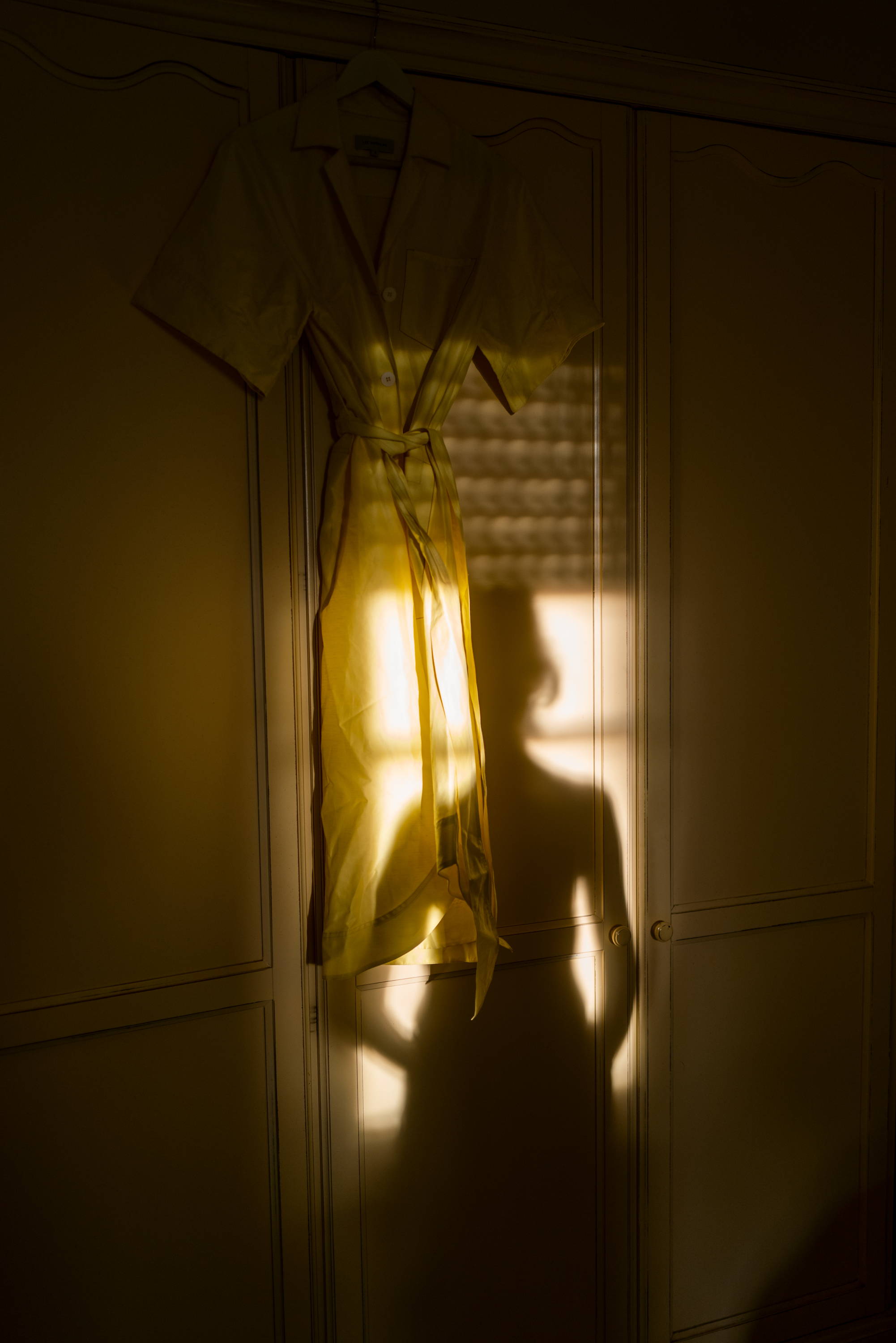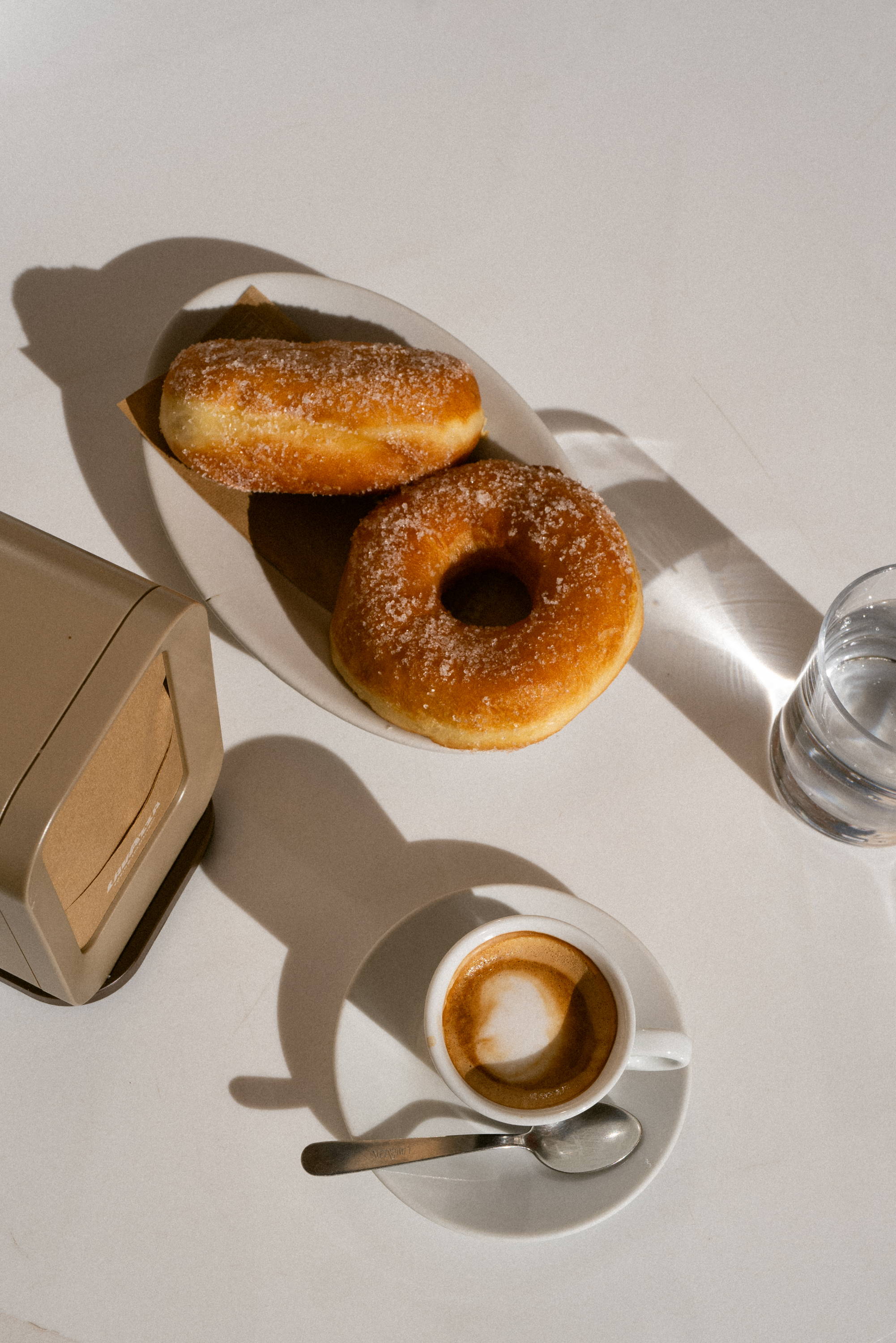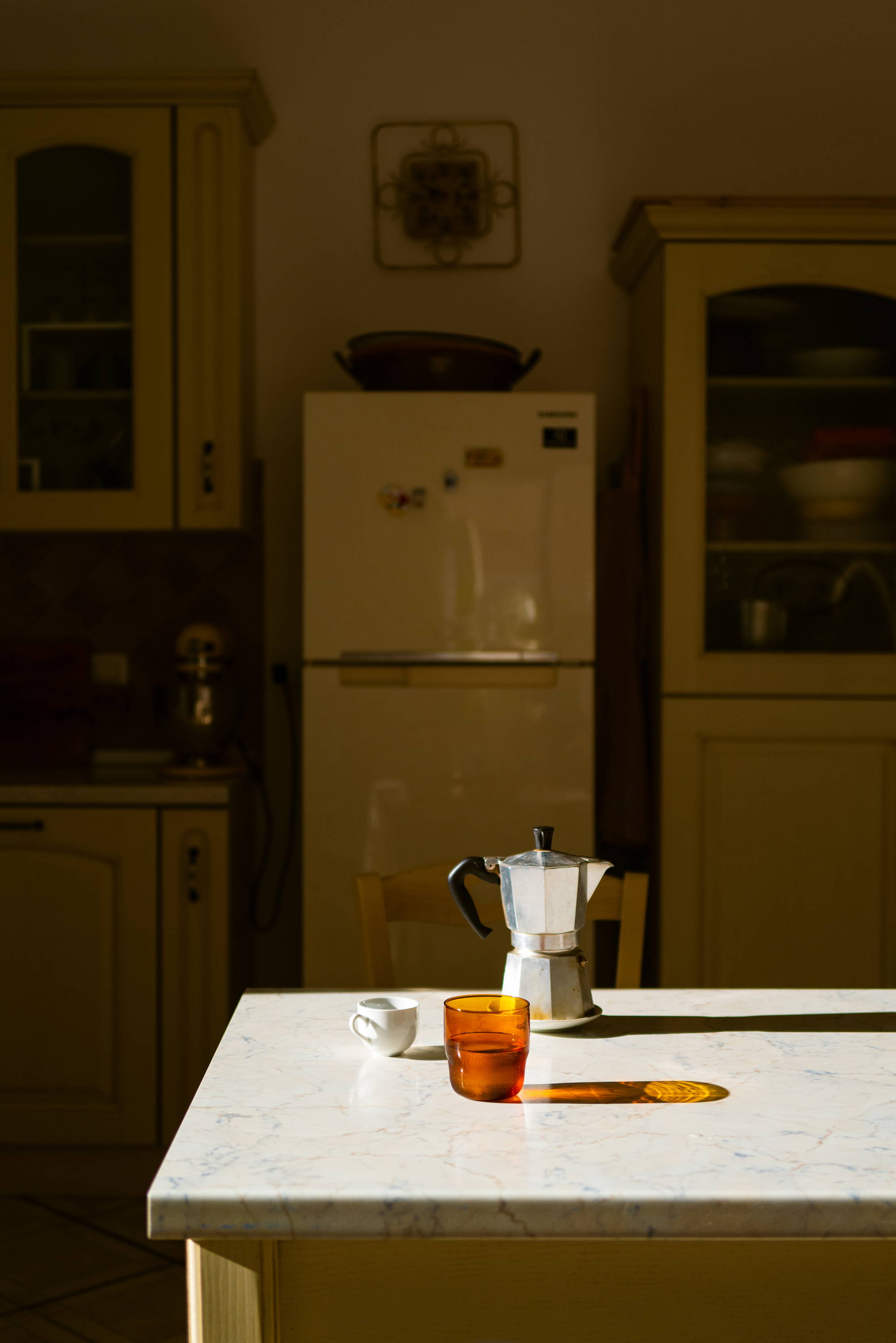 After the strict hierarchy of life in London kitchens you have moved to Sardinia. What drew you there and how different is it managing the open, unstructured day of a freelance life?
I'd reached a point in my life when I knew I no longer wanted to live in a city, or work in a professional kitchen. I'd just turned 30 and I had a bit of a melodramatic meltdown. I wanted to get out of London and move to the countryside near where I grew up in Devon, but life there had the potential to be a bit slow, so Luca suggested we moved to his home instead – Sardinia. He said I'd love it, and that it was like Devon in many ways (strong food traditions, amazing local products, slower lifestyle, wild countryside, beautiful coastline etc.) but with better weather. We said we'd set something up together – he was learning to make cheese and we thought about opening a little agriturismo. He's now running his own hotel up the road and doing really well, and I'm still hunting for my agri-turismo! Sardinia has a lasting appeal for me – it's not always the easiest place, islands often have similar eccentricities – often extreme weather conditions, a history of poverty (one of the reasons the food is so simple and so good) and plagues of mosquitoes; but I love it here, perhaps partly because it is difficult. Nothing worth having was ever easy, after all.
---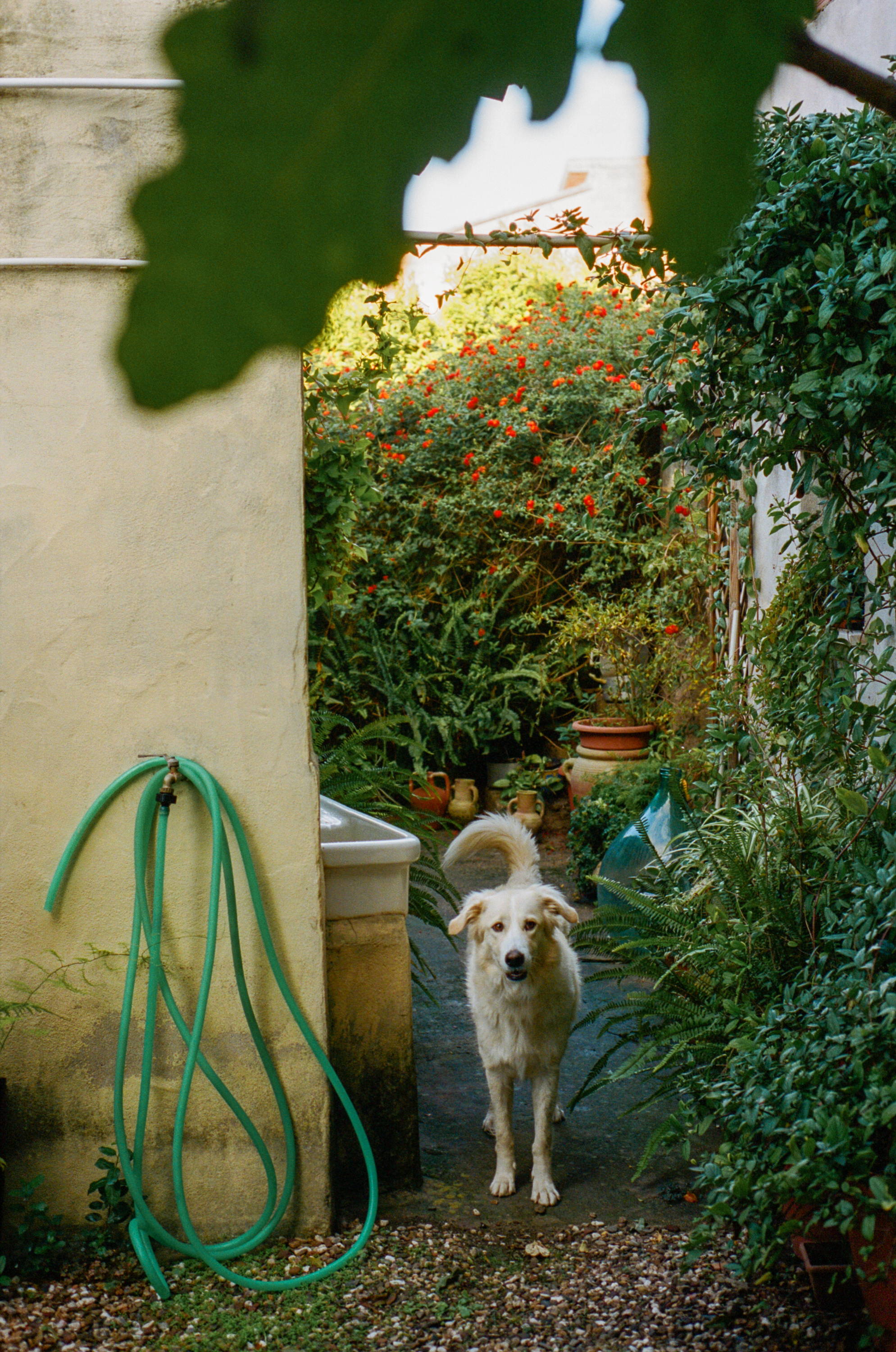 My Roman/American friend came to visit and then left, saying with a sigh, "Ah, Sardegna, a strange and mysterious lover'. It's a fascinating place, but for me the culture here reflects the things which I value the most, family, simple food, history, tradition, nature. For my own part, I still struggle with the open, unstructured nature of freelance life, which is partly why I want to open the agriturismo so I have a central structure around which I can juggle other projects. I'm not good at sitting still for long periods of time, which is sort of necessary as a writer, so it's ironic that I have become that. During the last 2 years of Covid I've nearly lost my mind trying to come up with a 'masterpiece' book and spent much of the time staring at a blank screen. I feel like going outside and attacking some brambles, digging some potatoes or ambushing some snails (once I have the agriturismo!) might be the perfect relief for writer's block. Physical work, especially outside, always makes me feel amazing. Too much brooding can be dangerous for someone with an overactive mind like mine. Like everything in life, it's about balance.
---
Are there any downsides that the perfect Instagram world doesn't reveal?
I think I've said what I love about it here in the previous answer, but in terms of my presentation of life here I try hard not to show 'perfection' or any kind of artificiality in my work – I really want what I produce to be genuine and authentic (though that word is overused!) and I hope it is. In terms of photos I never use fake lights or props and I don't really set things up. I like laying the table so that I would do anyway, and I have always collected crockery and kitchen objects so that's just something I do for me, not for instagram. There are of course plenty of 'imperfections' about life in Sardinia; limitations, lack of transport resources, infamously difficult bureaucracy (Italian-wide), bad roads (something my school kids hilariously always complain about!), etc, (no place is without its difficulties) and the winters especially can sometimes be bleak .This November it has rained solidly every day! But the summer is sort of designed for Instagram in a funny way – it just sells itself. And bizarrely, having never been a 'beach' person in my life, I have moved to a place famous for beaches and I have come to love taking photos of azure sea and white sand. But as well as perfect beaches and the very smart towns on the Emerald Coast there is also a fair amount of decay here – particularly in the area where I live; dilapidated buildings, abandoned bars/houses/shops, but that just adds to the appeal for me; I love the slight shabbiness of it, it reminds me of the seaside towns near where I grew up, which are all a bit run down. Postcard perfect and overly polished can be boring; reality and a few rough edges are always good . Which is why I love Charlotte's photos – she doesn't just go for the instagram style shots, she shows the whole picture, and all the tiny, idiosyncratic details too.
---
One of the things that Charlotte Bland captures in her images so beautifully is the quality of light and shadow and its ability to create different moods throughout the day. Is that something that effects the way you think, work and see things around you?
I've been hugely influenced by Charlotte's photos, and I think working with her has changed the way I see things and made me appreciate light so much more. It's probably influenced the way I write too, and the way I think about my environment and the produce and everything that makes up the landscape and the food and ingredients here. It's been a true pleasure and a learning experience working with her, and her love for Sardinia has been a great support too. I feel very lucky to have met her and worked on projects together. She is also endlessly patient with my mad and erratic ways of working and my inability to stay still and pose for photos!
---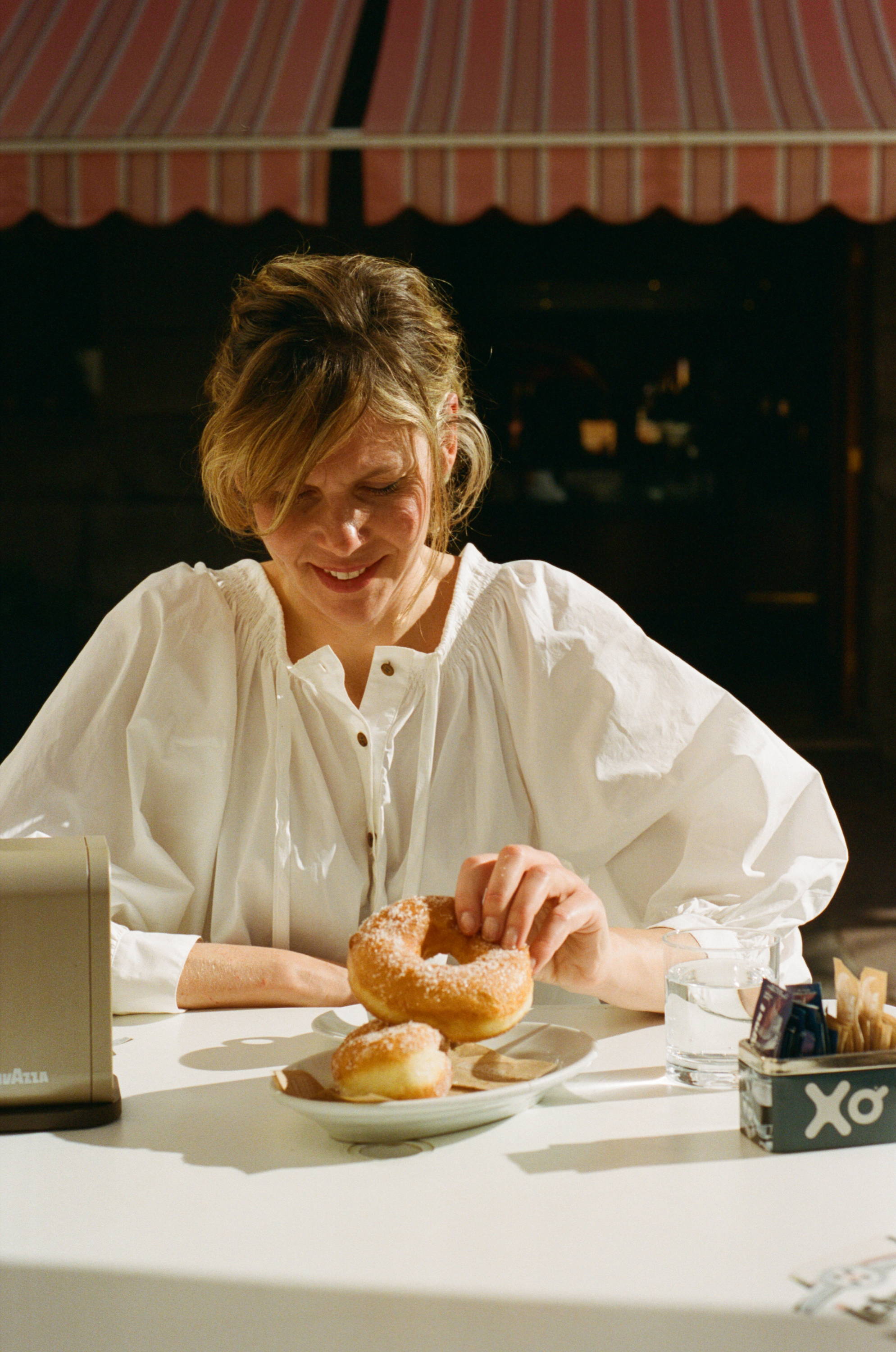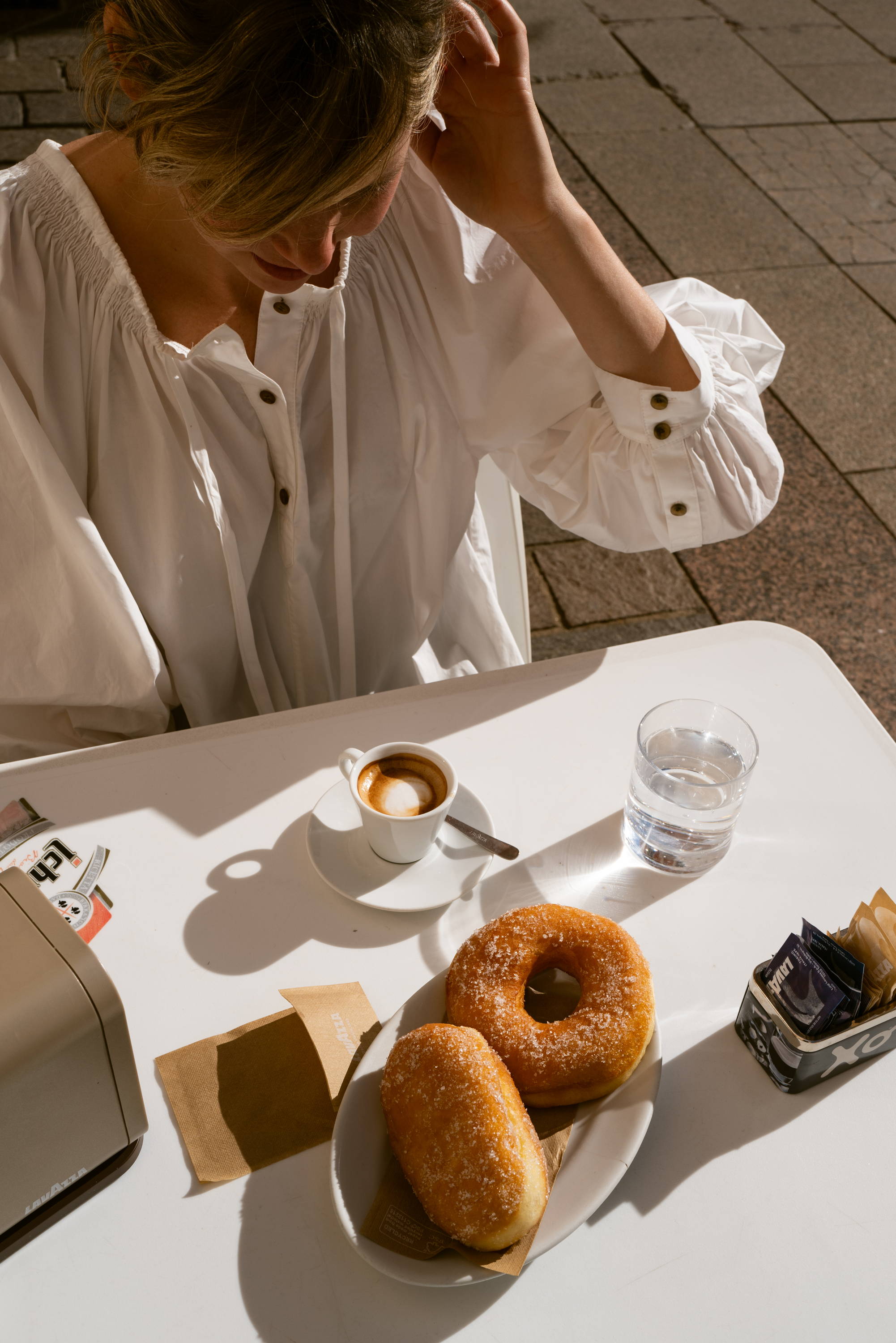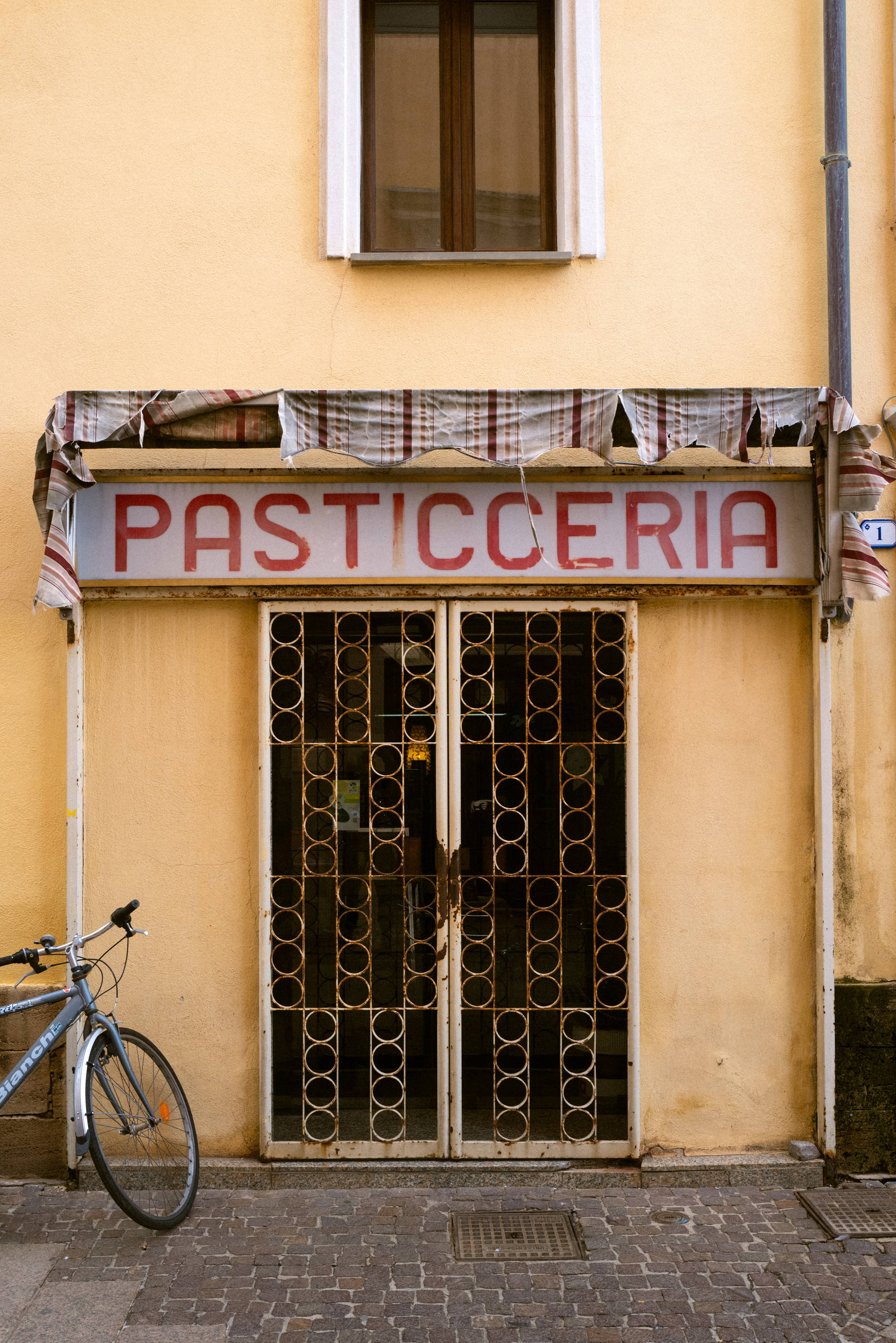 Seasonality is of enormous importance in your world and in your recipes. There is a certain joy in seasonal abundance. Are those connections to produce and nature more evident in Sardinia?
Yes, very much so. The distance between farm to table is so much shorter, as it were. I walk past fields of melons and artichokes every day, and I know that when I go to my local Ortofrutta those are the same melons and artichokes. I know too that they won't have been treated because there is no need to treat them; the production scale is so much smaller and things grow so easily anyway. There are still so many things made/grown at home. Yesterday I walked to my friend's house and collected 5 litres of new home pressed olive oil in a plastic bottle from her – grassy and so green - which we ate with mozzarella from up the road, and bread made by a friend's uncle and wine made by my boyfriend's dad. The whole meal probably cost 1 euro a head and we ate like kings. It still blows my mind that this is possible. Lorenzo always says, 'In Sardegna, si vive bene con poco': in Sardinia, you live well with little.
The seasons still dictate life to such a great extent as it is still an agricultural society. I love that at certain times of the year the market is flooded with seasonal fruits, and other times of the year has almost none; it's as it should be. Nature controls all. At the moment it's the olive season for example, but it's not a good harvest. Mauro (Lorenzo's dad) took me to see the olive grove yesterday and he just said, 'no olives this year, the trees needed a break'. Nature decides and we work with what she gives us.
---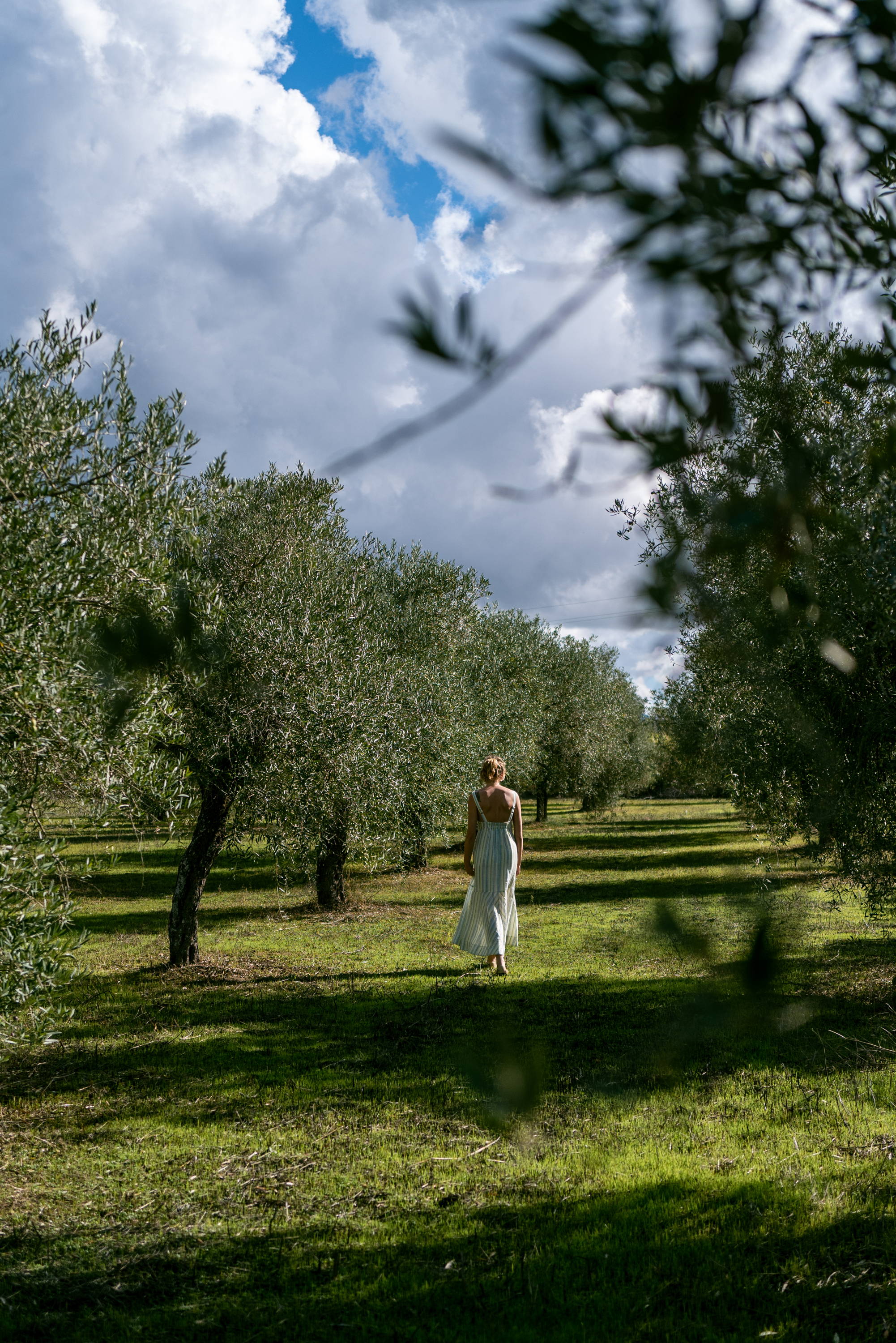 ---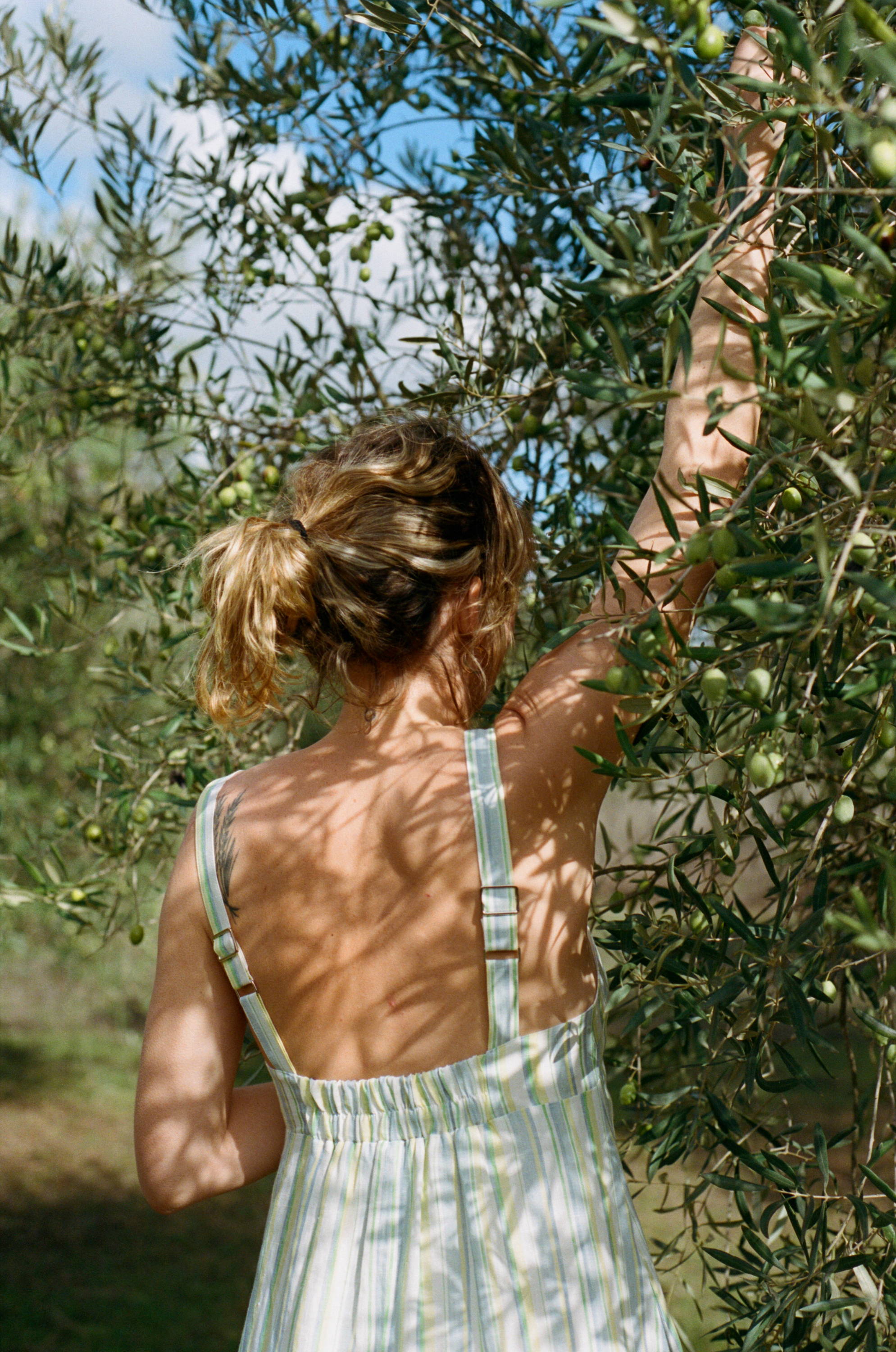 Does your home and its location support ideas and imagination? And when you do a cooking school in a poetic location like Villa Pia how does that influence your approach to life and food?
Definitely. I always think place is integral to and inseparable from food. The food I eat and make and think about now is profoundly influenced by my previous home (England) and my current one (Sardinia). Also, because the place dictates the produce and the people, and the three central pillars of food are people, place and produce, all of which are interconnected. The way I cook is completely produce-lead, so it makes all the difference. Villa Pia was an amazing location to cook in; there were wild herbs everywhere and the last of the summer fruit.
---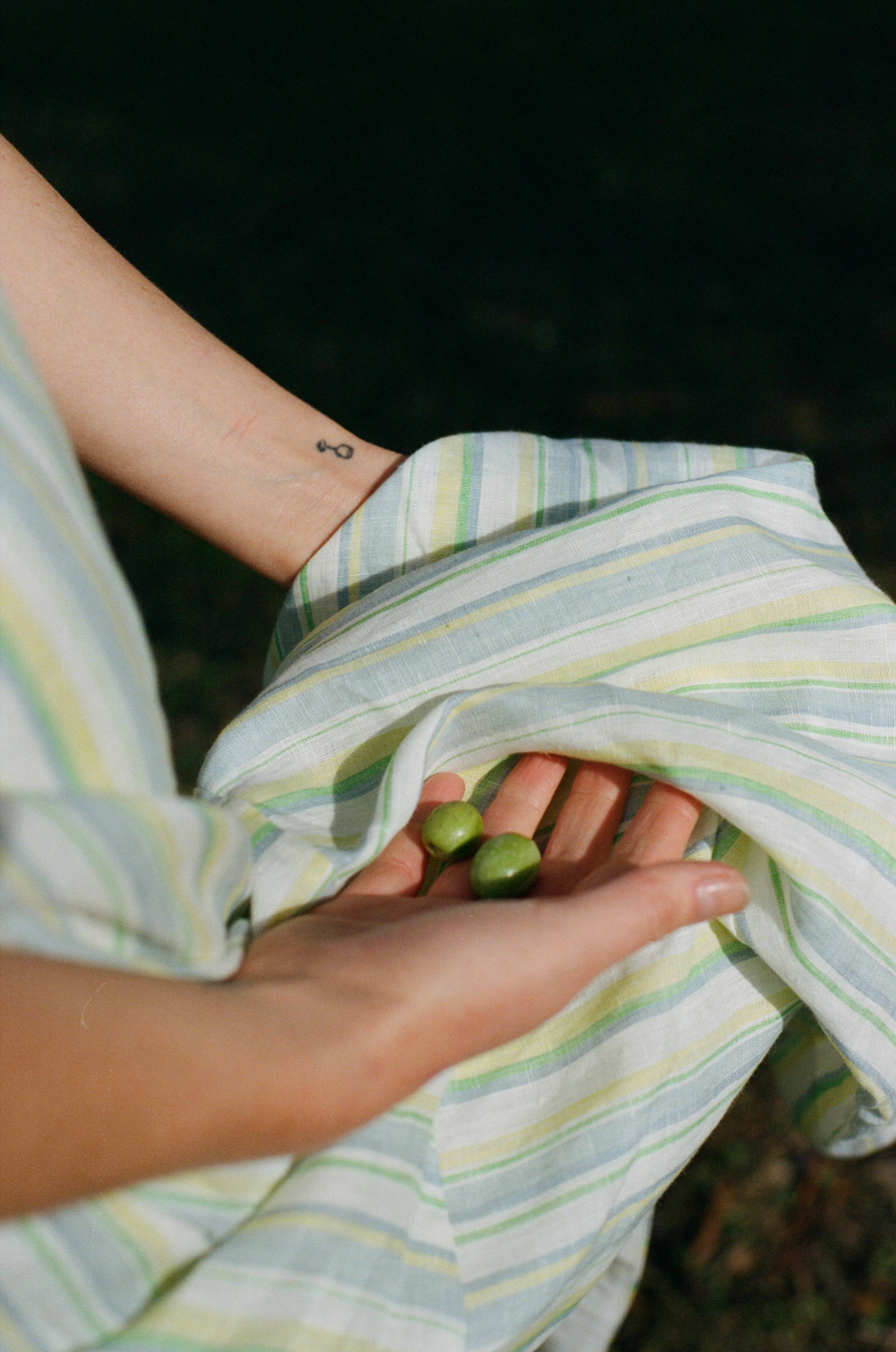 The new book 'La Vita è Dolce: Italian Inspired Desserts' seems the perfect product of all your skills. Do you have a sense that you have landed your aesthetic and communicated your attitude to food with this book?
I think everything is a work in progress, as it were – life is a work in progress…. I am getting towards what I want to write/produce, yes, but I'm a horrible perfectionist and nothing I do will ever be good enough for my own terrifying standards. I think aesthetically yes, I love the photos and the look of the book - it reflects all my favourite sunny/gelato colours.
---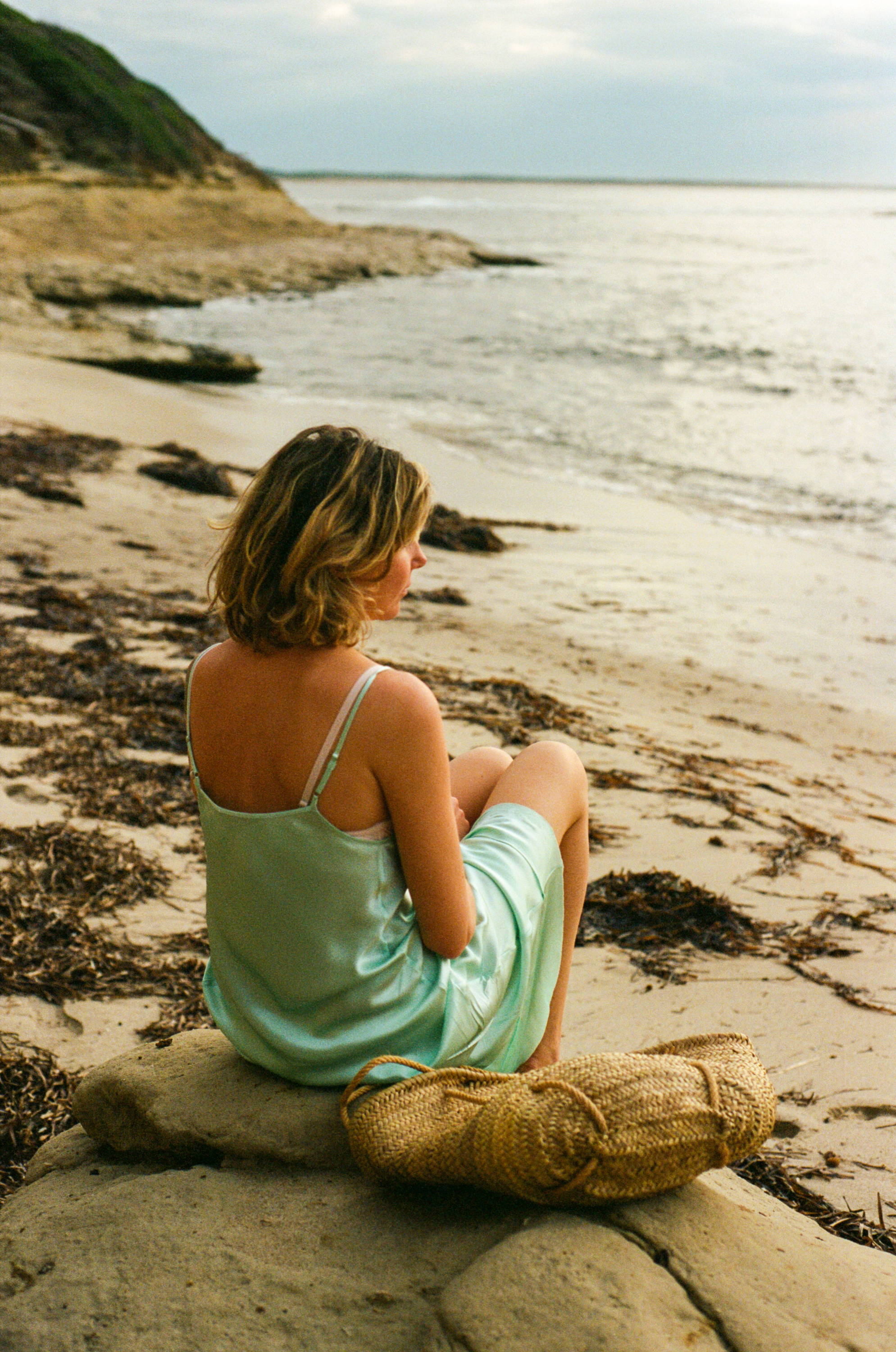 I love the sensibility around how the images are styled. They have a certain devil- may-care insouciance – they are uncontrived and are all about light, ease and joy. Was that what you were going for?
That's lovely to hear, thank you, and definitely what we were going for. I am sort of anti-styling in a way, as is Charlotte. We both value natural beauty, and things that are a bit real and even scruffy sometimes. I am obsessed with things looking natural which is one of the reasons I wanted to shoot the majority of the book on location at my flat in Sardinia, and the rest at Charlotte's house, with most of the styling /props done by us. The light, background, colours, textures and surfaces were all more real that way.
---
Asking for a friend. If someone is not a skilled cook what recipe in your book should they start with?
Hmm – I think the cake recipes are all super simple, as I designed most of them to be the type that you literally just throw all the ingredients into a blender and then bake them. The amaretti are also very straightforward and requires few ingredients. But I put lots of explanation at the back to try and encourage / help people that don't bake often.
---
Cooking is often a messy business – what do you wear daily and how does it adapt to the seasons?
I don't feel like I'm at work unless I have an apron on….I've collaborated with brand Enrich and Endure who make my favourite aprons. Underneath I'm happiest in a loose dress, as I hate tight-fitting things when I'm cooking - I need free movement. As a general rule I don't like trousers, they never fit me well, are always too short/too tight in all the wrong places. I would be happy if I could live in a simple shift dress for the rest of my life, honestly, or an old linen shirt and my mum's pink shorts from the 90's.
---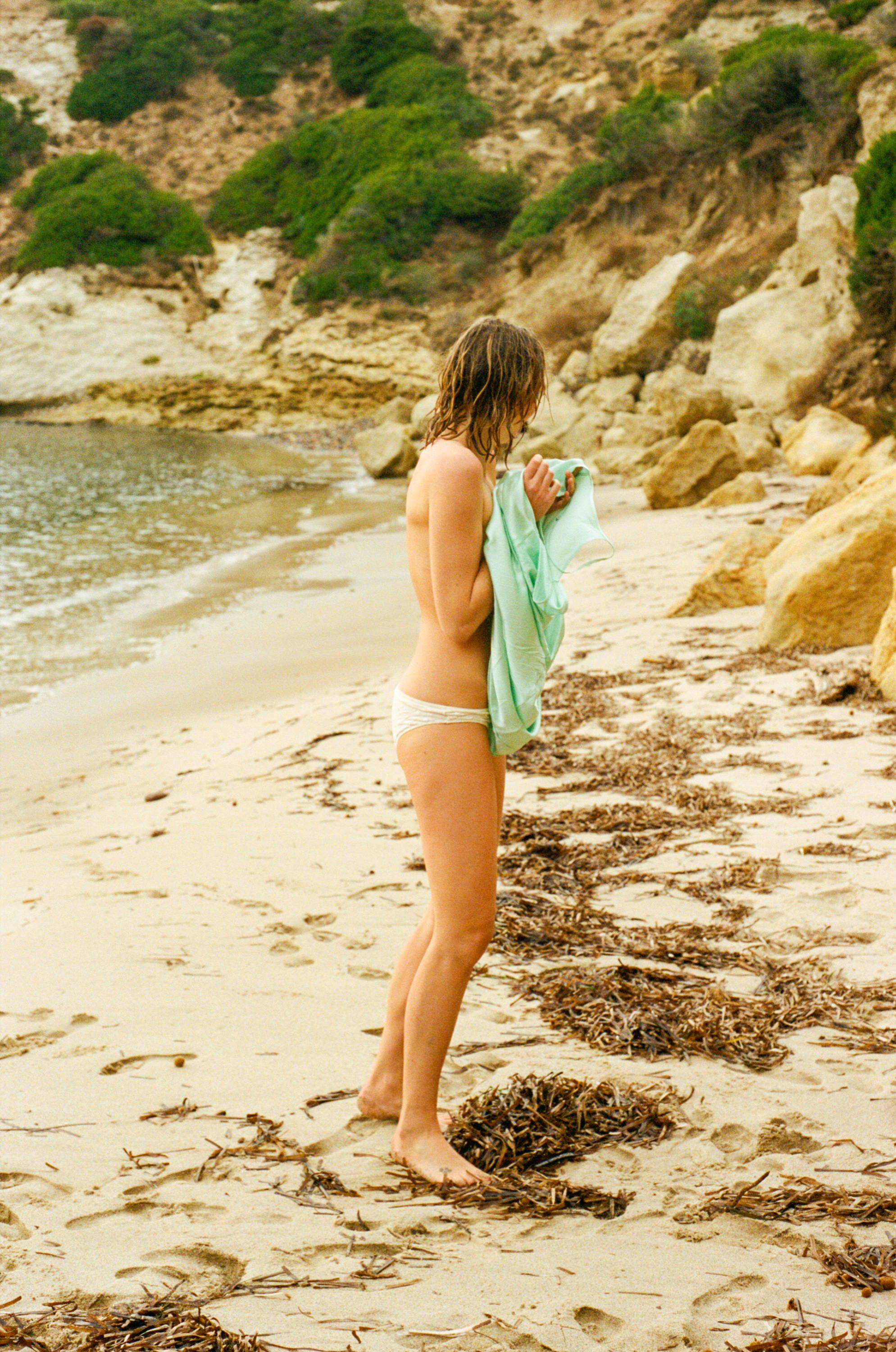 The colours and patterns in the Lee Mathews clothes you have chosen sit so well with your aesthetic – is that sort of alignment a conscious decision or does it just occur instinctively?
I chose the dresses that I thought would work best with the environment, yes, but they also happen to be my favourite styles, so it was both happy coincidence and conscious decision.
---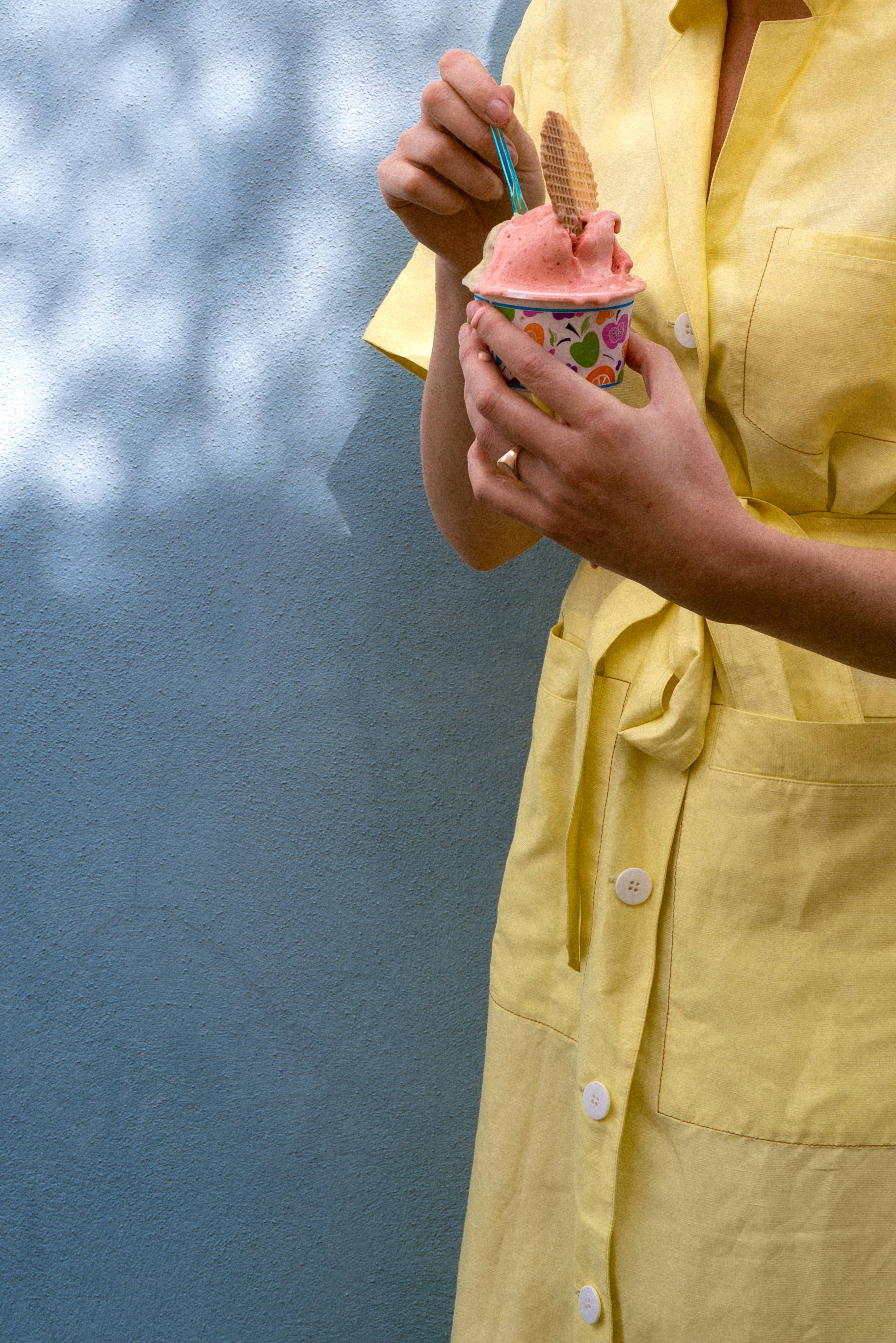 Fabric, shape, colour, pattern, fit – what drives your choices?
I like good fabric, preferably pure linen or cotton, and am not bothered much by fit as I am happy to live in baggy things. Colour is important yes, and my palette has changed since I moved to Italy, it's lighter and more colourful.
---
What are you looking forward to in 2022?
The infamous and elusive agriturismo! Finding a place to make my own, finally. And hopefully getting back to the UK (Covid-permitting) a bit more than the last 2 years to spend time with my family and friends, though that's probably optimistic..Summer; a new book, new paintings and new workshops!
---
---
---
---