LM Woman #52 / Faris Du Graf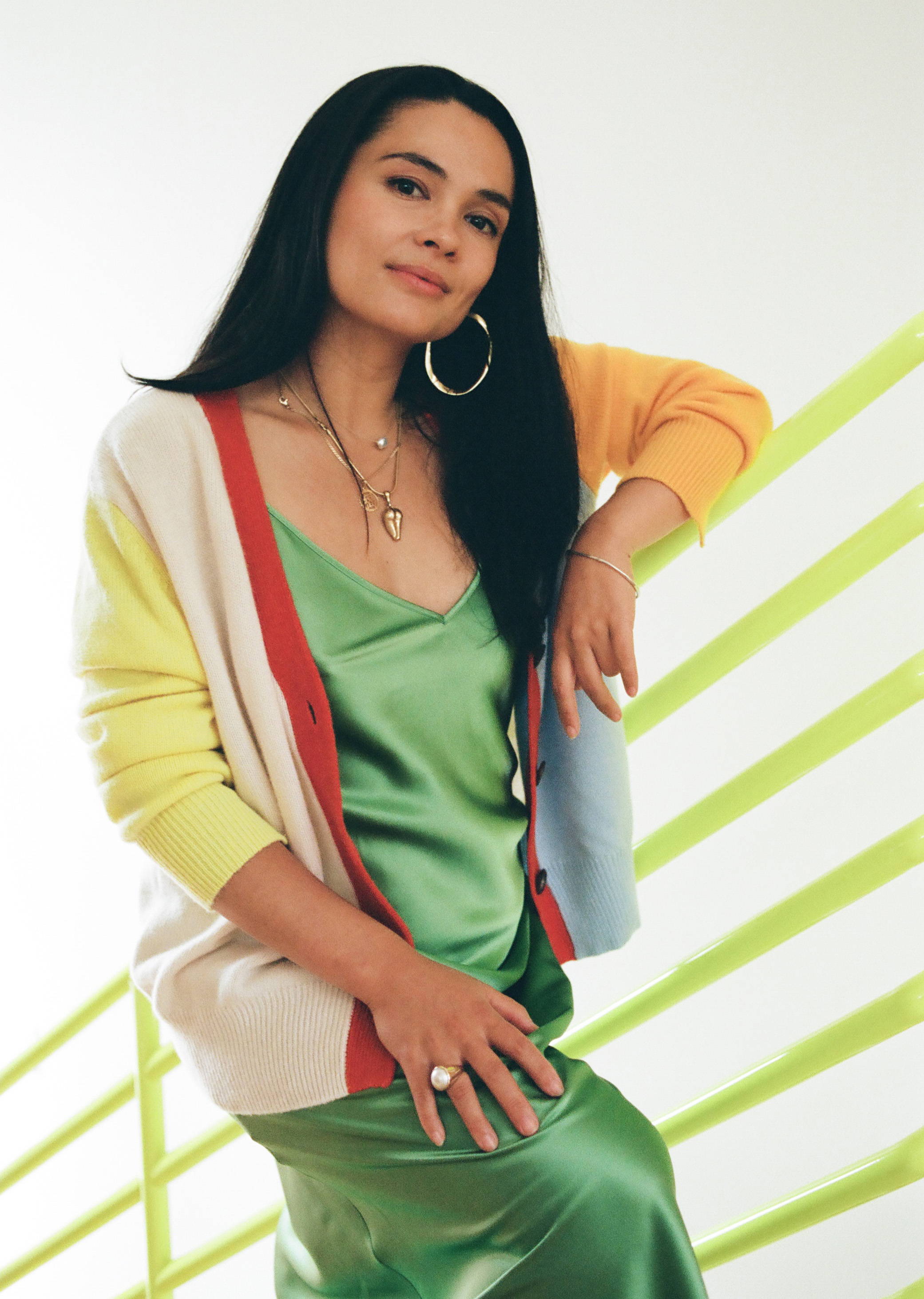 LM WOMAN #52 / FARIS DU GRAF
LM WOMAN #52 / FARIS DU GRAF
---
A creative tour de force, Faris Du Graf is a jeweller who taps into beauty found in unusual places and celebrates the power of the accidental. Her interest in sculpture, architecture and art forms an aesthetic that is at once organic and highly original. With a goal to design pieces of jewellery 'that distinguishes the wearer as being artful,' she describes her creative process, the vibe of her mid-century home in Seattle and how baby Batiz stops her from dilly-dallying.
---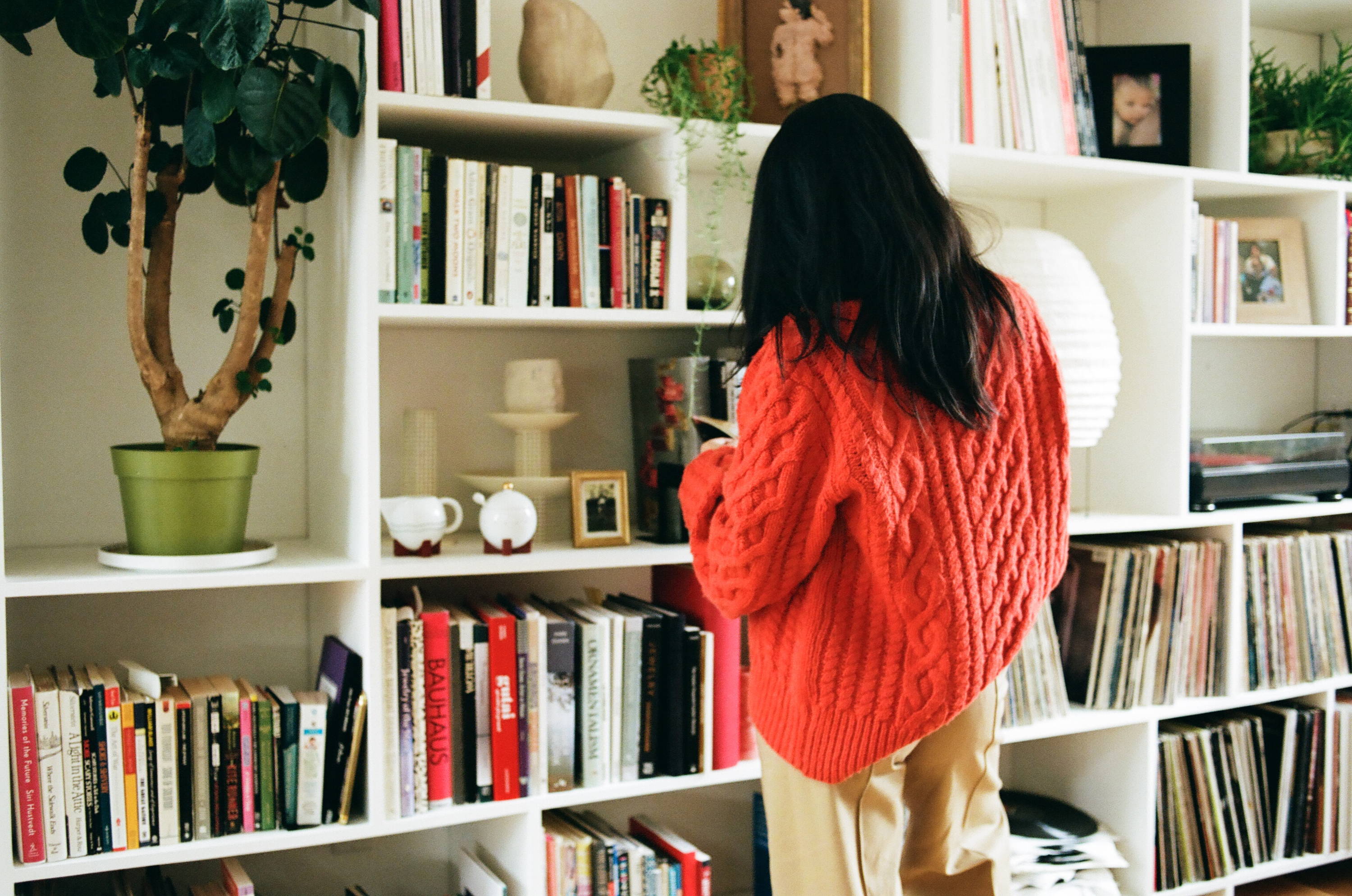 You are the very definition of a creative entrepreneur. How did you end up here?
In my mid-twenties, I had worked a series of day jobs supporting other creative entrepreneurs. But I didn't yet have the confidence or credentials to step into a creative role of my own. I hadn't gone to art school and I hesitated to call myself an artist. But in truth, I was always creating. Whenever I could, I snuck in short courses on craft and design after work and on the weekends. I took courses in sewing, painting and fashion design. I think the first jewellery course I took was called "How to Make a Ring". Eventually, I went to London to study accessory design in a summer session at Central Saint Martins and that's when I really got deep into it. I ended up quitting my day job, moved home to Seattle, and haven't looked back since. I should add that both my parents are entrepreneurs, so it's a lifestyle I'm familiar with.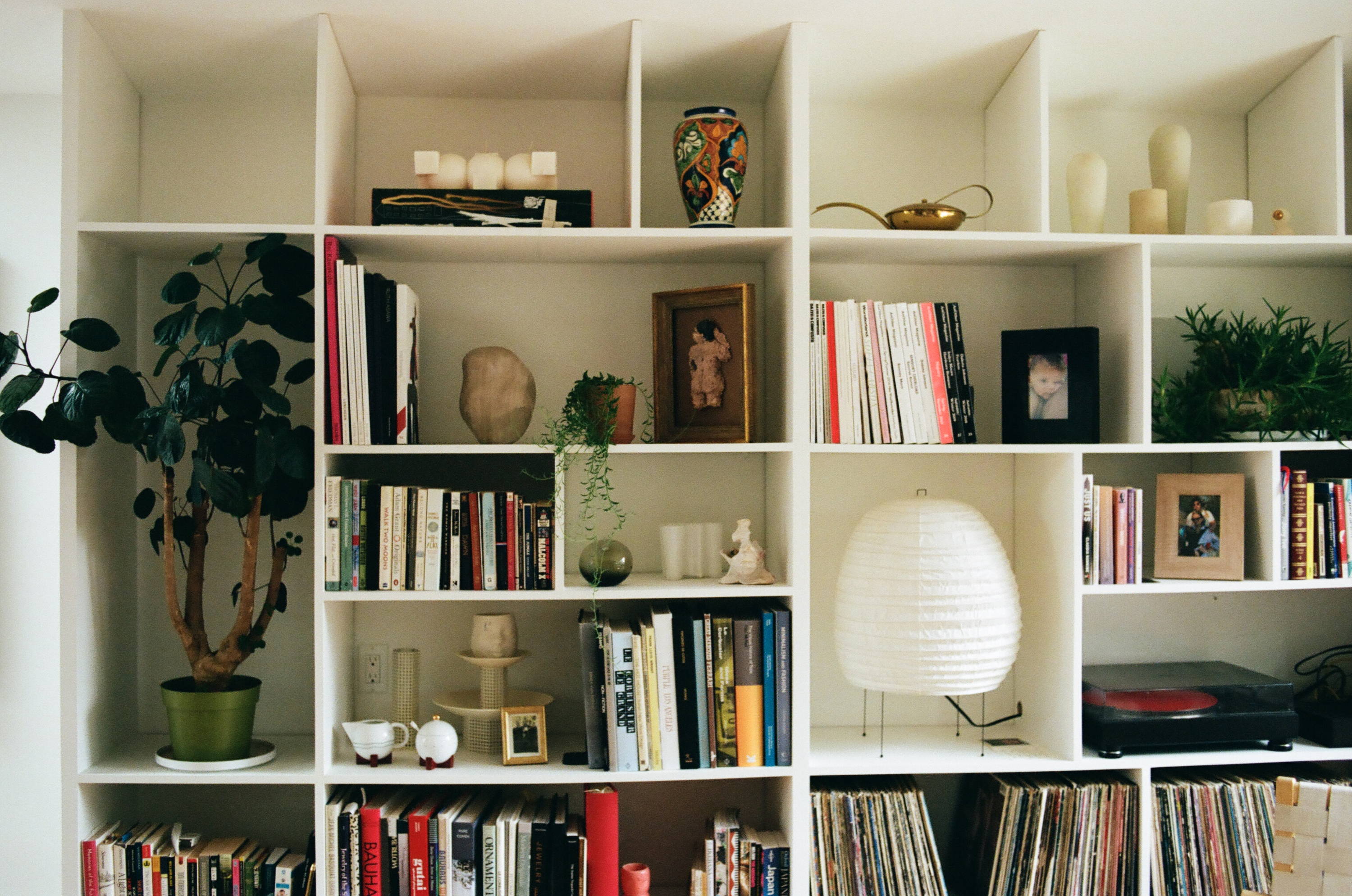 You seem to take a great deal of pleasure in positive collaborations. What does a great collaboration feel like both professionally and personally?
True collaborative work is profoundly inspiring and rewarding. If I'm collaborating with someone I admire I'm inspired to bring my best work to the table and if that energy is reflected wholeheartedly, everything is amplified.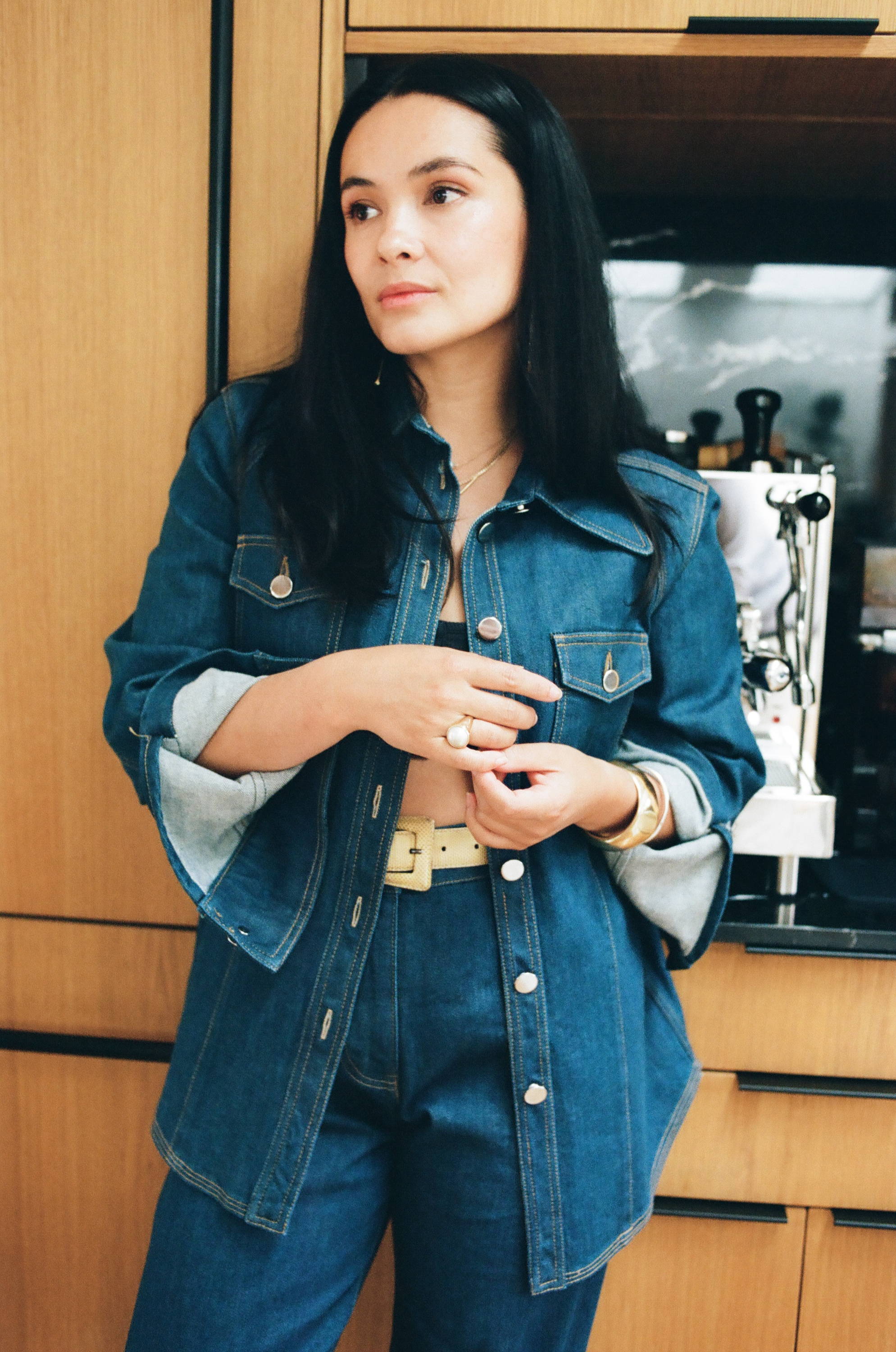 I love this quote that you 'find wisdom in the accidental.' How does that manifest in your work?
Accidents are a huge part of my process. Sometimes I have a specific vision that I'm aiming to execute, but more often, it's a vague idea that I'm feeling my way through. There have been times when my hands slip and I end up with a form that I didn't intend, but I love. I like to keep my process loose.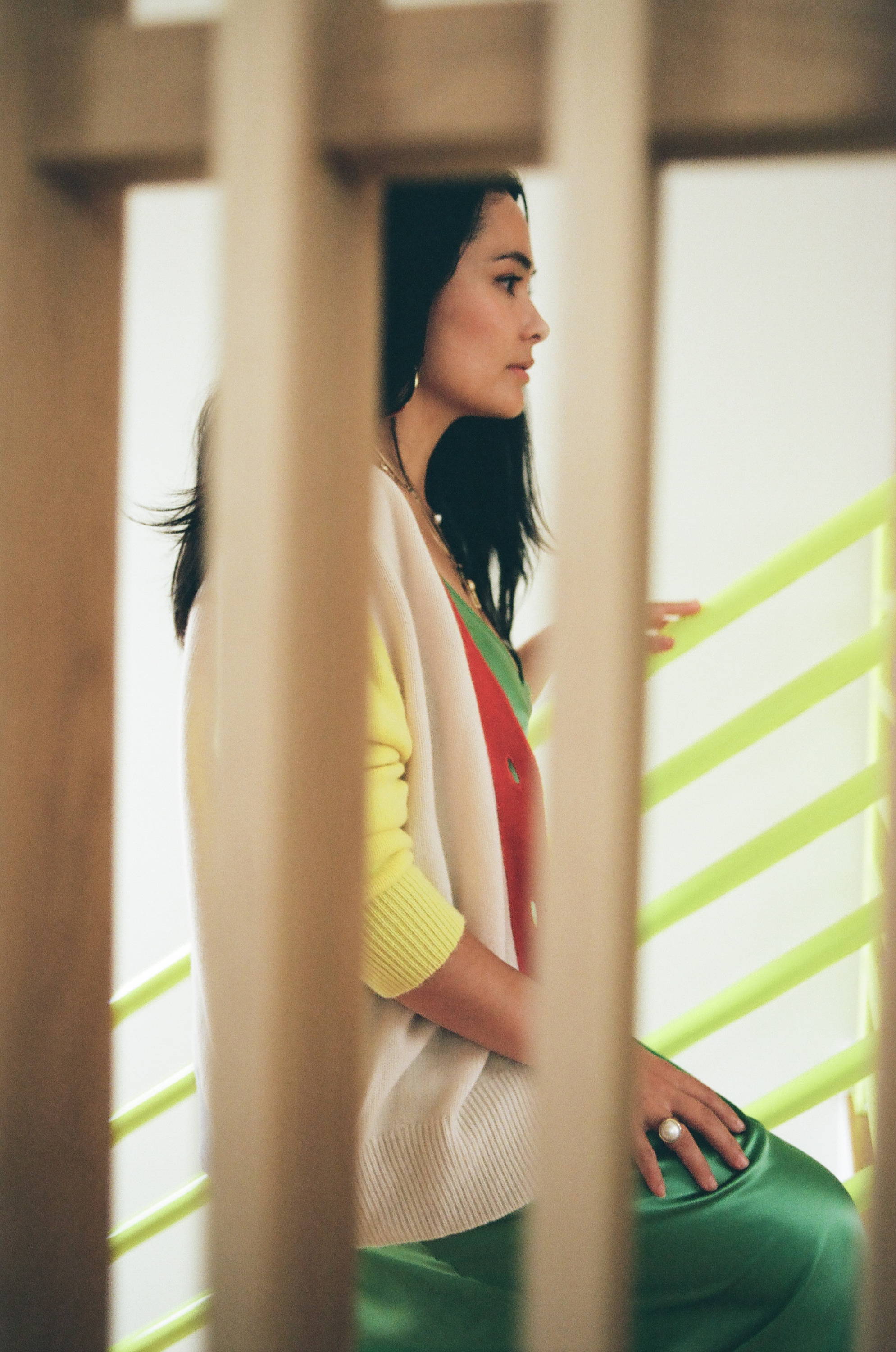 Do you find you perceive beauty in unusual places?
I just commissioned a huge sculpture of my son's ear that's mounted on the wall of our store. When I'm breastfeeding him, that's what I'm staring at. I spend a lot of time looking at ears. Call it unusual, but to me, the ear is a form that I love.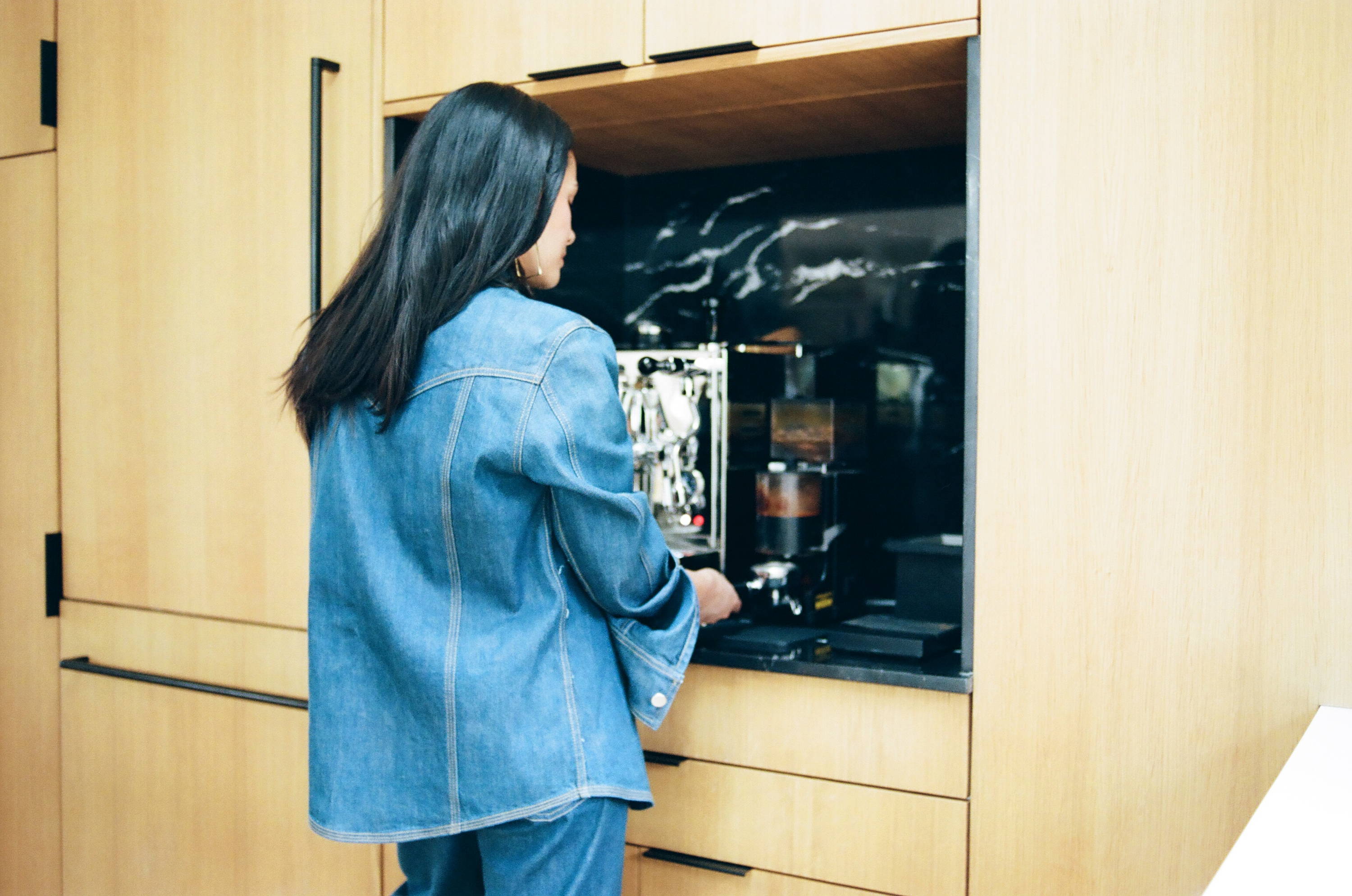 You describe your creative process as a physical one – rather than designing on the computer – how do you arrive at new design?
My process involves a lot of playing with materials. Sometimes I begin by manipulating an existing design. Sometimes I have a rough sketch and I explore it's dimensions by carving it in wax. And sometimes it's a collage. It's hard to get me to sit down and work creatively in front of a computer.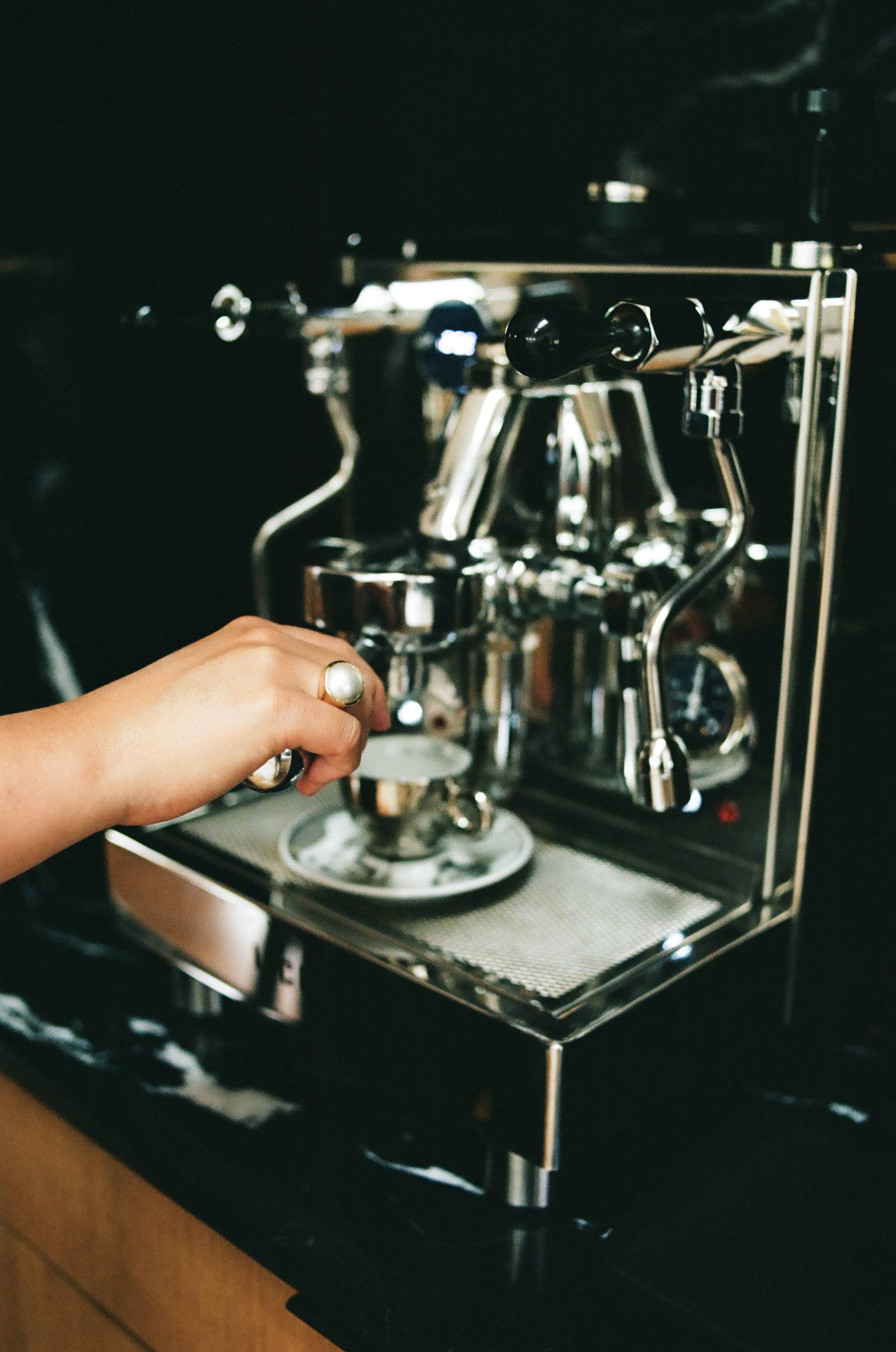 You have said that you like, 'Jewellery that distinguishes the wearer as being artful'. Do you think about how your customers wear your pieces and does that drive the creative process in any way?
I often work with a muse in mind and I think about what their dream piece would be. Those muses are sometimes existing clients, and sometimes they're aspirational ones.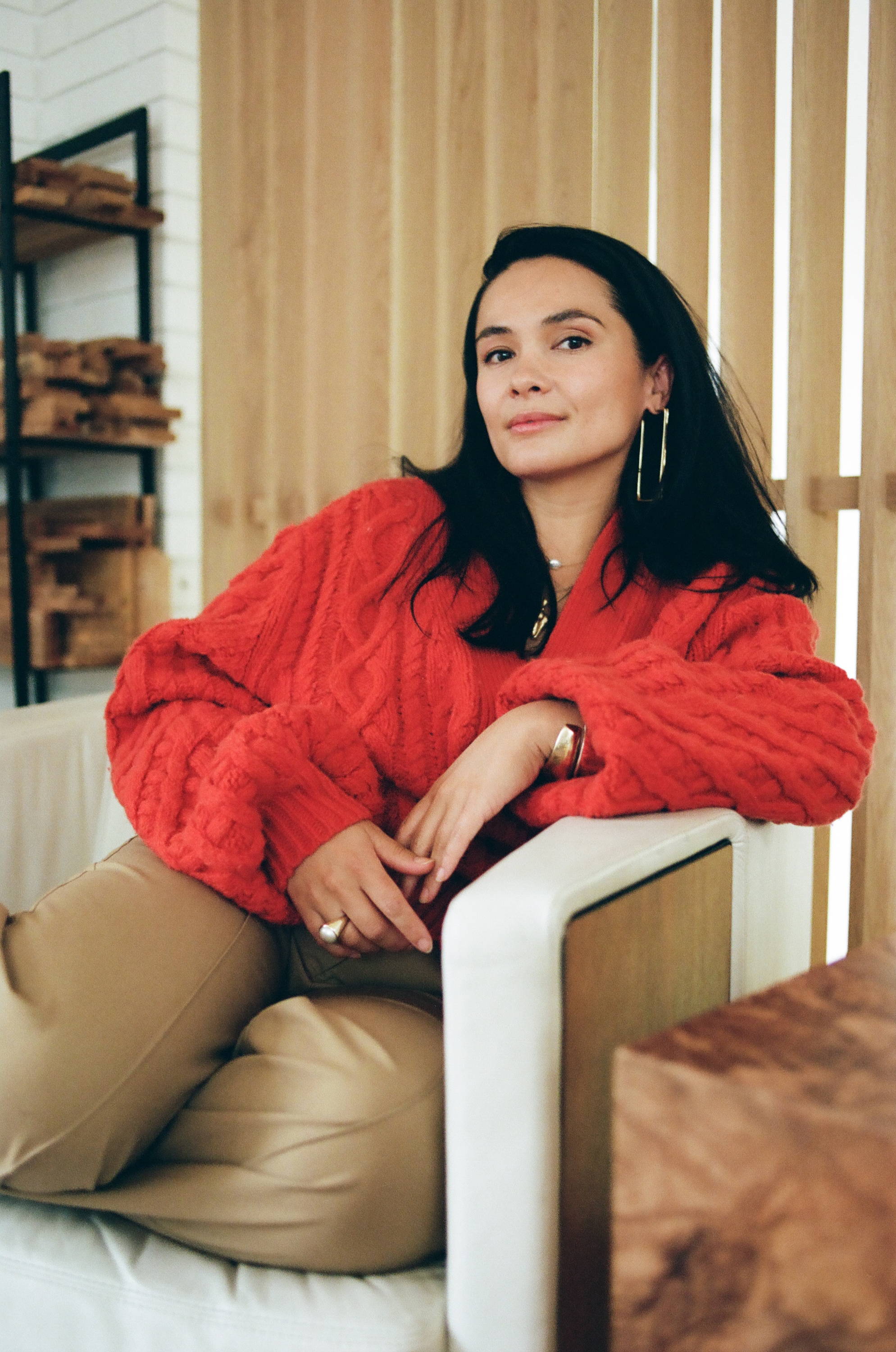 You studied architecture and admire the work of sculptors such as Alberto Giacometti (1901-1966) whose work is defined by raw, elongated forms. How do these interests feed into your aesthetic?
Architecture relates to my designs when I consider structure or how the wearer lives with the piece. Studying sculpture has made me think more about texture, proportion and form.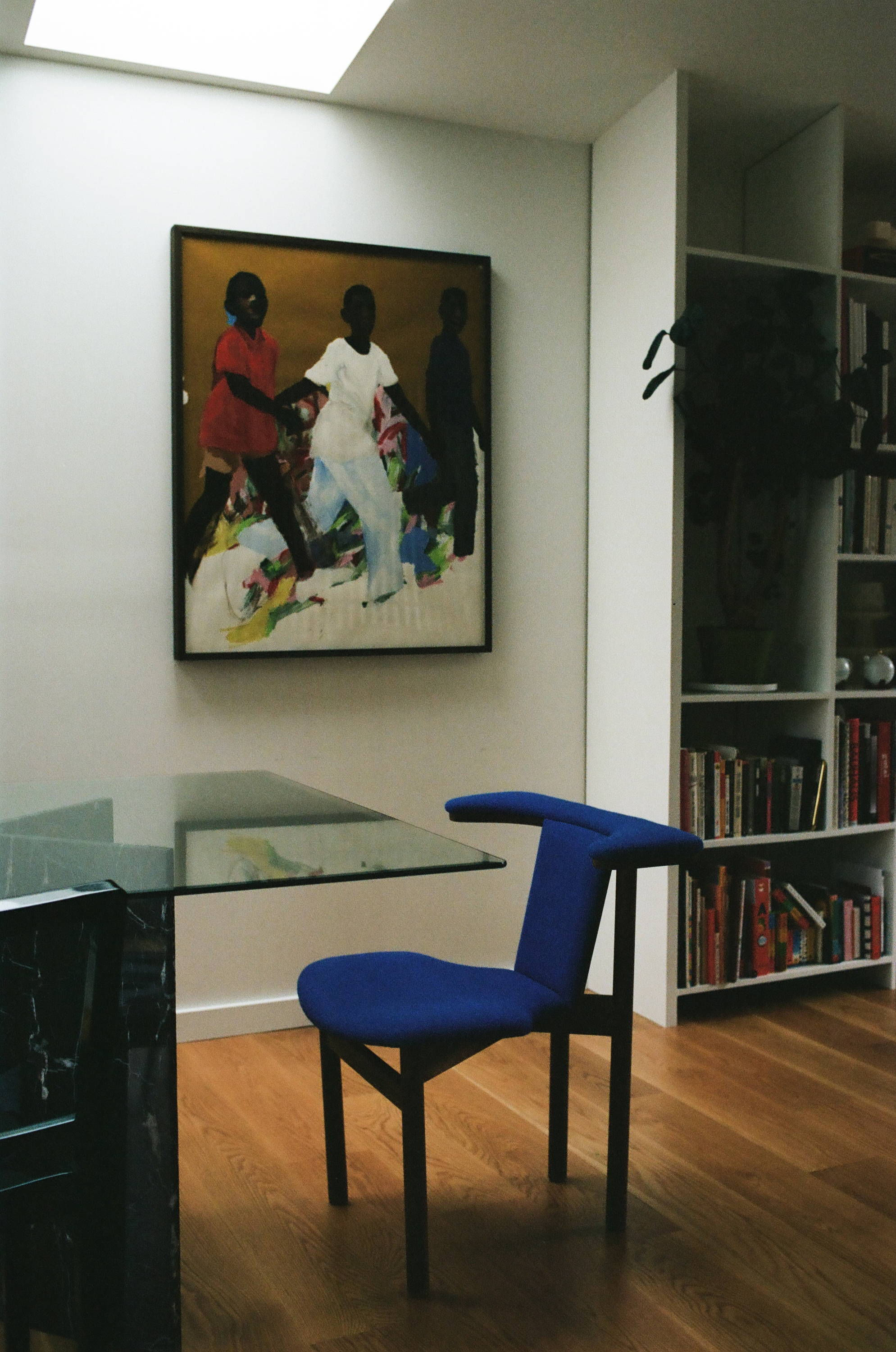 What are you drawn to in terms of interior expression for your home?
It's a mid-century home so we wanted to maintain that character. We referenced Japanese interiors with white walls, a natural palette, clean lines, and paper lantern lighting. There are pops of playfulness here and there, like a tennis ball yellow railing at the entrance of our house, to keep things fun.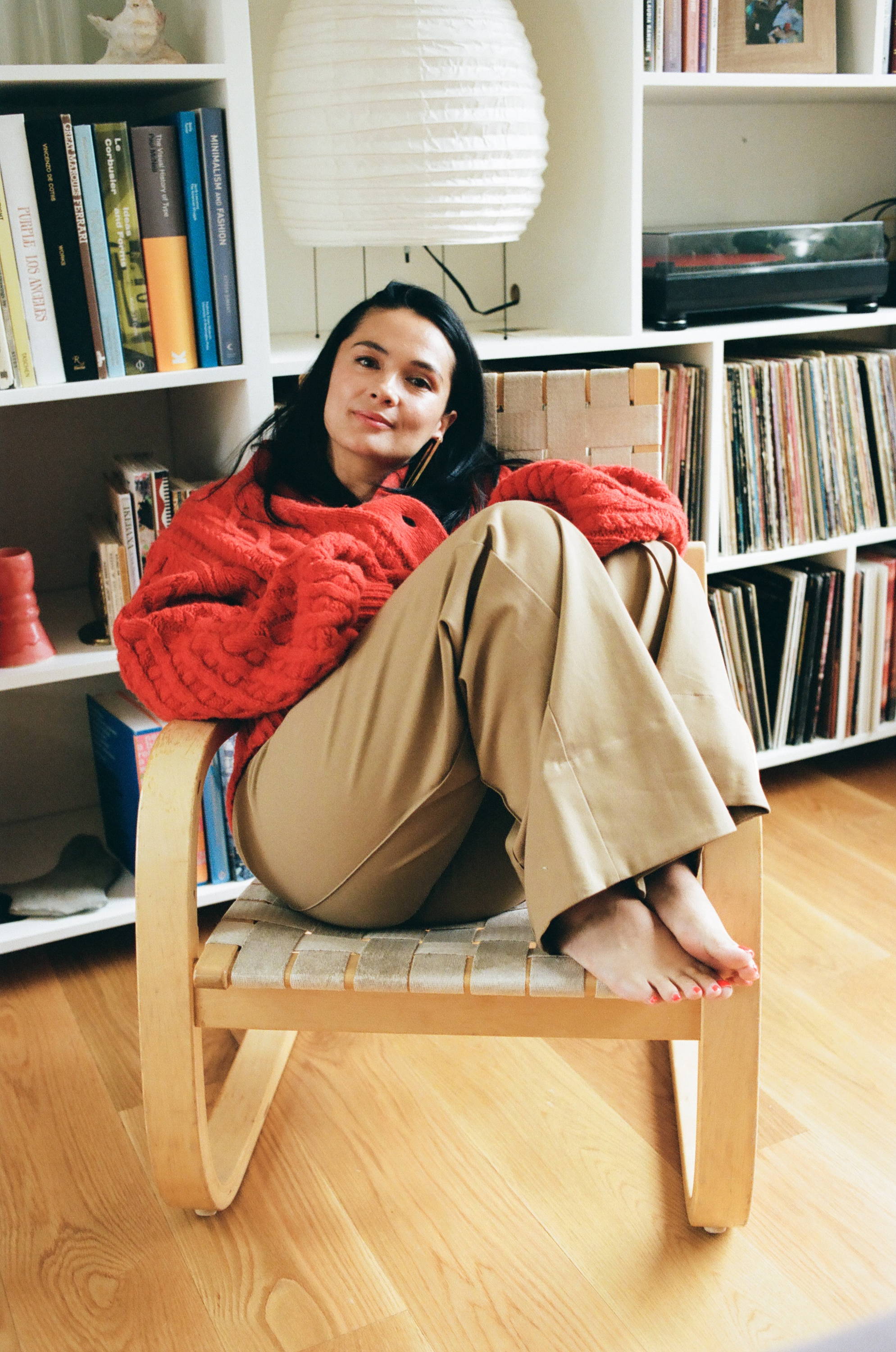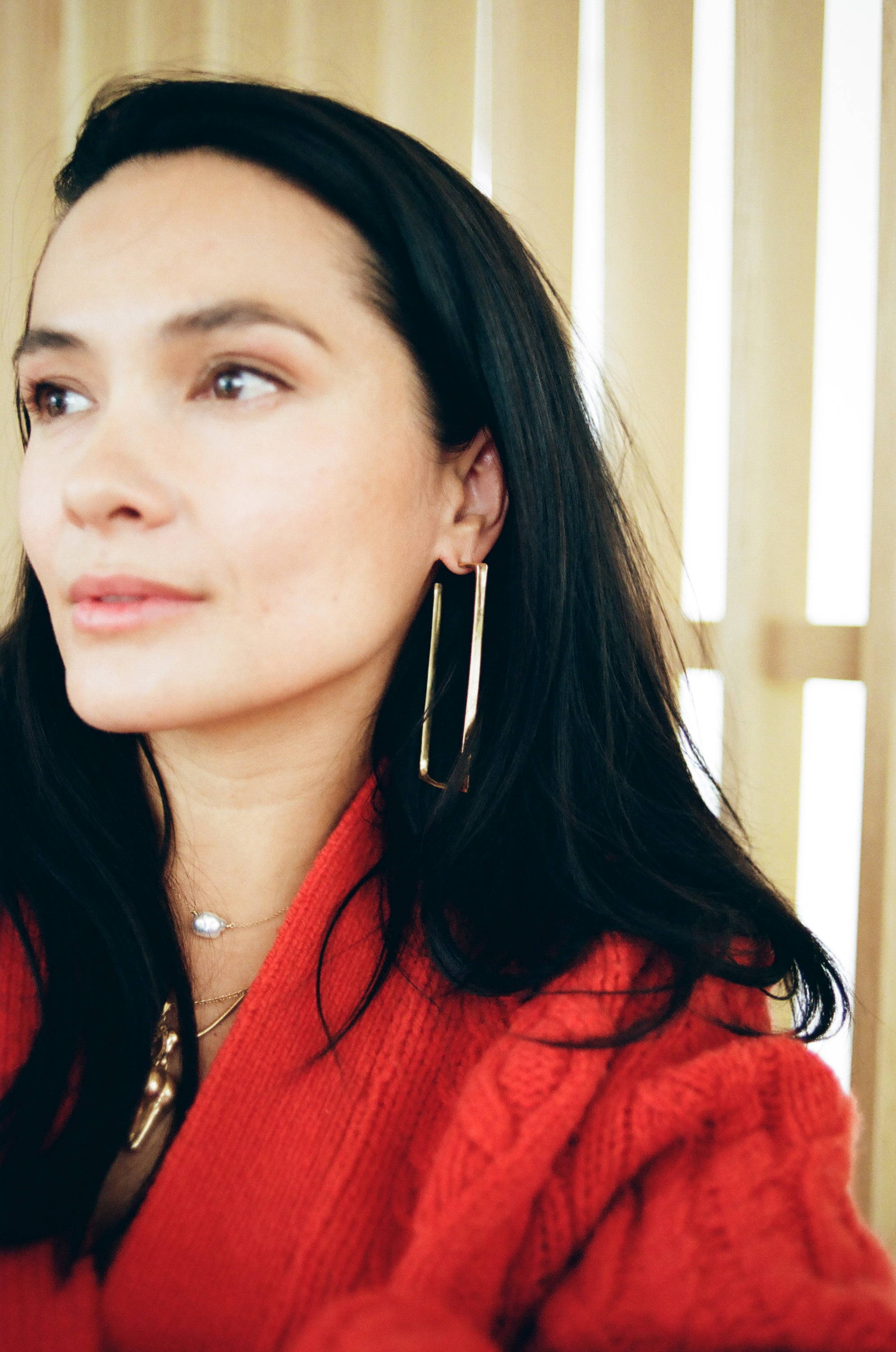 Do you value pieces with a certain design pedigree in furniture, lighting and objects?
My parents are in the furniture business, and I grew up in a house full of architect-designed furniture, lighting and objects. Many of my furniture pieces are vintage, some are even pieces that I grew up with. I think I'm always looking for silhouettes that are both timeless and interesting.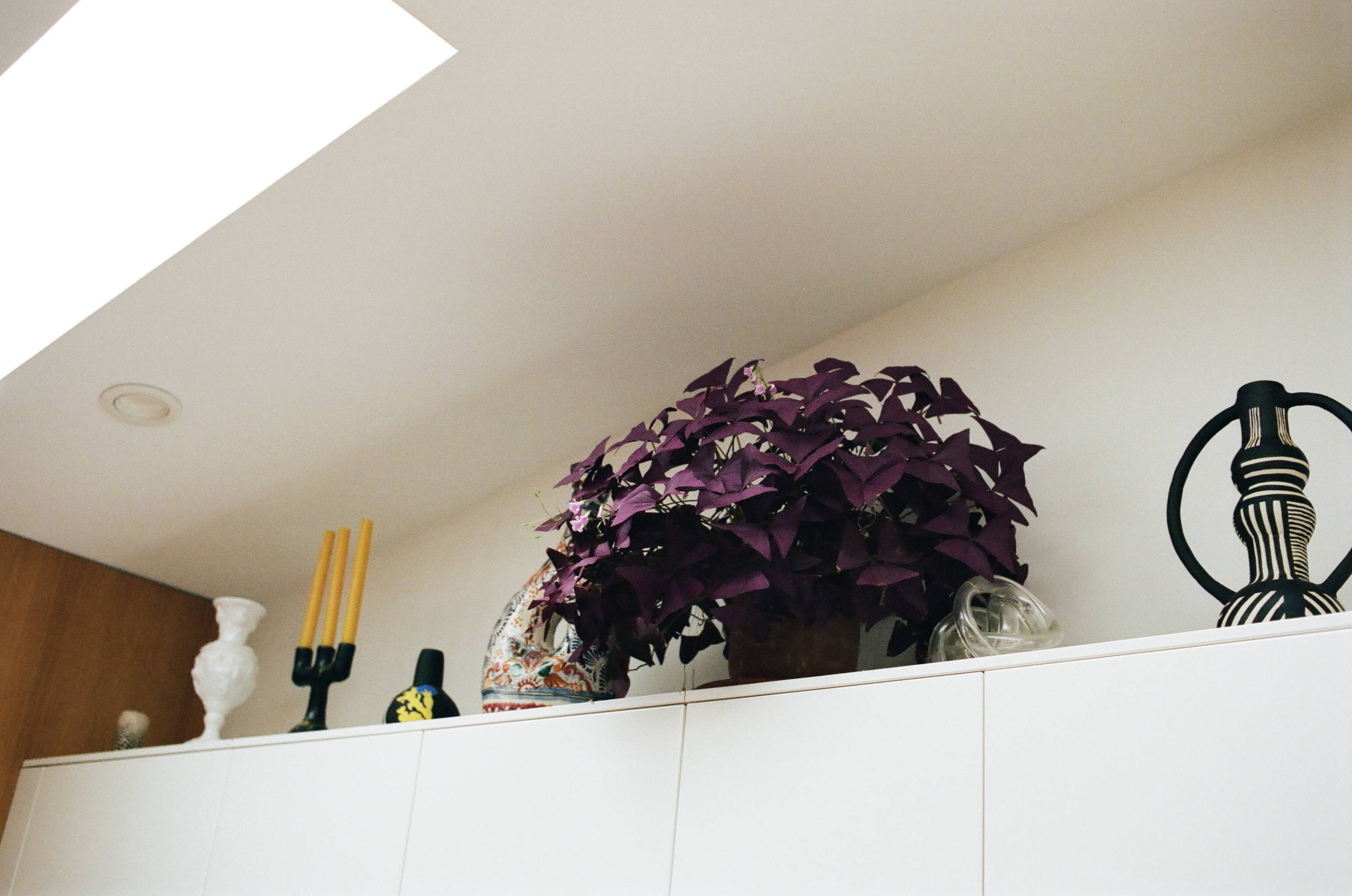 How has the new baby shifted the dial in terms of life, home, work, everything?
My baby has helped me balance work more efficiently. If I'm dilly-dallying or procrastinating, it's taking away time from Batiz.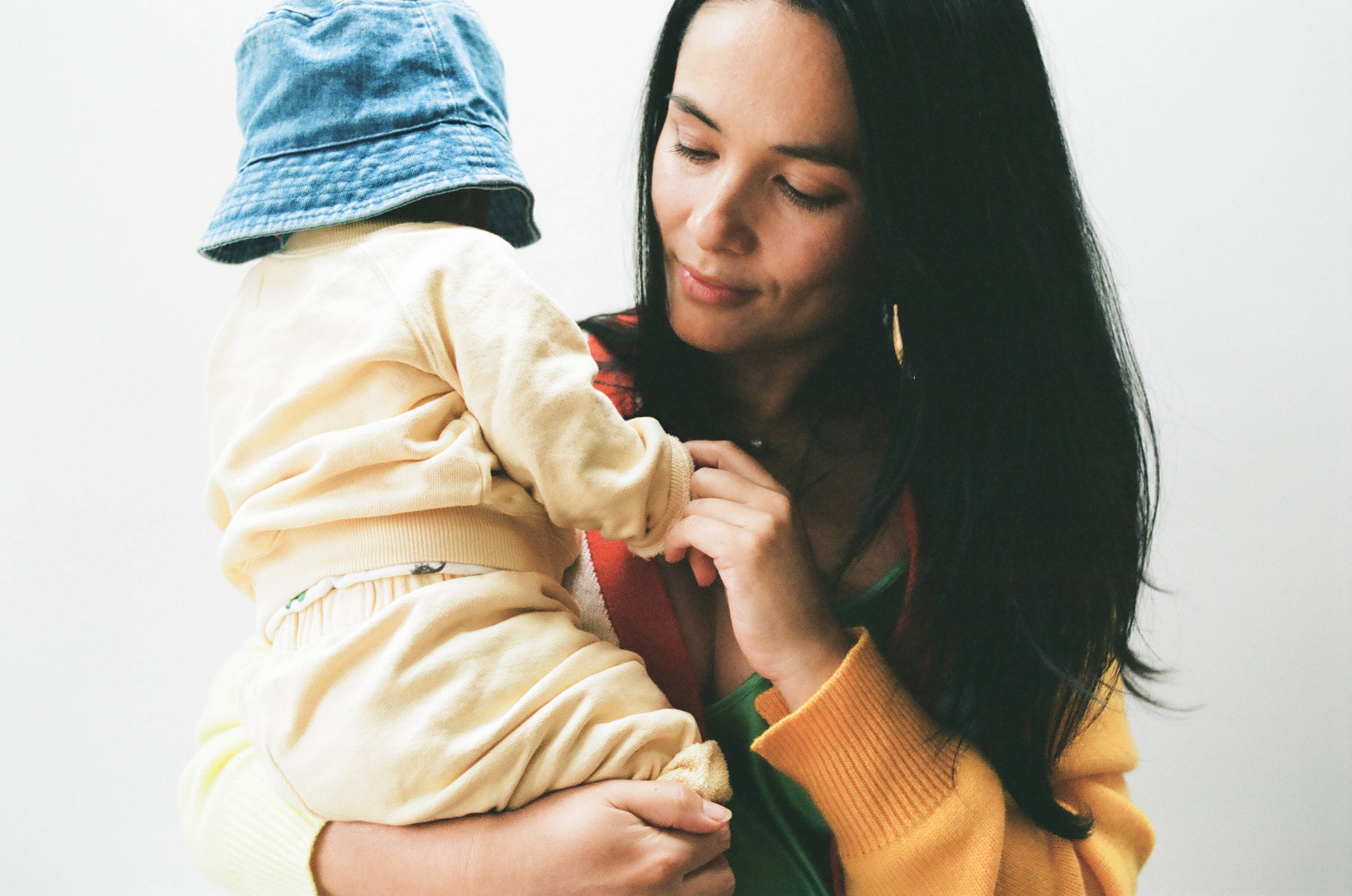 What 5 words define you?
Petite, mighty, sassy, curious, particular.
What can we expect next from Faris?
We just finished our fine jewellery line and a men's line. I'm super excited for those to launch - so stay tuned.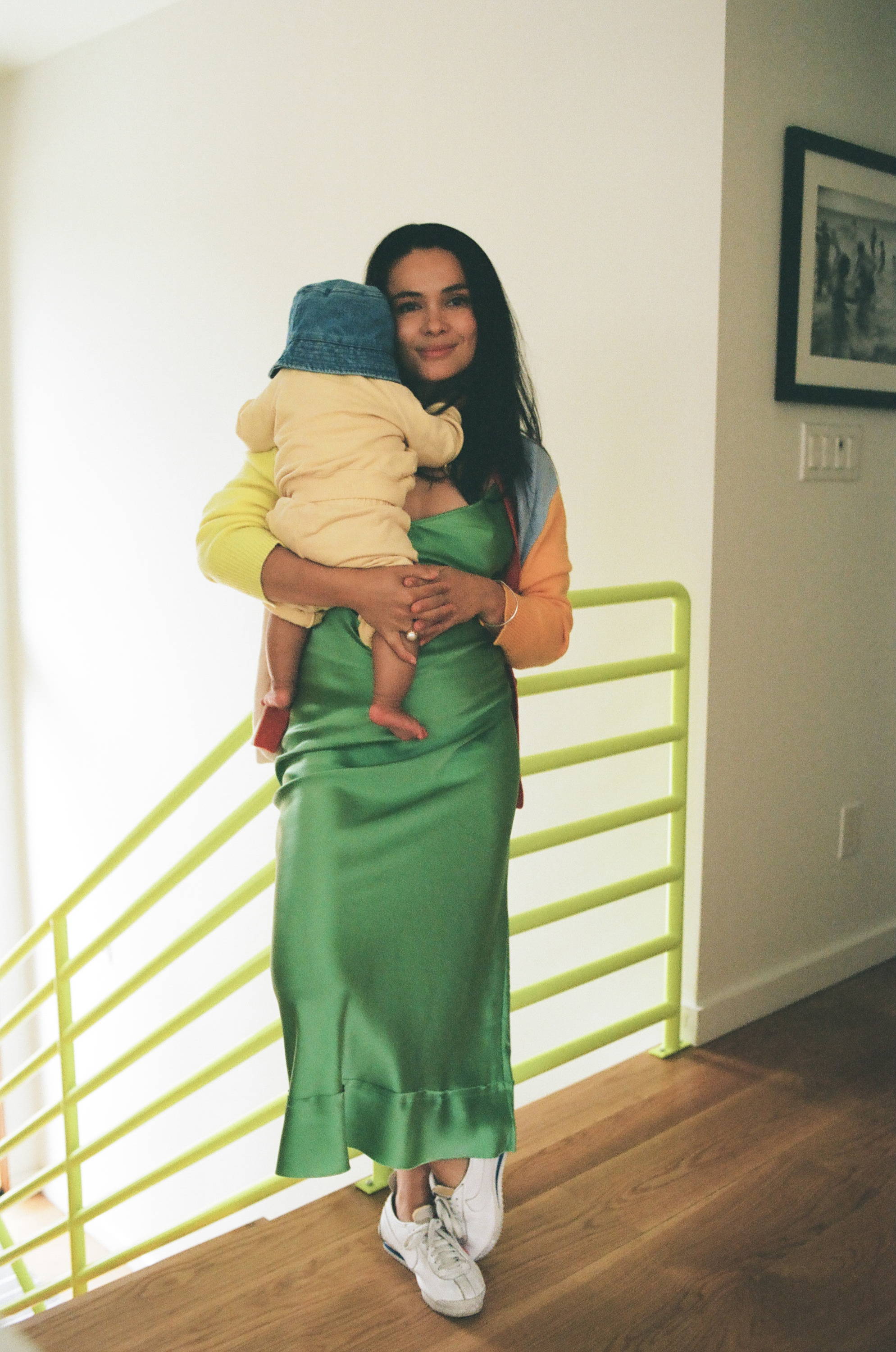 ---
---
---