LM Woman #49 / Emilie Delalande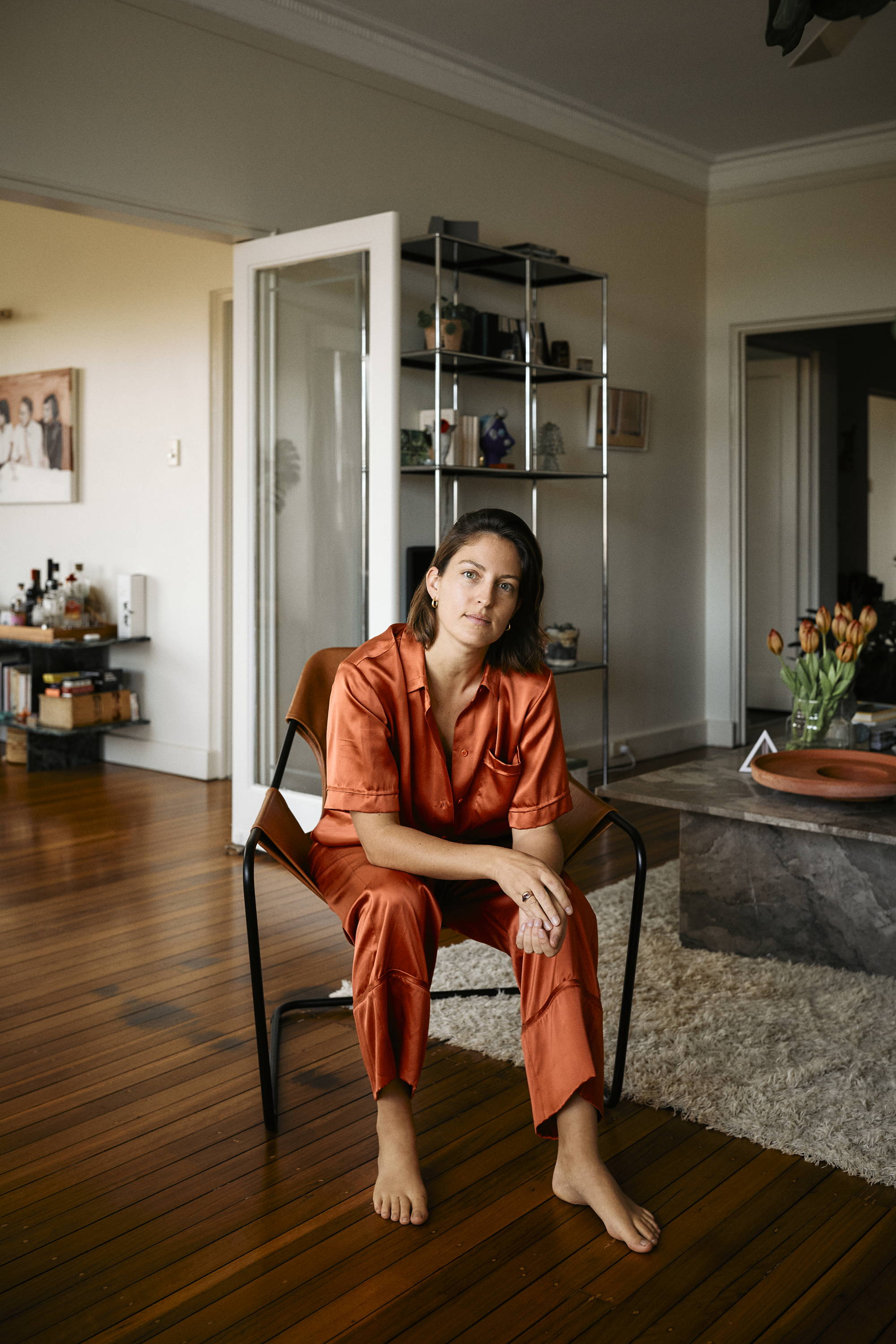 LM WOMAN #49 / EMILIE DELALANDE
---
Interior Designer Emilie Delalande has always had a penchant for objects, so much so that as a child her sister called her 'the antique dealer'. Cutting her teeth as an intern with famous classical French interior designer Jacques Grange, she moved to Sydney to work first with SJB and then Akin Atelier. Since setting up her own practice, Etic, she has an impressive portfolio of retail and hospitality projects under her belt, not to mention the signature ease of her own Art Deco home.
---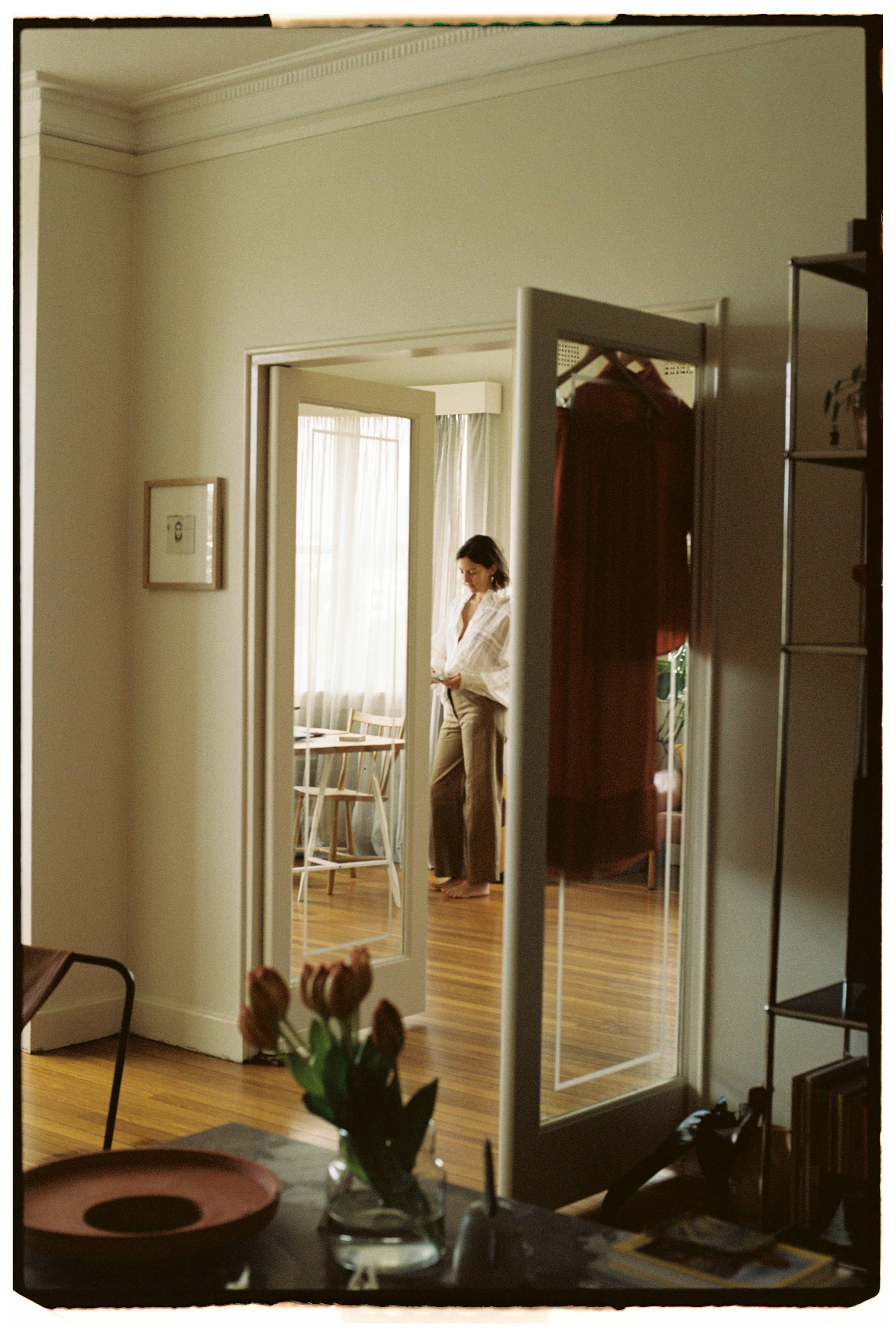 As children our understanding of place is so instinctive and elemental. Yours is a case in point - where an old French farmhouse provided a sense of tactility. What are the materials and sensation you recall from that time?
I have always felt incredibly lucky growing up on my farm. As a little girl, evolving in nature was very formative. It gave me both a sense of freedom, calm and resourcefulness. I spent most of my time outside observing life around me and my dad working. Driving tractors, making things in his shed or building treehouses gave me a real appreciation for how things come together. The farm was built in the 17th century and every space and material had its own history. There was a dip in the entry terracotta tiles where people had walked for centuries and the doors had natural brass handles which left a metallic smell on my hands for hours after touching them. There were so many powerful moments; it's like the building was talking to me. It was a very sensory house which is the main reason why I became an interior designer.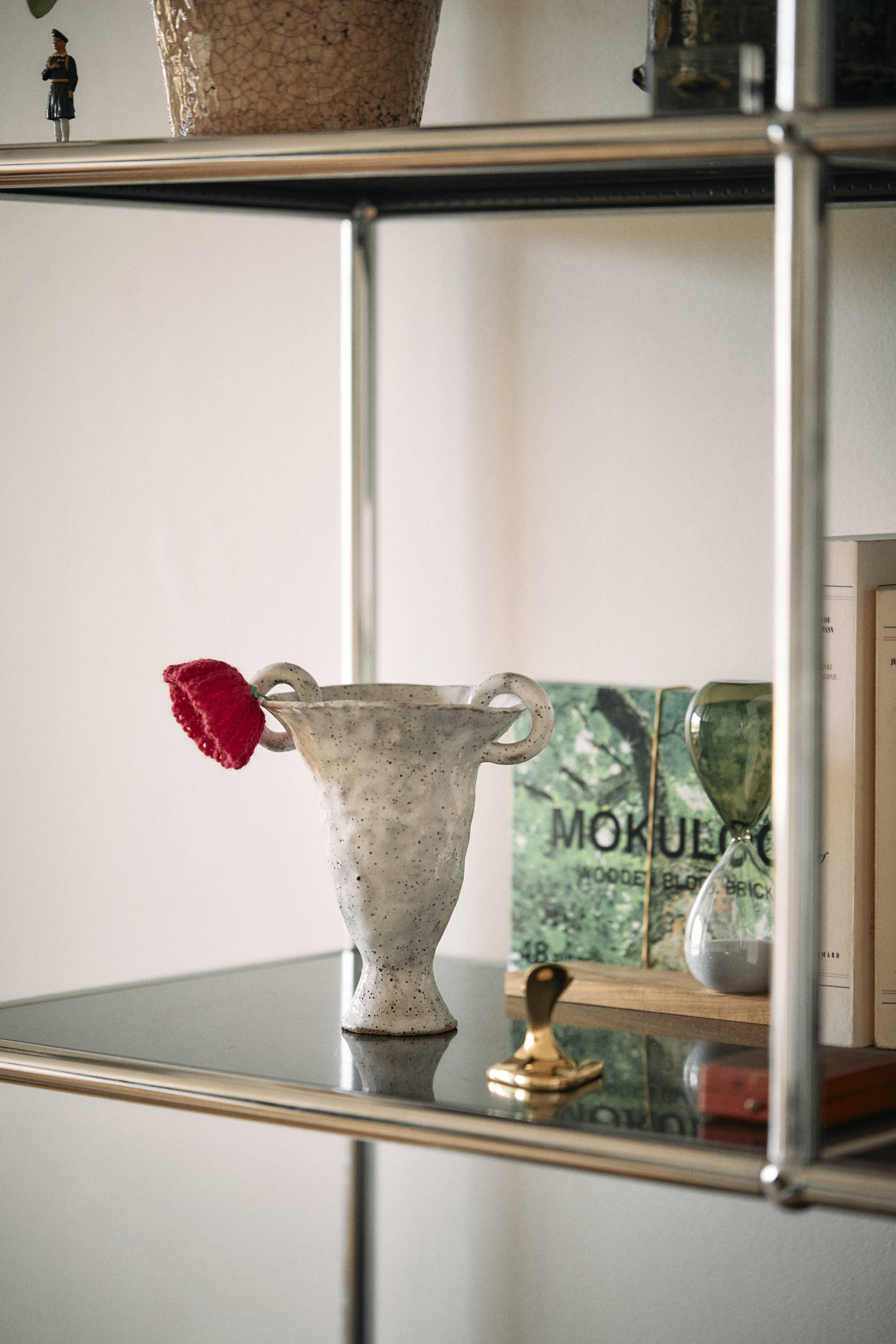 ---
"I feel like success has been achieved when I reach the point when I can put aside my personal sensibility and channel that of my client."
---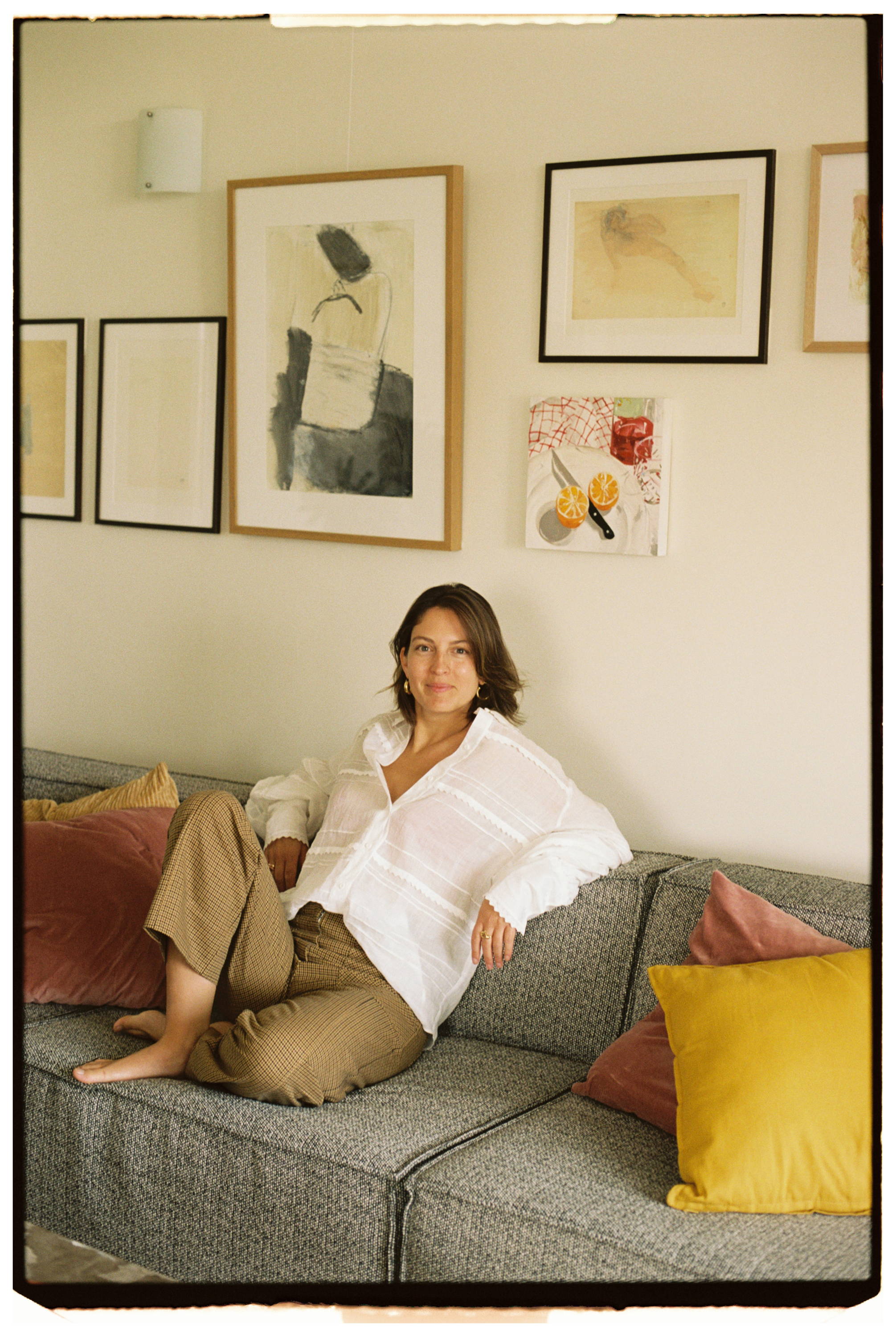 Your design practice is called Etic – an anthropological term which describes analysing society or culture from the outside, but in a way where the human factor is central. How does this inform your design process?
It is paramount in the way I work. I thrive on getting to fully understand the person who will use the space I design. I feel like success has been achieved when I reach the point when I can put aside my personal sensibility and channel that of my client.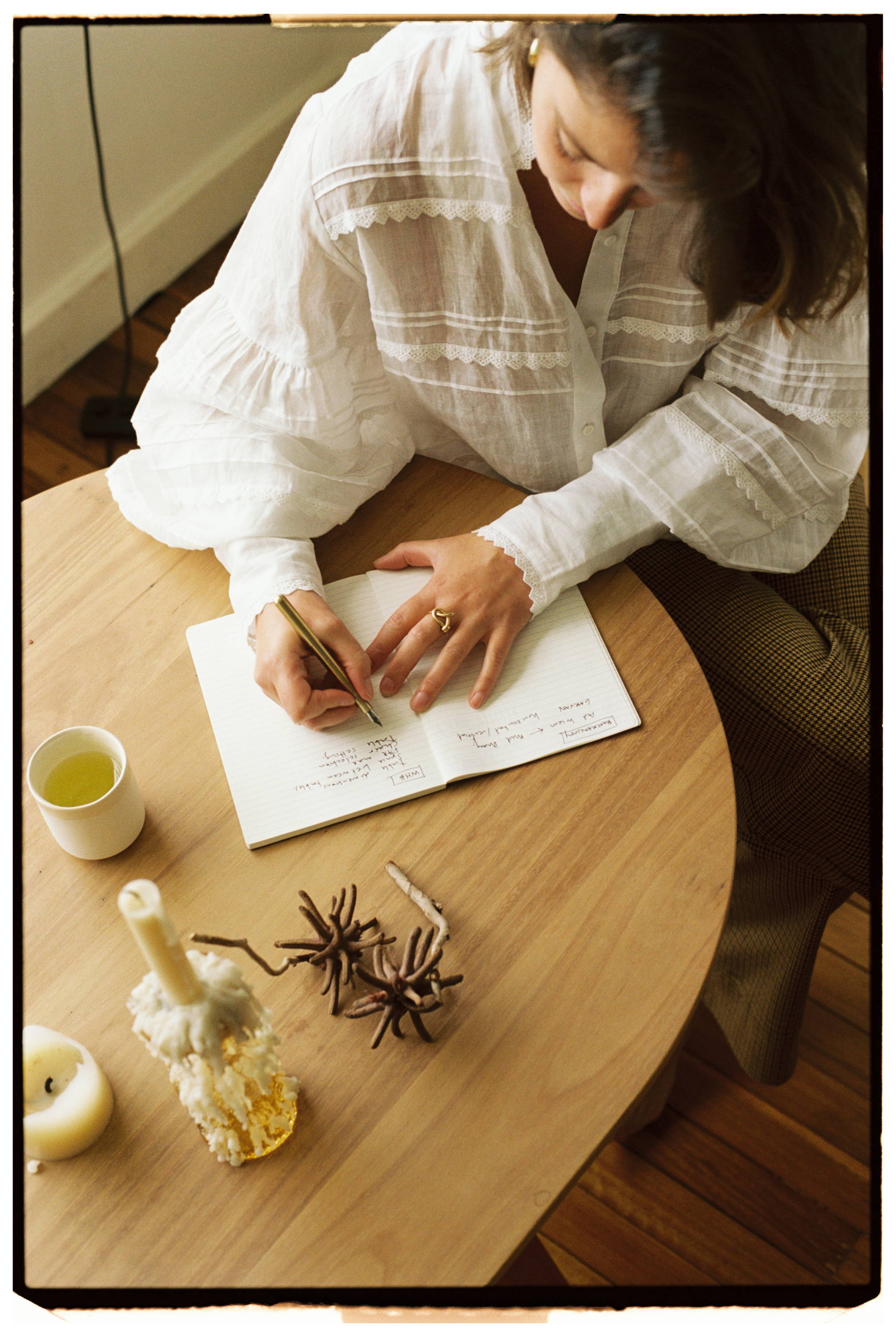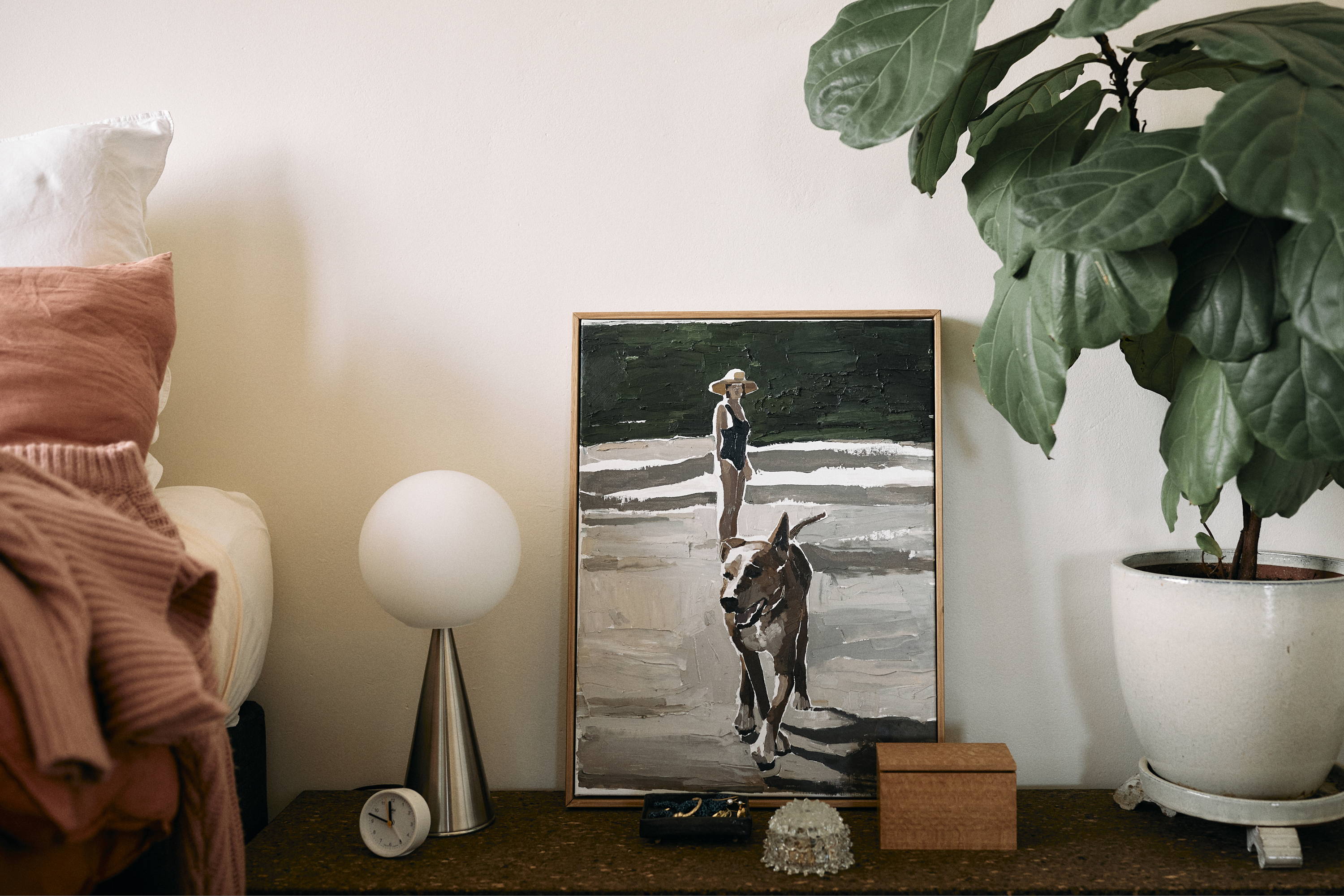 You work across retail (Lee Mathews stores) restaurants (Barangaroo House) and event spaces – all of which require a certain atmosphere that is perceived instantly. What are the hallmarks of a great space?
To me, what matters the most is to always refer back to the brand's core values and who the end user will be. Analysing a site and creating an offering from the beginning ensures there are solid foundations and coherence in a space. Understanding what elements are essential to the experience within the space should always be the main focus. A retail store, restaurant or house can't be designed in the same way - it is all about the level of details and what details the user will interact with most.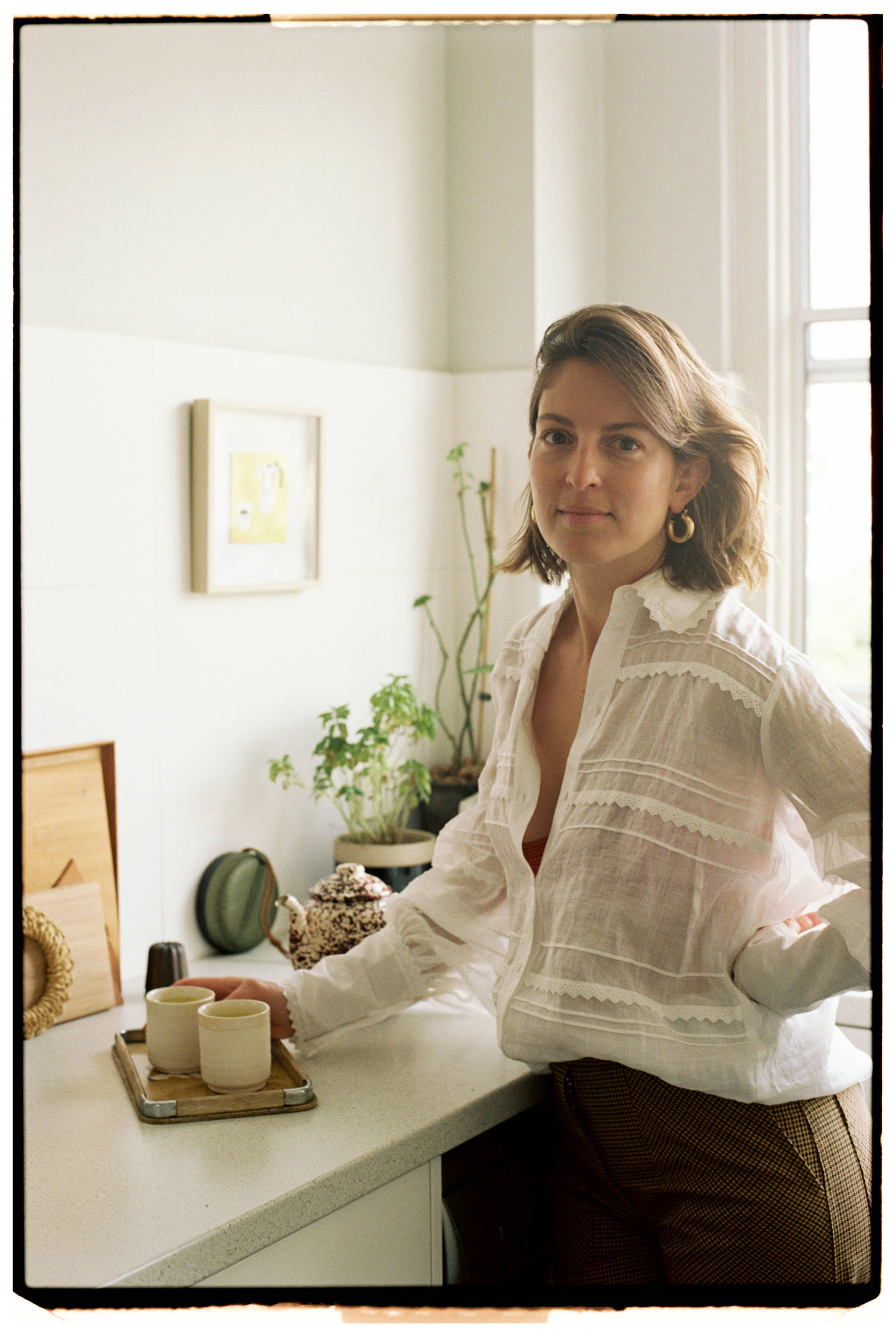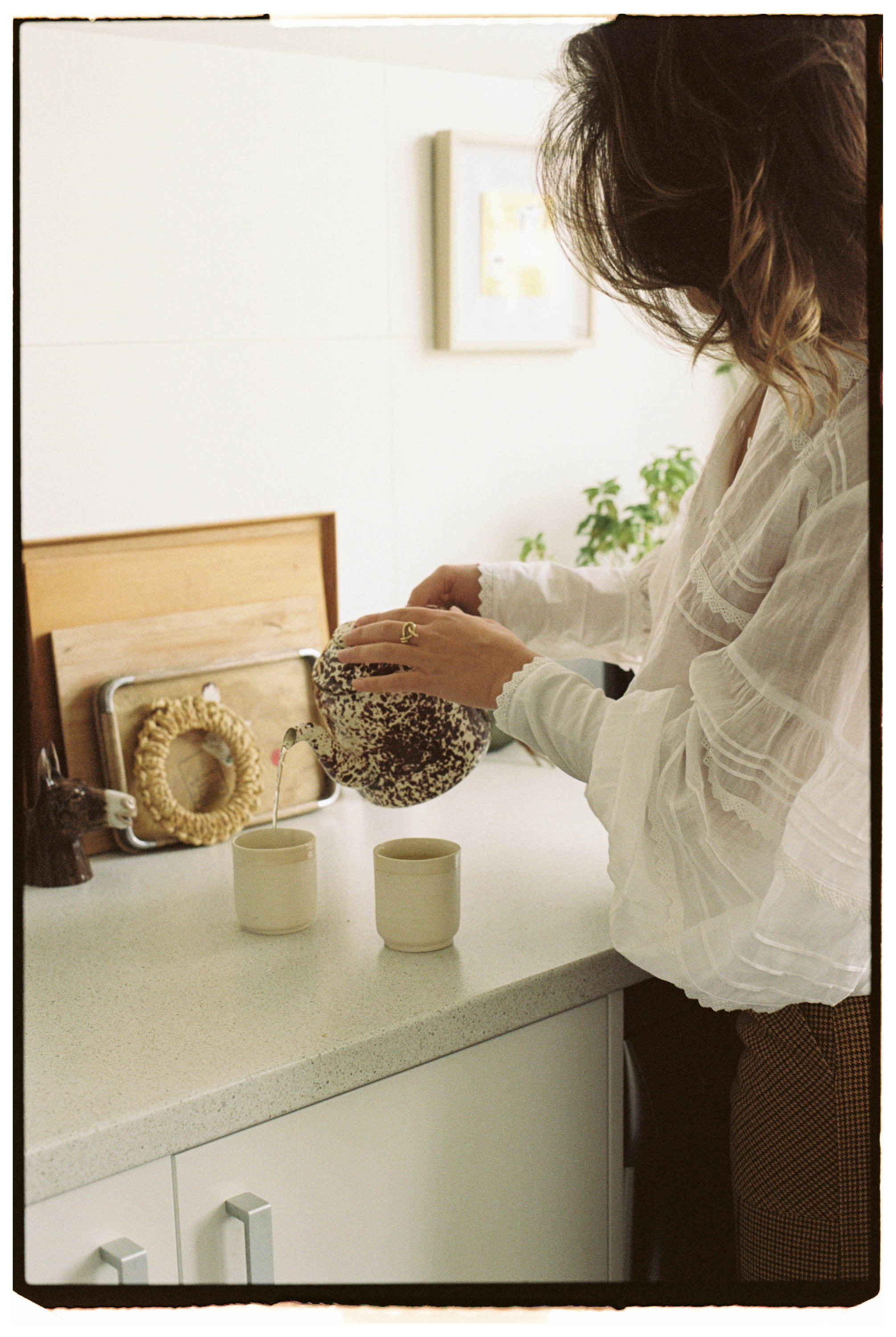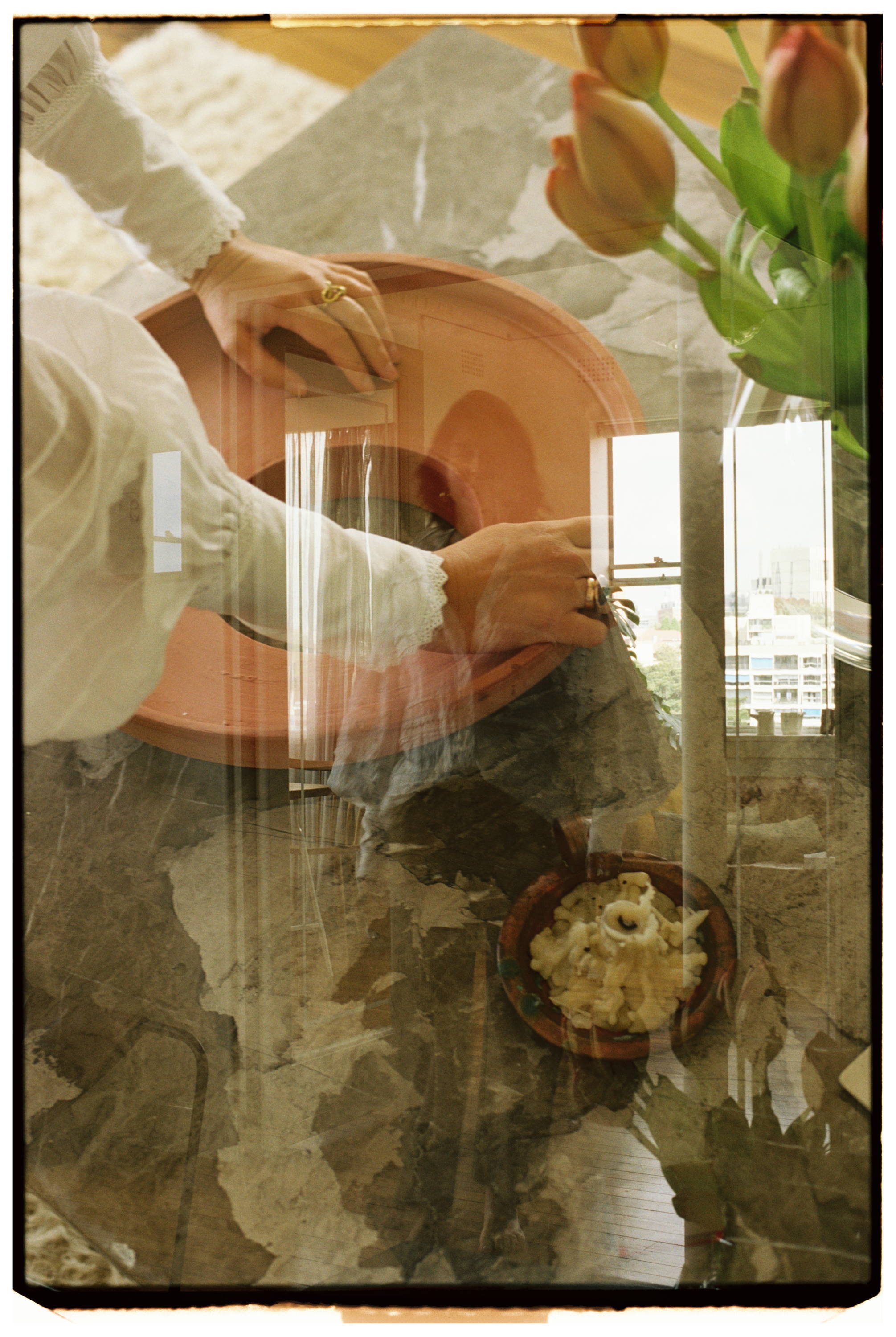 Your two-month internship in Sydney resulted in many years with respected and forward-thinking practices SJB and Akin Atelier – what did you learn from them respectively?
I was so green when I first landed in Australia. I could barely speak English so it was definitely a challenge! Jonathan and Kirsten were so patient and generous with their time. They gently introduced me to both Australia and interior design. Then, moving to Akin Atelier was an absolute revelation. Before meeting Kelvin, I had never stopped to think of what kind of interior designer I wanted to be. He has been a true mentor for me. He believed in me and put me in charge of the Merivale projects we had at the time. The level of trust he had in me was mind blowing. This experience allowed me to have direct contact with amazing clients and learn that details make perfection. Working with Kelvin changed everything for me. Before I moved to Australia, I did an internship in Paris with Jacques Grange who is an absolute legend in France. We were drawing everything by hand and had a more classical approach to design. Polar opposites!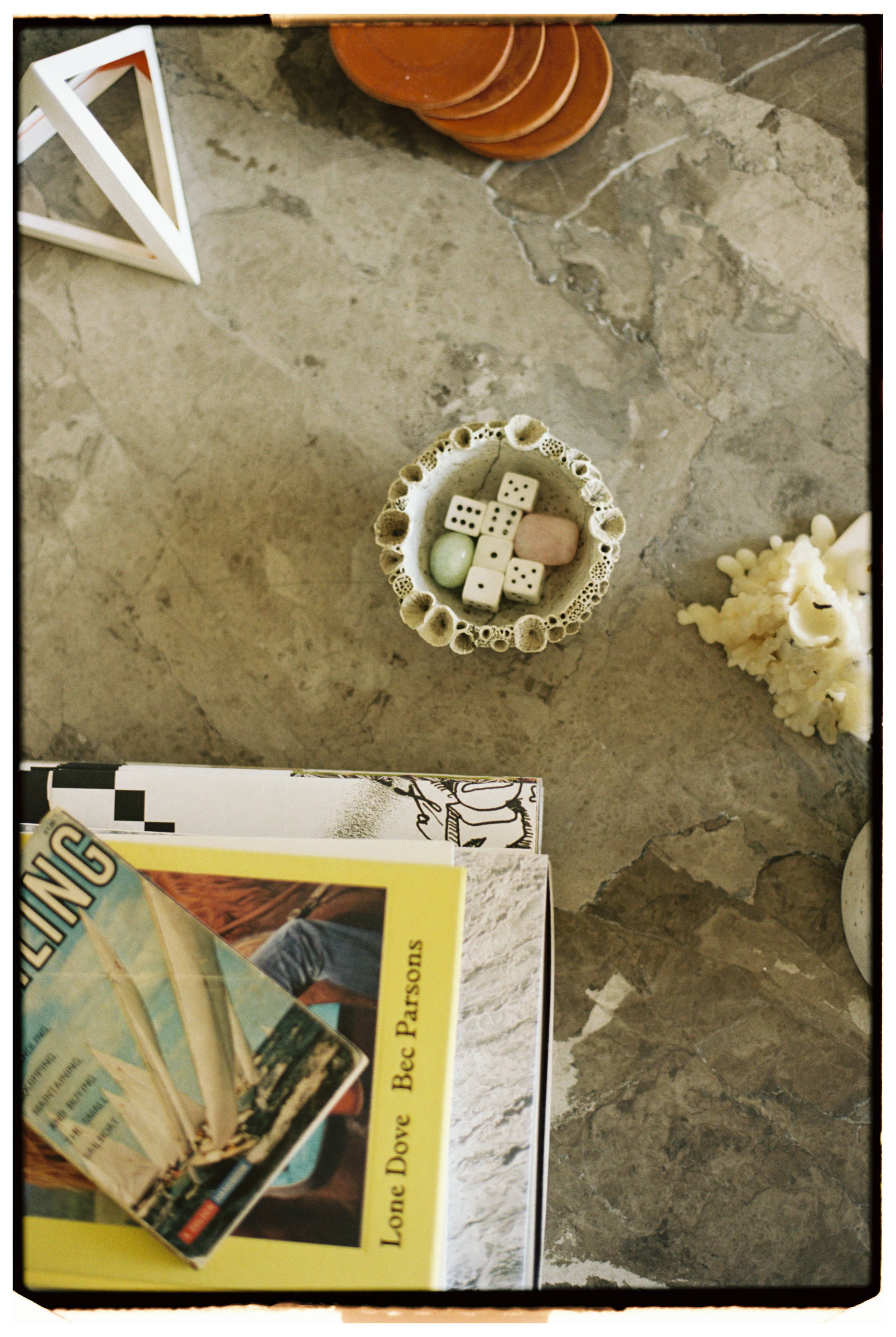 What were the priorities in terms of space, light, character when looking for a place to live?
My current place happened by chance. A friend shared the ad with me and I instantly fell under its spell. I didn't have any intentions to move but it was too good to pass up. What drew me to the place is the Art Deco building, its location, the high ceilings and the generous windows. I have a pet hate for new buildings that don't provide cross ventilation. I love the juxtaposition of classical spaces with modern furniture. Growing up, I always pictured myself living in a grand Haussmann-style building in Paris. To me, Art Deco buildings are the Australian counterparts.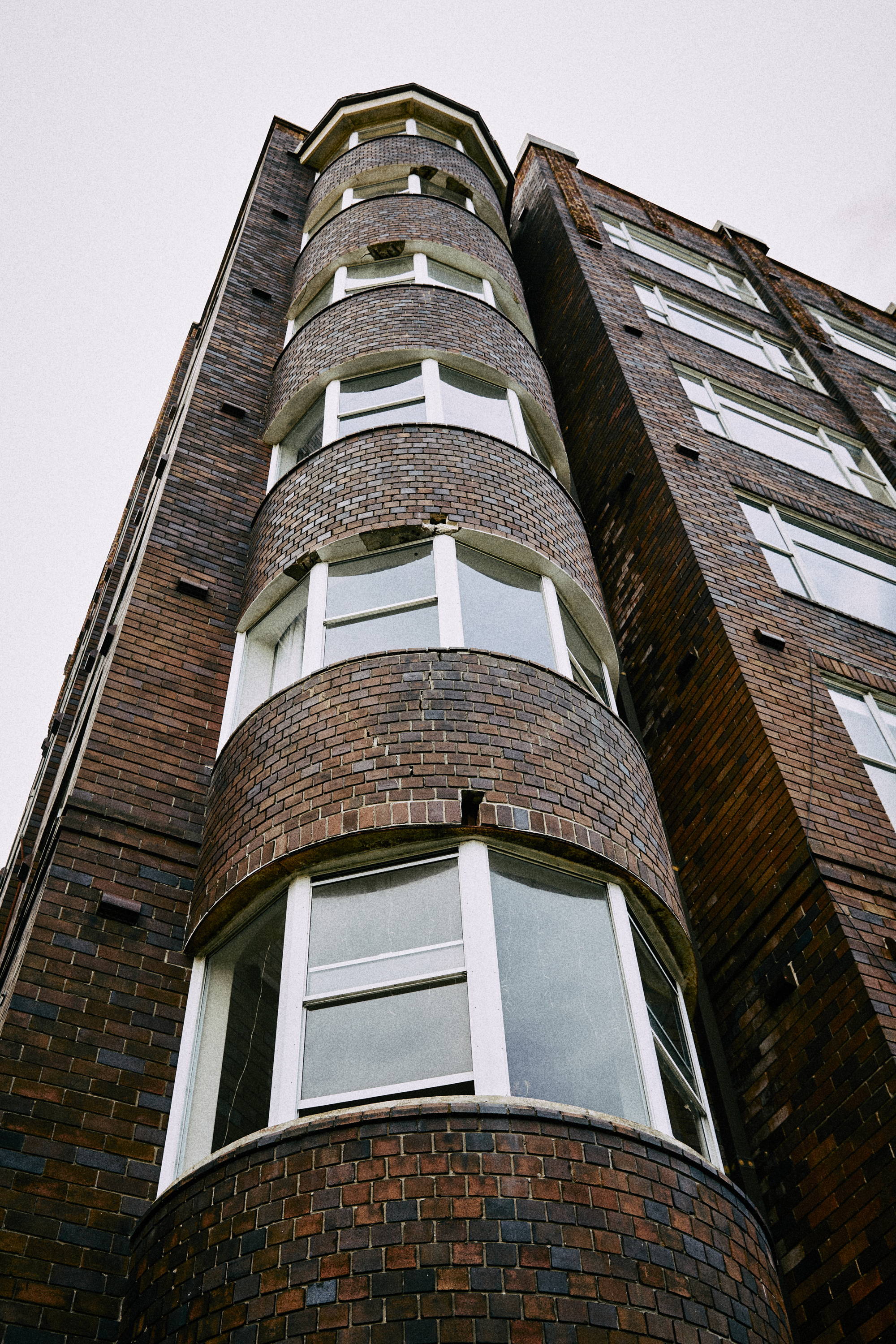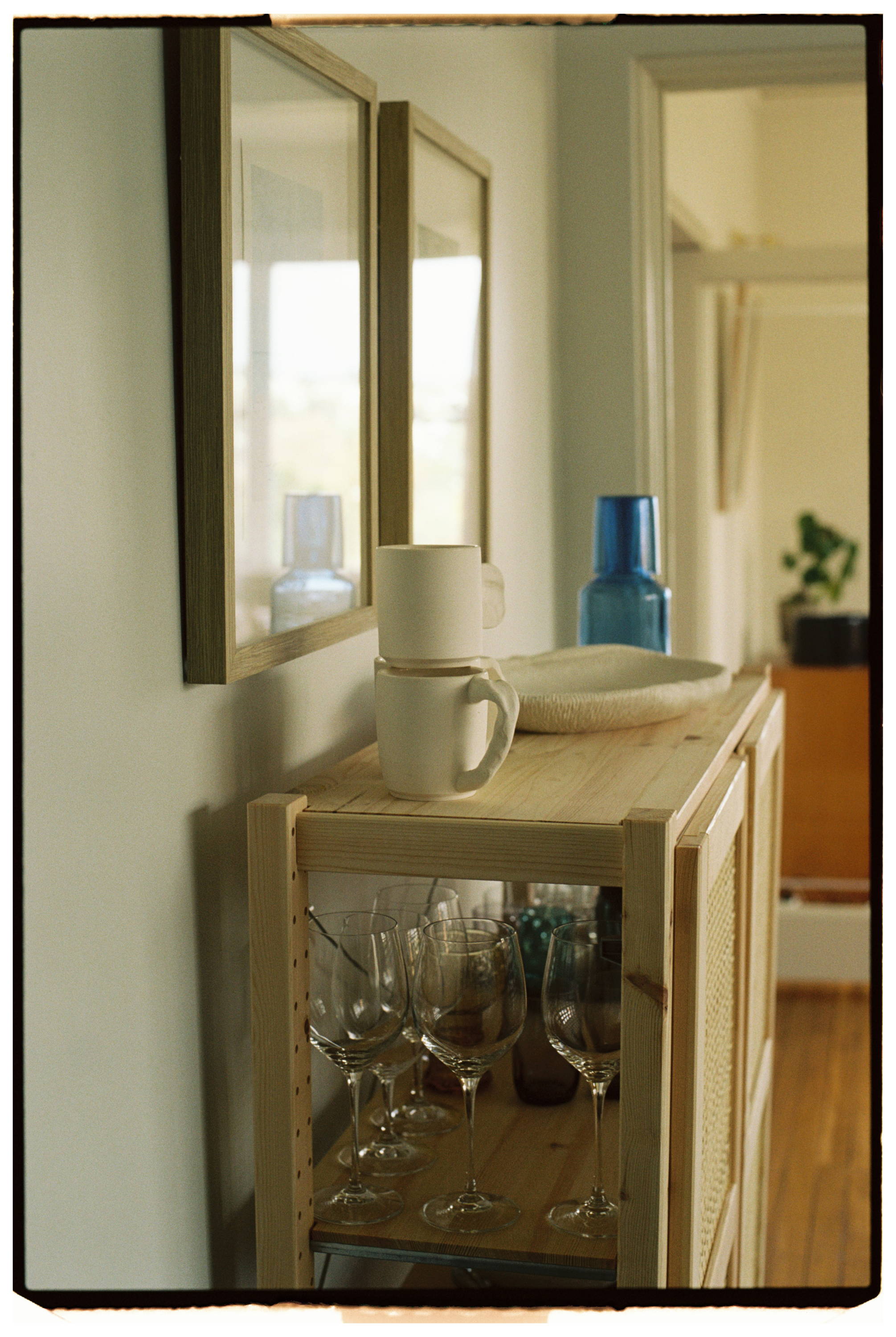 Your apartment has a beautiful sense of ease – what do you attribute that to?
That's a lovely compliment, thank you. I believe in organic-ness in life in general and that translates brilliantly spatially. Most of the pieces in my apartment have been collected over the years, some are family heirlooms and others are recent acquisitions. Everything I own has a purpose and so my apartment is very much lived in.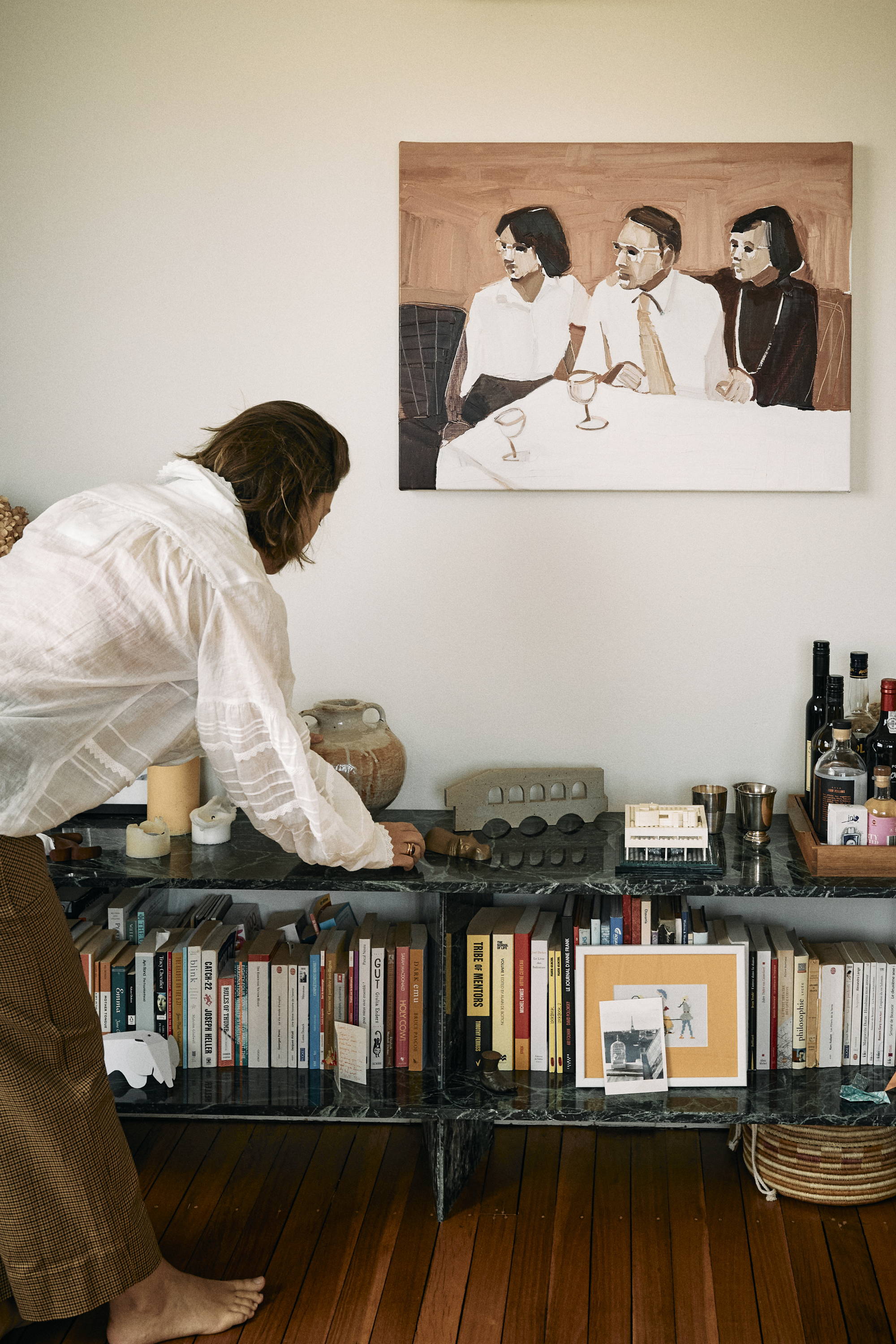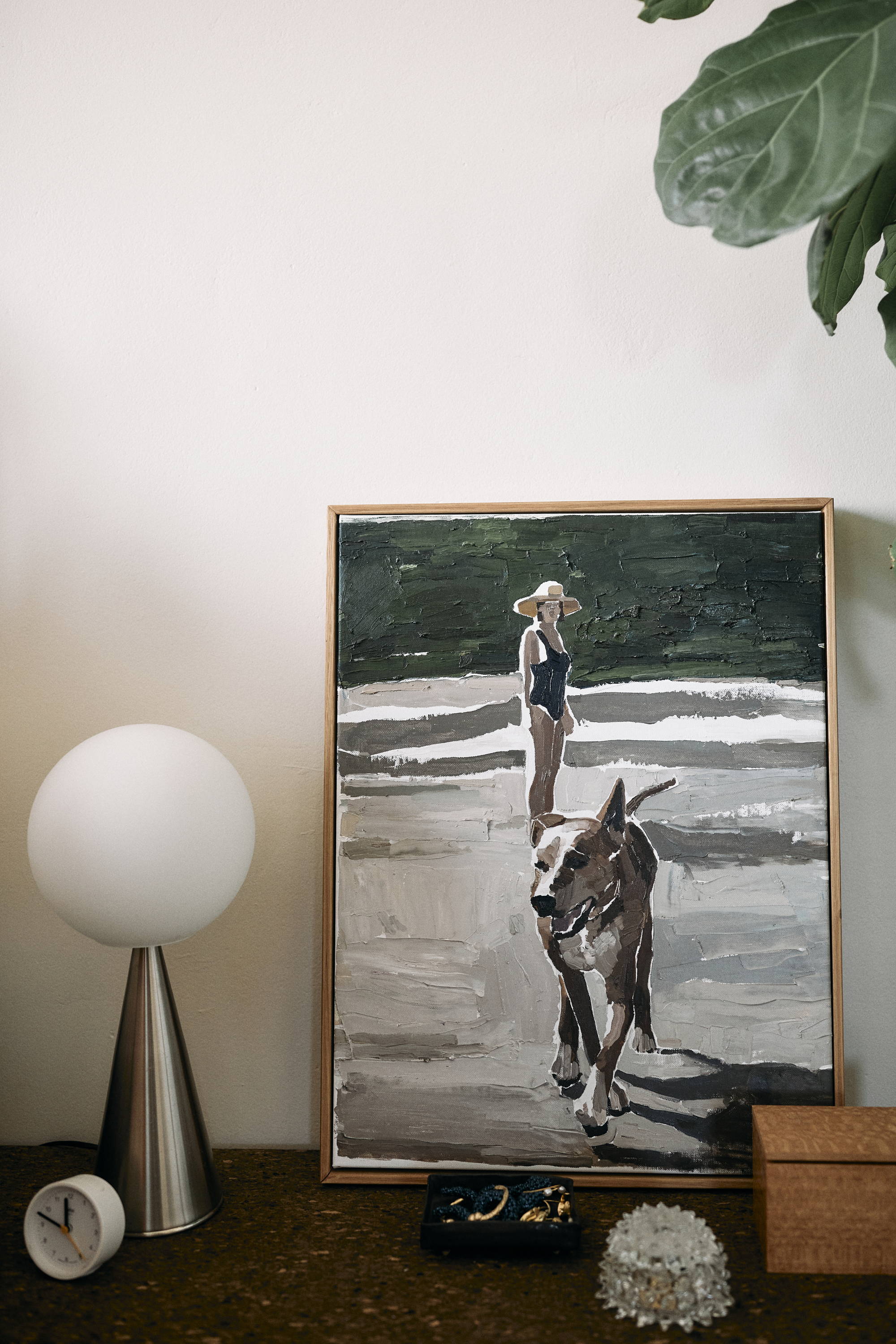 In choosing furniture and lighting pieces you favour the classics – what appeals to you about these items?
Timelessness is something I strive to deliver in my professional projects. Like many of my peers, I can't stand the idea of waste and bad quality. In France, we have a very strong sense of intellectual property so brands and products are fiercely protected. This must be in my DNA so I only own original pieces. Some are classic and others are one offs, made by local artisans, people I admire or even, made myself!
Iconic pieces have a counterpoint in your organic-formed ceramics, artworks and offbeat objects. Are you a collector of things?
Absolutely. I always have been. It started as a child being fascinated by family heirlooms. My sister used to call me "the antique dealer" as my room was full of random objects. She wasn't wrong. Today, I still carefully select and curate objects, artwork and furniture. My favourite pieces are the ones passed on by my parents and grandparents as well as the random objects collected during my travels.
Do you dress the same for work and play or do you have distinct outfits for both?
The way I dress depends on my mood that morning. Some days, I want to be comfortable and classic and others, I decide to be a bit more unconventional. That applies both to work and play.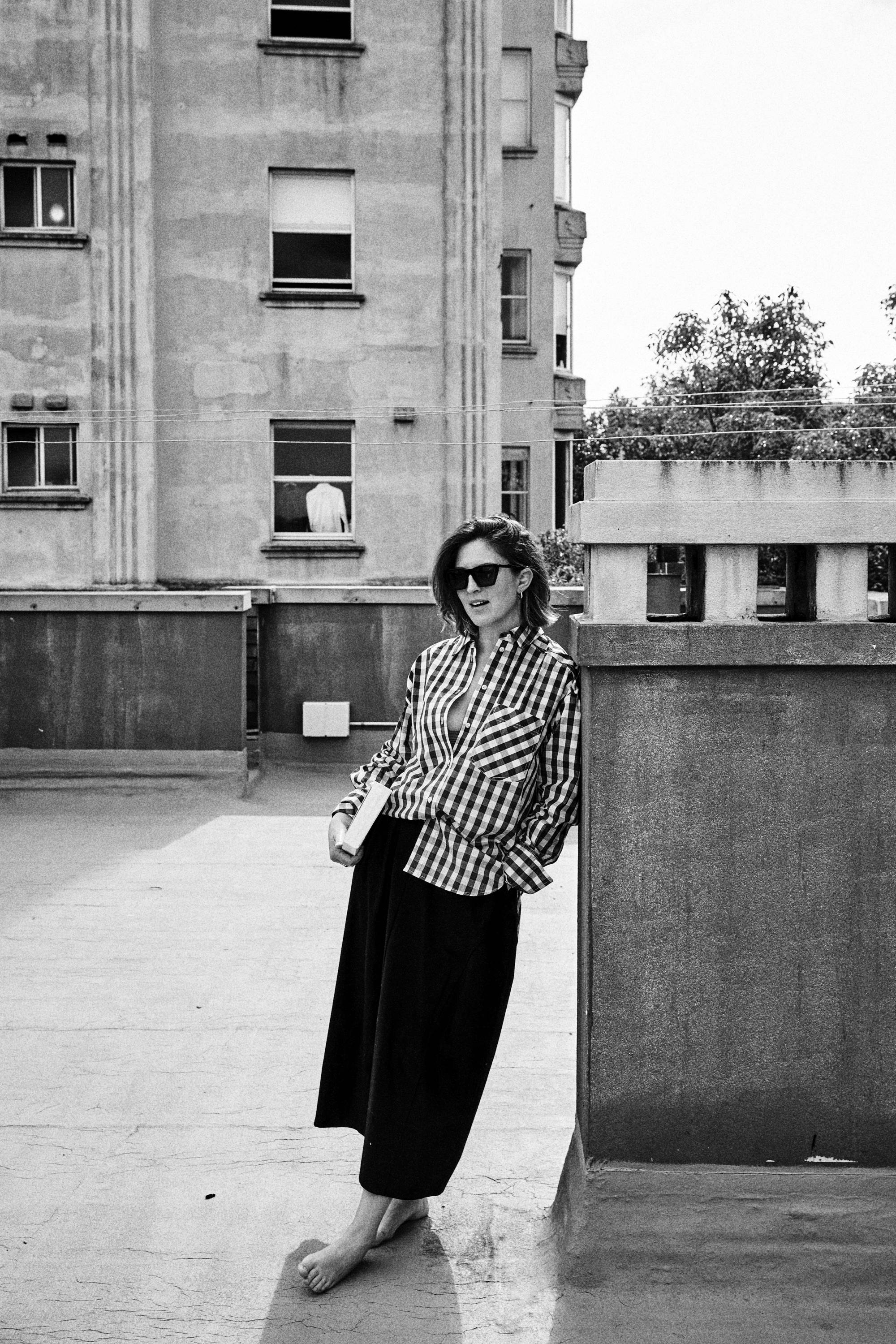 What matters to you in your clothing choices?
Comfort and quality.
How would you define how you live your life in 5 words?
Considerate, open-minded, adventurous, honest, empathetic.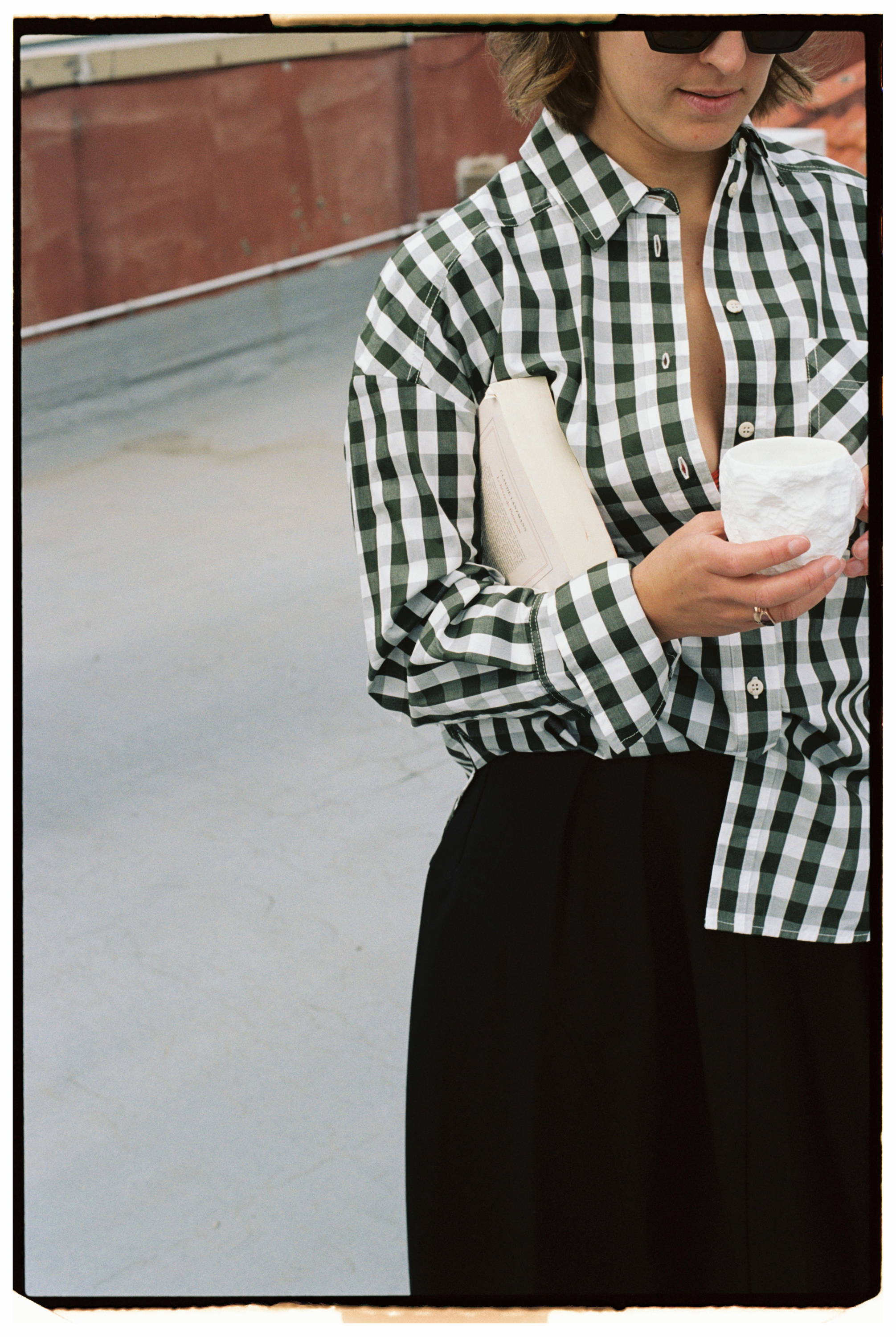 ---
---