LM Woman #47 / Anna Spiro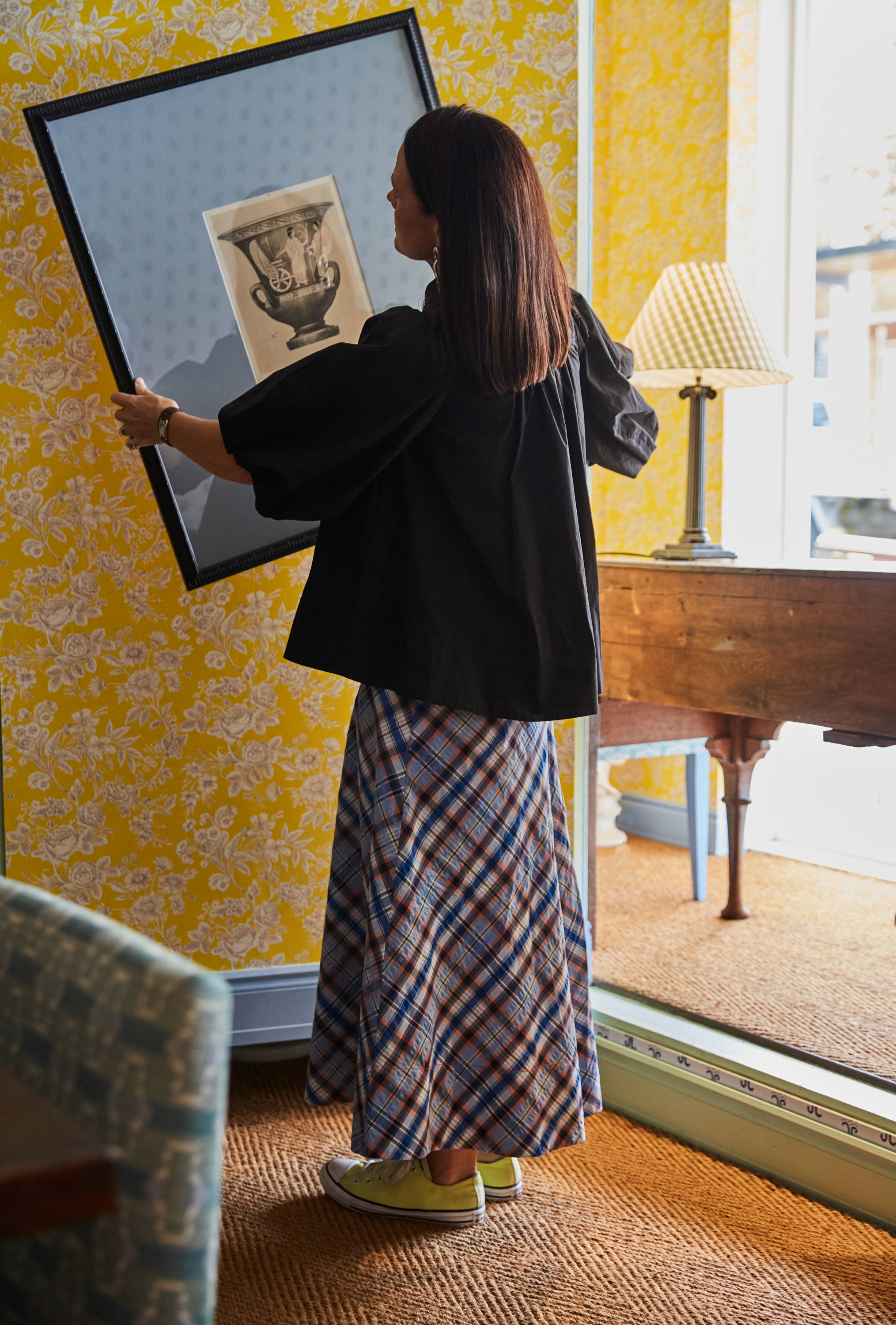 LM WOMAN #47 / ANNA SPIRO
---
Anna Spiro is an interior designer who brings an individualistic streak to everything she does. With a love of the craft and the inherent qualities in antique pieces, alongside the punch of a contemporary artwork, her effusive style is characterised by contradiction. So too, she tells us, is how she dresses.
---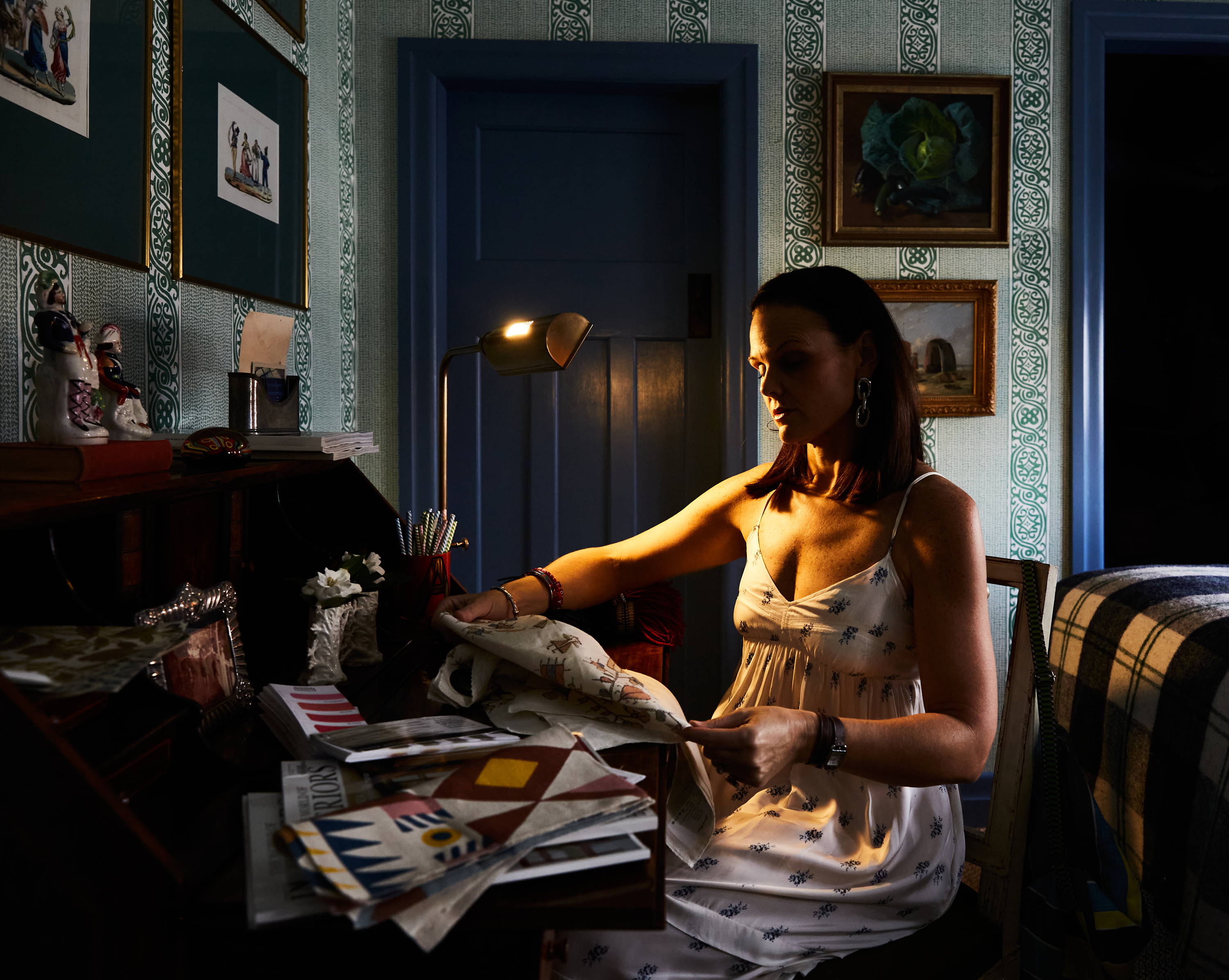 Beauty and creativity were part of your growing up? Sounds fascinating - can you tell us more about those early influences?
Both my grandparents and my mother exposed me to wonderful experiences that made me understand and appreciate beauty in all aspects of life. From looking at a tree flowering in a certain light to painting, cooking, trawling through antique stores, fashion, flower arranging. You name it, we did it.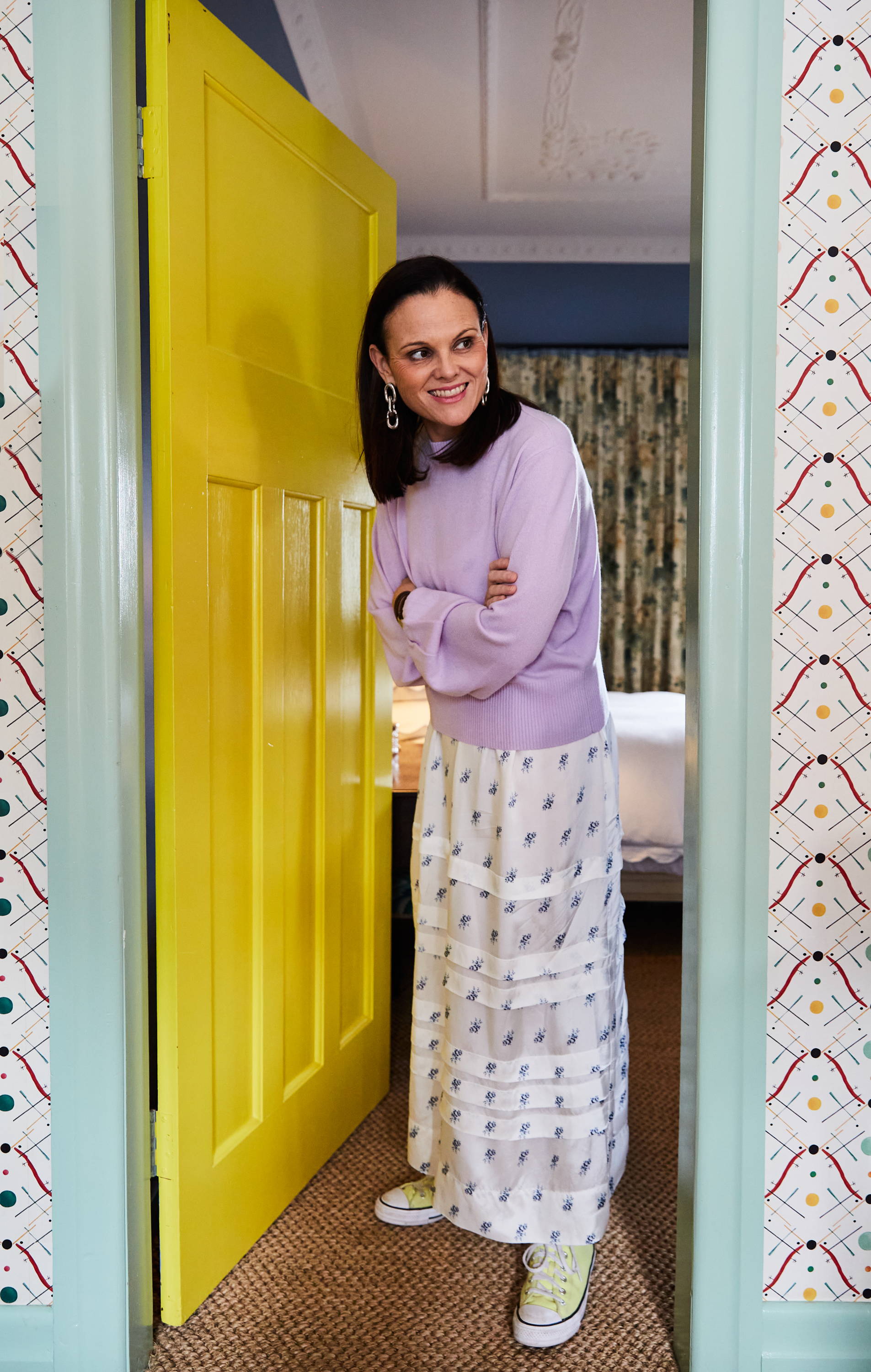 What was your path to interior design?
I always dreamed of doing something in fashion or being involved in a creative industry. I was very lucky to be given a foot in the door as a junior assistant at John Black Interiors just as I finished school. I worked for John until my early 20's which led me to go into partnership with him to form Black & Spiro. After working together for a number of years, I took over the business when he retired, renaming it Anna Spiro Design.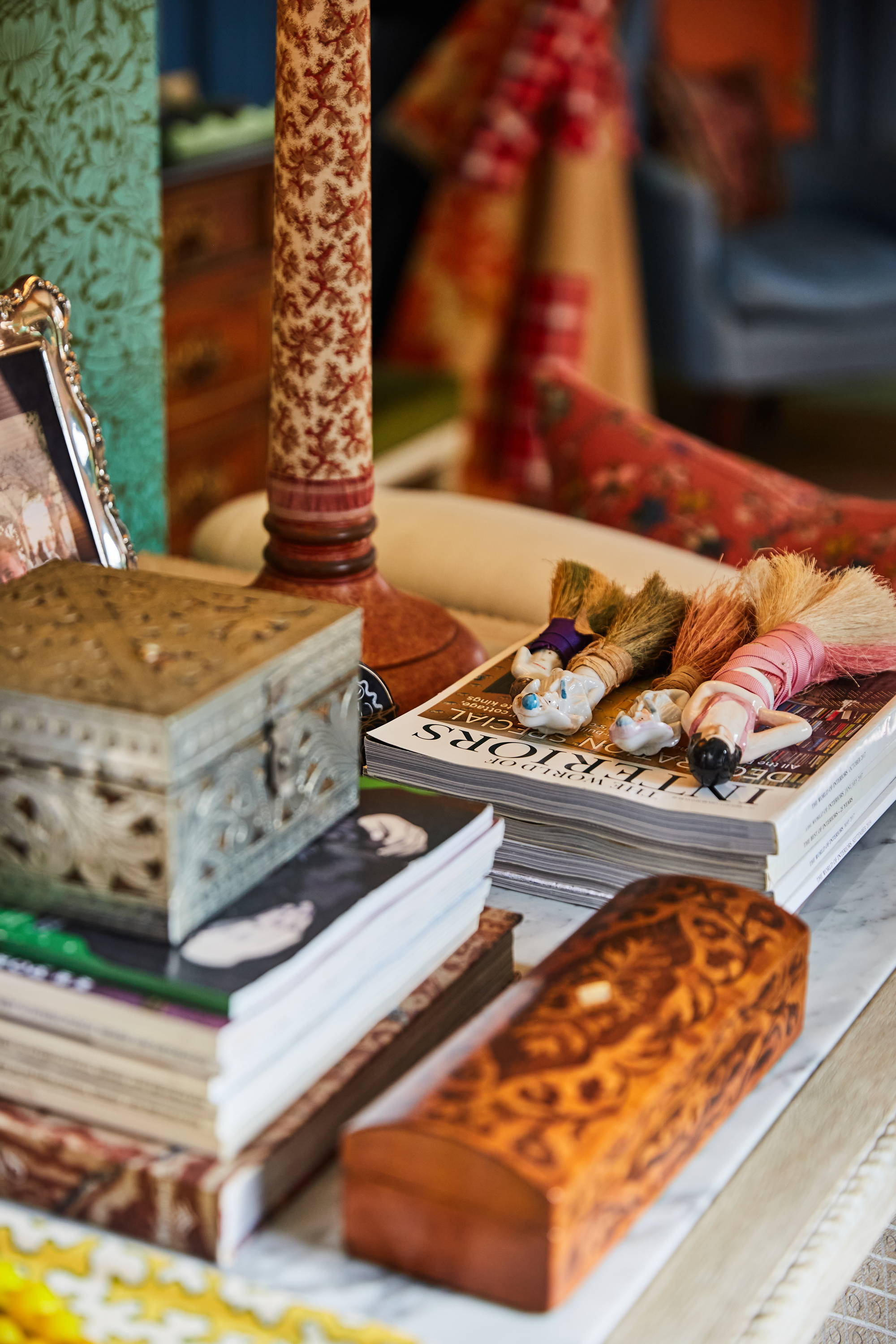 "I believe memories and collecting go hand-in-hand."
Emotional connection in the spaces you create is at the heart of what you do. Yet you work with inanimate objects - how do you use these different elements to spark an emotion?
I believe memories and collecting go hand-in-hand. A certain object may trigger a fond memory of the time, place and person you bought an item from - whether from a far flung, exotic place or a local antique store. These connections make us feel comforted and surrounding yourself with these sorts of pieces make for a very happy home. The same goes for a piece of furniture handed down to you from a favourite aunt or grandmother that you might upcycle to fit in with your life and home today. These items connect you to your past and family and that is what I love - to be surrounded by - things that have meaning and make home feel so much more so.
---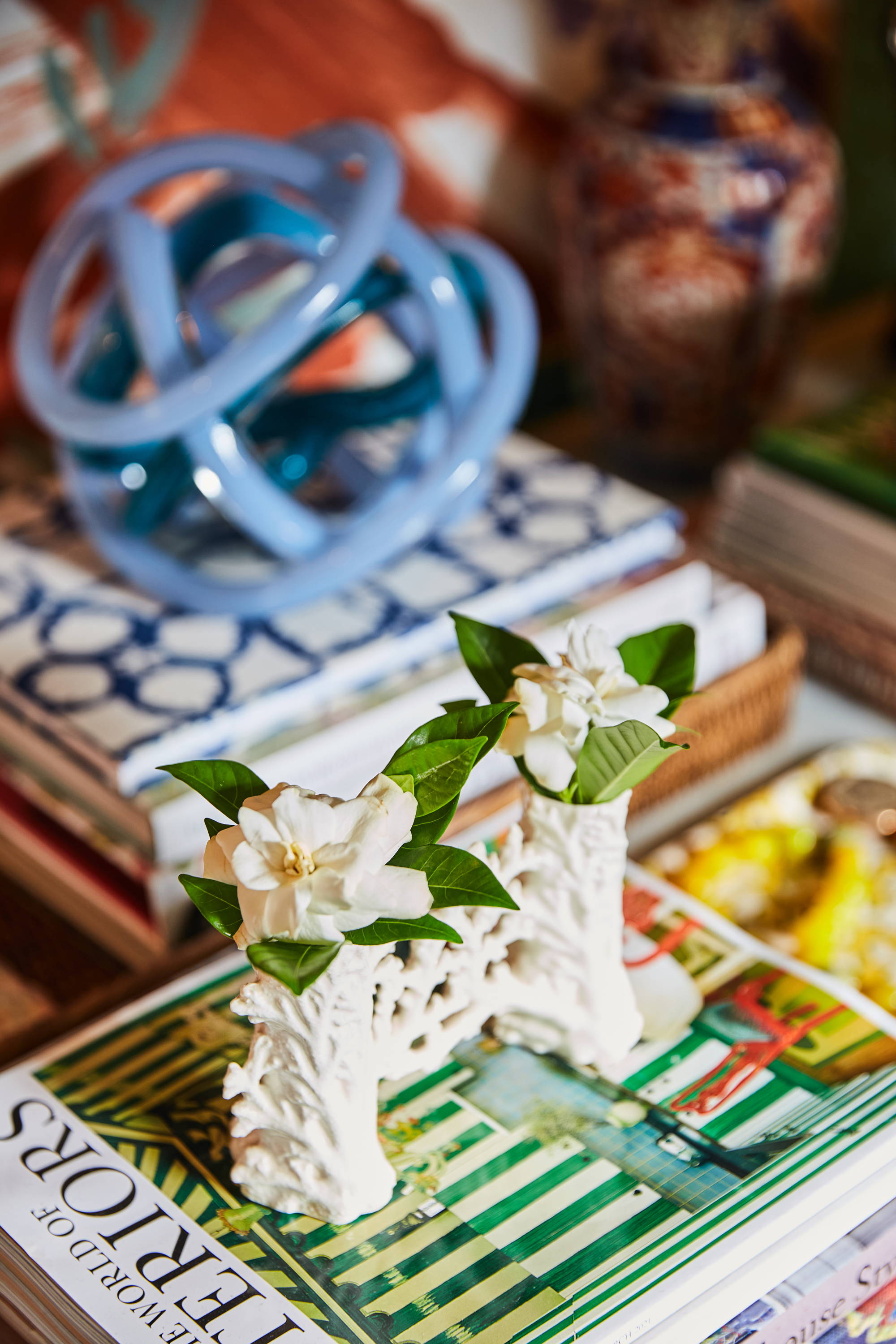 "I am interested in spaces that are full, interesting and pulled together in a way that makes you stop in your tracks."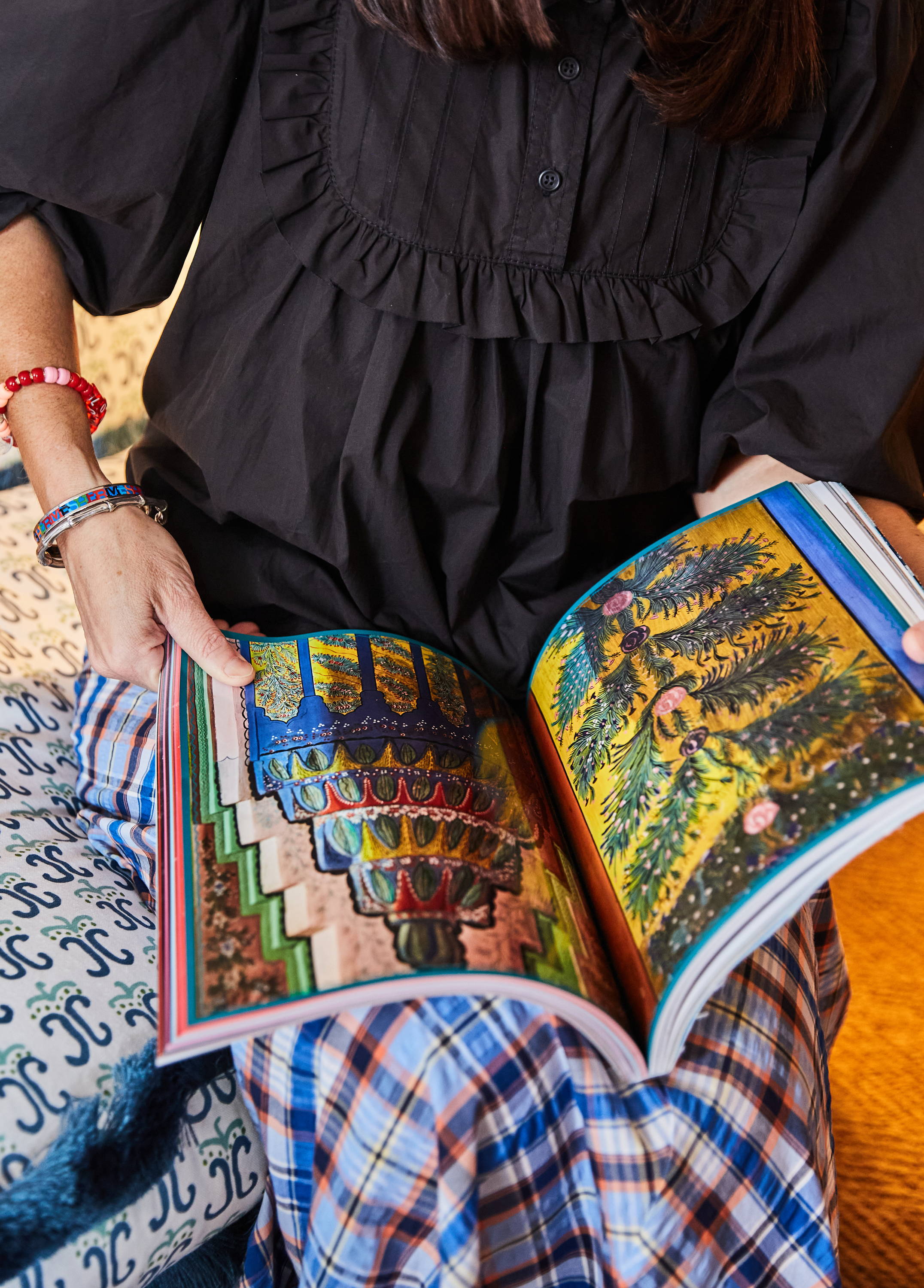 I love that your project 'The Flat' is a cacophony of print, art, colour, fabric and texture. How do you navigate the line between 'enough' and 'too much'?
Haha…that's a good question. I am interested in spaces that are full, interesting and pulled together in a way that makes you stop in your tracks. I do like quiet elements within a space and feel that it's very important to consider areas you can pull back on, but I suppose it's just my own innate sense that tells me when enough is enough.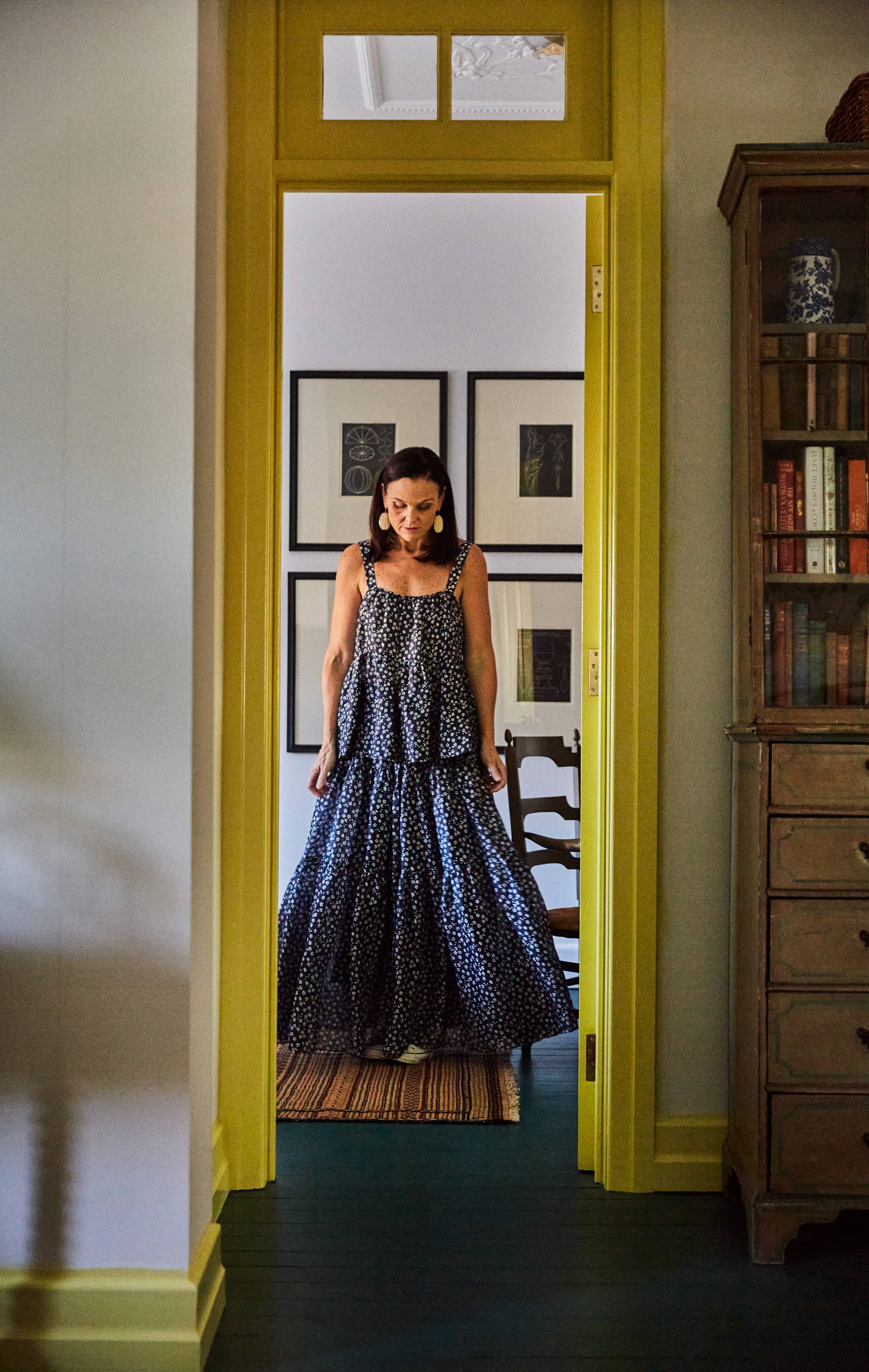 Vintage and art have a place in your design schemes - what do you think they bring to a space?
I love collecting art and often it can be a connector in the spaces I create. Colours within a painting can be quietly repeated throughout a room to join the dots. I am always advising my clients how important it is to buy and collect antique furniture as these pieces are so beautifully made by hand and are of the highest quality as they used superior timbers. The quality of these pieces cannot be overlooked and when compared to a lot of the cheaply made, mass-produced furniture we see today, I don't understand how people can choose the latter. Antiques also provide sophistication and grounding to some of the crazy, colourful patterns I combine.
---
What would you determine as your three signature interior design moves?
Contradiction, quality, colour.
What is the one bit of advice you have for people who admire your style?
Don't take it all too seriously. Have fun but also remember that there needs to be something that ties all the contradictory elements together to be able to achieve an interesting but harmonious result.
"Quality over quantity", is something you reference in your work - is it the same attitude to the clothes you wear?
Absolutely. I love good quality, well-made items. I don't like things that are mass produced and am very particular about the feel of the fabrics I wear and use in the rooms I create.
---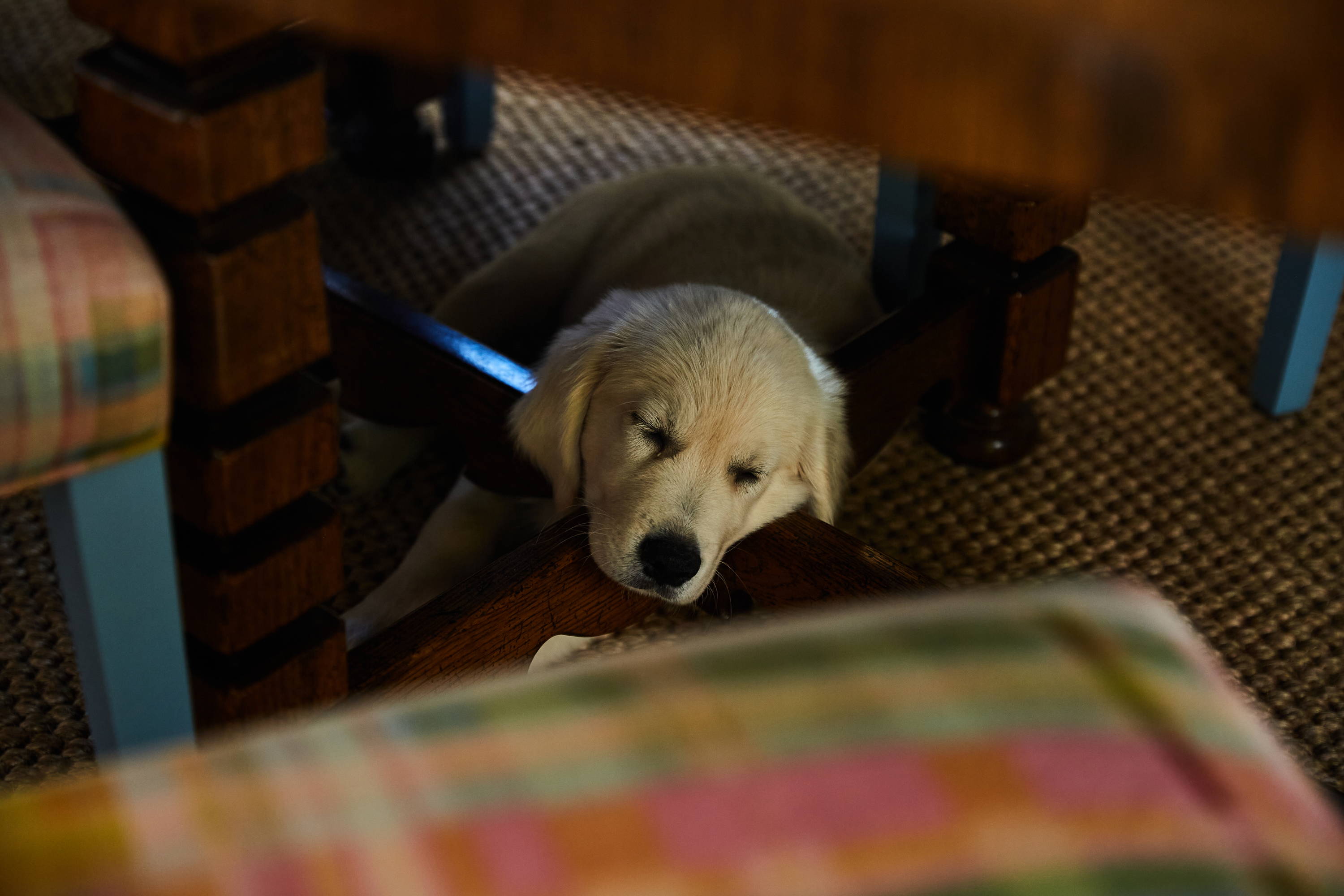 What are the six words that define your personal style?
Kooky, traditional, quality, unique, colourful, comfortable.
What is it about the Lee Mathews aesthetic that aligns with your own?
I really love the shapes and cuts Lee Mathews creates alongside the consistency in her designs and ethos. From puffy sleeves to long skirts, wide-leg pants and classic white shirts. I also love the special details she adds with the stitching and fabrics she uses. I am fastidious about how a fabric feels and the quality of the fabrics I wear and Lee Mathews nails that side of things every single time. I think her clothes are also very comfortable. I love to feel comfortable in the clothes I wear and most often when I choose my clothes for the day, I pull out an old Lee Mathews staple because I always feel so at ease wearing her clothes.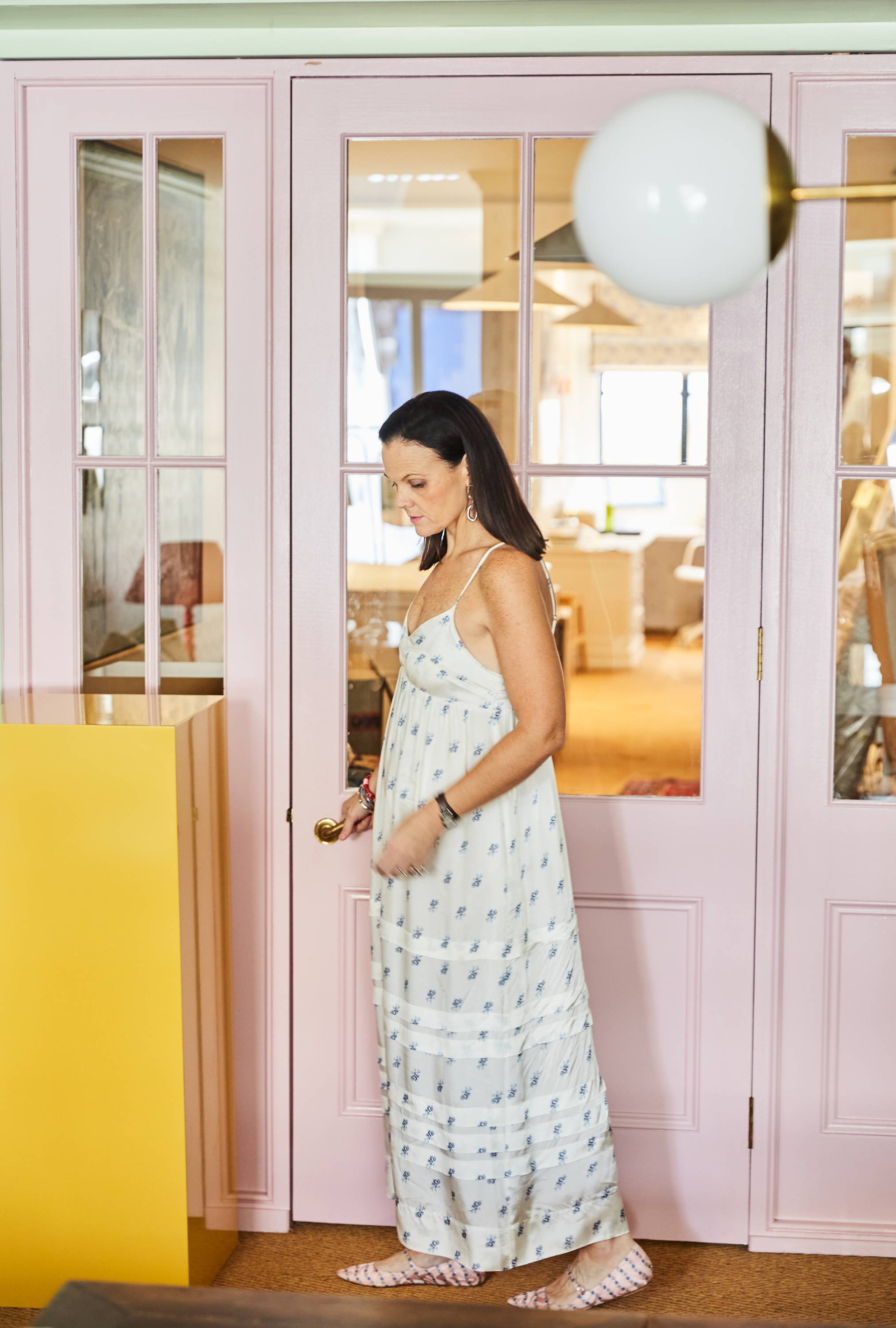 The clothes look perfect in the context whether light and airy or dramatic in black - do you like to play with mood in terms of how you dress?
I wear a lot of black as I feel so comfortable in it, it's a great staple. But some days it's nice to change that up and wear something light and airy or a bit more colourful. I suppose it comes back to contradiction. Sometimes I like one thing and other times I like something else – always trying to mix things up, keep things different and fresh while at the same time feeling comfortable.
---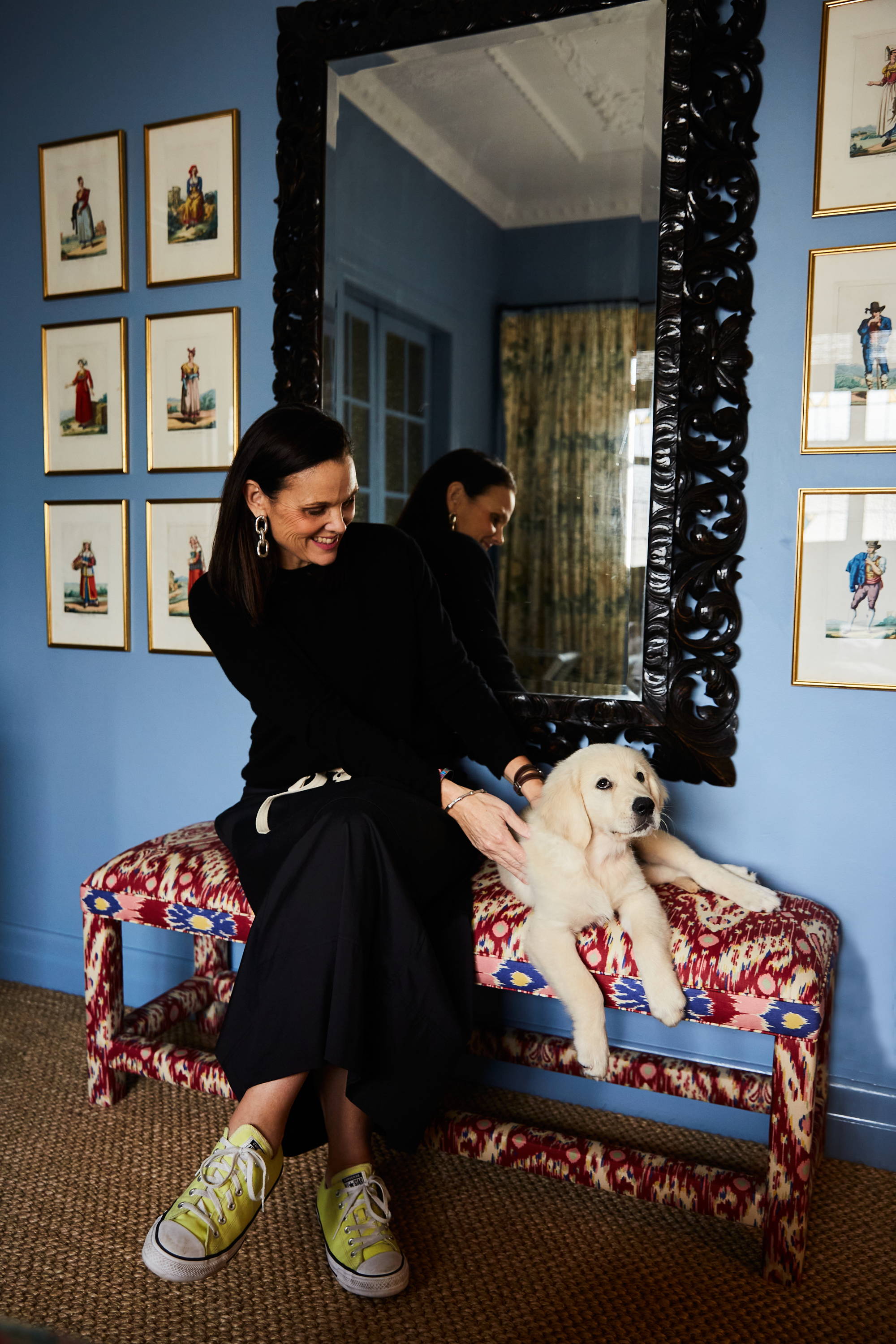 ---
---
---