Behind The Brand / Maison Louis Marie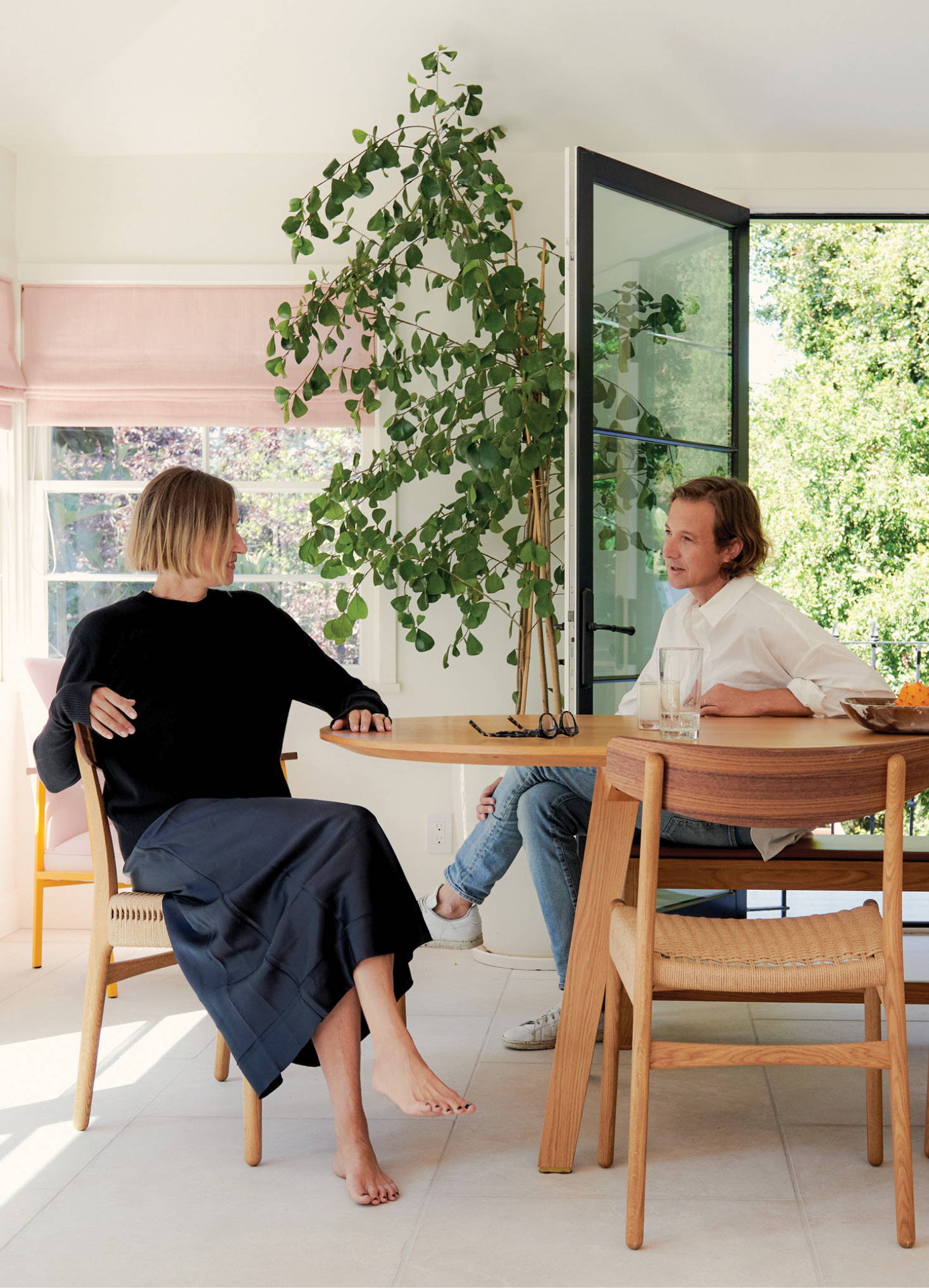 BEHIND THE BRAND / MAISON LOUIS MARIE
BEHIND THE BRAND /
MAISON LOUIS MARIE
With a strong heritage connection to botanicals, the natural world is part of the DNA of fragrance brand Maison Louis Marie. Tapping into memories as inspiration, Los Angeles based couple Marie du Petit Thouars and Matthew Berkson have developed a global brand anchored in the values they hold dear – family, nature, sustainability and the evocative power of the sense of smell.
---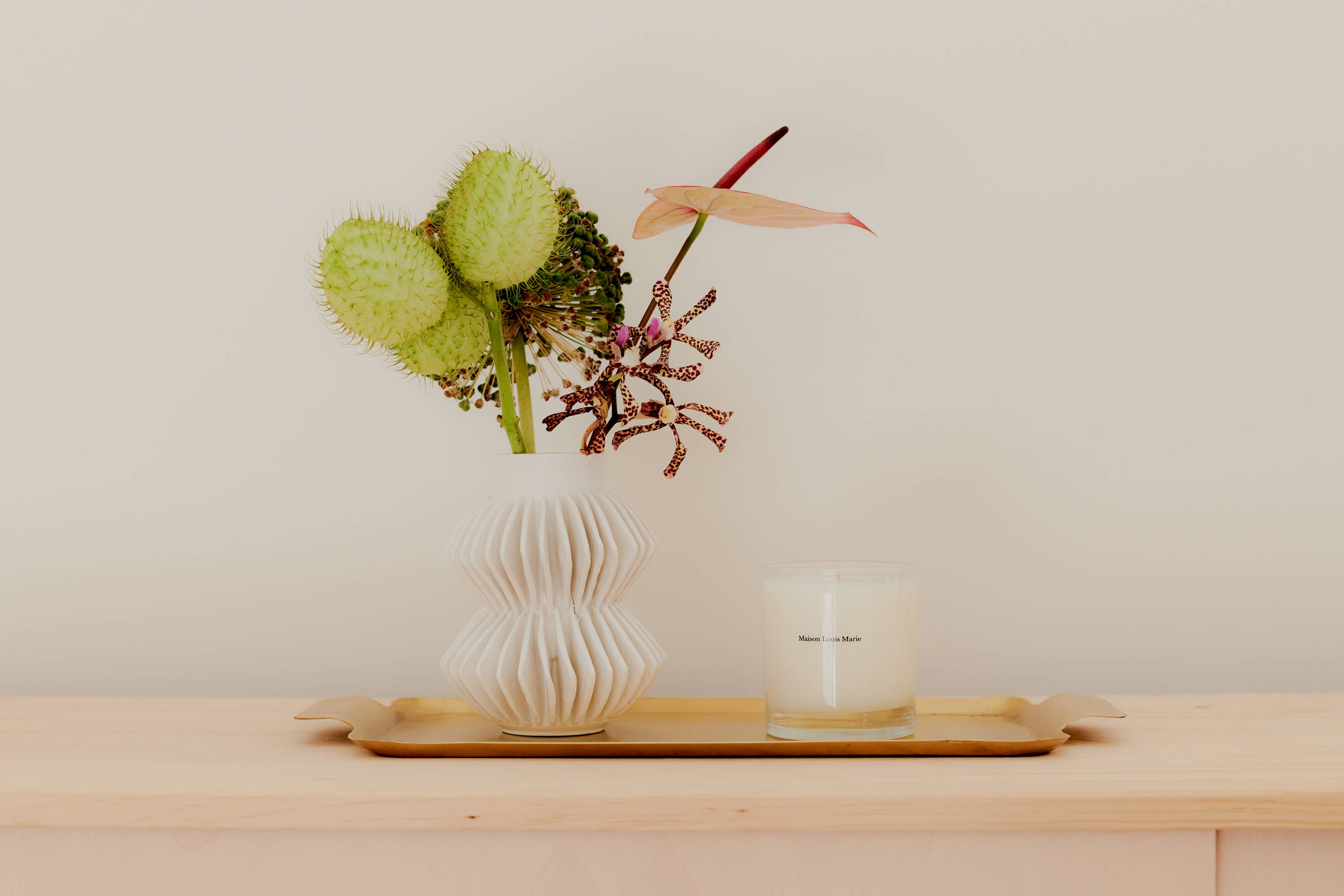 The significant family/historical connection to botany is very compelling and shows how the past can impact the present. Marie - can you tell us a bit about your awareness of this as a child when growing up in Belgium?
When I was a child my grandfather had a greenhouse where he would work trying to develop new ways to heat orchids in the winter, so I remember playing in the aisle in between the orchids, getting in the way of people wearing lab coats. Also, my father ran a nursery called The Long Fond and I would get to go twice a month and be amongst so many different and interesting plant and flower species. My family had an estate called Balincourt and the grounds surrounding it where so rich with plants, trees and wildlife that it really helped me to become connected to nature at an early age. So, when I launched Maison Louis Marie it was already in my DNA. The idea of trying to create something from nature, while also protecting it are key brand pillars.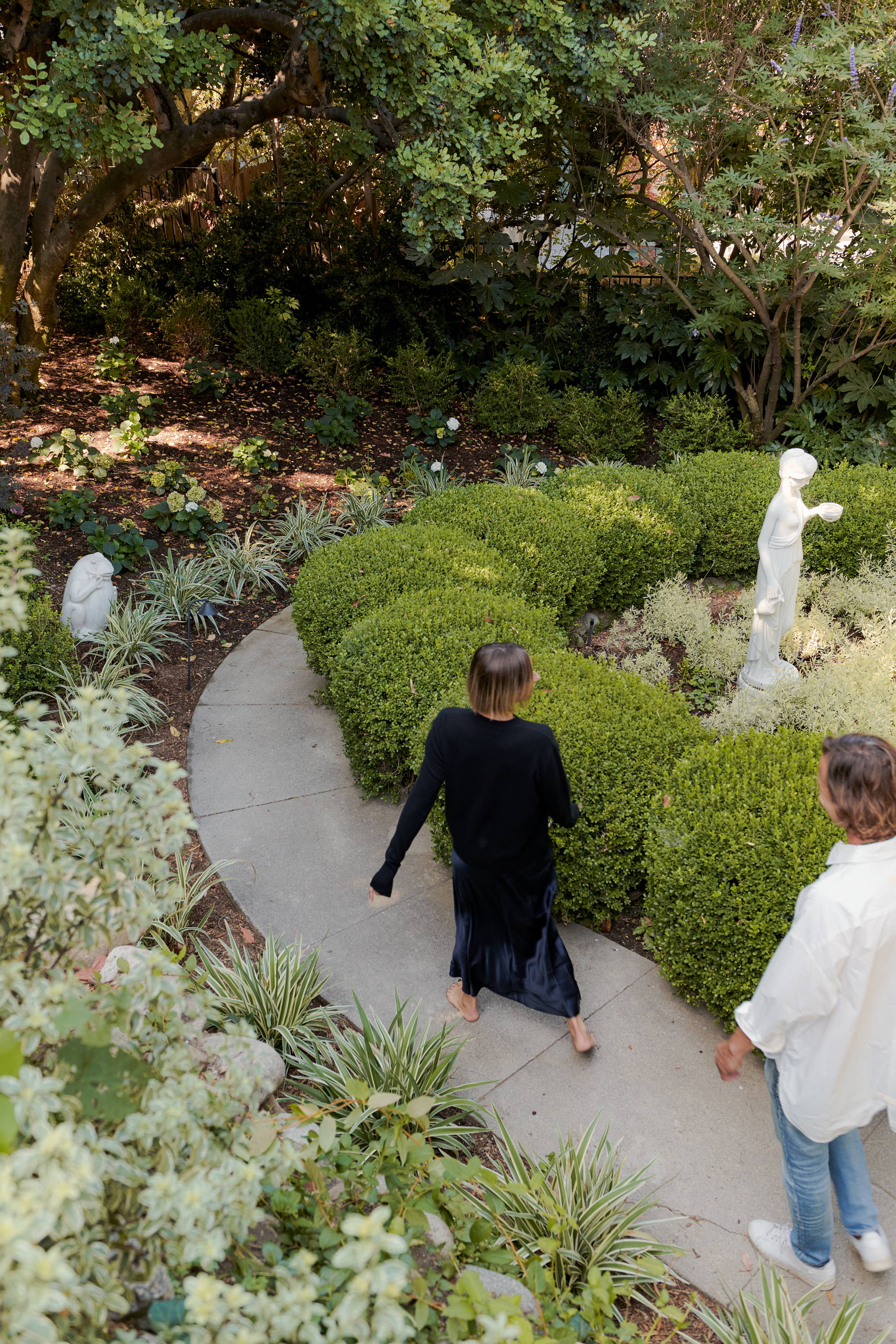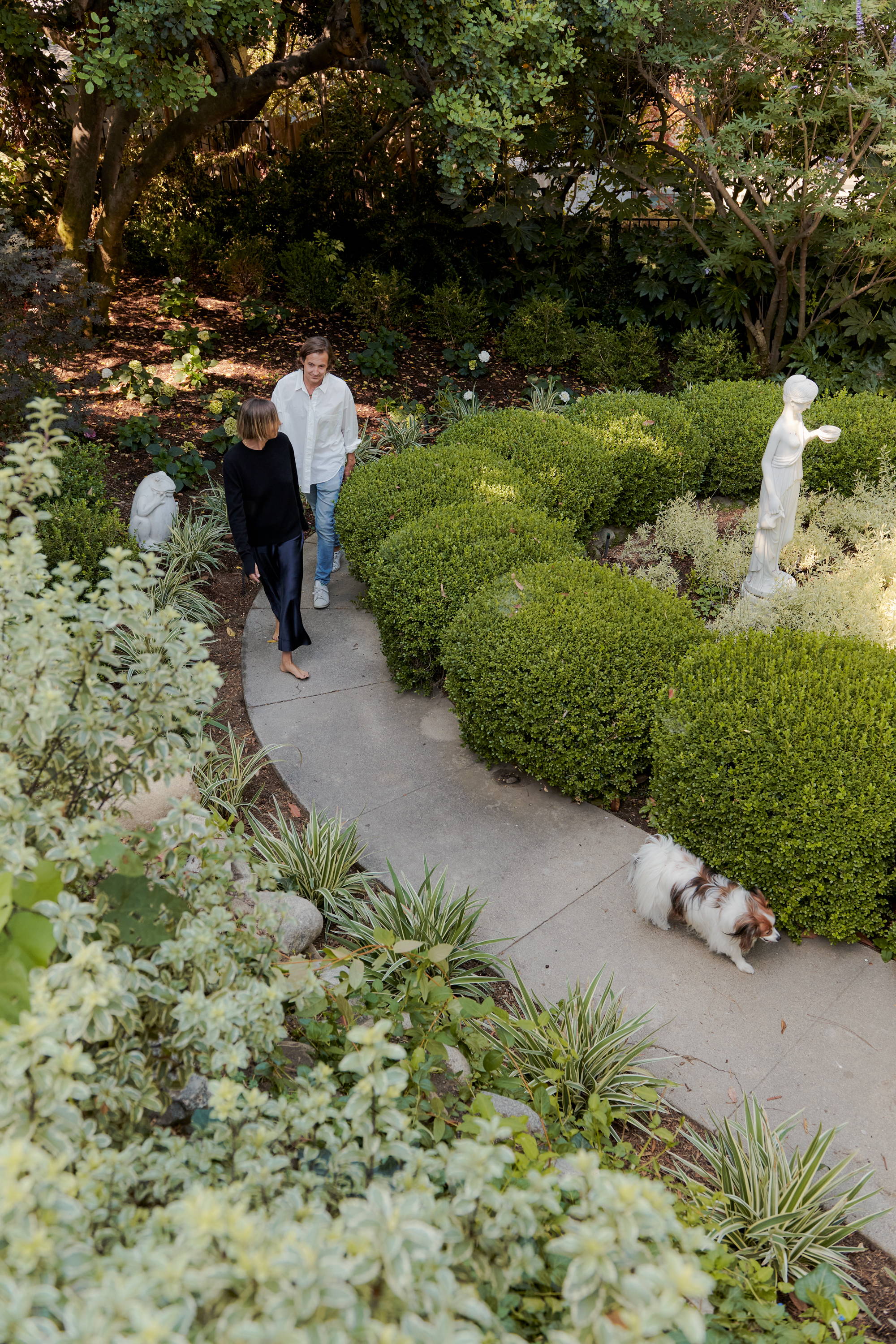 "I developed the brand to focus on nature, myself and the DNA of my family's heritage. I was really striving to create a brand that seemed timeless: modern yet classic at the same time. It is always a never-ending struggle to hit this balance, but I am doing the best I can."
---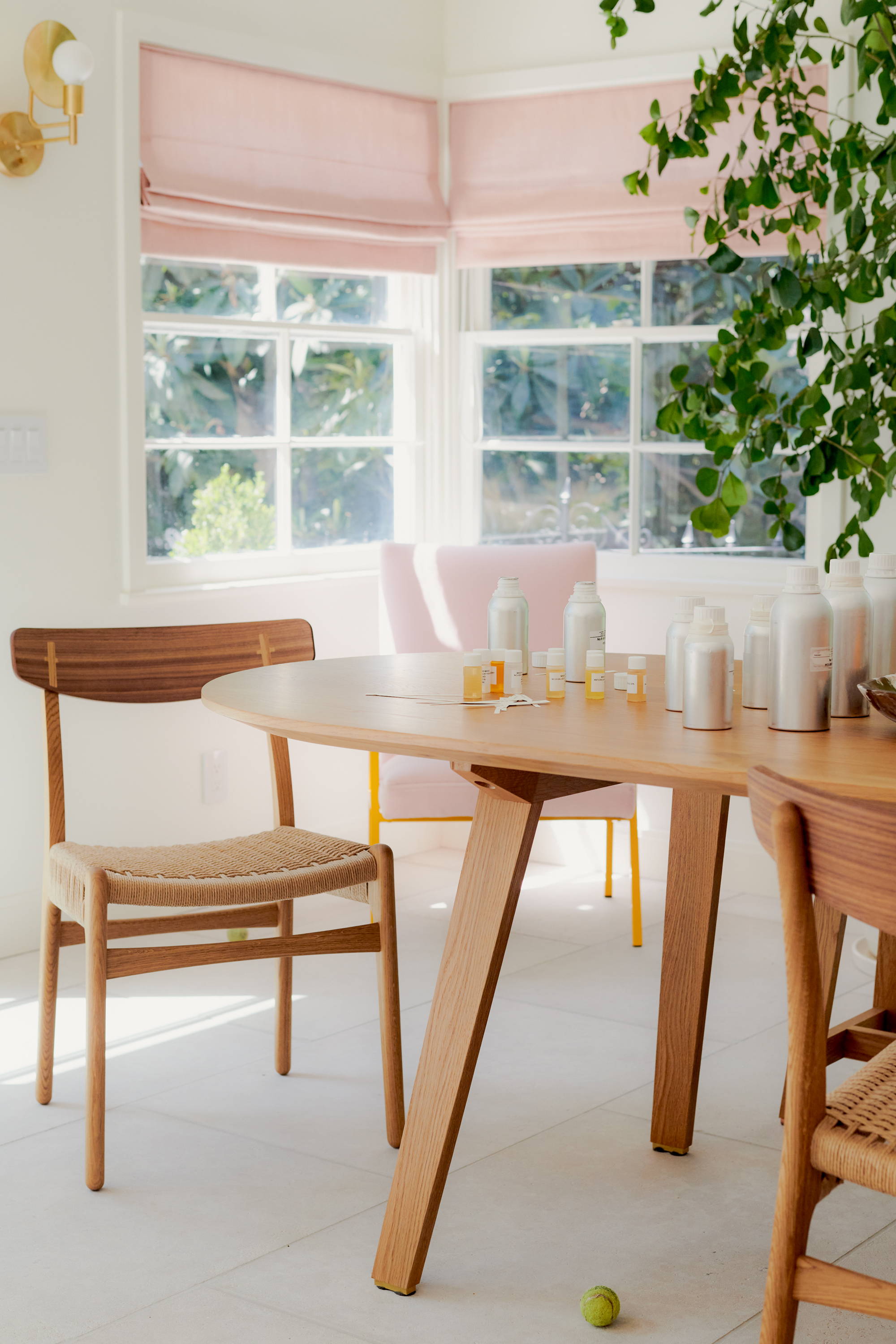 Marie you had a successful career as a fashion editor in London before moving to L.A. There is something intrinsically anti-fashion in your brand – connected to nature and the past, timeless, sustainable – had you reached a stage in life where you wanted to take a very different path with the launch of Maison Louis Marie?
I had ended up in fashion by accident when I met Isabella Blow on a set and she gave me a job for The Sunday Times in London. A couple years after her tragic passing I started to feel really empty and ended up moving to Los Angeles where I slowly became re-energized. I developed the brand to focus on nature, myself and the DNA of my family's heritage. I was really striving to create a brand that seemed timeless: modern yet classic at the same time. It is always a never-ending struggle to hit this balance, but I am doing the best I can.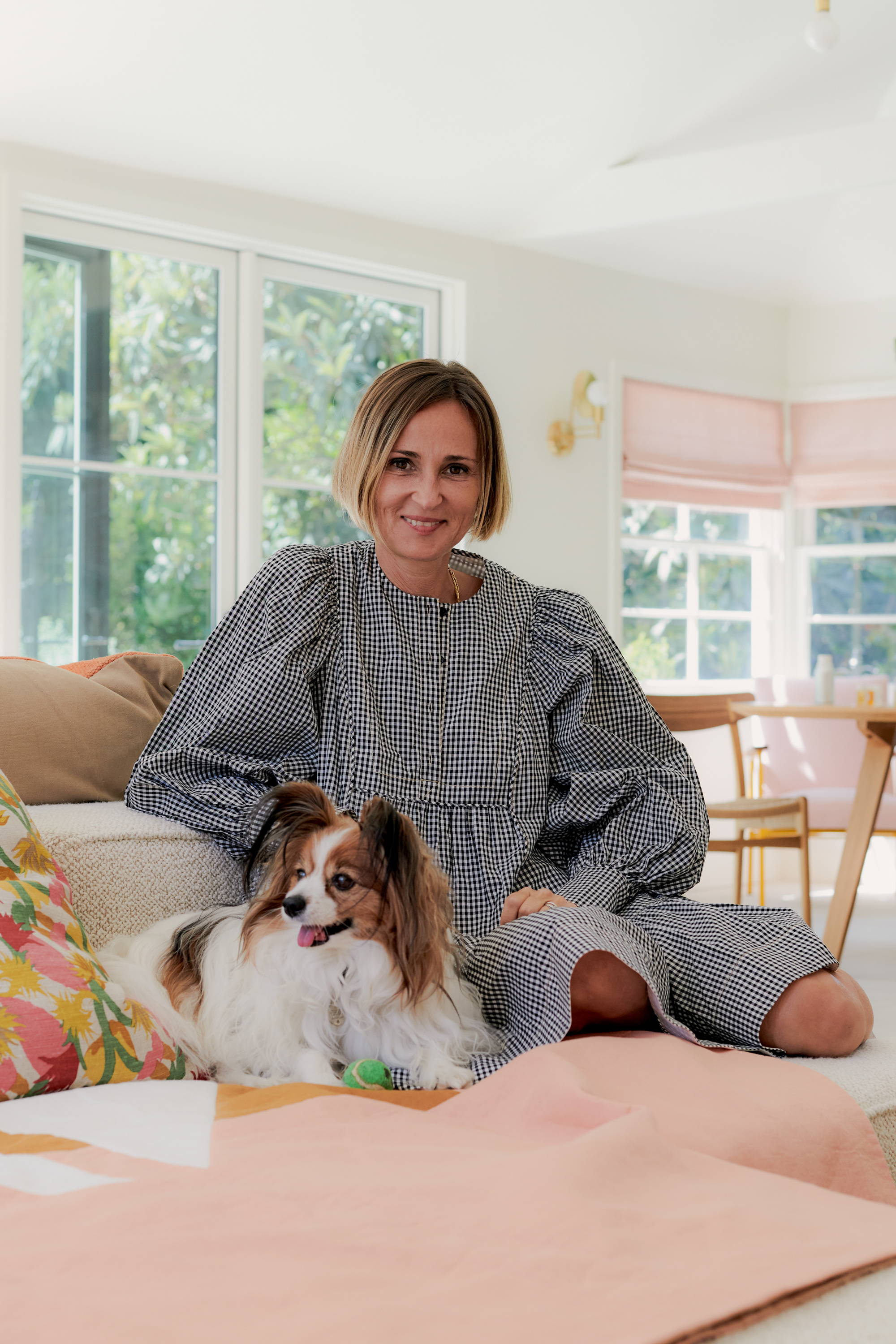 And Matthew your world in the LA music and fashion scene wouldn't have been any less hectic. Was the gear shift timely for you too?
Yes, at the time I was fully transitioning from fashion to Maison Louis Marie I had thought it would be slightly less intense but quickly it became quite the opposite! This little brand we created keeps growing every year and there is so much to do to - which can be overwhelming but also extremely rewarding. What I like most is the shift from servicing clients as I did in music and fashion to being on the brand side of things, which I really love. I think my past work experience has really helped a lot to see both sides of the equation.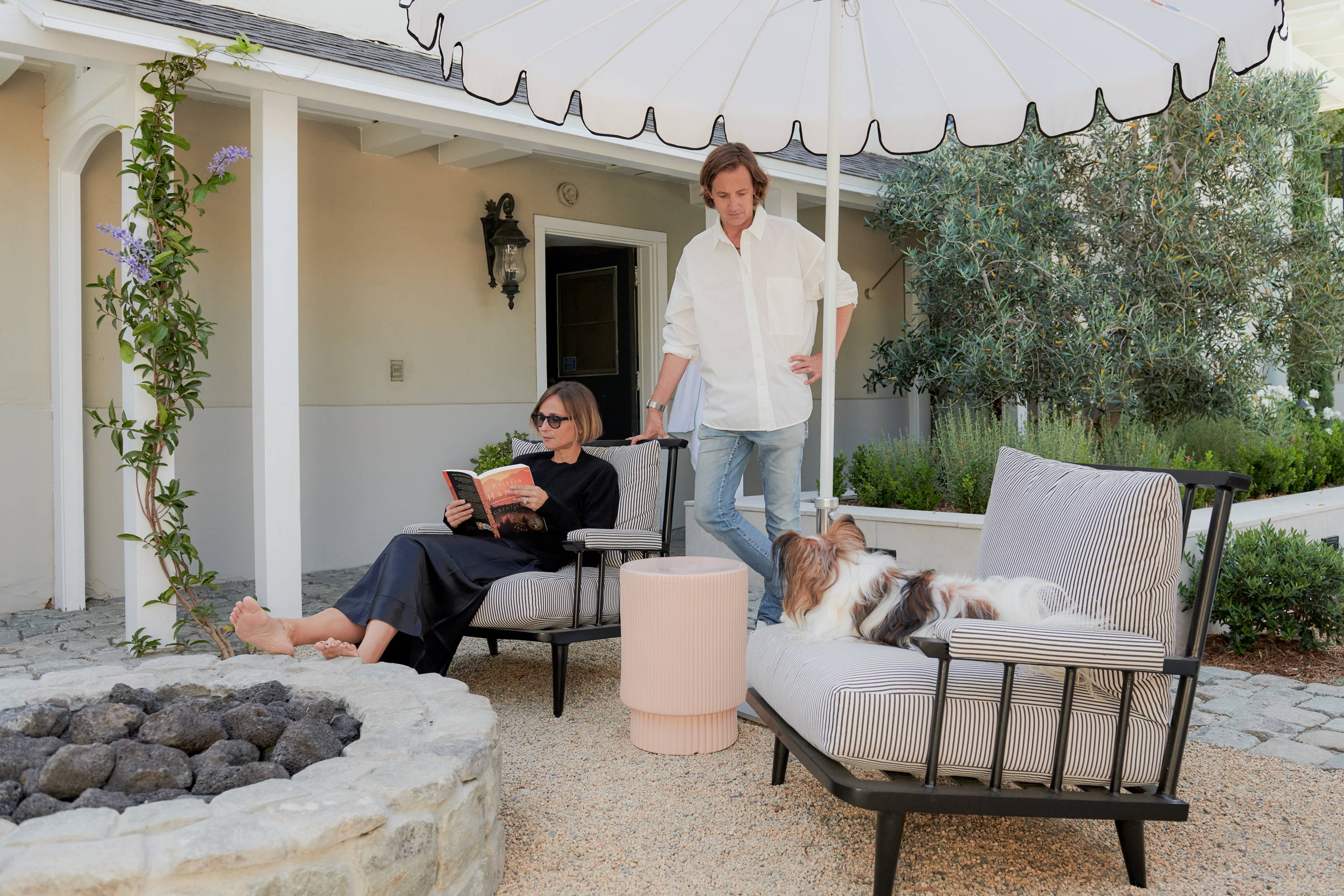 The brand advocates 'clean beauty' and is underpinned by clear sustainable actions and objectives including the 1% for the Planet initiative. Was this something you both wanted to establish from the get-go?
We have always had a concern for the environment, but at the beginning when we were small, there was no way of being able to make a big difference - so we did what we could at the time. As we have grown we been able to focus a lot of attention on sustainability and giving back. We have now joined 1% for the Planet and just this year we have become a Climate Neutral certified brand. So not only do we look inward and focus on our own carbon footprint, but we also donate 1% of our profits on an annual basis to the National Forest Foundation where we are able to plant thousands of trees on a monthly basis. Having a son has made me really want to focus on helping to leave the planet in a better place for the next generations.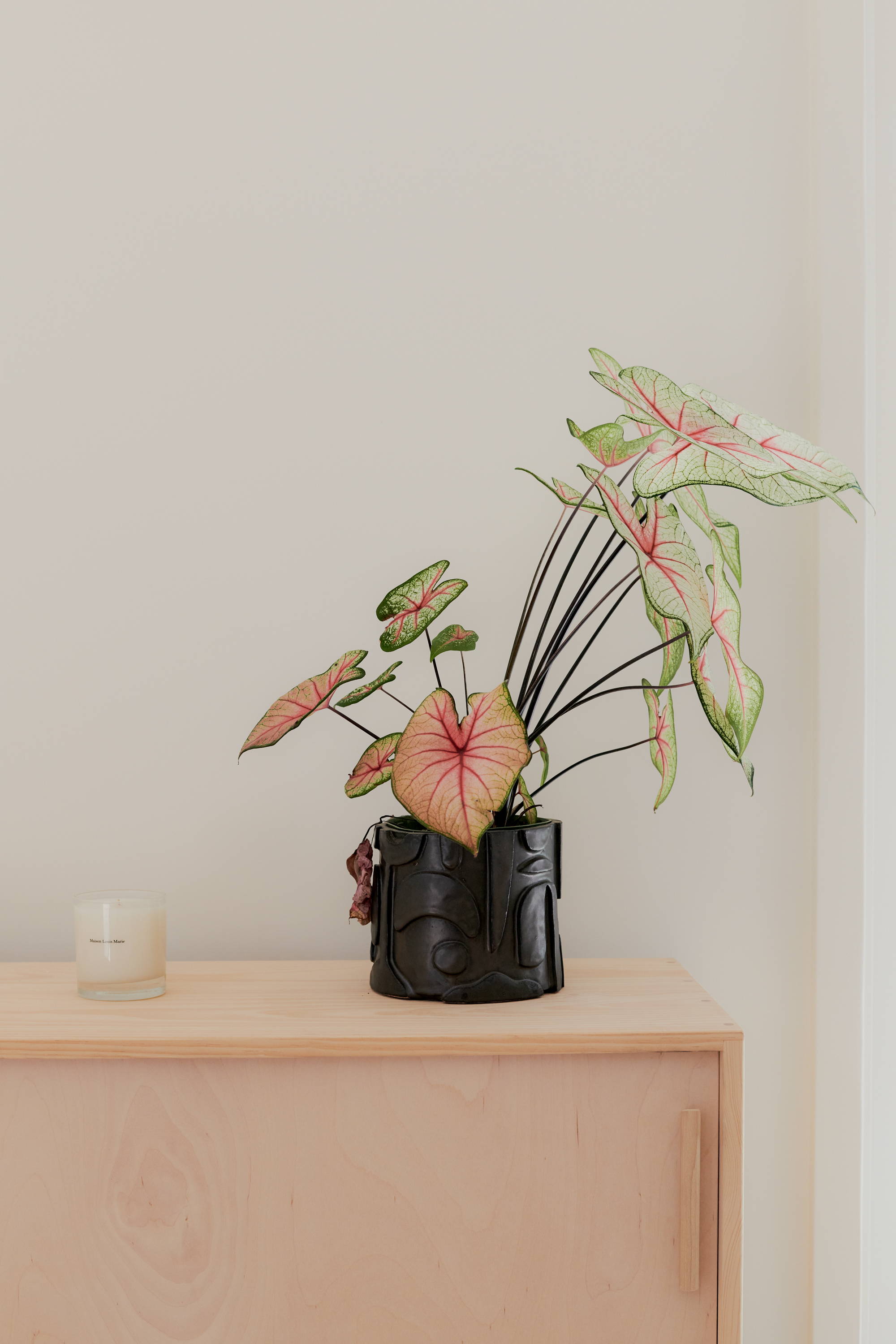 I am sure some is a secret, but can you share something of your process in creating a fragrance?
Well firstly, it takes an intense focus and lot of time and work to develop new fragrances and products and in general when I go to develop a new scent I look for inspiration from a memory or place from the past which will usually focus on a few scent notes. Once that is set we spend a lot of time in the lab going back and forth over months to make sure the scent is where it needs to be.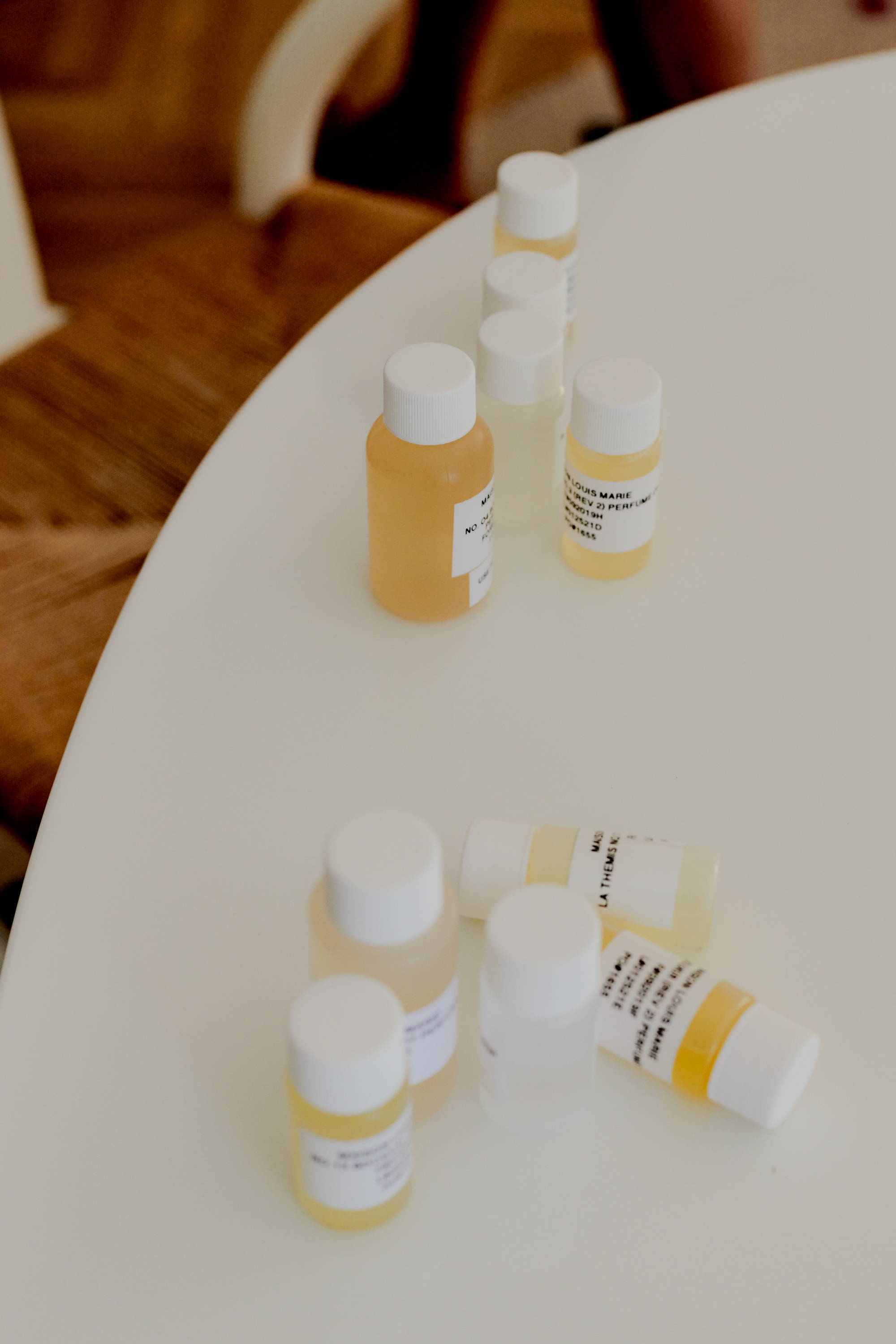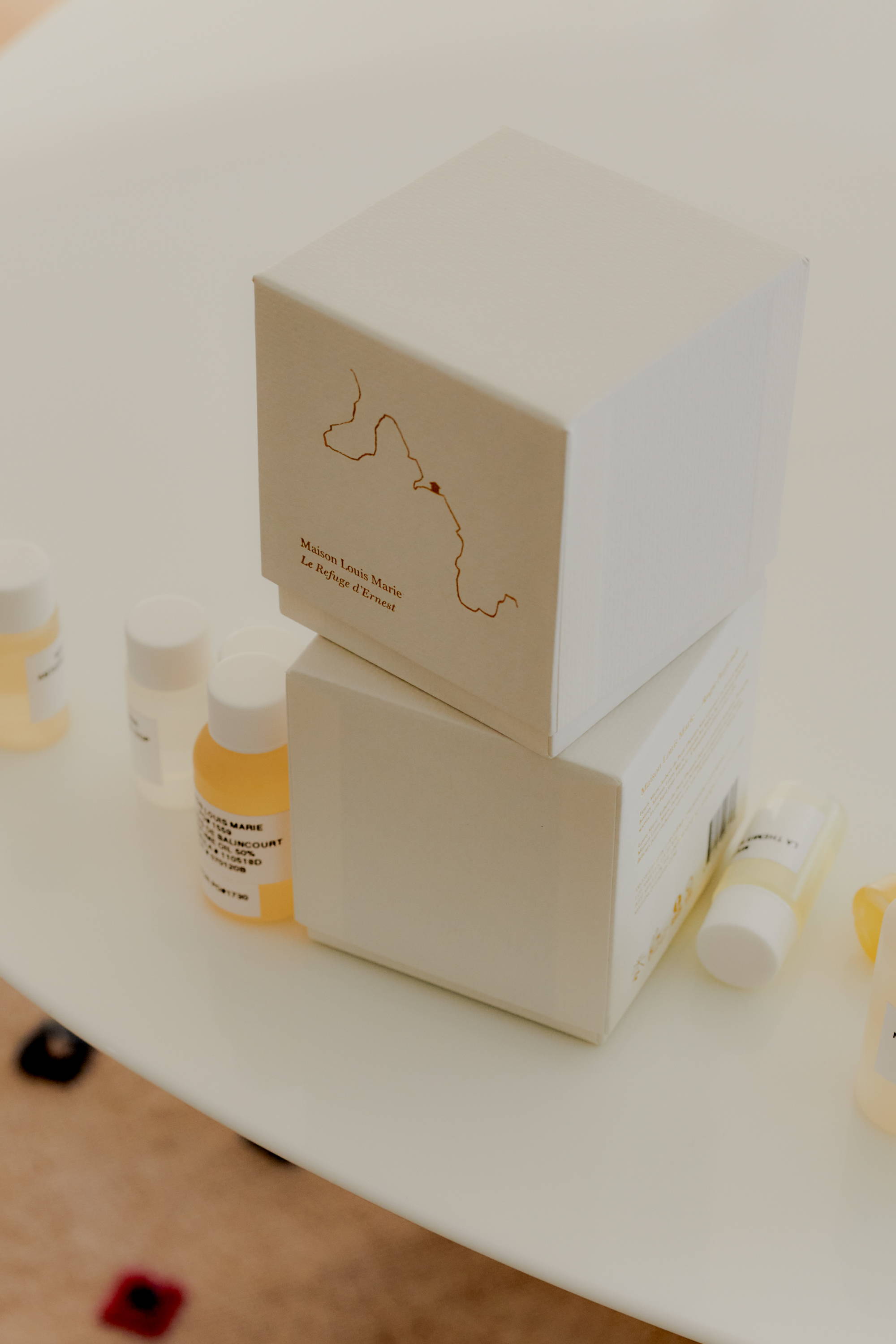 You have individual roles in the business – Founder and Creative Director for Marie and CEO for Matthew – do you find these blur or do you stick to the remit of your respective titles? How is it being a couple and also in a business together. Highs and lows?
It actually has been a perfect collaboration since we really respect one another's strengths, and we rarely disagree creatively, or even from a business standpoint, as the brand has grown. Even though I am the Creative Director and Matt is the CEO we both seek input from one another which I think really helps guide the brand. We inherently have a lot of trust and respect for one another which so far as worked well for us. I guess the one obvious downside is having your own business together makes it difficult to avoid bringing it home as it is an ongoing conversation throughout our lives. That said - we are extremely grateful that people have appreciated our products and would not have it any other way!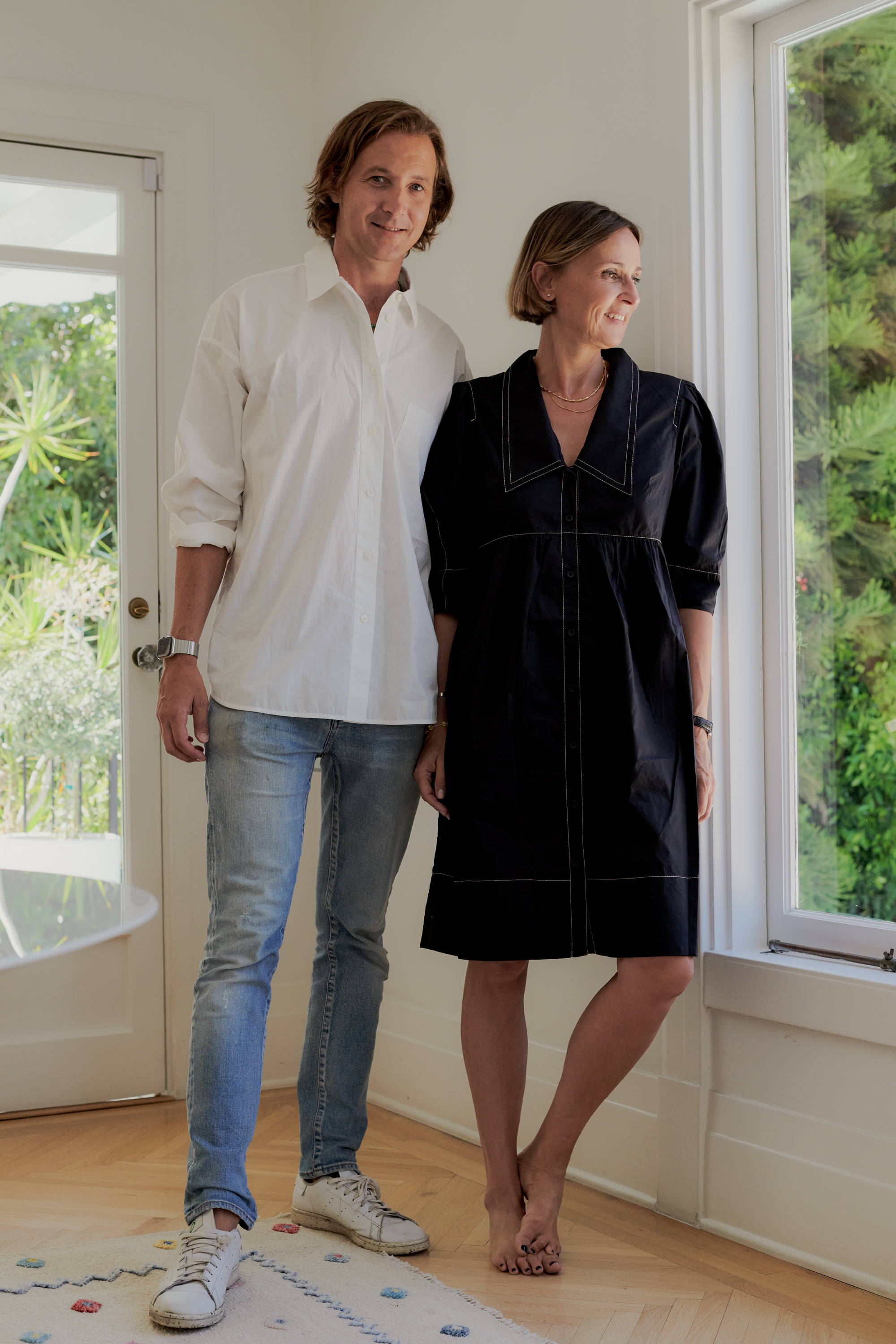 Your descriptions of the fragrances are incredibly evocative - each feels like a slice of a seductive narrative - and in a world where we are increasingly buying online this is so important. Does the story around each fragrance form naturally as you work through the process?
Yes, I am very grateful to have a very interesting family (on both sides) that through my experience and even intense research have helped guide me with the DNA of the brand.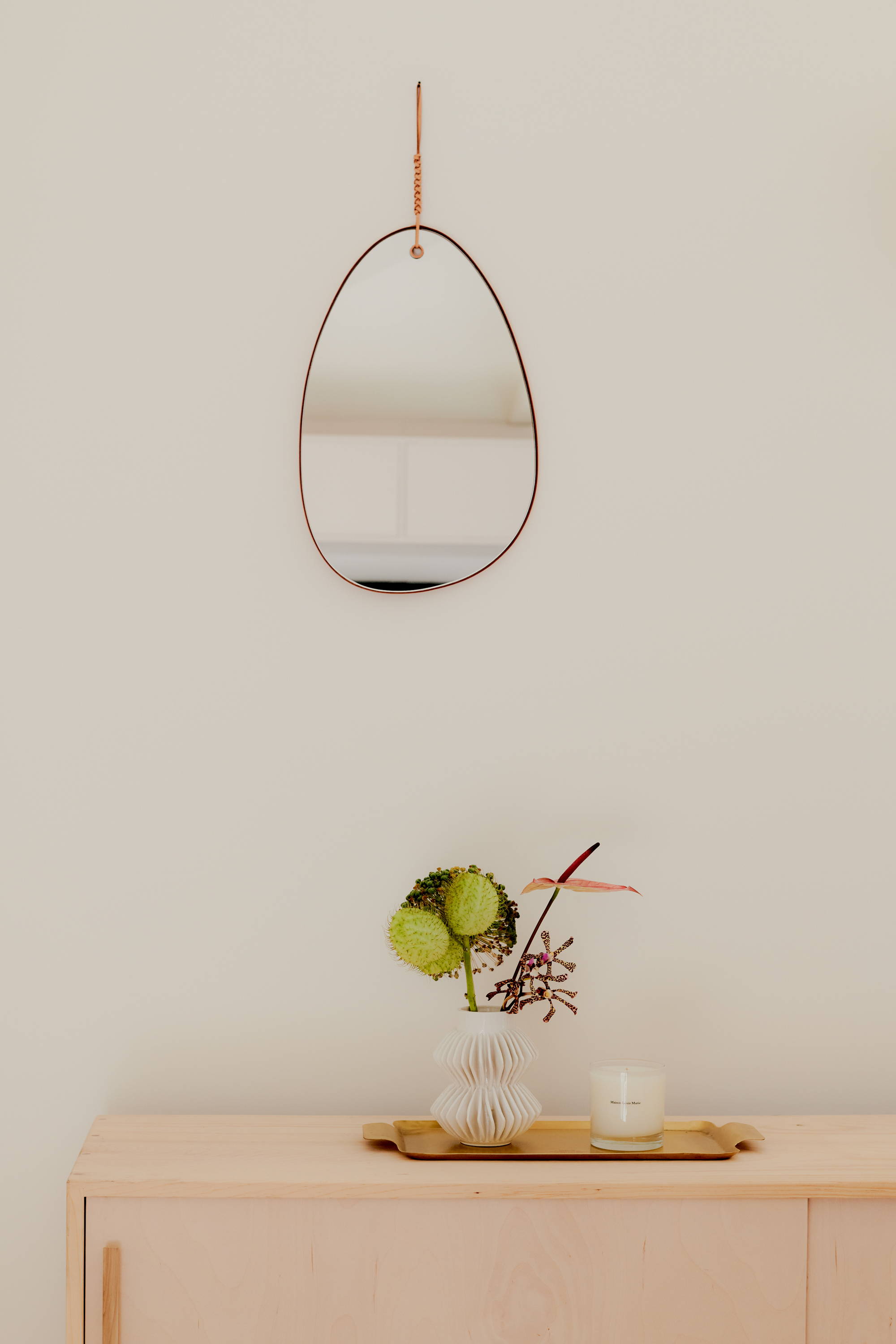 Your home seems to reflect your ethos - spare and uncomplicated, light and connected to nature and the outdoors. What is most important to you in your home?
Calm, light and an overall happiness vibe. We really try to create comfortable spaces throughout our home and really have worked to make the outdoor areas a key place to hang out and take advantage of living in California.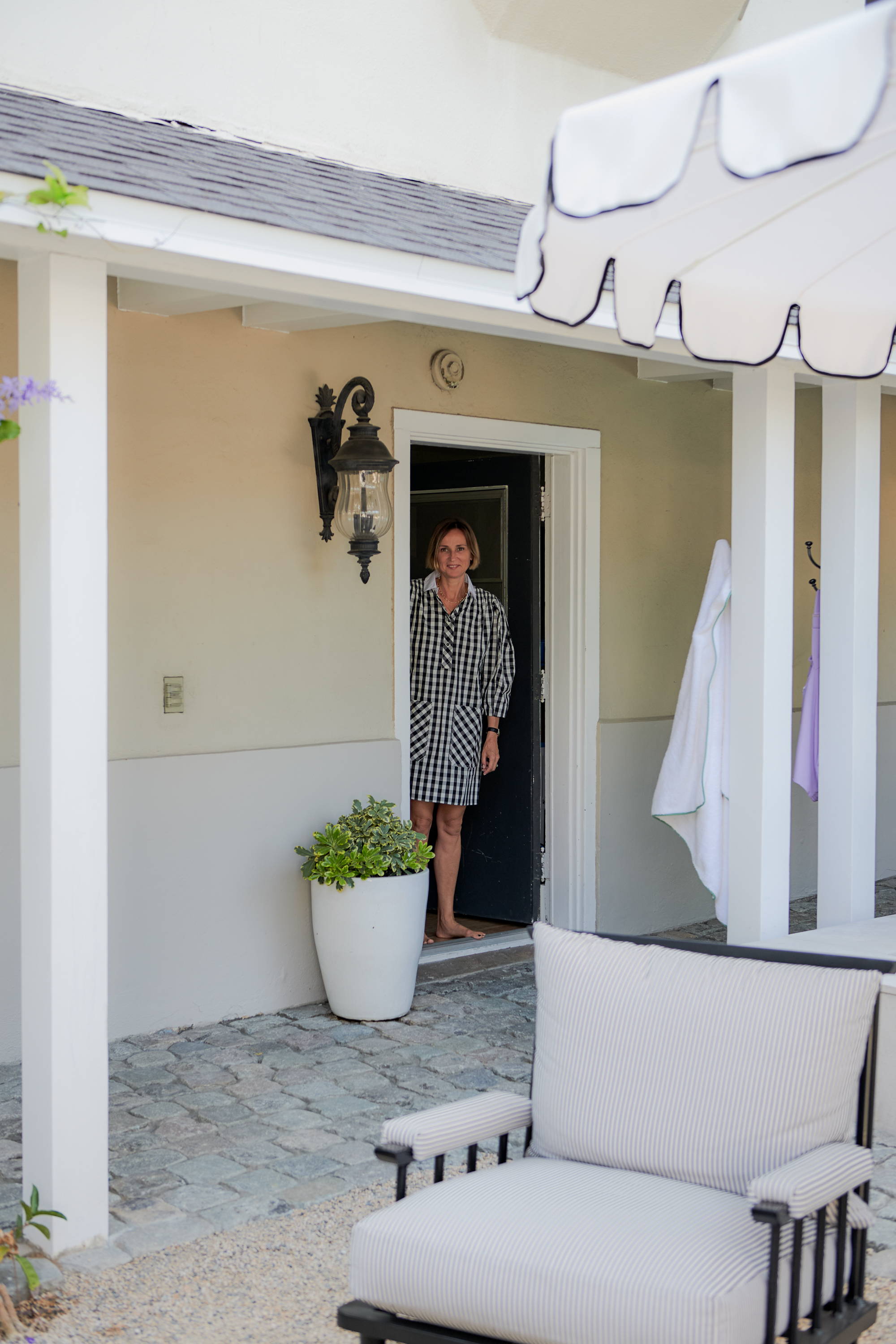 Does travel play a significant role in stimuli for new fragrances and if so where are the places in the world that stir the senses most?
Not really, pretty much all fragrances emanate from the past as it relates to my childhood scent memories and influences from previous generations from my family.
---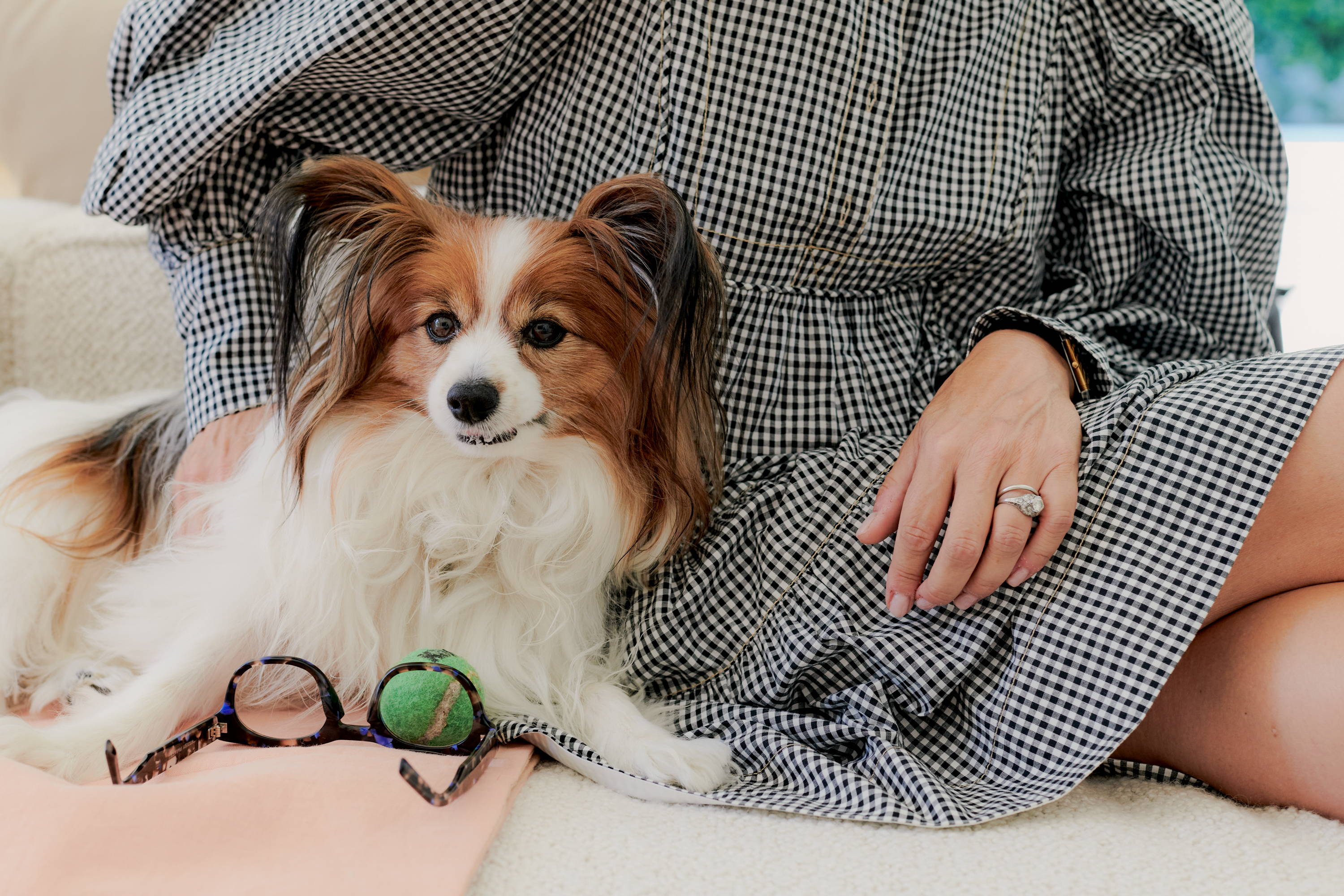 When it comes to personal style what are the most important drivers for you both?
Well, I have been lucky that my husband, Matt, has been purchasing most of my clothes for years as he seems to have a good eye for fashion. For Matt I think he is most into more elevated classic pieces versus trends.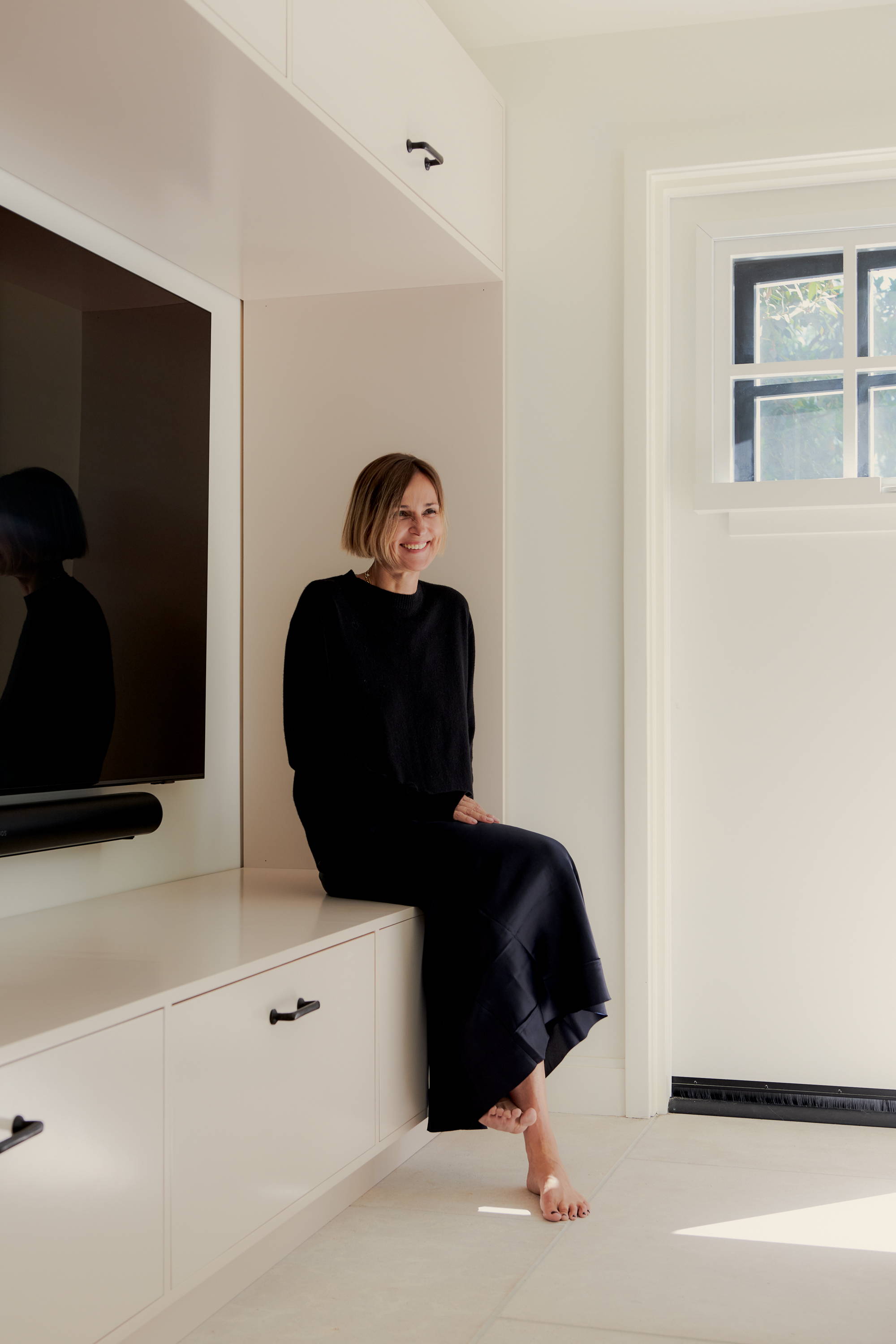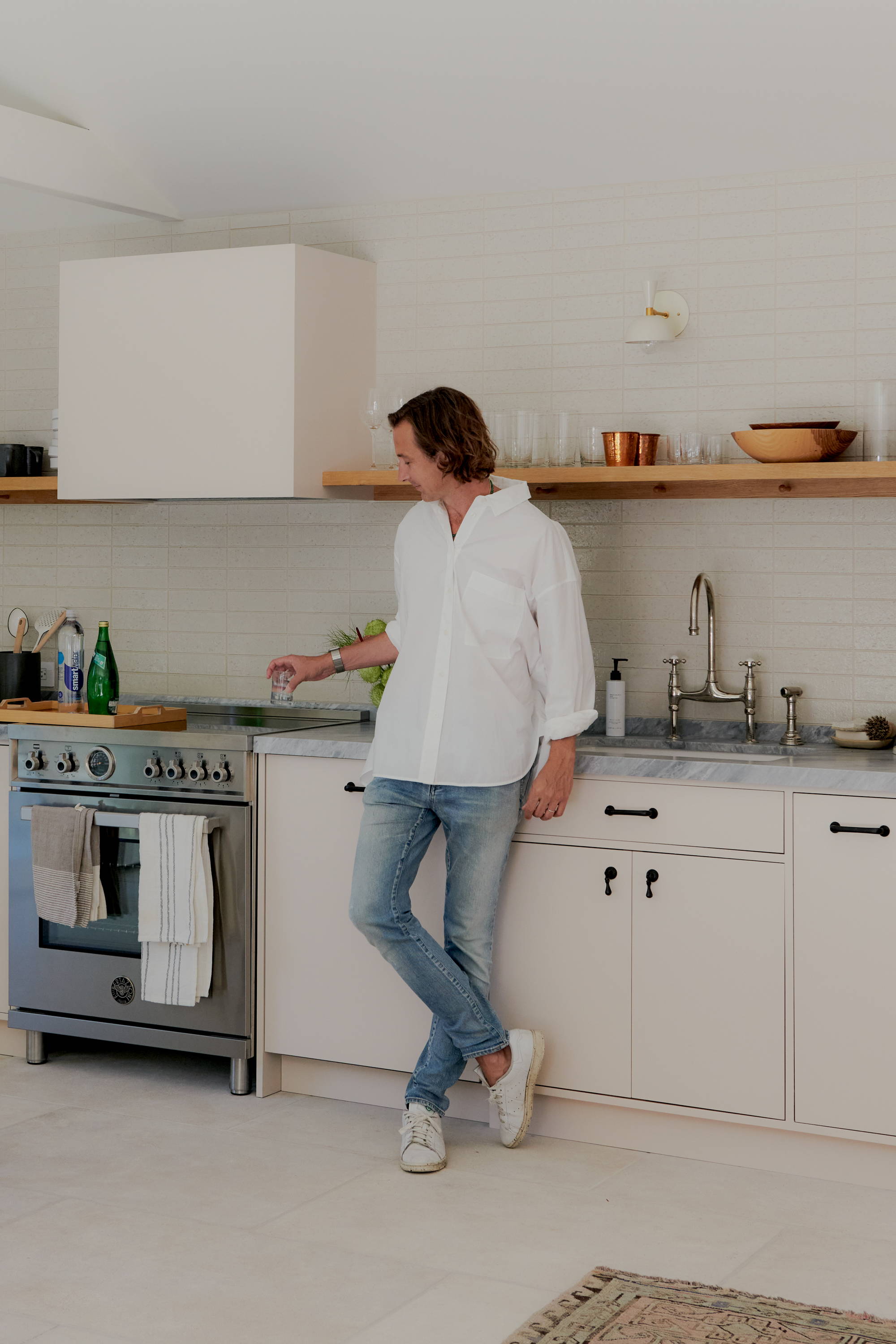 Can you define how you live your life in 4 words?
Happiness, discipline, grounded & gratitude
What is on the horizon for Maison Louis Marie?
We are excited to be expanding our home selection this winter with a diffuser version of our No.04 Bois de Balincourt as well as our first ever holiday candle that will be called Le Refuge d'Ernest.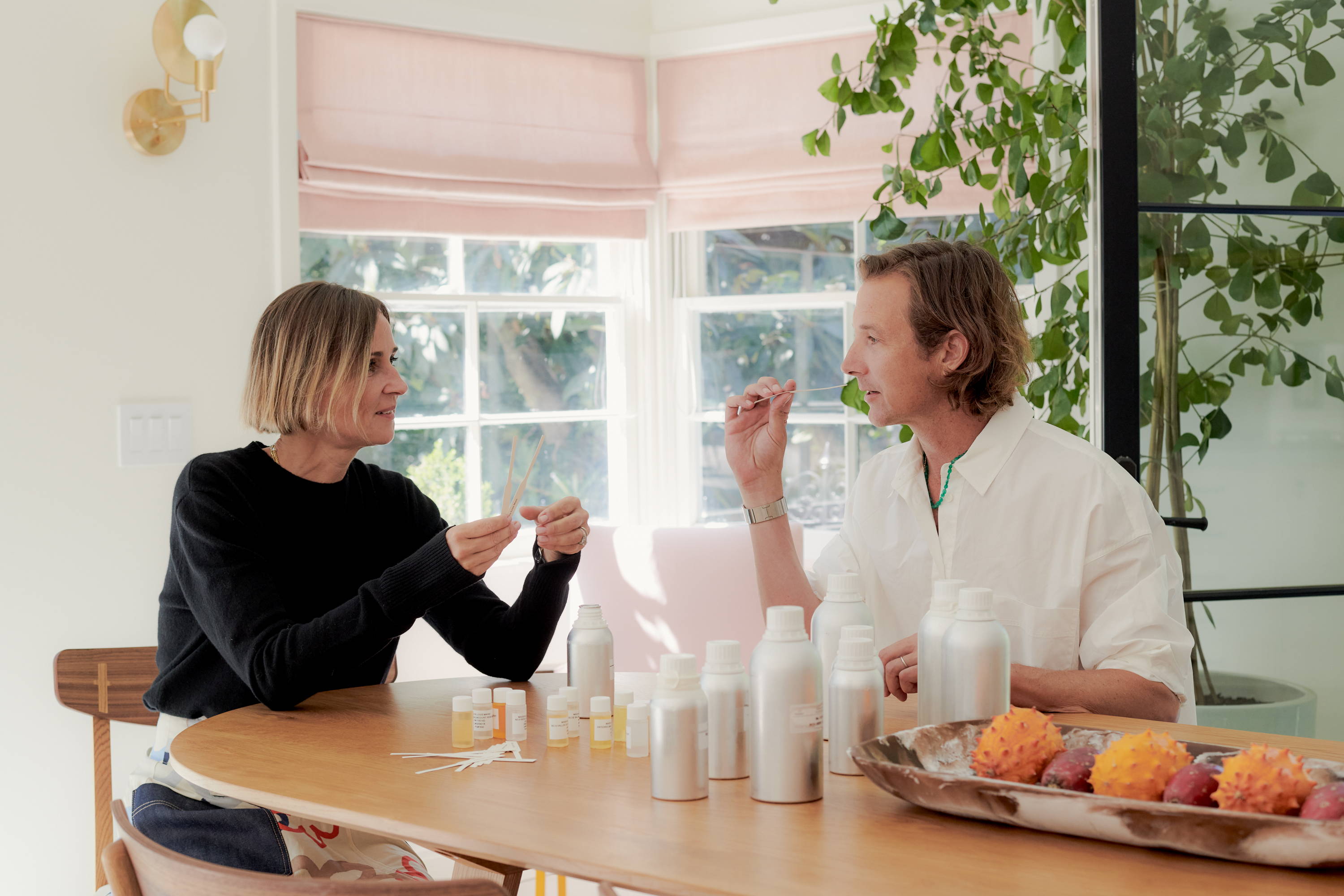 ---
---